The pandemic did not stop thousands of graduating students across the country to receive their much-awaited diplomas. Following health protocols, many universities and colleges in the country have resorted to virtual commencement exercises.
Sayaw Beach Resort in Brgy. Sayaw, Barili offers you a great spot for a fun family celebrations, barkada getaways, or even simple vacations.
This beach is adorned with white sand and crystal-clear waters where you can swim to your heart's content. Cottages are available for rent and while there's a small store in the area, it's always advisable that you bring your own food especially if you plan to stay for the whole day.
For those who want to take a little dose of thrill and adventure, you can explore some small caves near the beach. You'll just have to rent a small boat. The owner of the boat will still accompany you so you won't get lost. It'll be a fun experience for the family.
If you want to spend the rest of the night by the beach, there's also an overnight accommodation available. A night at the beach with the people closest to your heart is something we will cherish forever. Don't worry about the price since the accommodation rates are budget-friendly and are fully-airconditioned.
Curious about the name of the beach? Sayaw Beach is derived from birds called "Sayaw" ("dance" in Filipino). The place was called as such because there are flocks of "Sayaw" birds nesting in the place.
One thing that makes this place the go-to destination for family gatherings is because of its accessibility. It is close to the highway of Barili Town, hence, getting there is easy.
RATES & OTHER INFORMATION
DAY USE:
Entrance fee: P25 (adult); P10 (children)
Opening hours: 9AM to 5PM for Day Use
COTTAGE FEES:
Day Use: P400
Overnight Use: P600
ROOM RATES:
Standard Room

with cable tv, toilet and refreshing shower

Deluxe Room

fully air-conditioned, with cable tv, toilet and refreshing shower

Family Room

double bed and a bunk bed

fully air-conditioned, with cable tv, toilet and refreshing shower

Bedroom House:

with cable tv, toilet, refreshing shower and a shady backyard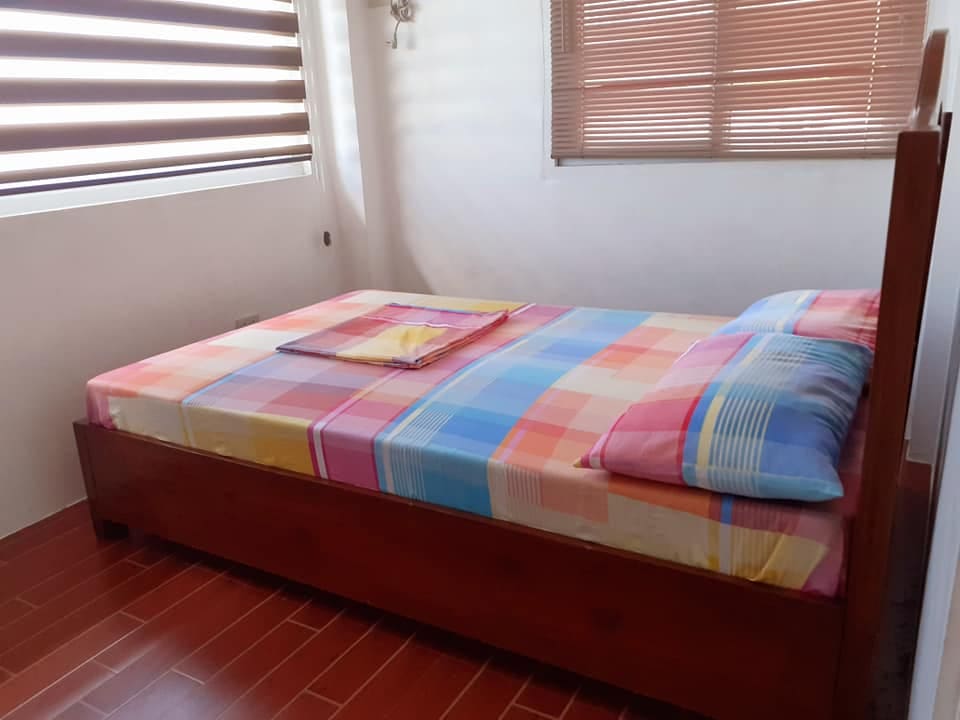 OTHER INFORMATION:
HOW TO GET THERE?
Exact location: Brgy. Sayaw, Barili, Southern Cebu — approx. 2.5 hours away from the city.
BY BUS: You can reach Sayaw Beach by getting on a bus headed to Barili at the Cebu South Bus Terminal. Travel time is around 2 hours. It is advisable to take the 7:00 AM bus so you'll have a long day at the beach. You may stop at Shamrock for breakfast. From Shamrock, you can ride on a motorcycle for hire to Sayaw Beach.
BY CAR: Navigate with Waze or Google Maps and set your destination to "Sayaw Beach Resort" in Barili. Parking space is available.