There are only 3 most important trends in the food world of Cebu and that is the hype of milk tea, unlimited chicken wings and, of course, the introduction of Samgyeopsal in our lives.
And to anyone who doesn't know the magic word Samgyup, it is unlimited grilling of delicious meat. Formerly referring to grilled bacon strips, the term Samgyeop has evolved and is now the favorite word of every meat-loving Cebuano.
Deciding to eat samgyeop isn't hard, choosing where to eat it is mind boggling. Well, don't you worry because I might just have the list to help you decide.
Here's the list of accessible and affordable restaurants found inside the SM Supermalls in Cebu.
Kogi-Q
There are many who would pledge loyalty to this restaurant for it is known for its affordability and credibility when it comes to Korean food, Korean grill and fine service.
One of the highlights of dining here would be to try their marinated beef and shrimp.
Rate: ₱399 per head – Eat & Grill All You Can

No leftovers (fine at P150/person)

Opening hours: 10AM to 9PM daily
Contact number: (032) 412 3357
Locations:

2/F SM City Cebu
3/F Sky Park, SM Seaside City Cebu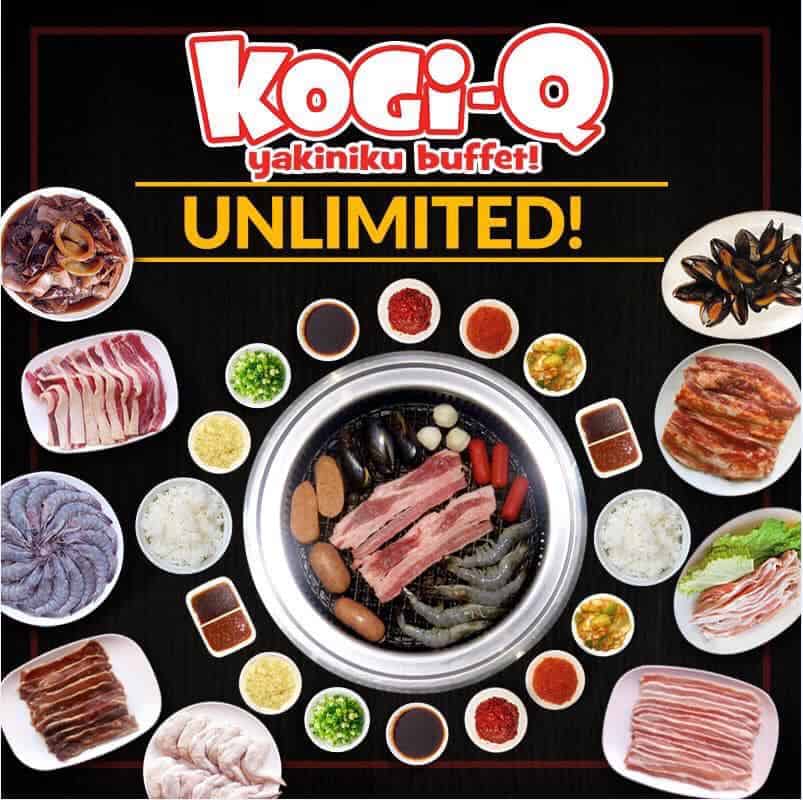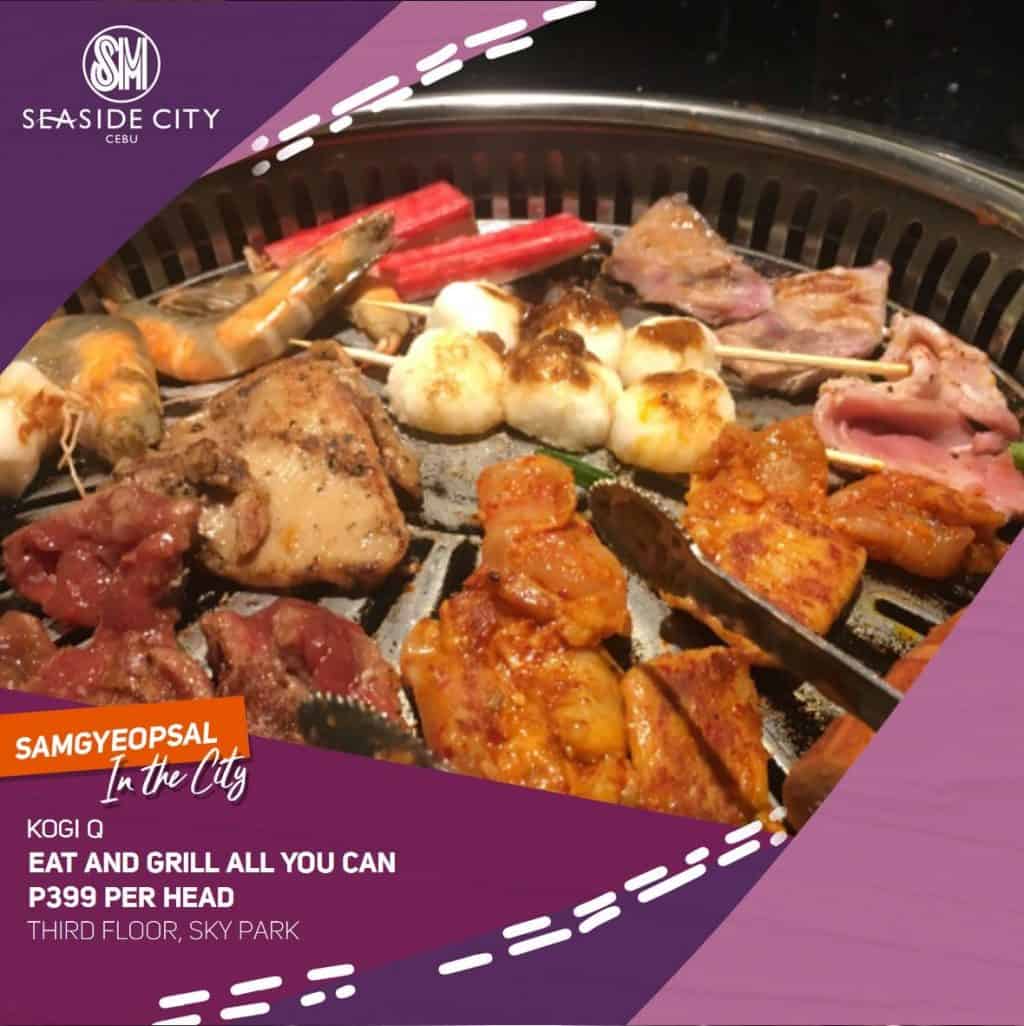 Seoul Korean Grill + Cuisine
If there is something that can defeat samgyeop, it's Samgyeop paired with the infamous Korean liquor Soju. Samgyeop+Soju is the perfect combination that can be found in Seoul Korean which makes the experience not only mouth-watering but mouth-watering with a spike.
Rate: ₱350 per head – Unlimited Samgyeopsal
Contact number: 0927-039-5535
Location: G/F SM City Consolacion — in between Jonies and Leonas.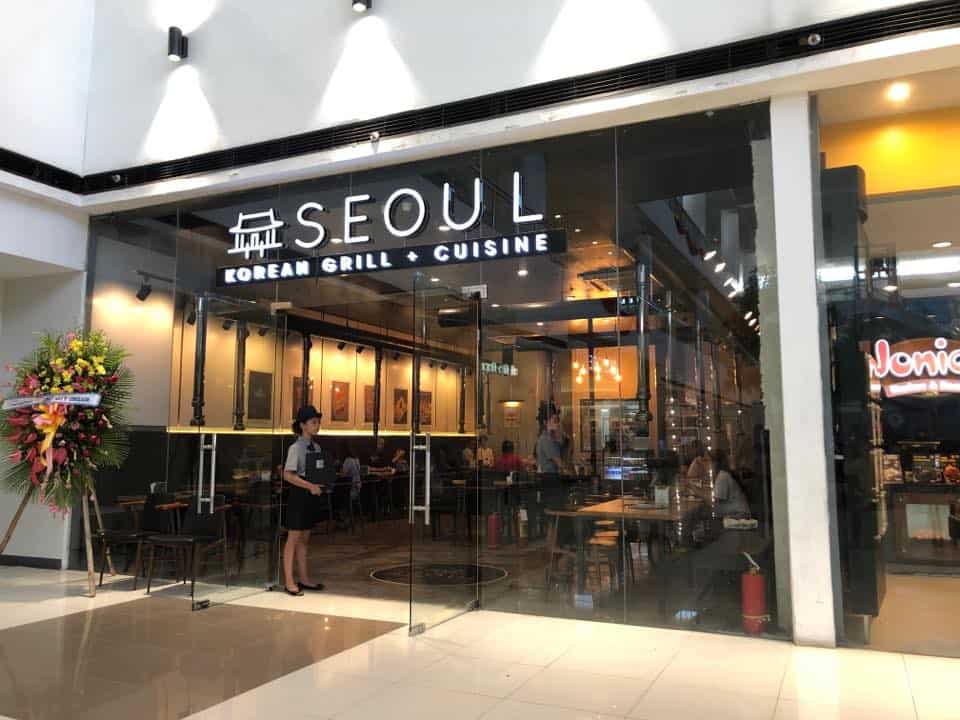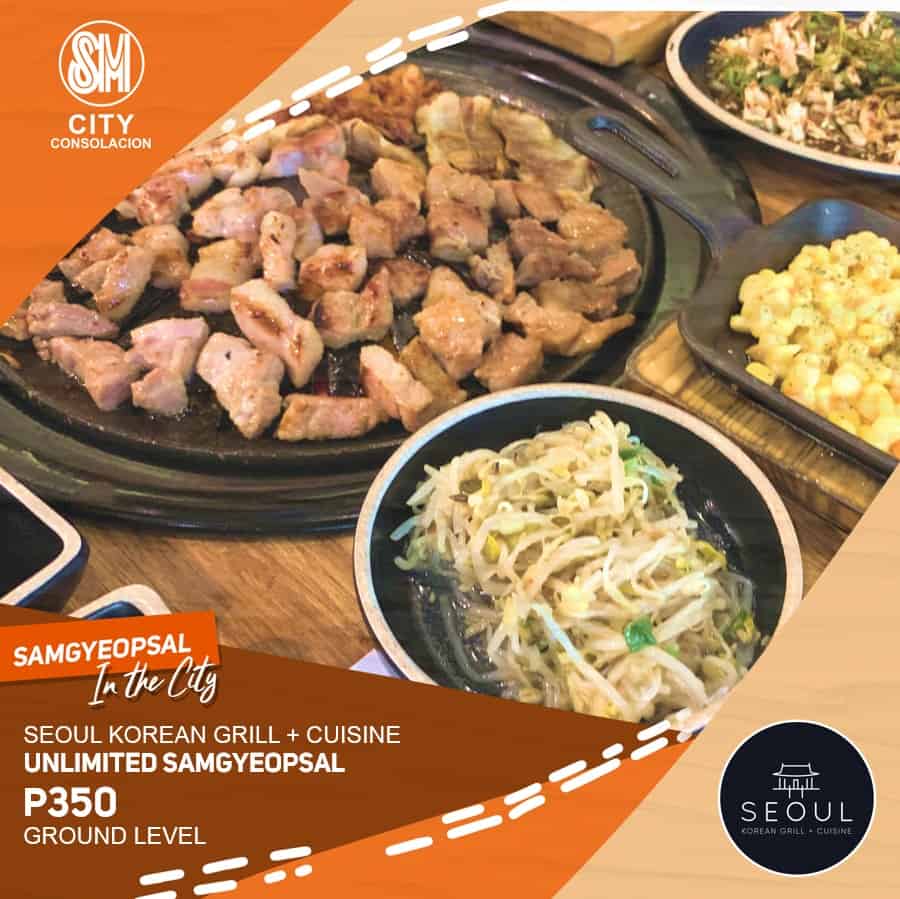 Lamujin
They have the perfect meat combo. Pork + Beef + Lamb.
If that won't satisfy you, I don't know what will. Their grilled lamb is supposed to be very tasty, you'd be stuffing yourself up in no time. It's definitely a must-try.
Must-try: Lamujin's famous Grilled Lamb for ₱890
Location: 3/F Sky Park, SM Seaside City Cebu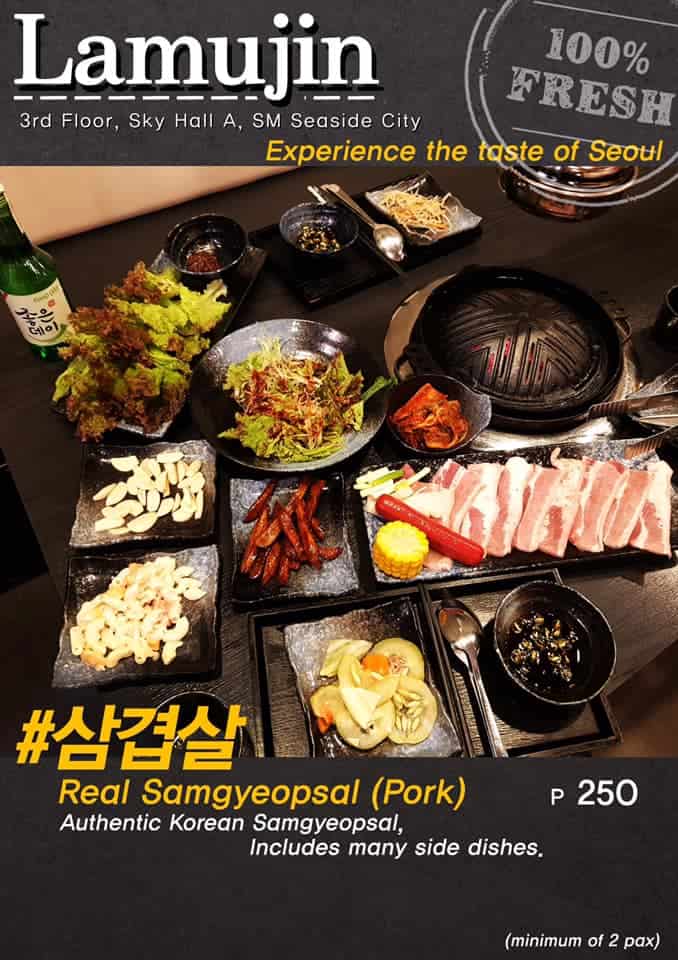 Tong Yang Plus
Shabu-shabu and Barbecue, Tong Yang Plus gives you the best of both worlds.
Their concept of fusion allows you to mix and add your favourites to your own shabu-shabu bowl. You just choose and grill away from their wide array of options – lean cuts of pork, chicken, beef, seafood, sausages, offal and many more.
Rates:

Weekdays Lunch: ₱538 + 5% service charge
Weekdays Dinner, Weekends Lunch & Dinner, Holidays: ₱638 + 5% service charge
Kids below 3FT: FREE
Kids 3FT-4FT: ₱178 + 5% service charge
Kids 4FT above: ₱348 + 5% service charge

Opening hours:

Mondays to Fridays

Lunch: 11:00 am – 2:30 pm
Dinner: 5:30 pm – 9:00 pm 

Saturdays and Sundays

Lunch: 11:00 am – 2:30 pm
Dinner: 5:30 pm – 9:00 pm 

Contact numbers: (032) 234 1888, (032) 234 2888
Location: Lower Ground Floor, Seaview Wing, SM Seaside City Cebu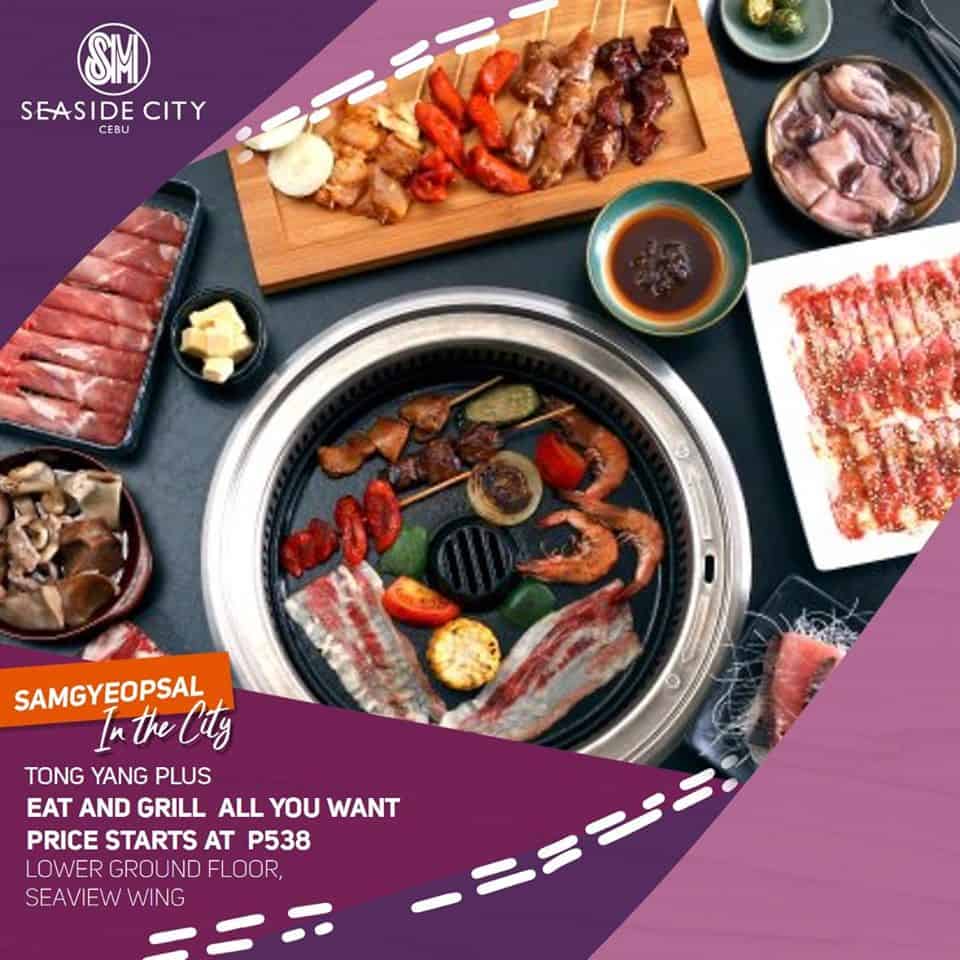 Yakimix
Yakimix prides themselves of being a sushi, smokeless grill restaurant. Here you don't only have meat but a buffet of sushi, sashimi, shrimps and many more.
Yakimix have a wide array of cuisines from Japanese to Chinese to Korean, to American, assuring you that you can fully take advantage of that feast.
Rates:

Mondays to Fridays

Lunch: ₱499 per head
Dinner: ₱599 per head

Saturdays, Sundays & Holidays

Lunch & Dinner : ₱599 per head

Children below 3ft: FREE
Children below 4ft: ₱299 per head

Contact numbers: (032) 343 7732/ 09771048726
Location: Upper Ground Floor, Mountain Wing, SM Seaside City Cebu