Despite the COVID-19 pandemic, the Lapu-Lapu City Government has entered into a Joint Venture Agreement (JVA) with reclamation developer Mactan Bluewaters Development Consortium (MBDC).
This joint venture, according to the announcement, will soon help in solving Lapu-Lapu City's troubles, including traffic congestion.
The reclamation project will be covering the shores from Brgy. Punta Engaño to Brgy. Canjulao. Moreover, the city will also be allowed to acquire additional revenues "without spending a single peso," said Mayor Junard "Ahong" Chan.
On August 7, 2020, Mayor Chan signed a memorandum of agreement (MOA) with MBDC for the 203-hectare area.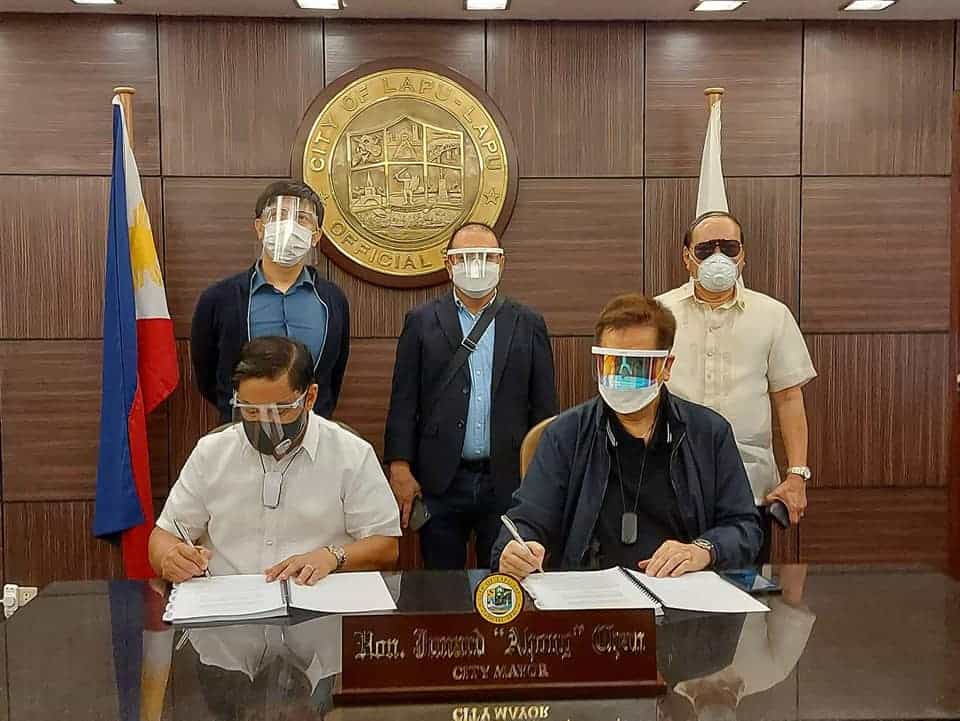 "We will build there our coastal highway, a 30-meter wide road," the mayor said in Cebuano.
The coastal highway is expected to solve the city's traffic woes since it will serve as the city's alternative road.
This reclamation project is also the implementation of a socialized housing project for informal settlers, as proclaimed by former President Gloria Macapagal-Arroyo years back, said Mayor Chan. There will be a 25-hectare area allocation for socialized housing in Barangay Canjulao.
"We can use the property for this purpose. The developer will build it at no cost to the city government,"

– Lapu-Lapu City Mayor Ahong Chan
Mayor Chan added that the mixed-use reclamation project would host spaces for the following:
Tourism facilities,
commercial and industrial properties, and
a park.
Apart from the aforementioned, Mayor Chan also plans to have a boardwalk under the two Mactan bridges and is considering a construction of a new City Hall building.
According to the JVA, 100 hectares will be developed in Punta Engaño by MBDC while the consortium will develop 103 hectares in Canjulao.
Once completed, 52 percent of the reclaimed area will be turned over to the City, while the remaining 48 percent will be the developer's share of the land.
The Philippine Reclamation Authority has approved the project and the City Council has authorized Chan to sign the MOA.