Philippine Statistics Authority is looking at the registration of 10 million people for the national ID system signed into law by President Rodrigo Duterte in 2018.
That's a whole lot of number and processing to look forward to but it won't be happening anytime soon with the global pandemic happening. The registration has been moved from its original starting date July to October 2020.
"Yong mass registration natin will start October po. Kung hindi tayo nagkaroon ng COVID-19 then we should start the registration sa July," – Lourdines Dela Cruz, PSA assistant secretary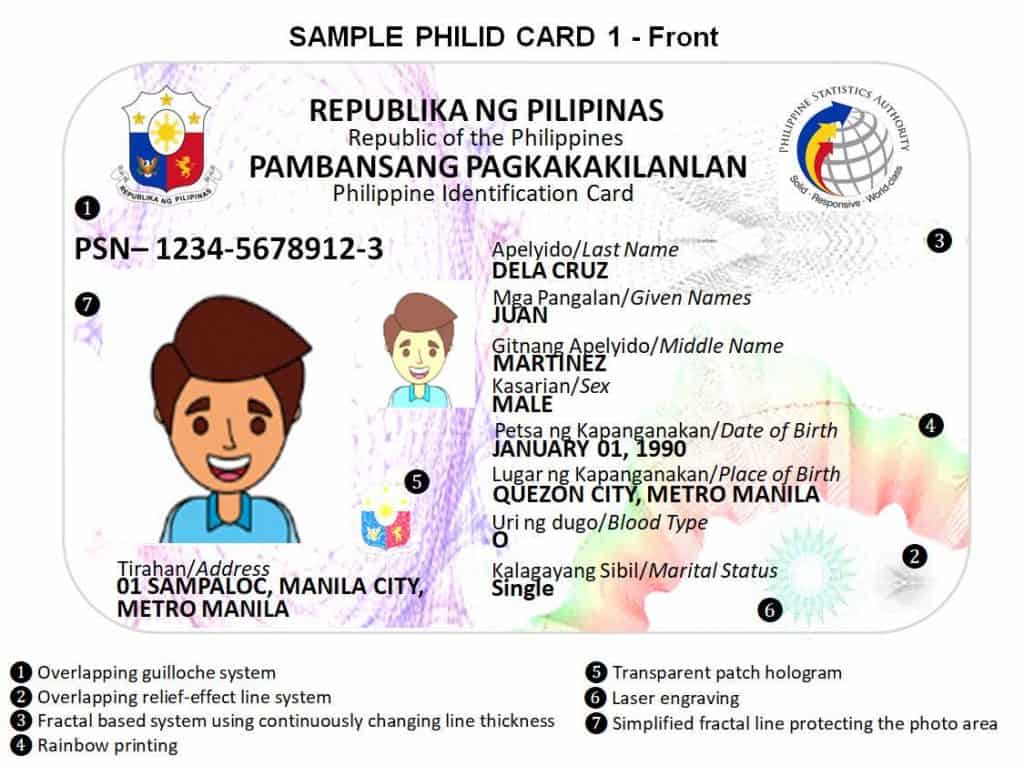 What is the Philippine Identification System (PhilSys)?
Serves as a valid proof of identity for all Filipinos and residents registered.
ID holders would no longer need to provide other IDs or forms of identification, making services and applications faster.
Gives a unique, randomly generated number to each person registered in the system.
Various government agencies can review the individual's data to verify their identity.
Authenticating a person's identity would ideally be faster, making it easier to apply or register for services like opening a bank account.
The agency will prioritize the heads of households in the registration and is hoping to have majority of the Filipinos to have an ID by 2022.
Update
October 9, 2020: National Statistician Claire Dennis Mapa said 9 million Filipinos — 5 million household heads and other adult household members — in 32 provinces will be registered under the Philippine identification system (PhilSys) from October to December.
The 32 provinces are Ilocos Sur, La Union, Pangasinan, Zambales, Tarlac, Bulacan, Bataan, Cavite, Batangas, Cagayan, Isabela, Nueva Ecija, Pampanga, Rizal, Laguna, Quezon, Camarines Sur, Albay, Masbate, Antique, Capiz, Iloilo, Negros Occidental, Negros Oriental, Cebu, Bohol, Leyte, Davao del Norte, Davao del Sur, and Davao Occidental, Compostela Valley and Tawi-Tawi.
PSA said that the first step of registration will include collection demographic data and then scheduling an appointment for the capture of biometric information will be on October 12 to December 30. About 5,000 personnel were hired to conduct house-to-house visits for the registration.
After securing appointment, ID applicants will need to visit the PhilSys registration centers for the second step, which includes biometrics capture, comprised of a front-facing photograph, fingerprints as well as iris scan on November 25 to December 30, 2020.
The third step will then be the issuance of a PhilSys number and the actual National ID starting 2021.