It has been said that without the legal proof of identity, children will be left uncounted and invisible.
In the Philippines, having a PSA (NSO) Birth Certificate is a critical step missing to establish a child's legal proof of identity. It is required by most government services in the country. A proof of existence so to speak.
Whether you're enrolling for some units in school, working on your bank requirements, applying for a job, a PSA is one of the primary identification documents. With its importance, it is vital for you to have one, handy.
No time to process for one? Fret no more! You can now order a copy of your birth certificate online. Want to know how? Read on…
Step 1: Visit the PSA Serbilis homepage.
Go to the official PSA website: https://www.psaserbilis.com.ph/
Once you're already on the homepage, you can click on the "Click here to request now" button and click "I accept" after reading the terms and conditions.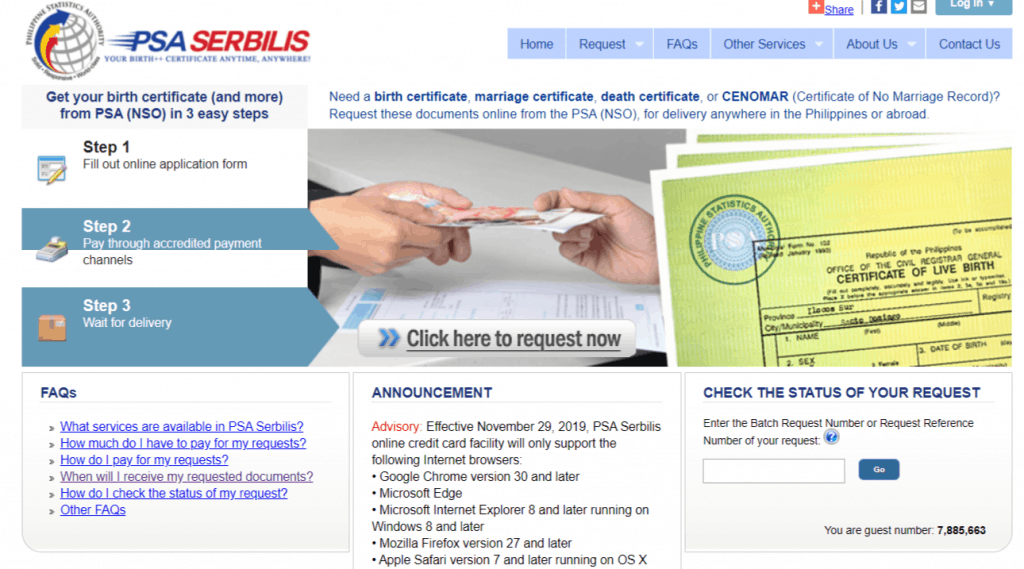 Step 2: Fill-up your information.
You will be required to fill-up your:
Requester's Name
Complete delivery address
Telephone/Mobile No.
Email address
After completion, click "Confirm" when asked if all the details are correct.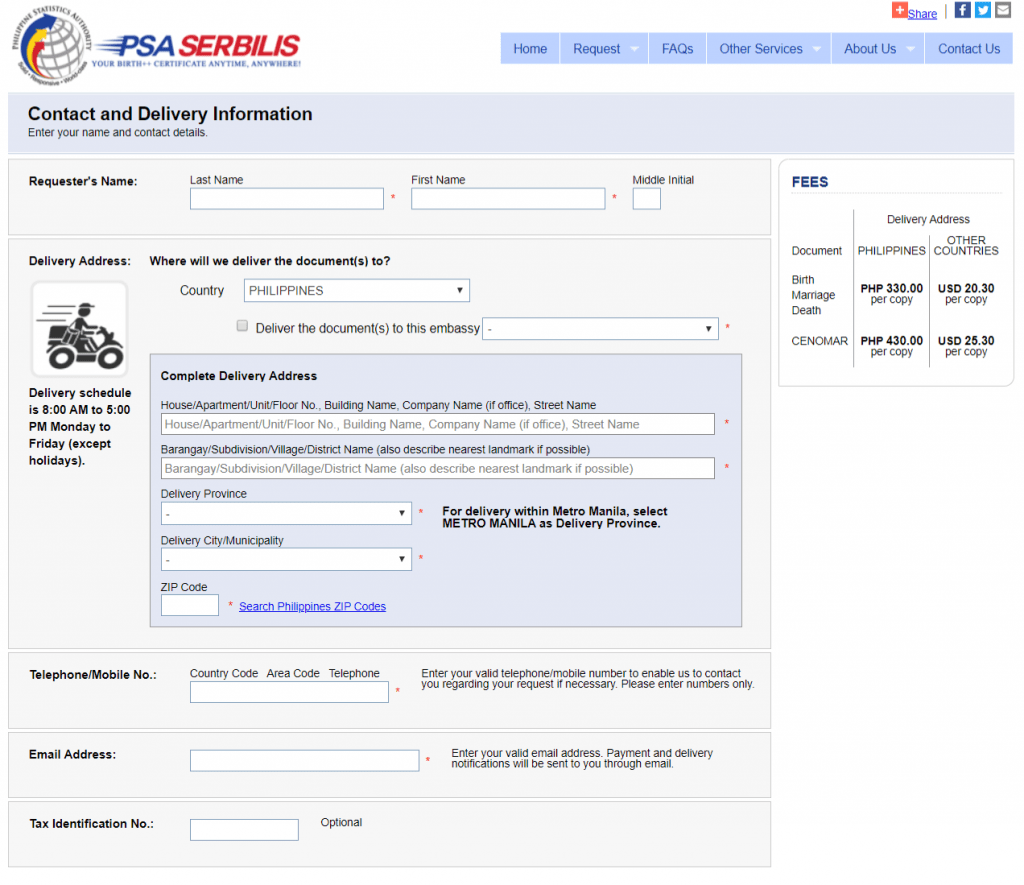 Step 3: Choose BIRTH CERTIFICATE.
After confirming, you will then be asked what kind of certificate you're requesting for.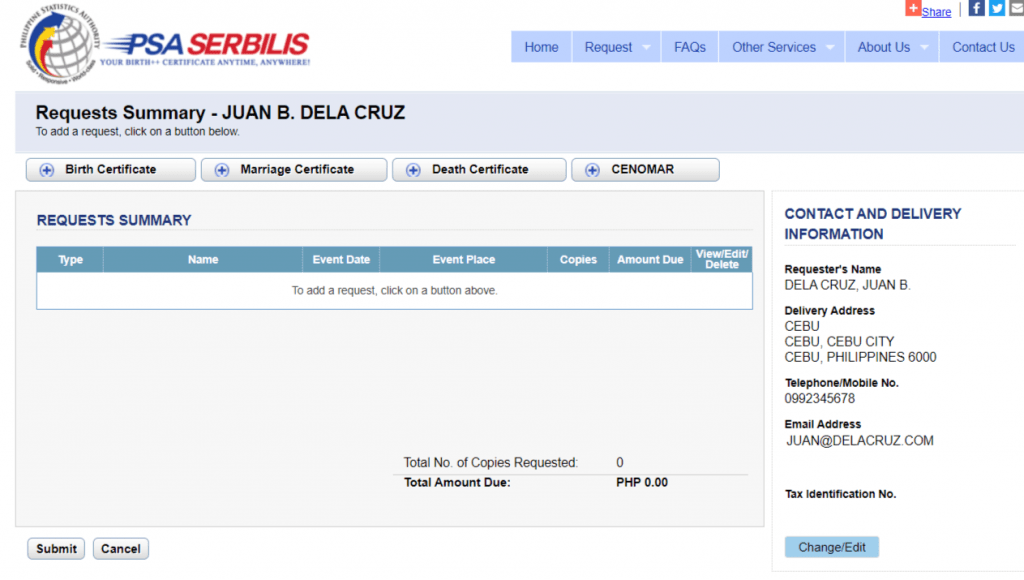 Step 4: Answer all necessary information.
After choosing the certificate, you will be asked to supply details in processing your certificate.
No. of copies to be requested
Name (Maiden name if married female)
Sex
Place of birth
Date of birth
Father's name
Mother's maiden name
Date of registration
Purpose of request
Relationship to the Birth Certificate Owner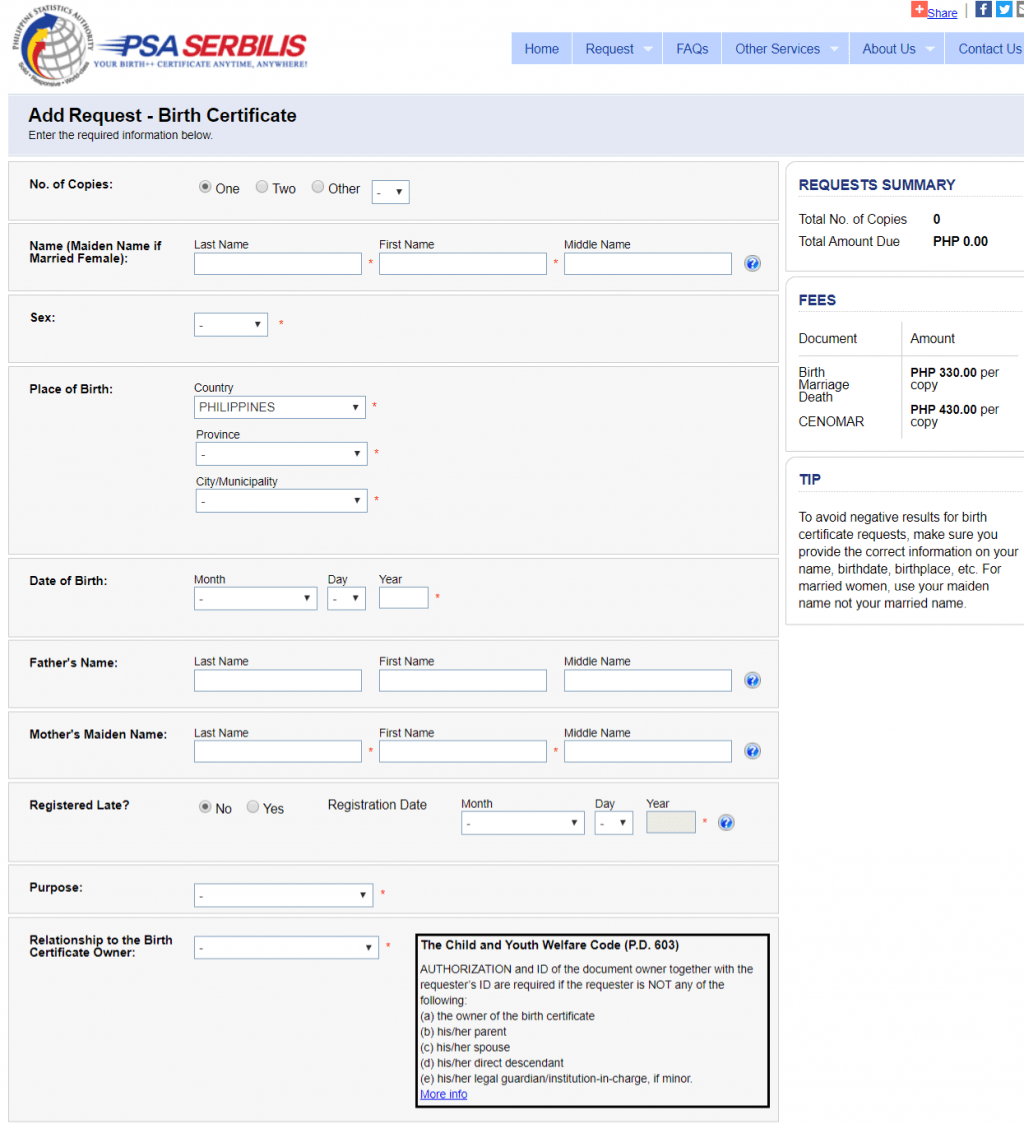 Please be reminded that the requested certificate will not be released without any proper authorization. If the requester is not the owner of the birth certificate, parent, spouse, direct descendant, or legal guardian (if minor), please be sure to have an authorization and ID of the document owner of the certificate together with the requester's ID.
Step 5: Review Everything.
After completing all the necessary information, you will be taken to the Requests Summary page where you can review all information.
You will then be given the total amount to be paid, depending on the number of copies you requested. Birth Certificates are priced at P330 per copy.
If you have already reviewed everything, click on the "Submit" button to process your request.
Step 6: Acknowledgement Page.
Once request has been submitted, you will then see a Batch Request Number and a Request Reference Number for each request.
Please be mindful that if you are paying for all the requests in the batch, take note of the Batch Request Number. If you're only paying for one request, take note of the Request Reference Number.
Payments for your request can be made through:
Credit card
BDO
UnionBank
Bayad Center
Fee: ₱330 per copy
If you're paying over the counter, you need to print two copies of the Acknowledgement page; one copy will be for yours to keep while the other copy will be for the bank. Once paid, PSA will then deliver your documents via courier. The delivery schedule is from 8 AM to 5 PM, Mondays to Fridays, except during Holidays.
We hope that we have helped you get through the hassle of waiting in queue to get a birth certificate. Nonetheless, if you want to personally process your PSA, you can still do so.
Philippine Statistics Authority Office: G Fllor, Gaisano Capital, Colon Street, Cebu City
Operating hours: 8AM – 5PM
Contact number: (032) 412 6794
Website: https://www.psaserbilis.com.ph/