Get ready to have your skin tanned in Alcoy's Playa del Sur. This humble destination in the south provides a simple and affordable getaway for the entire family. The resort has a peaceful ambiance that soothes the nerves and relaxes the body.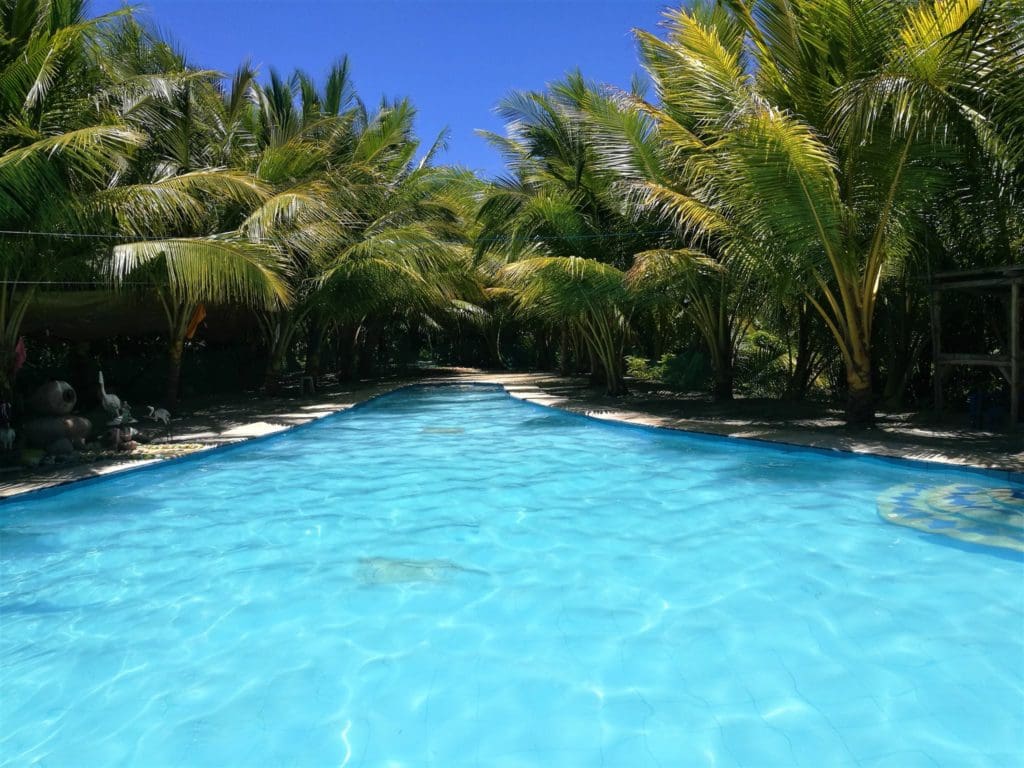 There are barely any houses nearby so rest assured that despite being an open area, the guest will have the privacy that they need to be able to fully enjoy with everybody. Surrounding the vicinity of the resort are small bodies of water and a lot of tropical trees that all contribute to the nature vibe of the resort.
The main attraction of the resort is their swimming pool which could accommodate a large number of people. The pool is also deep enough that adults would be able to enjoy their swim yet shallow enough for kids to swim safely on their own – the perfect balance of depth that allows everybody to enjoy their time together without leaving anyone out.
Just like the outside of the resort, the inside is dominated with the sight of dwarf palms – a short variety of coconut trees growing up to 16 feet in height.
There are cottages by the side of the pool where everybody can place their things and set up their food for a hearty Cebuano-style feast. After a good swim to beat the heat of the sun, it's also spacious enough to accommodate everyone needing a break from the tiring water activity.
At the end of the day, the entire group will be leaving the resort feeling content and having a day well-spent.
RATES & OTHER INFORMATION
POOL DAY USE:
Adults: P80 per adult
Kids: P50 per child
Room Rates:
Aircon rates:

12 hours: P500 / P600 / P1,500 per room, good for 2-4 persons
24 hours: P1,000 / P1,200/ P2,500 per room, good for 2-4 persons

Non-aircon rates:

12 hours: P450 per room, good for 2-4 persons
24hrs: P800 per room, good for 2-4 persons
OTHER INFORMATION:
HOW TO GET THERE?
Exact location: Saksak, Daanlungsod, Alcoy, Southern Cebu — approx. 3 hours away from Cebu City.
BY BUS: Find your way to Cebu South Bus Terminal (near E-Mall). Ride any bus bound for Oslob. Ask the driver or conductor to drop you off at Playa Del Sur, few meters after Daan Lungsod Barangay Hall.
BY CAR: Navigate with Waze or Google Maps and set your destination to "Playa del Sur" in Alcoy. Parking space is available.