The City of Naga is on its way to developing better and greener public spaces with the new Pasilong sa Naga public park. This park will be a city garden that will provide a place for people of all ages and status to gather, regardless of their ability to pay for access.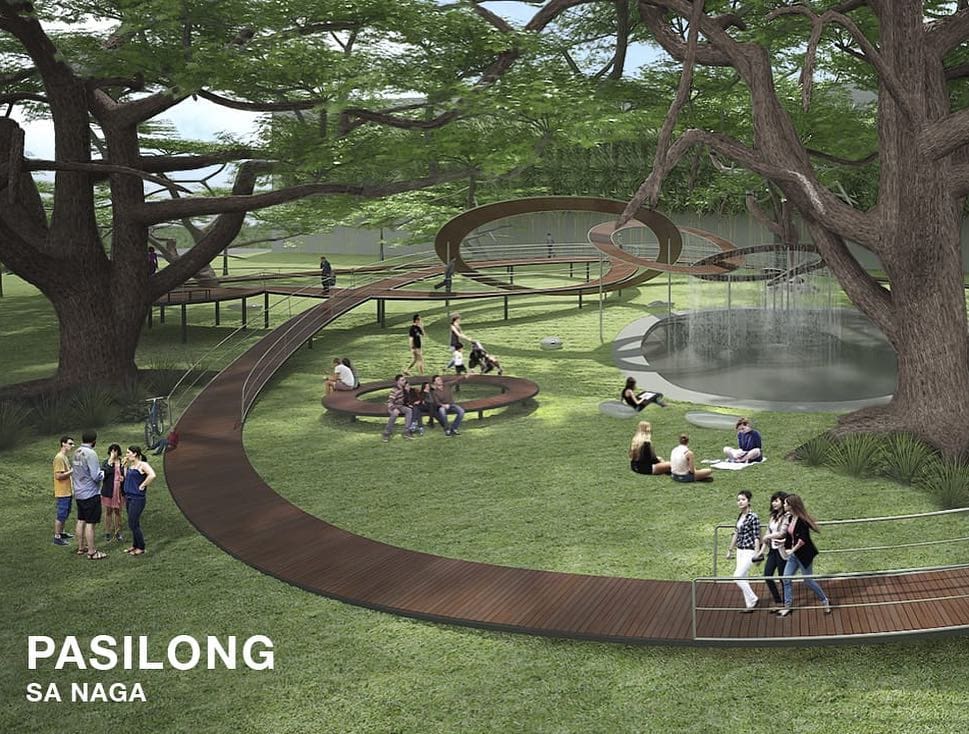 "This park shall be a place for health and well-being accessible by all. With this park, we want to erase the misconception of people that [the] government is not capable of providing a facility such as this, because through partnership, it can be done. I am so thankful [to] Mr. Kenneth Cobonpue for his dedication and commitment in crafting the park design," Mayor Chiong said.
A NEED FOR OPEN SPACES
"Pasilong sa Naga" is a P10.5-million park development project that was conceptualized and initiated by the City Government to address the need for more open spaces in the city. According to the mayor, this park will be a tangible reflection of the quality of life that she aspires for the Cebuano people.
In her interview with SunStar Cebu, she mentioned that the project was conceptualized after the city applied for financial support from the Department of Interior and Local Government (DILG) for the creation of new parks and open spaces.
Tourism Secretary Bernadette Romulo-Puyat, who was a guest during the city's 11th Charter, mentioned expectations of the park attracting local and foreign tourists to the southern parts of Cebu City. "It will be a model for sustainable tourism. I'm sure everybody would love to see the design of Kenneth Cobonpue," exclaimed Puyat.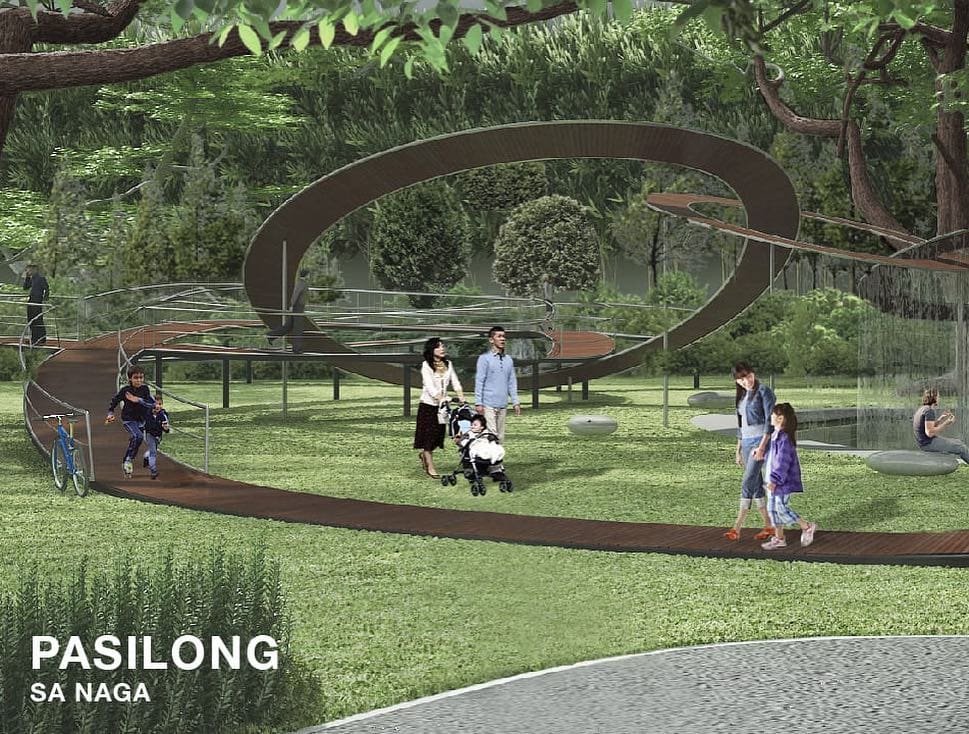 DESIGNED BY KENNETH COBONPUE
Pasilong sa Naga is a partnership project with world-renowned Cebuano designer Kenneth Cobonpue. According to him, this is his first time to design a park for the local government.
Aside from Pasilong sa Naga, Cobonpue is also assisting the City of Naga in designing the second phase of the Naga Boardwalk.
"Pasilong sa Naga, which literally means "to find shade in Naga", is a park I designed for the city of Naga, south of Cebu. The design is made up of interlocking rings that represent circles of life, nature's way of taking and giving back to the earth. The rings vary in scale and turn into winding paths, elevated walkways, fountains, benches and rest areas as they loop around the park,"

– Kenneth Cobonpue said on a Facebook post.
As mentioned, the park will have a design that will feature a series of interlocking rings that will function as walkways that spiral into trees all around the park.
Cobonpue said that the interlocking rings will also represent the unity of Cebu's politics and culture. In between the rings will be a fountain that park goers will enjoy. The park will also be dotted with ring benches under the shade of trees that will provide respite from the heat of the sun.
Since the project is aiming for a green space, Cobonpue says that no existing trees will be sacrificed during the development. "In fact, we need to add more trees," he even said.
Soon to open to the public
The development of Pasilong sa Naga will hopefully become a ripple and start a wave of development projects that focus on green and open spaces that can be accessed by Cebuanos and visitors of the City in the future.
Pasilong Sa Naga is still under construction and is not yet open to the public. It is expected to open in December 2020 or early 2021.