We always say that distance doesn't matter but when a beach as close as Palm Beach in Minglanilla makes itself known, then it definitely does.
Palm Beach Hotel and Resort is only one of the many beaches that fringe the hems of Cebu but it is also one of the closest to the city being only 15 kilometers away from the city.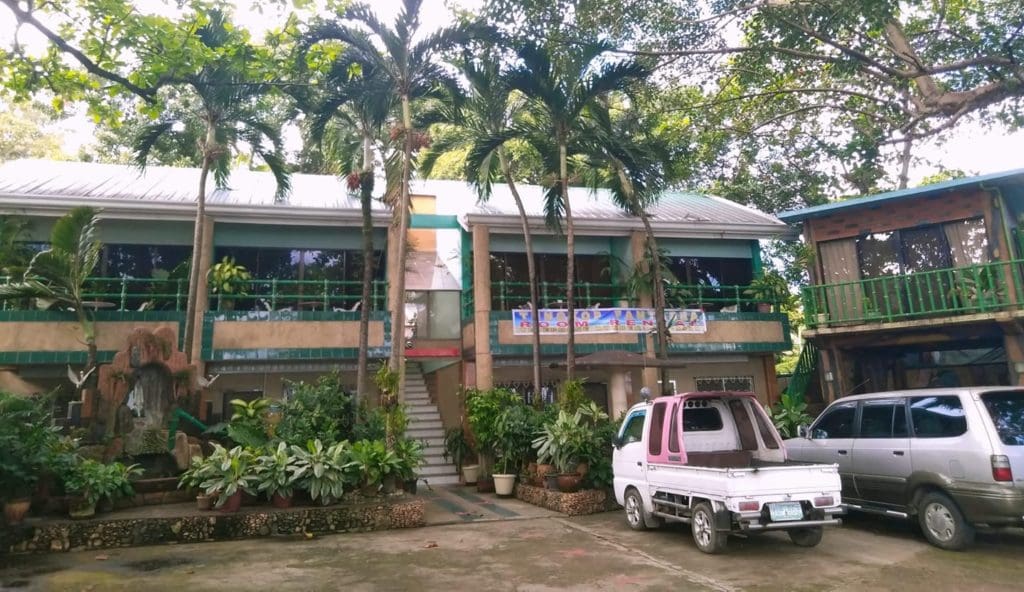 Aside from being easily accessible, Palm Beach Hotel and Resort also has a very affordable entrance fee but it would only be worth it for those who won't mind the color of the sand and would prioritize the fun experience.
The beachfront has an extensive shore filled with fine cream-colored sands that is spacious enough for activities such as beach volleyball and Frisbee. The shore as well as the waters are cleaned regularly to maintain their pristine look. In some parts of the beach, there are also occasional rock formations that would make great backdrops for a quick photo op.
Aside from the distance, this resort has the basic facilities that any beach resort would have. There are native cottages where day-use guests could immediately settle down upon their arrival to the resort. For overnight guests, there are accommodations that provide security and comfort to every checked-in guest.
The unique thing about the rooms is that they can be rented in different intervals. They can be rented for 6, 12, or 24 hours so guests can gauge how long they will be staying and rent the hours most suitable for them.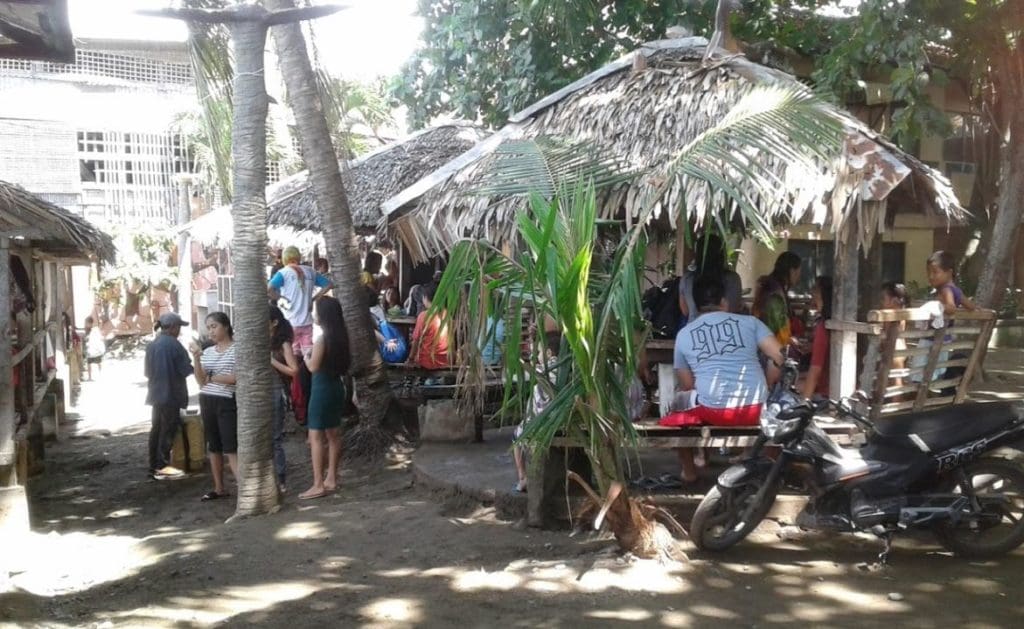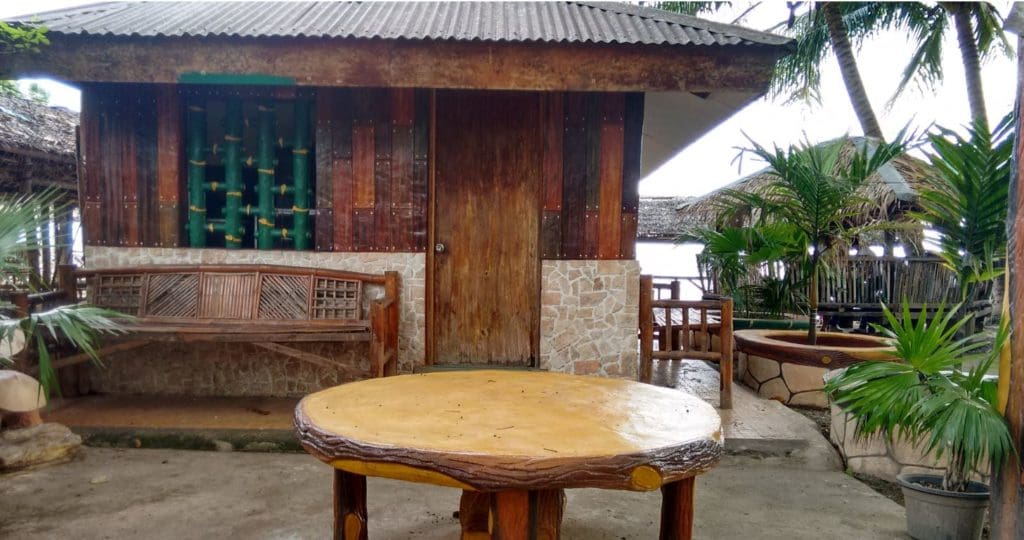 Another advantage of being close to the city is proximity to other important places such as markets, convenience stores, and restaurants. It is very useful for quick getaways where time doesn't have to be spent too much on preparing because there are stores nearby that can cover some basic necessities.
The proximity of the beach resort also doesn't mean that it is already less relaxing than other beach resorts in the island. The accommodations and beach area are quite secluded from the main road so guests will still have that peace and calm once they're inside the resort.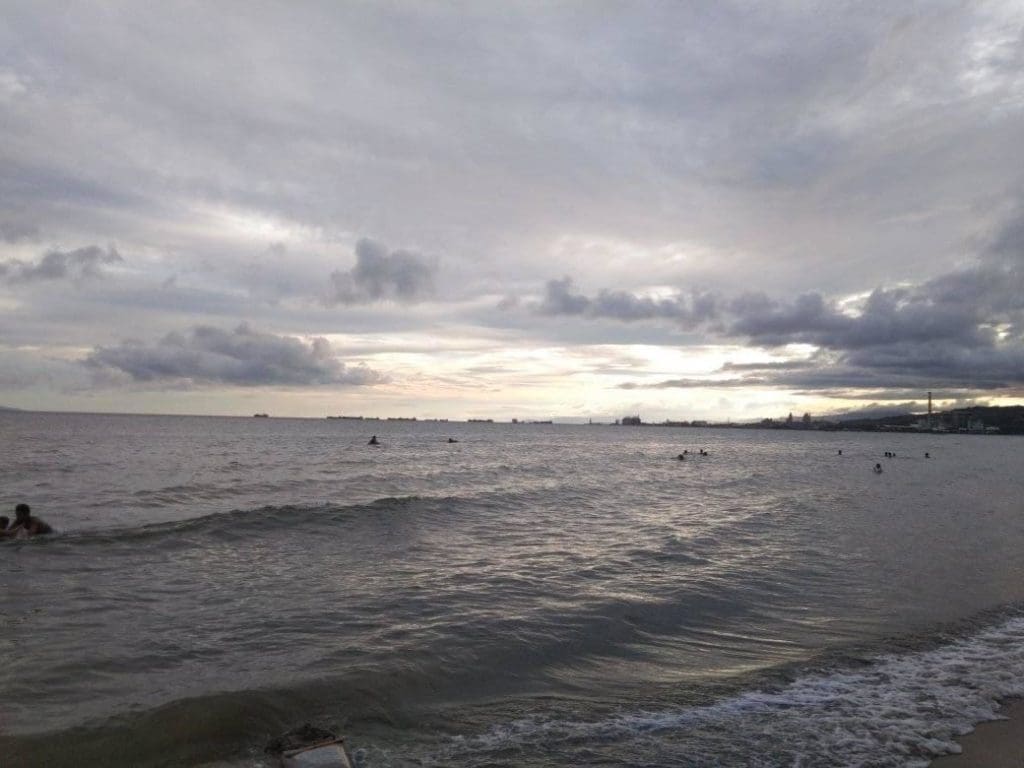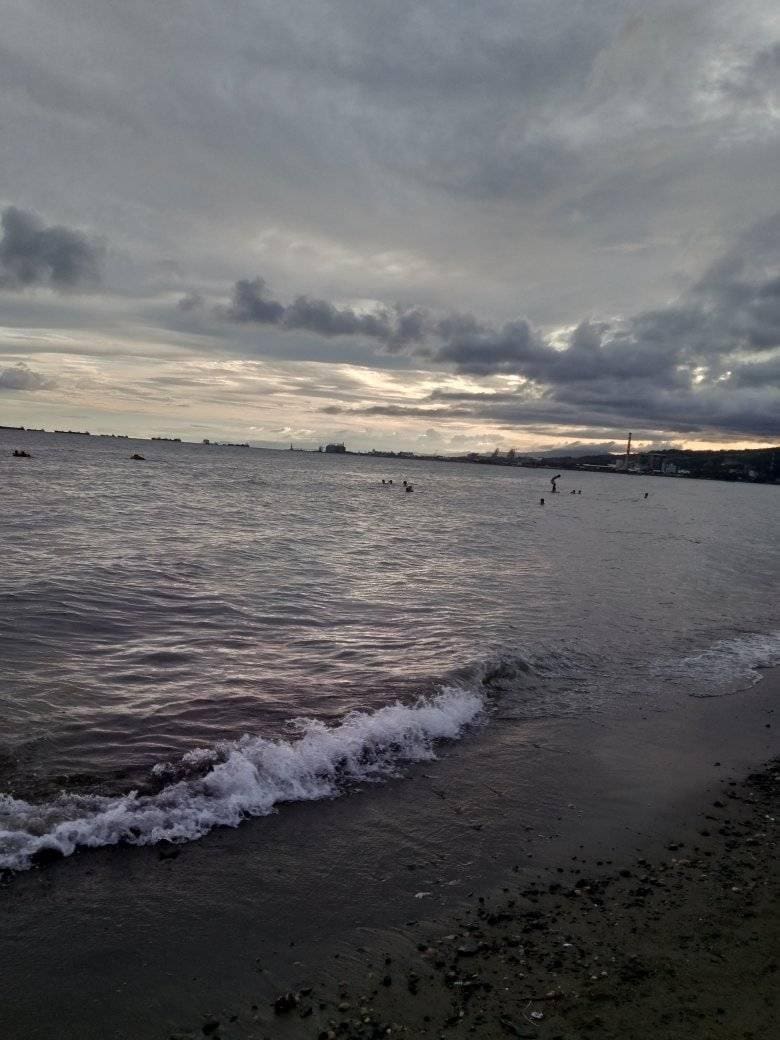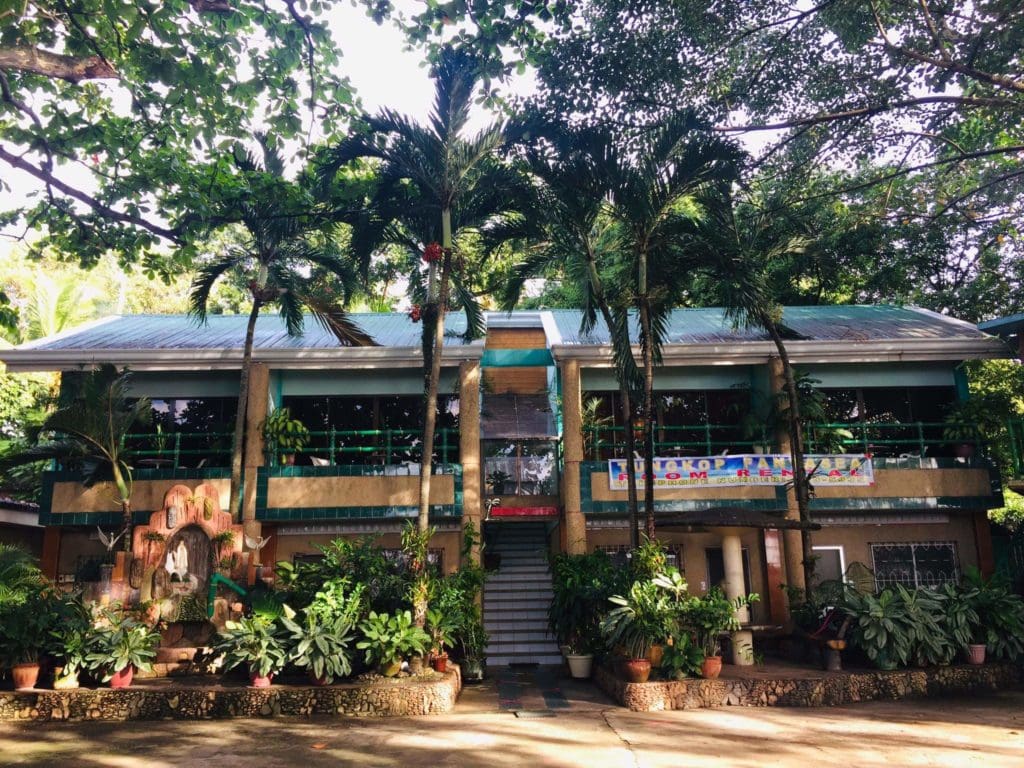 NOTE: With the very affordable entrance fee and room rates, don't expect too much from this budget resort.
RATES & OTHER INFORMATION
Fees
Entrance fee: ₱5 per person
Parking Fee: ₱20
Regular Cottages: ₱300 per day
Big Cottages: ₱1,500 per day
Room Rates:
For 2 guests: ₱600 (6 hrs), ₱1,200 (12 hrs), ₱1,800 (24 hrs)
For 3-4 guests: ₱1,200 (6 hrs), ₱1,800 (12 hrs), ₱2,500 (24 hrs)
OTHER INFORMATION:
Corkage fee: None
Contact numbers: (032) 383-5995 / 0908-154-8225
Email address: [email protected]
HOW TO GET THERE?
Exact location: Brgy. Tungkop, Minglanilla, Southern Cebu — approx. 45 minutes to 1 hour away from Cebu City.
BY JEEPNEY: There are many jeepneys going from Cebu City to Minglanilla. You can get down at A. Apostol St. near Joshtina – Purified Drinking Water. The resort is just a few more meters in so from there, you can ask the locals where you can ride a tricycle going to the resort.
BY CAR: Navigate with Waze or Google Maps and set your destination to "Palm Beach Hotel and Resort" in Tungkop, Minglanilla. Parking space is available but for a fee of P20.