With the outbreak of the novel coronavirus (CoVID-19), the first to be greatly affected is the airline industry. 
The containment of the CoVID-19 spread highly depends on the isolation and mobility reduction of the people. Thus everything has taken a halt. All travel plans were cancelled and every eye was in the airline companies for the advanced booked flights that are now impossible to take. 
Well, breath a sigh of relief for the flag bearer Philippine Airlines (PAL) has made it easier for you to get in touch with them online.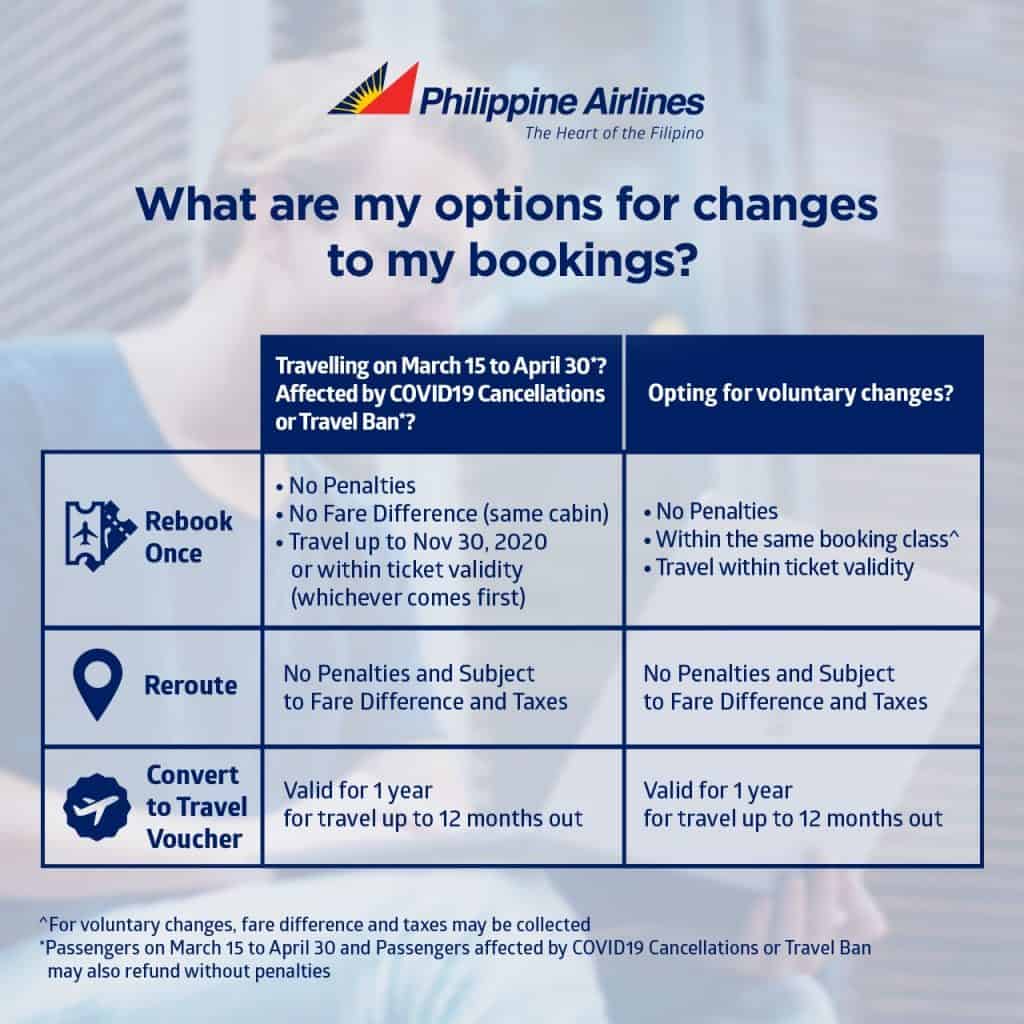 myPAL Request Hub
Rebook or refund your flights the easy way with myPAL Request Hub. You can contact them on your rebooking, travel vouchers and refunds in 3 easy steps:
Fill up the form at https://mypal.vip/url/RequestHub
Click SUBMIT.
Receive the confirmation of your request via email in 3-5 business days.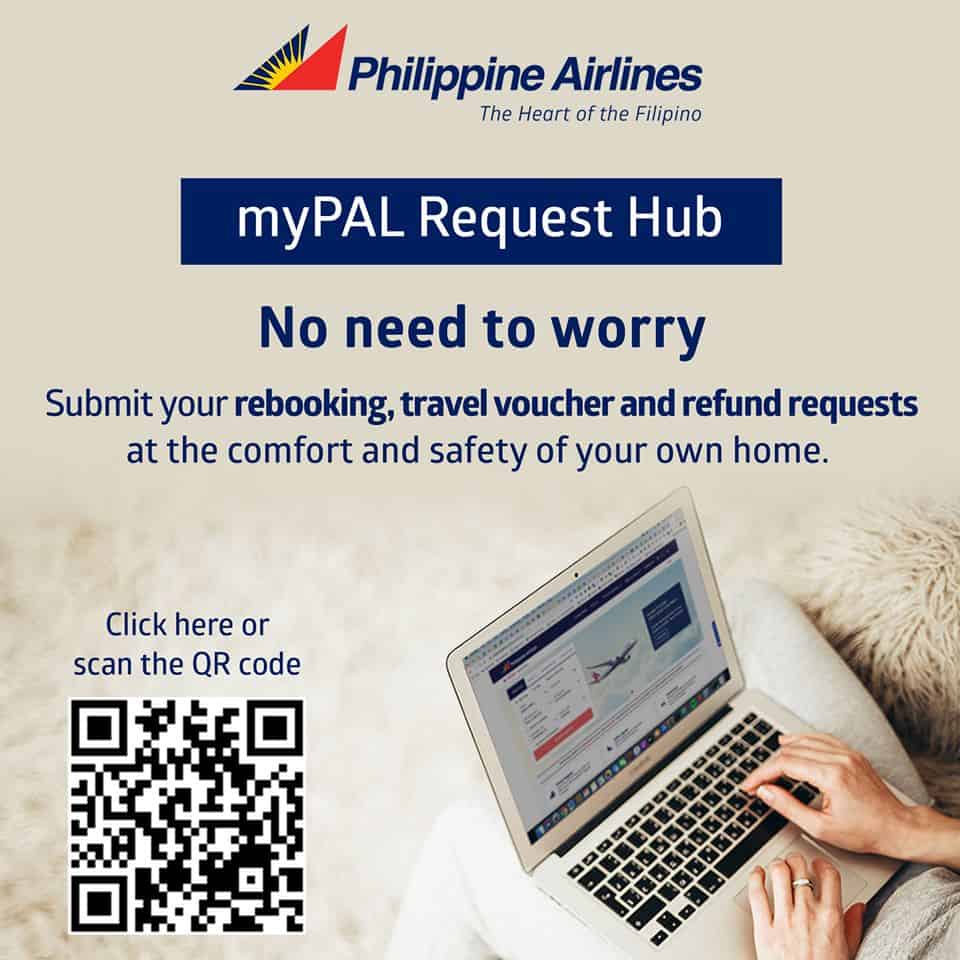 myPAL Travel Voucher
If you are not sure, when this pandemic will end or when exactly will you be able to go then you need the myPAL Travel Voucher.
With this, you can now convert your unused ticket value for use on a later date, a new flight or even travel extras.
Unused ticket after your flight
Already missed your flight? Don't despair.
If your original flight date was on March 15-April 30 or affected by COVID-19 disruptions then you can still convert your unused ticket even after your flight.
Click here to learn more: https://tinyurl.com/PALTRVLVOUCHER
For more information, visit philippineairlines.com.