Nothing beats the original.
A boom in the seafood line may have upped the competition but there is only one authentic restaurant that has stood the test of time.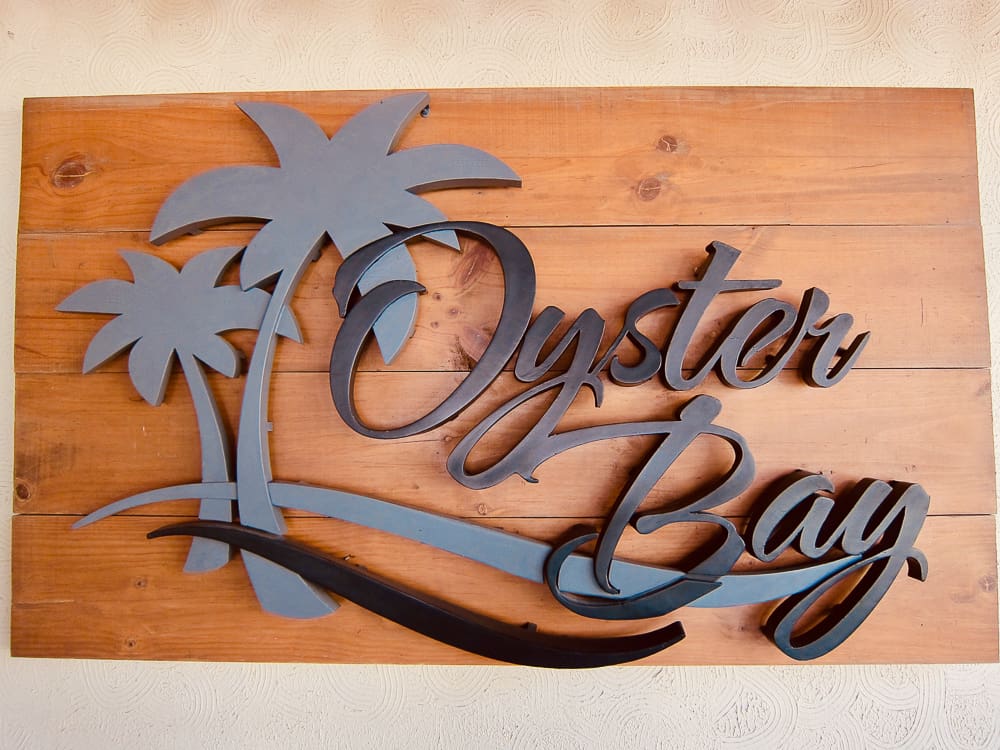 Oyster Bay Seafood Restaurant in Mandaue City, Cebu is home to great-tasting live and fresh seafood for 11 years now. This is proof that they are now experts in food, service and have continued to grow and adapt with time.
Along with authenticity and impeccable service, the experience of great food being served and enjoyed has made this restaurant what it is today.
HOME OF BEST-SELLING COMFORT FOOD
Oyster Bay's dishes are so good that almost all of them have become best-sellers and must be tried. These mouth-watering seafood and Filipino dishes are so delicious; it is bliss with every bite.
Their famous signature Oyster Bay Crab is a must-have when you visit the resto. The other great-tasting dishes you should try are Crispy Crablets, Oyster Bay Shrimp, Pepper Calamari, Halaan soup, and of course, the Bagoong Bamboo Rice.
Oyster Bay Seafood Restaurant, prices are reasonable, so you don't have to worry.
TASTEFUL INTERIOR
Oyster Bay Seafood Restaurant has this certain elegance that makes for a cozy ambience throughout the dining experience. The restaurant is located in the middle of the city of Mandaue yet feels like a world apart with their comfortable setting of rustic and modern furniture.
An intimate atmosphere for the perfect dinner.
TROPIC OPEN DINING
The outdoor dining area is made more exciting with you being transported to the beach as soon as you step out. They have sand, outdoor lounging couches, beach umbrellas, and water features that give off the whole relaxing beach vibe while enjoying your meal.
This large open dining area is perfect for social distancing and ensures safety, exclusivity and comfort.
They can accommodate more than 200 guests and have an air-conditioned function room for events, conferences, etc.
ONLINE TRANSACTION
Oyster Bay Seafood Restaurant provides customers with contactless ordering for either dine-in, take out or delivery through their new website at https://tuara.me/oysterbayseafoodrestaurant/.
A shorter menu is available due to the pandemic but they are gradually adding more and more dishes as people become more confident to dine in once again.
RATES & OTHER INFORMATION
Best-sellers:
Oyster Bay Crab
Pork Sisig Pouch
Baked Scallops with Cheese & Garlic
Crispy Crablets
Siomai Roll
Halaan Soup
Deep Fried Baby Squid
Oyster Bay Shrimp
Pepper Calamari
Lechon Kawali
Grilled Prawns in Lemon Butter Sauce
Bacolod Chicken Barbecue
That Famous Sizzling Pochero
Bagoong Bamboo Rice
Check the full menu here: https://tuara.me/oysterbayseafoodrestaurant/
Other Information:
Opening hours: 11AM to 7PM, Tuesdays to Sundays (closed on Mondays)
Contact numbers: (032) 420-0920 / 344-7038 / 0917-620-6246 / 511-6089
Email address:  [email protected]
Instagram: @oyster_bay
HOW TO GET THERE?
Exact location: Bridges Town Square, Plaridel St., Alang-Alang, Mandaue City, Cebu
BY CAR: Navigate with Waze or Google Maps and set your destination to "Oyster Bay Seafood restaurant" in Mandaue.