Are you an Orange Brutus baby?
We all have that one restaurant that has practically raised us. And there's this one family go-to restaurant which has grown with us and has been part of our childhood memories, Orange Brutus.
Orange Brutus has been serving Cebuanos' childhood favorites for 40 years now, ever since their first store opened in Colon in 1980.
BEST OF CEBU
Orange Brutus is undeniably Cebu's first favorite and flaunts a "Best of Cebu" belt to prove it.
Their products who have earned this title are their famous SIZZLING BURGER STEAK and the moist, decadent, CHOCOLATE MONSTER CAKE.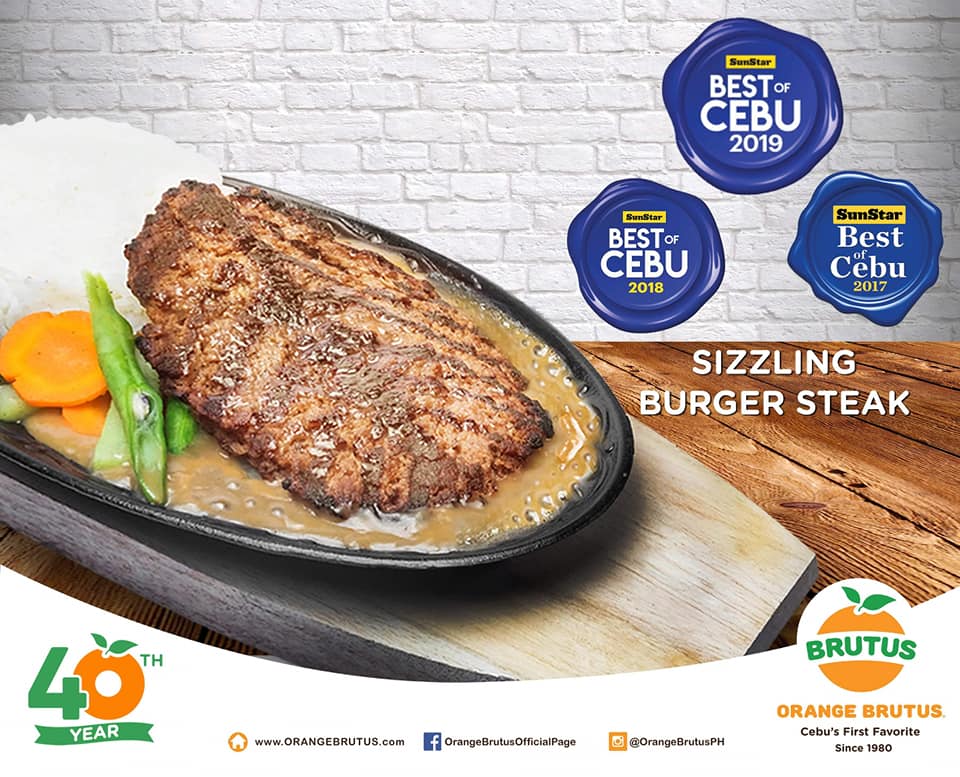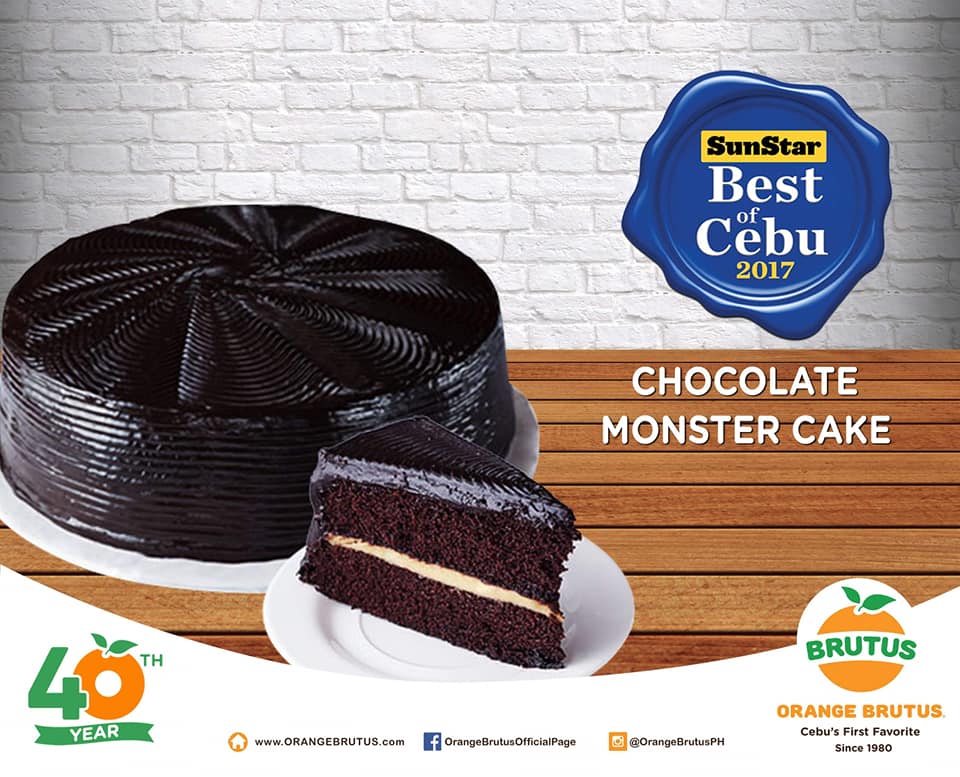 Their mouth-watering fried chicken, Chicken Brutus is also to die for and best paired with their best selling Mango Shake. Let's not forget about their Chori burger topped with fried egg and cheese and the Chicken Burger which have raised the bar.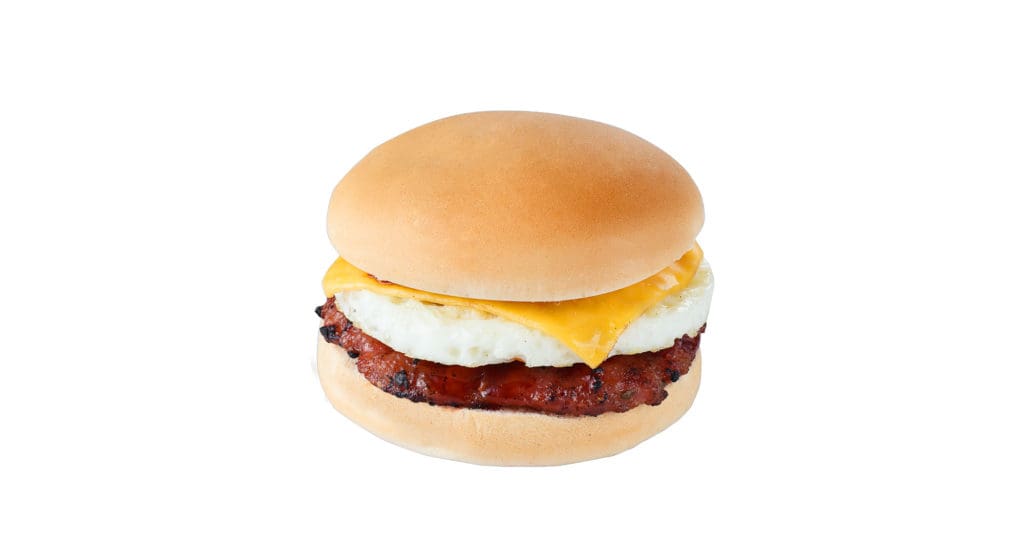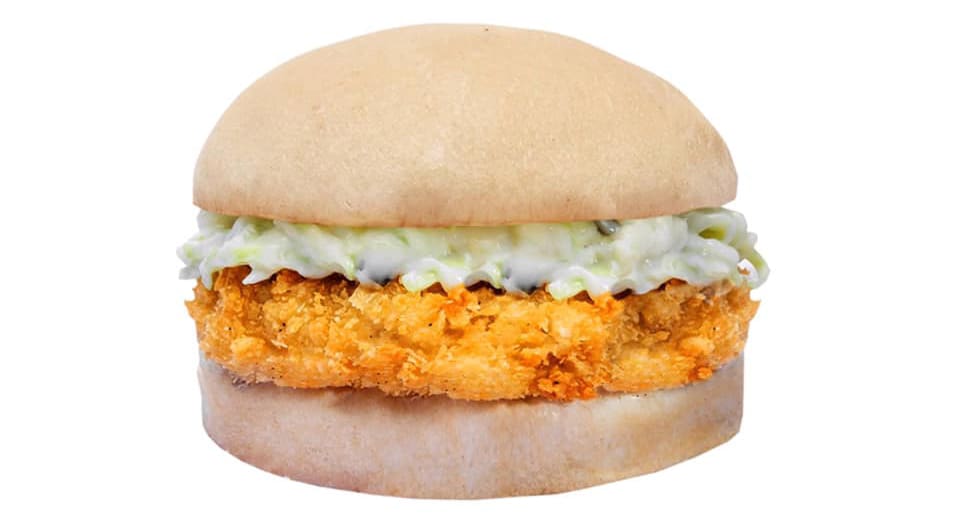 HEALTHY AND NUTRITIOUS
Orange Brutus is a household name not just because they serve quality and affordable food but also healthy and nutritious. The burger steaks and hamburgers are charbroiled to ensure that meat products are low in cholesterol and are never pre-cooked.
Made from scratch and served fresh daily, their delicious food have given birth to a total of 23 branches in Cebu. Orange Brutus certainly is well loved by the Cebuanos and is truly Cebu's first favorite since 1980.
MENU: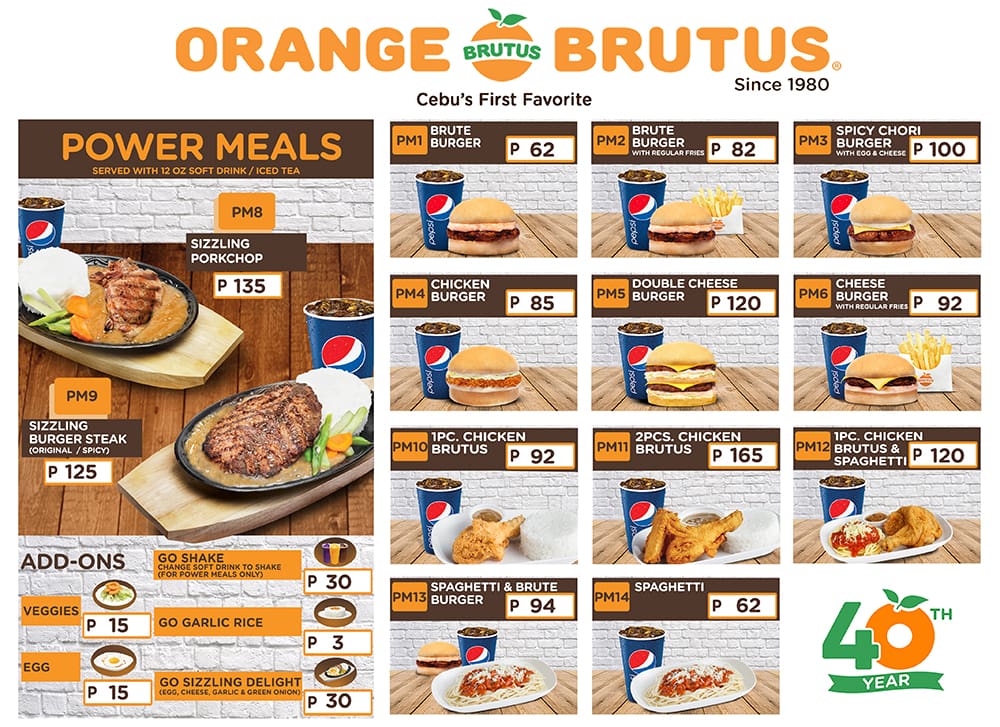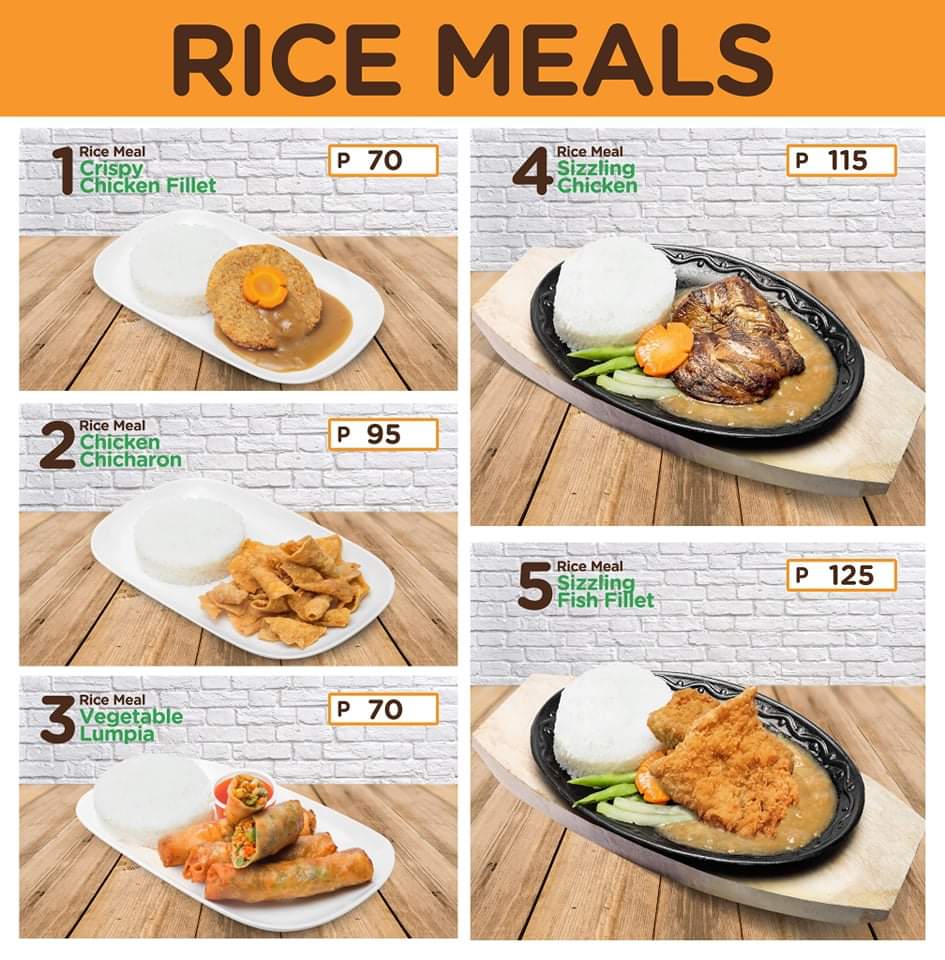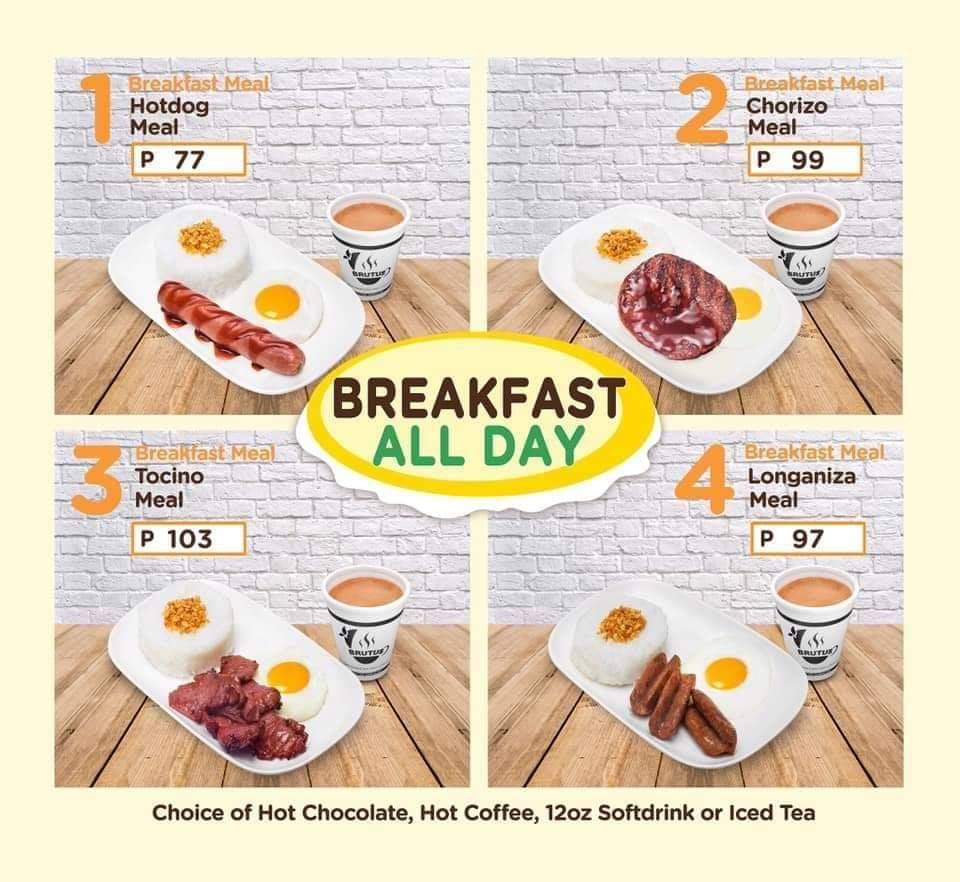 Check out the fun jingle of Orange Brutus below:
Other Information:
Orange Brutus has over 20 branches in Cebu. For a complete list and details of branches, head on to: https://orangebrutus.com/locations/