Cebu City's skyline is changing with the newest addition to the league of towers in the metro – the One Montage Tower.
Dubbed as the next iconic hub of Cebu, One Montage Tower is a grade A building that features 29 floors dedicated for office and retail spaces. It is conveniently located along Archbishop Reyes Avenue, Cebu City, right next to Cebu Business Park which makes accessibility the least to worry about.
One Montage Tower is the first of Montage, a three-building mixed-use project of Innoland Development Corporation which vaunts approximately 40,000 square meters of Grade A office space, 7,000 square meters of retail space, and either a residential or hospitality component.
Presently, turnover of office spaces to occupants ready for fit out has already started.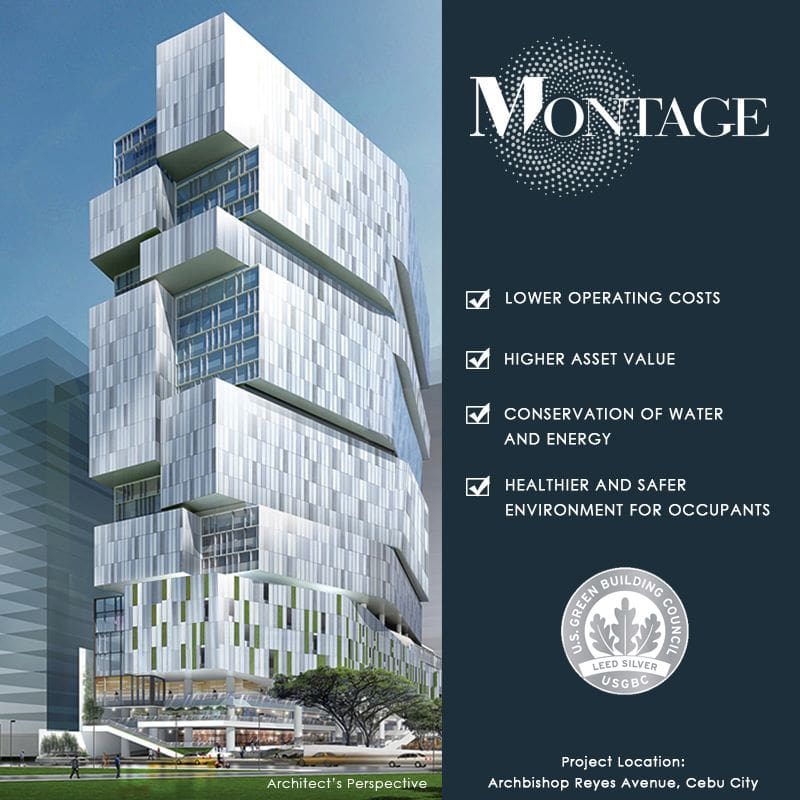 Environment-friendly
As the race to more sustainable projects in the city is moving on its full speed, One Montage makes sure that it's not just catching the race but leading it. It is LEED pre-certified Silver Category as a high-performance green building and aims to be registered with the Philippine Economic Zone Authority (PEZA).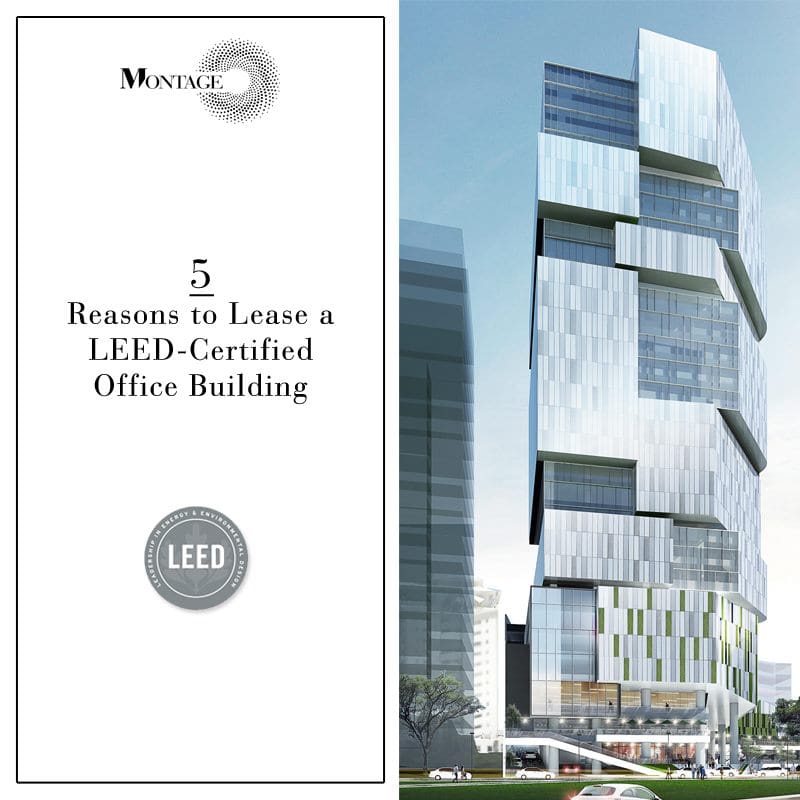 Being a LEED pre-certified building, it targets to save water, resources and energy and at the same time, generate less waste and support human health. This commercial complex promises lesser operation cost and boosts employee productivity and retention. It utilizes green concept design and harnesses nature's strength to provide a sustainable and better environment.
Unique Green Moss Walls
The tower is one of the finest with its façade wrapped with different textures of aluminum cladding and vertical greenery. Green moss walls help cool space in summer by evaporating water into the air and help insulate against the cold during winter. To make the whole green wall system sustainable, it is built with auto-irrigation.
The building also features column-free office spaces, one of the latest developments in structural engineering. Variable refrigerant flow (VRF) air conditioning allows tenants to keep cool while saving as much as 60% of energy.
Other Things to Watch Out
Employees, tenants, and customers alike will enjoy a wide mix of local and international brands including cafes, restaurants, service centers, and a supermarket to be housed in its four floors of open-air retail spaces. Being located in the heart of Cebu's metropolis, this iconic hub is an ideal place for your growing business.
Other Innoland Projects
Montage is the largest project of Innoland Development Corporation. Other Innoland real estate projects include Link and TGU Park which are office towers (19 and 15 stories high, respectively) in Cebu IT Park.
OTHER INFORMATION