Cebu is one of the islands in the Philippines that is blessed with such marvelous natural formations with mountain-side establishments being one of the most visited places by Cebuanos and tourists alike.
For some reason, mountains seem to have a therapeutic effect on anyone who bathes themselves in their majesty.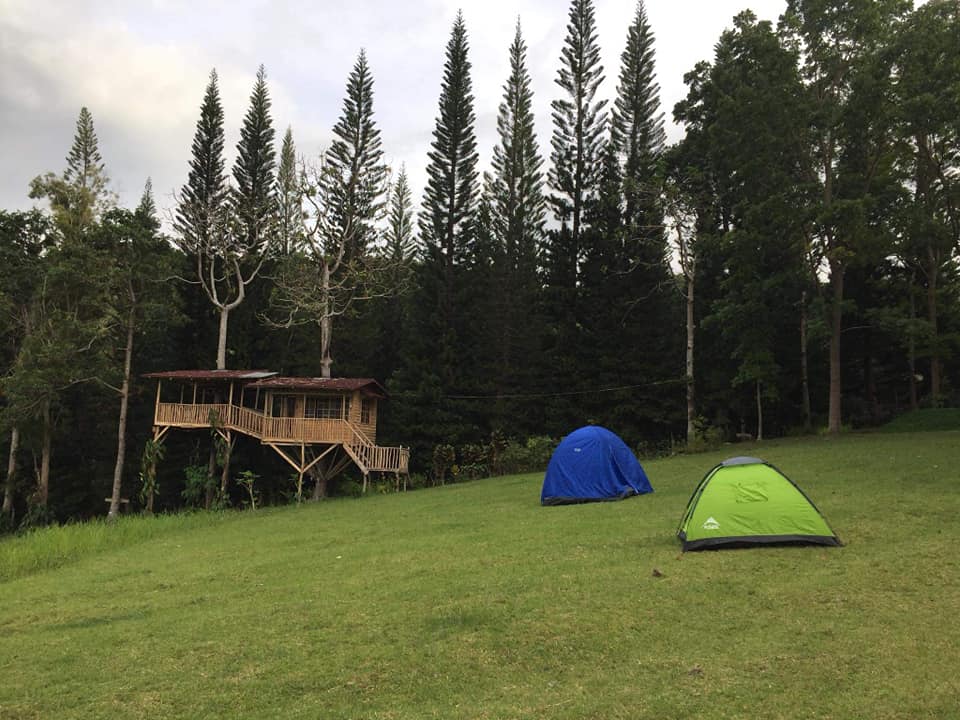 Nestled somewhere in Carmen, Cebu is another natural wonder called Noah's Farm. Noah's Farm is a haven of peace and relaxation where everyone can take in the glorious views of the mountains in the safety of their verdant fields and lush forests.
There is more than one way to enjoy the scenic mountains when staying in Noah's Farm and they are all equally relaxing to the body and rejuvenating to the soul.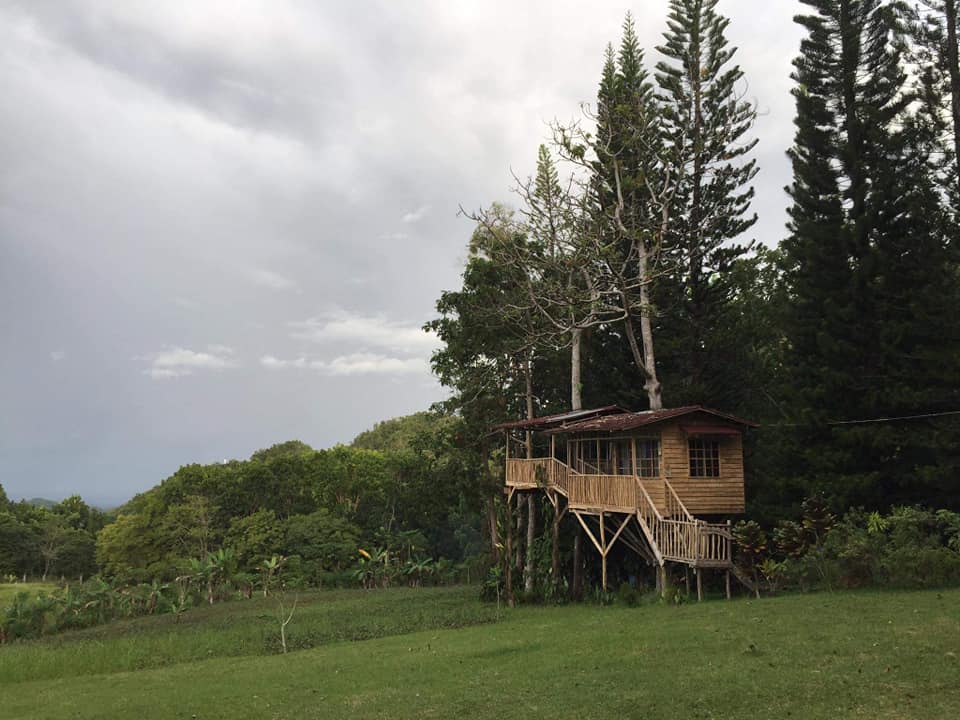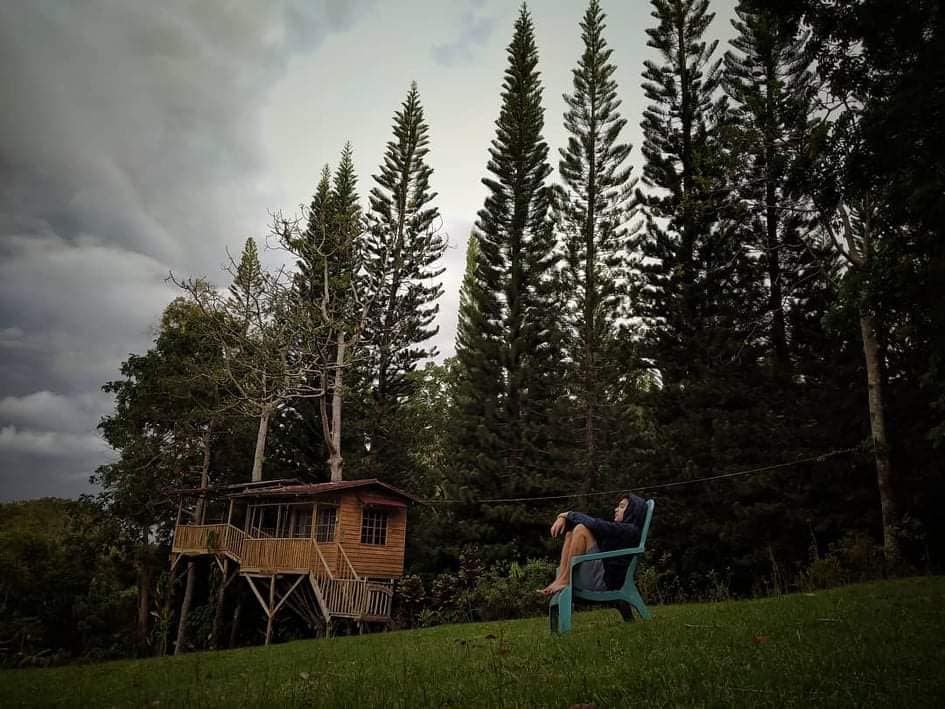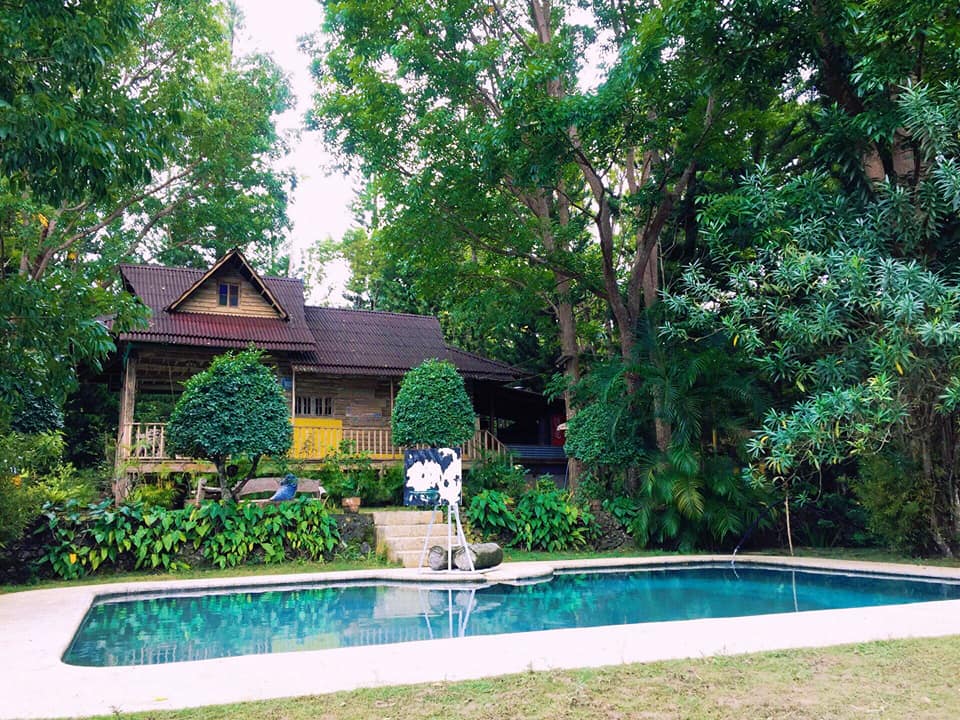 A single cabin perched on stilts serves as the shelter and the main structure in the area. It has a veranda surrounding its front which leads to the pool beside it. It is mostly made of wood and was designed to have interiors that use the mountains as its main background.
Imagine relaxing in the comfort of your own private space with the serene mountains painting majestic views of nature on the windows. These views will surely heighten the experience of anyone staying inside the cabin. Relaxing won't get any better than this.

Their spring-fed pool also offers fun and refreshing ways to enjoy the atmosphere especially with friends and family. Surrounding the pool is a thicket of trees that not only provide shade but also create a pleasant ambiance. In the middle of the pool is a hoop ring for everyone to shoot some hoops in. Be creative enough and you can play different kinds of games with just the hoop alone.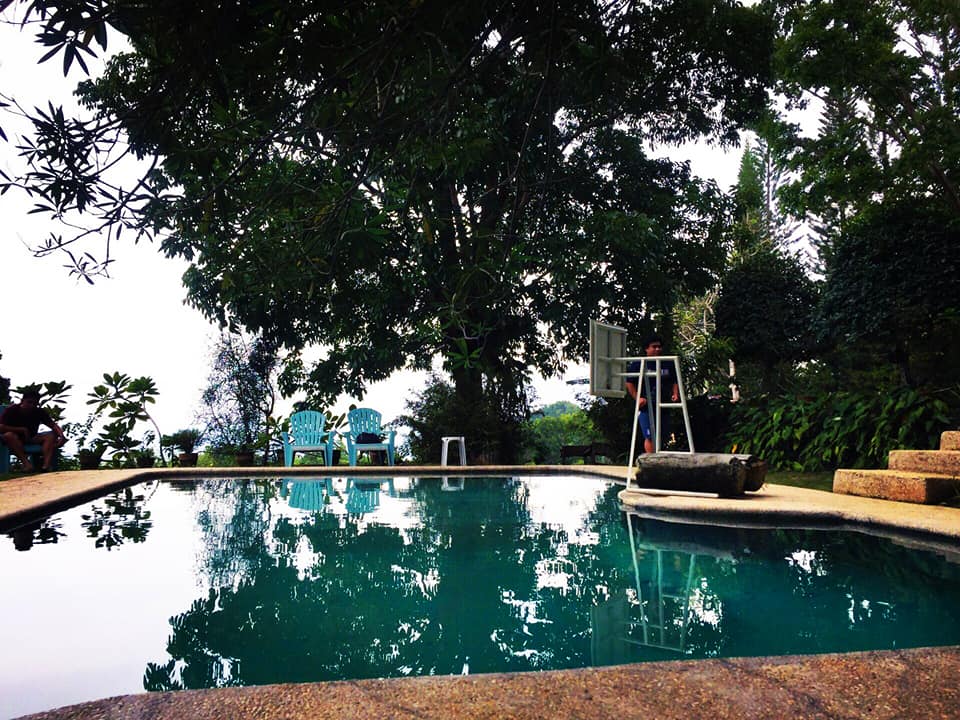 For those who are looking for more of an outdoor adventure vibe, they can bring their tents and set up on the vast fields of Noah's Farm. With the absence of city lights and an unobstructed view of the sky, it may even be one of the best venues to lie down on the grass for some stargazing. Camp out and enjoy the best that nature has to offer.
Aside from swimming, the vast fields basically act as a giant playground with the only limit being the imagination. Chase each other barefooted on the grass or play some ball games with the family – there are many ways to make the stay fun and memorable.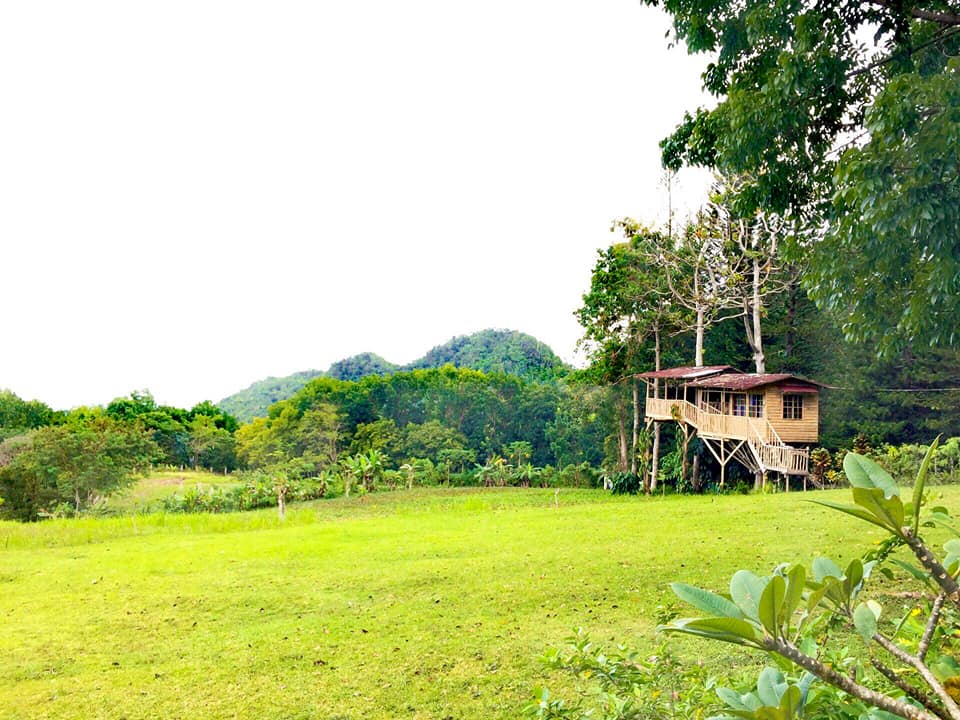 RATES & OTHER INFORMATION
Facilities:
Free use of the "fresh water" private swimming pool & pool area
Guests are not allowed to use the owner's private house/living space
Free parking on premises "abuhan" (outdoor kitchen)
Not included breakfast
Kitchen (stove, wash area) hot and cold shower toiletries
Cable tv
Wifi
House Rules:
Only FOUR persons are allowed per cabin, 6 persons maximum (+ fee). COOKING is strictly not permitted inside the cabin.
NO SMOKING inside the cabin.
NO PETS allowed & are strictly prohibited inside the cabins.
NO picking of plants inside the property.
Keep your music to a minimum.
Dispose trash properly (do not litter).
Cabin Rates:
Php 3,500.00/night (4 person per cabin)
*Php 350.00 per additional person, maximum of 2 additional persons per cabin only (includes a foldable foam without cover).
Check-in: 2:00 pm
Check-out: 12:00 noon (strictly, to give ample time to clean the cabin for the next guest.)
Day Use:
Day Use of "fresh water" private swimming pool (per reservation only) Php 1,500.00 for 1-10 persons in excess of 10 person is
Php 150.00 / adult
Php 75.00 / child 4-10 year old
0-3 year old – FREE
Day use time: 9am-5pm
They do not have a lifeguard in the farm, pls use the swimming pool responsibly. Please watch your children while they swim & play. Noah's Farm is open space.
As of the moment, they do not have a place with roof for big gatherings.
Camping (Overnight)
Camping (Overnight) + swimming pool check-in time: 2pm / Check-out time: 12noon
Php 2,500 for 1-10 pax
Guests to provide their own tent to use. shared bath & toilet.
+ Php 300.00 per tent.
Php 200.00 per additional person.
Pictorial Rates (1-10 persons)
Php 2,500 (8am-5pm). excludes the inside of the Tiny Cabins. + additional fee of Php 500.00 for the swimming pool.
Note: The owner's main house / living space CAN NOT be use in the pictorial. please avoid picture taking.
The rest of the property may be use for the pictorial.
Mode of Payment
They require 50% down payment upon booking thru bank deposit or cash payment.
Full payment can be made 3 days before check-in date thru bank deposit
Or pay in cash before check-in date.
OTHER INFORMATION:
Corkage fee: None
Contact number: 0915-015-3716
NOTE:
Bring your own towels, toiletries, and food
Guests may bring their own portable stoves and cook outside.
Plastic Tables and Stools can be provided upon request.
Strictly NO PICKING of plants and flowers
No walk-ins allowed. Reservations should be made beforehand.
Always wear a mask and observe proper social distancing.
HOW TO GET THERE?
Exact location: Carmen, northern Cebu – just a short distance ahead of Cebu Safari & Adventure Park, approx. 2 hours away from the city.
BY BUS: Find your way to the Cebu North Bus Terminal. From the terminal, take a bus bound for Carmen, Cebu. Try asking the driver if they are familiar with Noah's Farm and ask if they can drop you off at the nearest stop. If they don't know, then just ask them to drop you off from Cebu Safari & Adventure Park and ask around from there.
BY CAR: Navigate with Waze or Google Maps and set your destination to "Cebu Safari and Adventure Park" in Carmen. This is the closest landmark to the place. Make sure to contact the owner beforehand and ask for direction to avoid getting lost. Parking space is available upon arrival.