Following yesterday's no new confirmed case, Cebu records another day without positive cases of COVID-19 today, April 13. No new recoveries and deaths were recorded today.
The Department of Health Region VII (DOH-7) has also reported a total of thirty-two (32) test results were conducted for Central Visayas. All 32 results came out negative.
As of April 13, 2020 at 5PM, DOH-7 recorded a total of 33 confirmed cases in Cebu with 19 recovered patients and 6 deaths.
Below is the breakdown of the confirmed cases in Cebu:
25 – Cebu City
3 – Lapu-Lapu City
2 – Mandaue City
3 – Cebu Province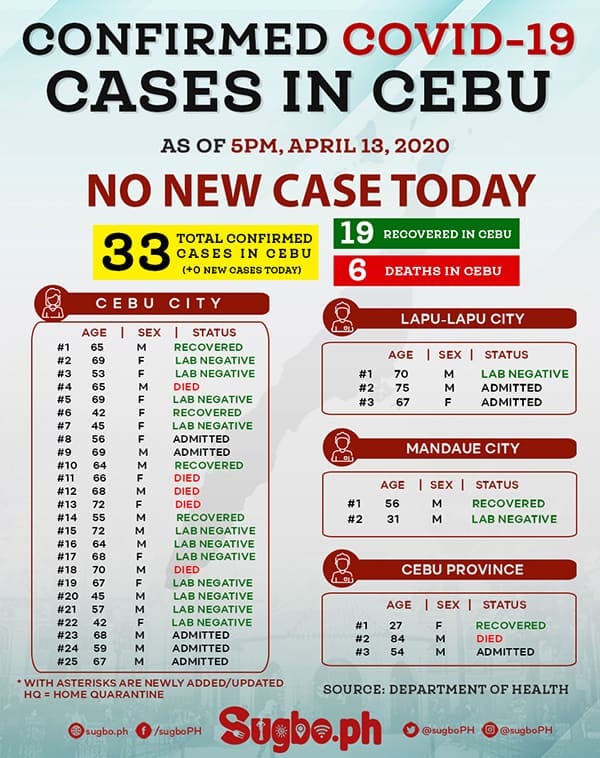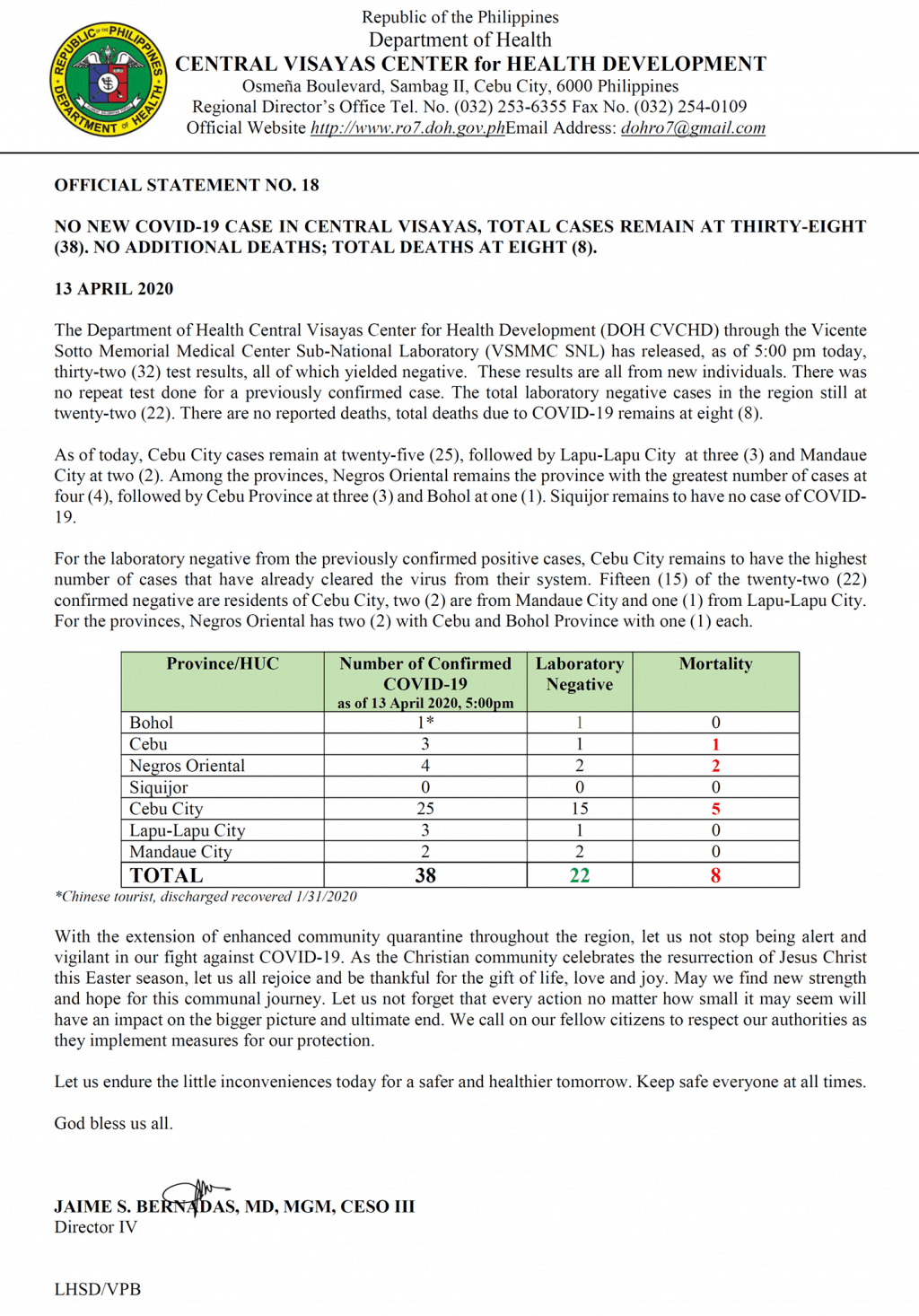 Though this is good news for Cebu, let's not be complacent and continue to Stay At Home, practice good hygiene, and follow the authorities.
Meanwhile, in the Philippines as of April 13, 2020: the Department of Health reported 284 new confirmed cases, 45 new recoveries and 18 new deaths in the country. To date, the Philippines' tally is 4,932 confirmed cases with 315 deaths and 242 total recoveries.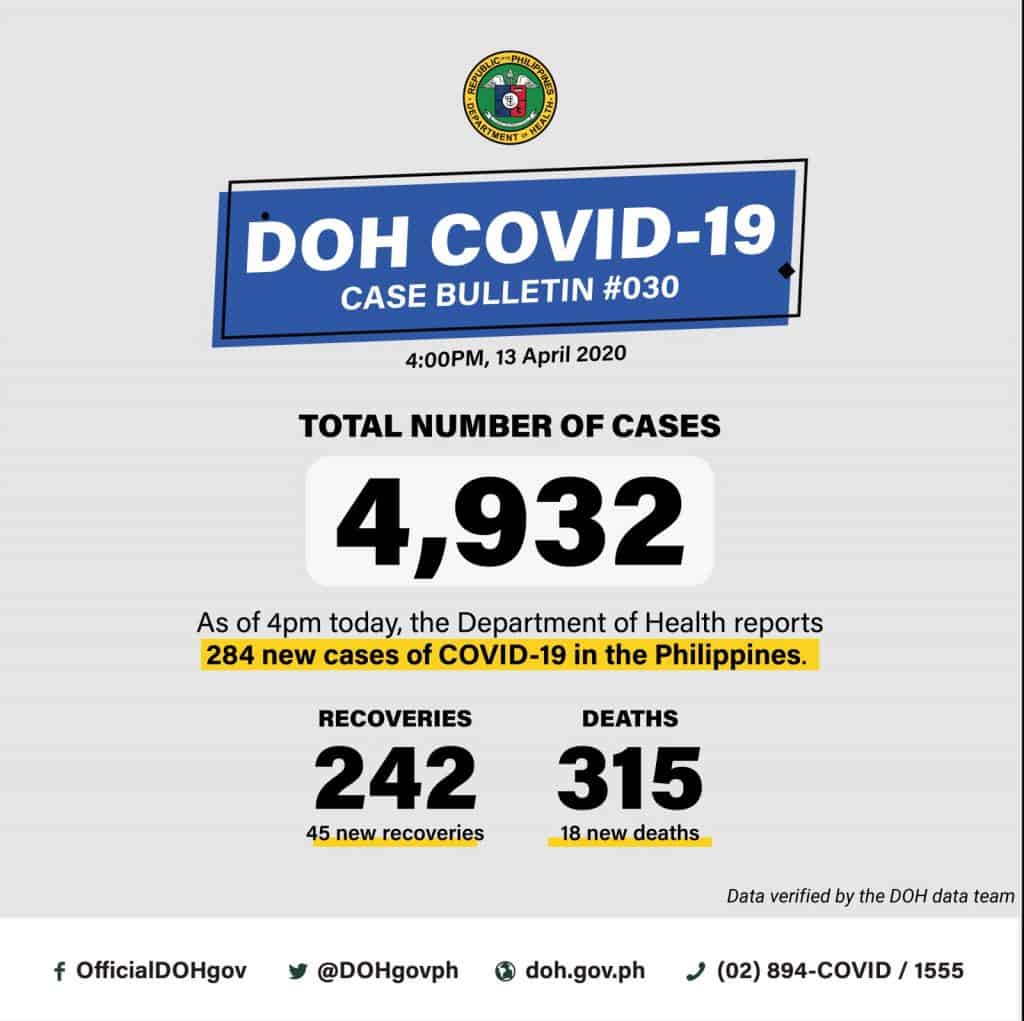 The COVID-19 pandemic originated from Wuhan City in China that has affected nearly 200 countries and territories with more than 1.5 million confirmed cases and at least 95,000 deaths.