An anti-microbial coating, which can "inactivate" viruses from surfaces for 90 days like COVID-19, was recently developed by researchers at the Hong Kong University of Science and Technology.
The disinfectant spray known as "MAP-1" has been designed for use on various surfaces including glass, metals, plastic, leather and fabrics, according to the university.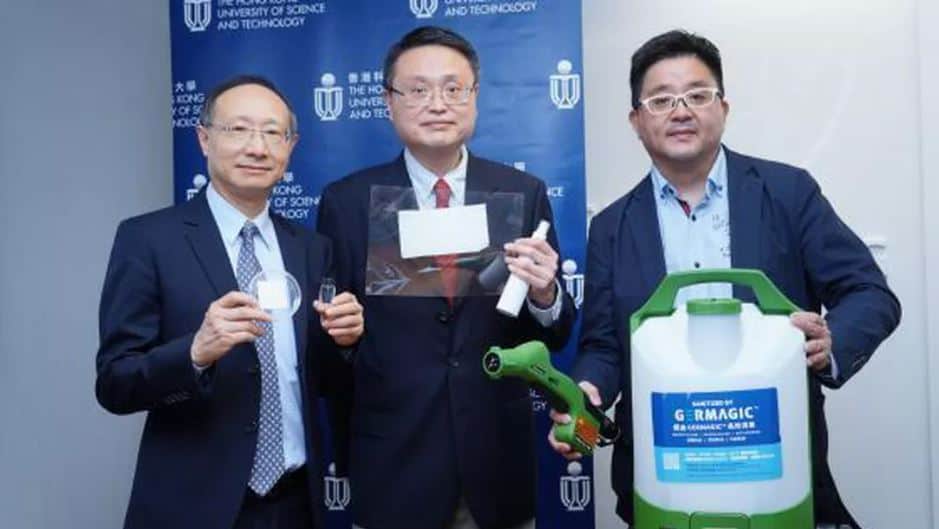 It has heat-sensitive polymers that responds to touch or droplets. It releases a larger amount of disinfectant when it senses an increase in temperature like when we touch a surface or with moisture from droplets.
The anti-viral coating took ten years to develop and has been used in shopping malls, schools, churches, and sport training facilities in Hong Kong. 
It is said to be available in the Hong Kong stores in May, following its clinical tests in the city back in February.