To someone who has studied Greek mythology, learning about a new adaptation on Netflix excites me more than knowing someone has finished Percy Jackson.
In 2018, Netflix announced that it had ordered KAOS, a 10-episode "darkly comic reimagining of Greek mythology" from creator-writer Charlie Covell, who was also behind Netflix's 'The End of the F***ing World'.
He has taken this classic to a high level by exploring themes of gender politics, power and life in the underworld.
'It's a 10-hour series for Netflix, and hopefully with a kind of Game of Thrones scale — but tonally it should [feel] End of the World-y, in terms of its humor and its soundtrack and the look of it,'

– Covell said.
Kaos will be set in three worlds: the gods, the Earth and the underworld.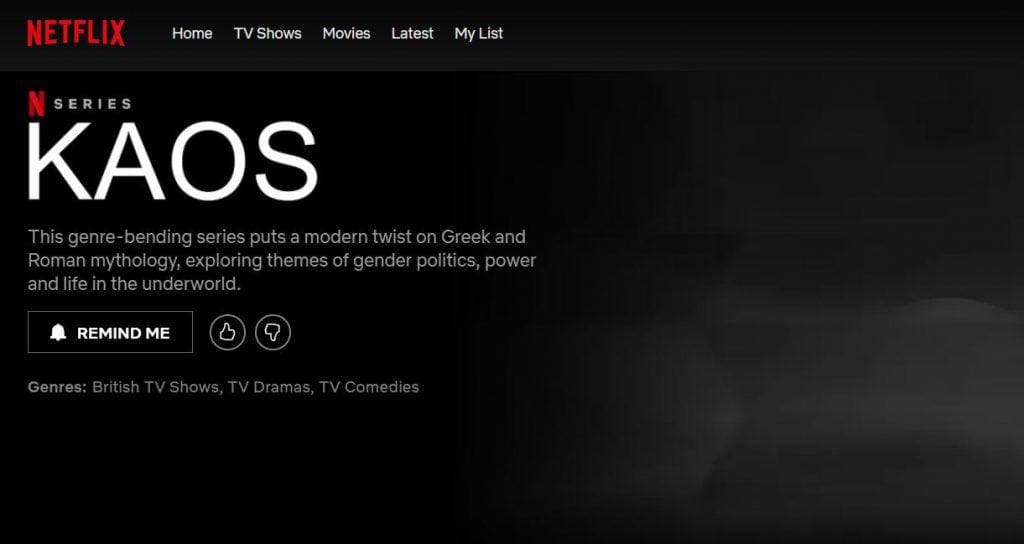 While awaiting for its release, I strongly suggest you read the novels written by Homer first. The novels are greatly written and I can assure you a good time.
It was set to start filming by June 2020 with an expected release in 2022, although the production hasn't released any updates amidst the pandemic.