The world's leading streaming service Netflix is set to release one of the most controversial and talked about TV series in the US this June 1, 2020.
Netflix officially announced today the first two seasons of Keeping Up With the Kardashians will be available in the Philippines on June 1.
"Unexpected news for fans of bootcut jeans: S1 and 2 of Keeping Up with the Kardashians will be on Netflix from 1 June."

– Netflix Official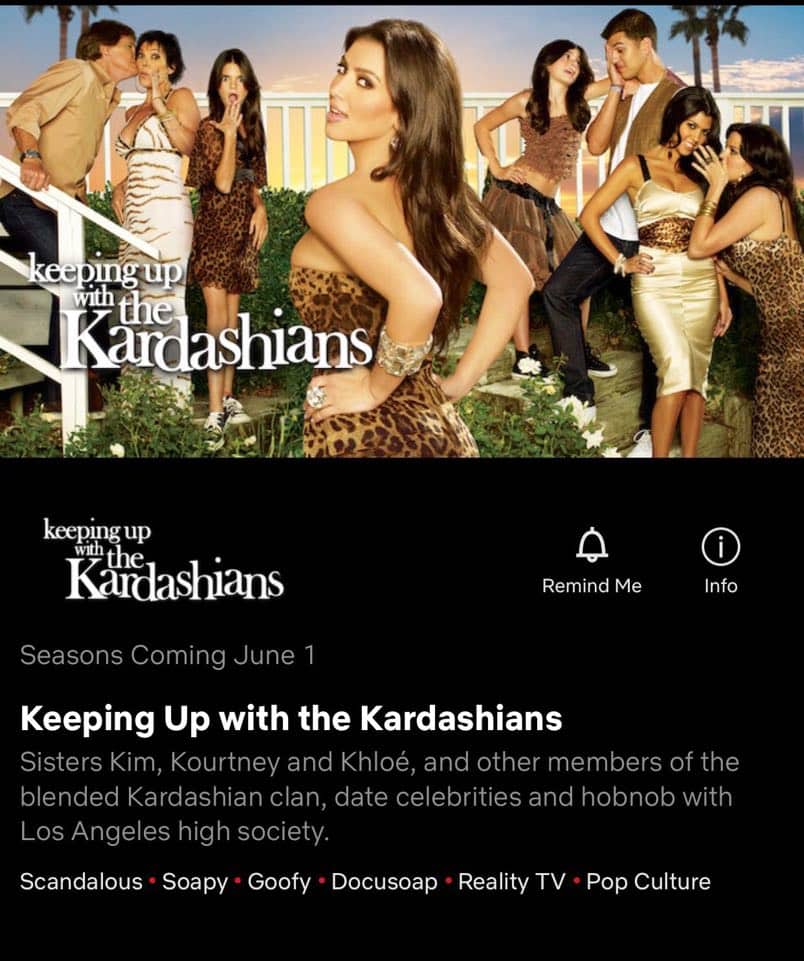 If you're not familiar with the show, Keeping Up with the Kardashians (often abbreviated KUWTK) is an American reality TV series that originally airs on the E! cable network. It currently has 18 seasons, with an average of 8-12 episodes per season.
The series focuses on sisters Kourtney, Kim, and Khloé Kardashian.
It additionally places emphasis on their brother Rob Kardashian, their mother Kris Jenner, their step-parent Caitlyn Jenner, their half-sisters Kendall and Kylie Jenner, and Kourtney's now ex-boyfriend, Scott Disick. Khloé's ex-husband Lamar Odom developed a major position as part of the supporting cast from the fourth season onwards, though he rarely appeared in season eight while attempting to fix his marriage with Khloé. 
Along in season seven, Kanye West became a recurring cast member after entering into a relationship with Kim. West later developed a more prominent role from season 16 onwards. In seasons eight and nine, Caitlyn's children Brody and Brandon, and Brandon's exwife, Leah became recurring cast members. Blac Chyna appeared as a recurring cast member throughout season 12 whilst engaged to Rob.
Its premise originated with Ryan Seacrest, who also serves as an executive producer. The series debuted on October 14, 2007, and has subsequently become one of the longest-running reality television series in the country.
The eighteenth season premiered on March 26, 2020. Also, on February 27, Kris Jenner confirmed on the Ellen show that filming for season 19 has begun.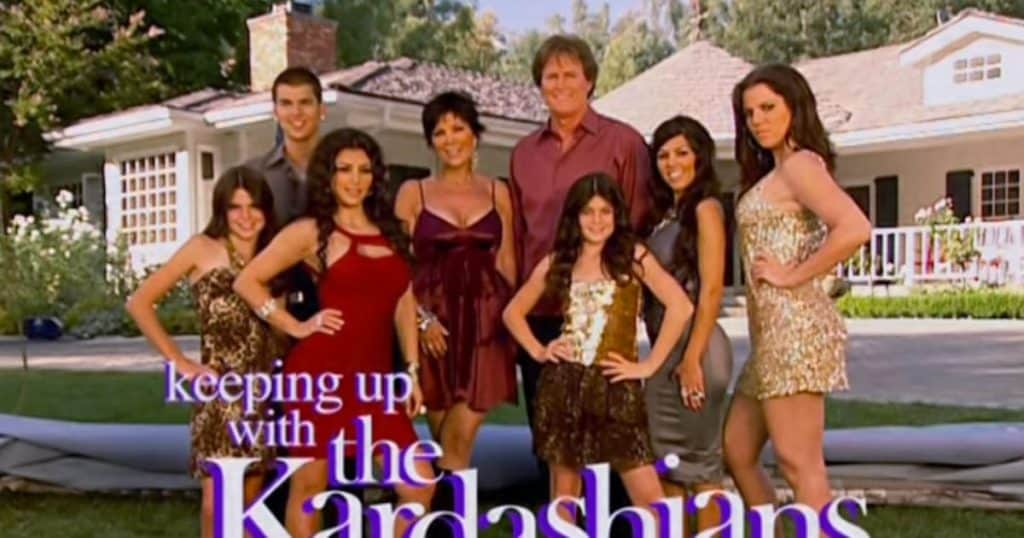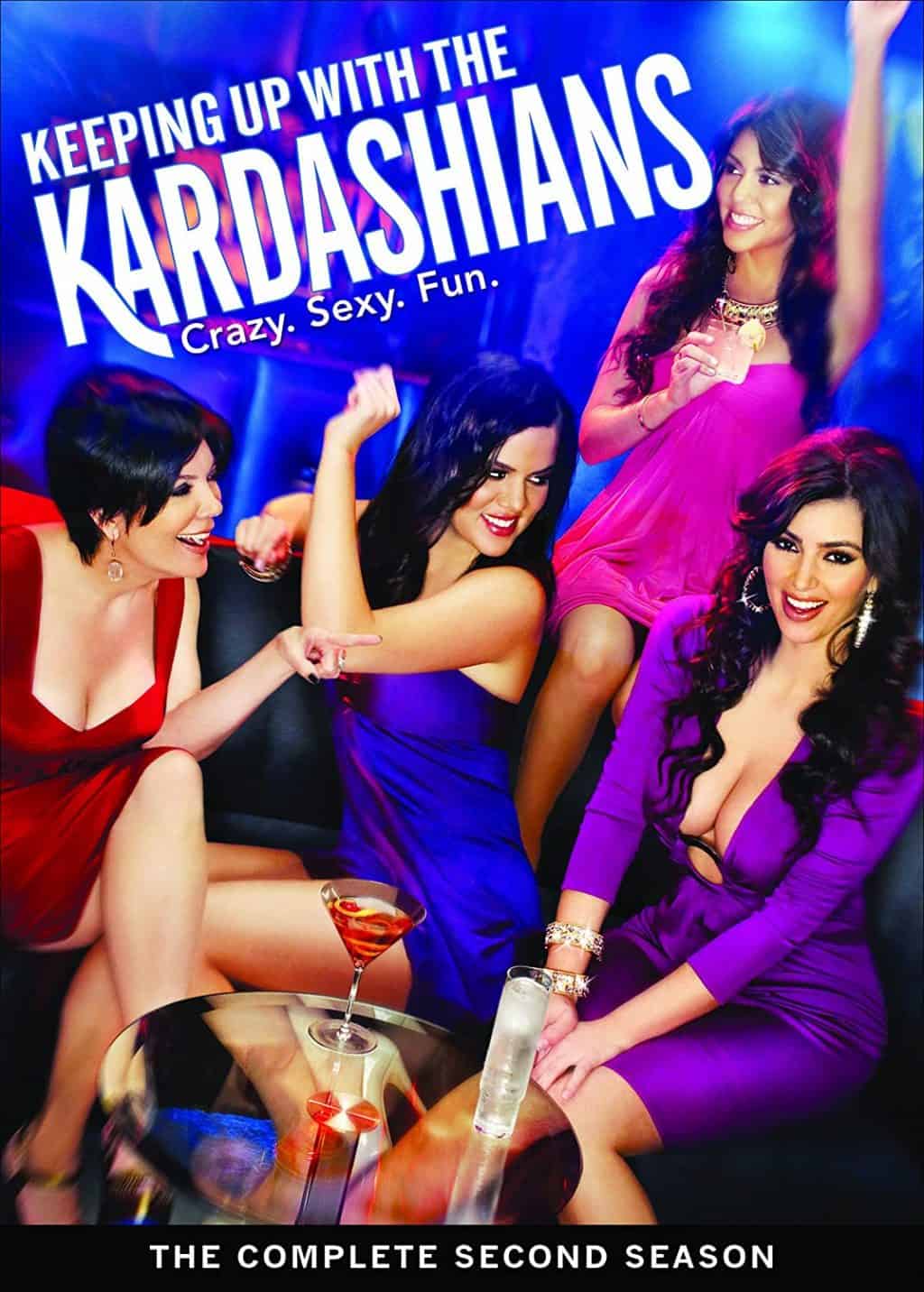 The first season has 8 episodes, while the second one has 11. In the first two seasons, Kendall and Kylie were mere children when the first series came out in 2007 and now look at them, Kylie has a kid herself and Kendall is ruling the modelling world.
Set your reminders on June 1 to keep up with the Kardashians.