In a time where stress is just almost everywhere, we need to find a way to detoxify ourselves and cleanse our body and soul. Dipping into natural springs is a great way to regenerate.
Time to boost up that zeal and recharge your energy as we take you to the ten natural springs we can find in Cebu.
1. Esoy Hot Spring
Location: Brgy. Duyan, Catmon, Northern Cebu — approx. 2 hours away from the city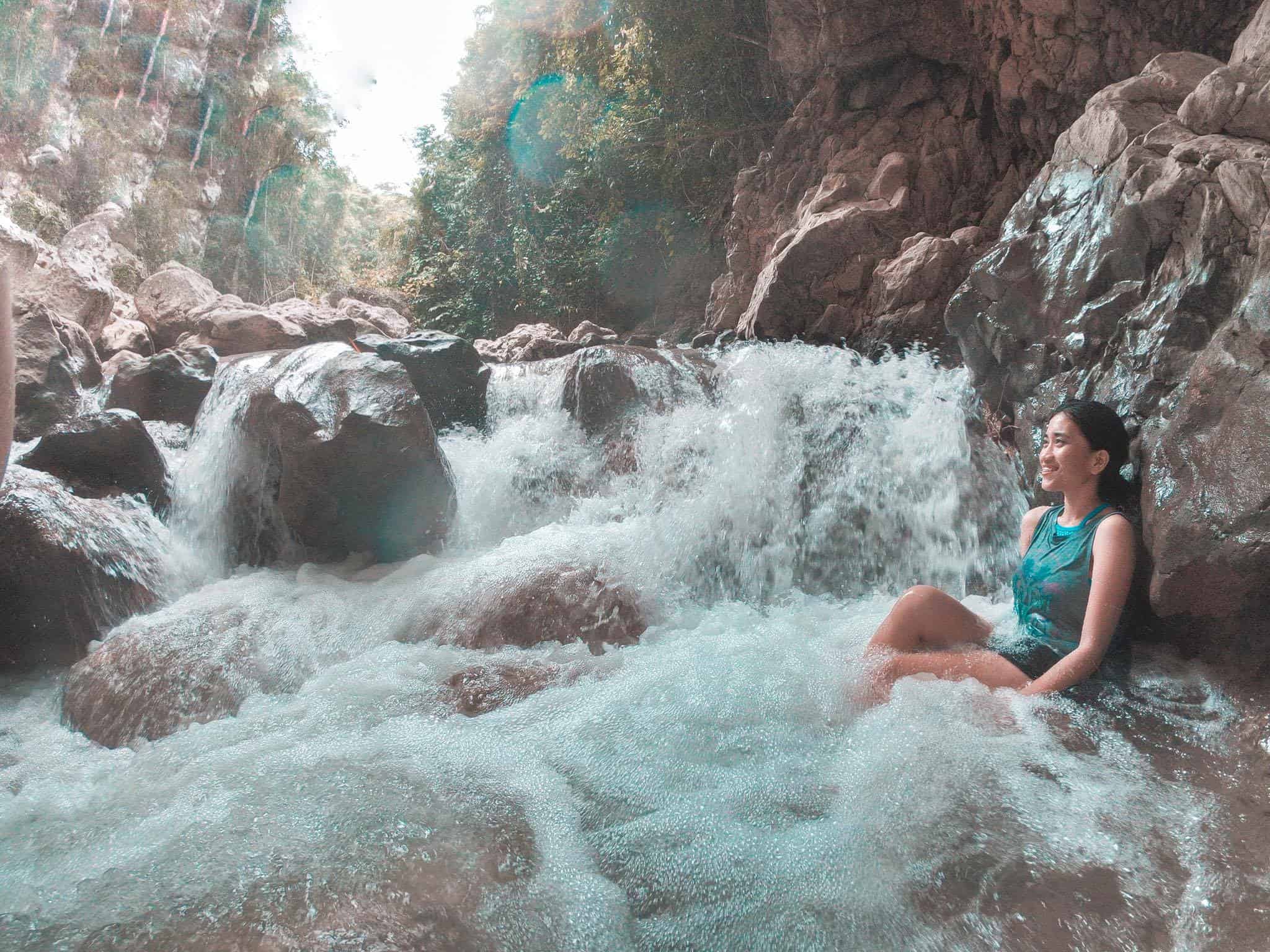 Being the only hot spring in the Northern part of Cebu, Esoy hot spring is a sought after spring with water temperature that ranges from 40-60 C. Aside from its therapeutic hot spring pool, you can also enjoy river trekking, viewing of rock formations such as stalagmites and stalactites, fish feeding and crossing of the hanging bridge. Just a reminder though, since this is a private property, one must need to reserve a booking first prior to visiting the place.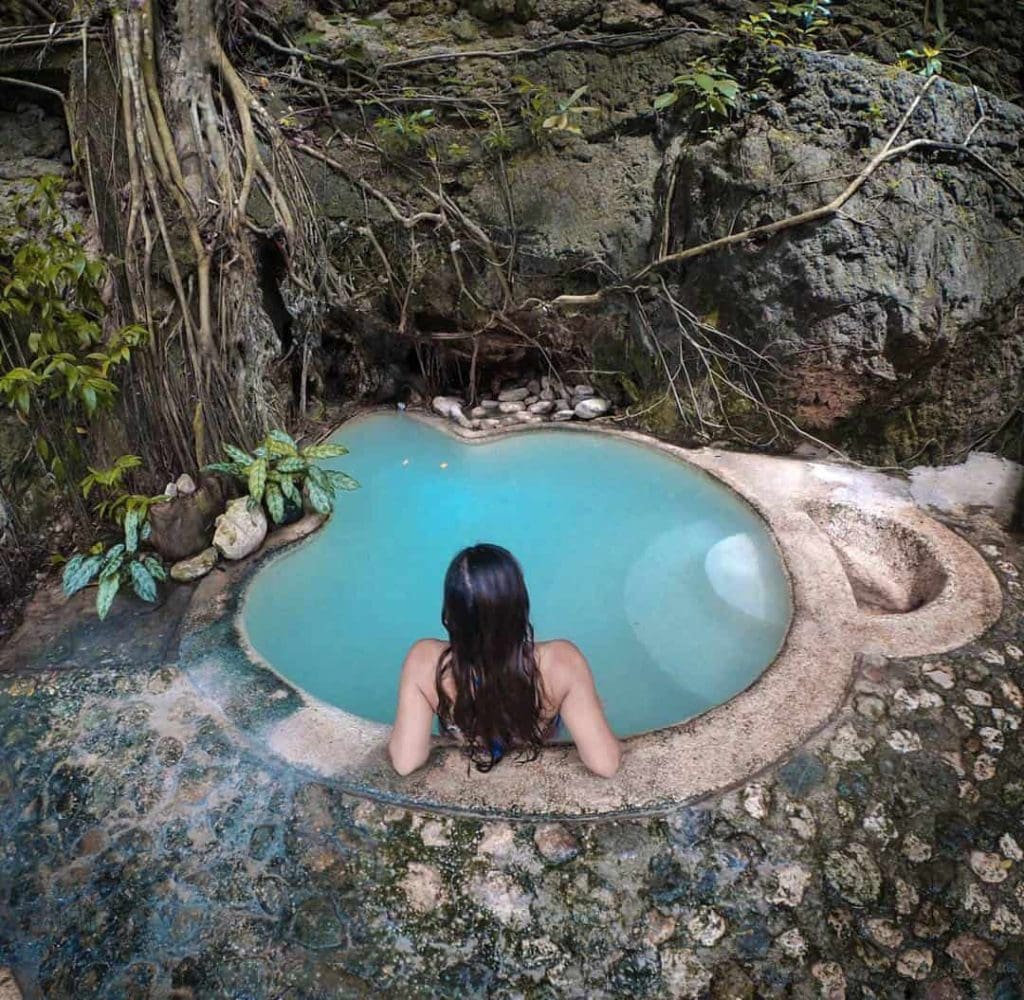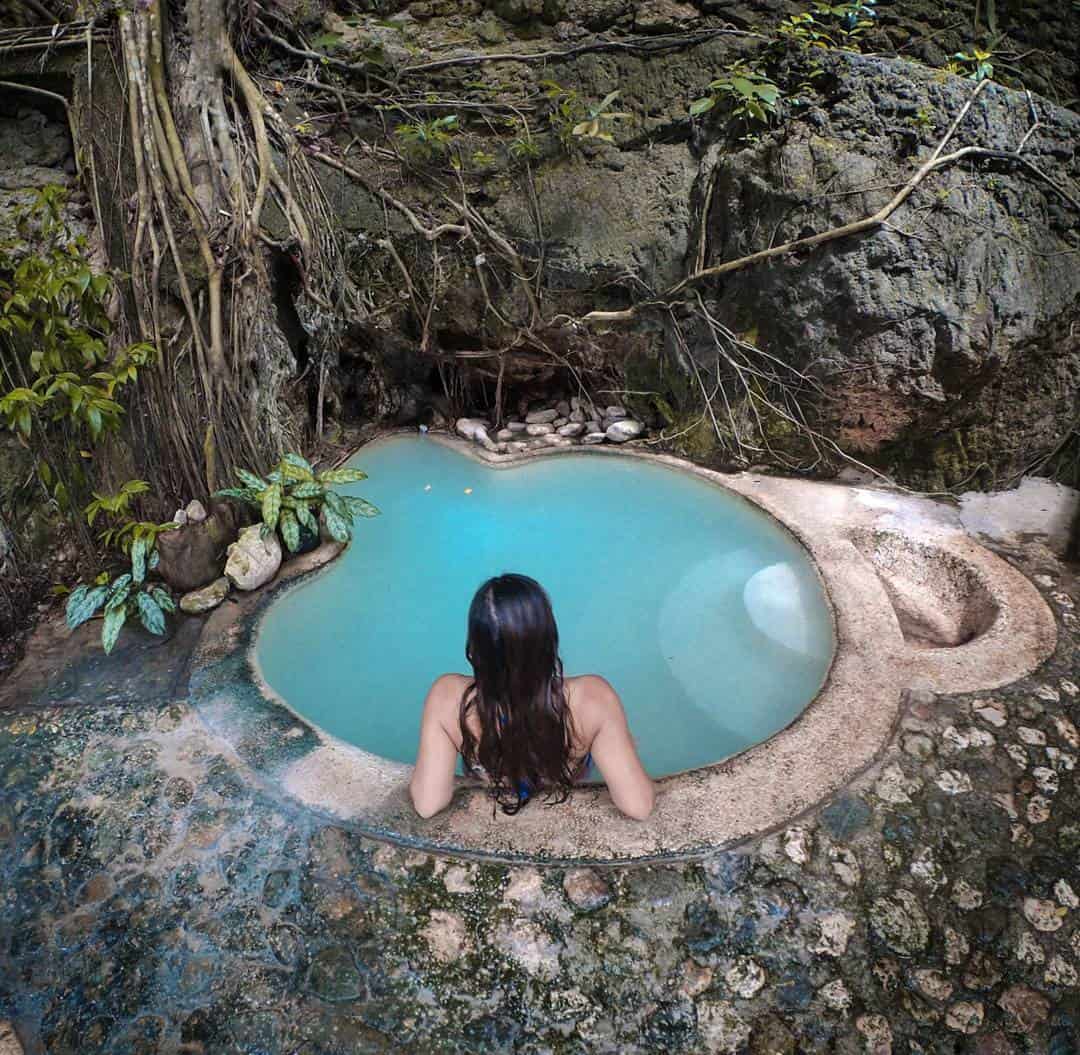 Entrance Fee: P350 (adult), P175 (kid)
Contact Information: 0921-813-3296 / 0923-553-7427
How to get there?
Ride any bus heading to Catmon. Fare is around P85 per person (one way). Let the driver know that you are alighting at Brgy Duyan. Ride a motorbike /habal-habal going to Esoy Hot Spring. This will cost you P30 fare.If you're bringing your own vehicle, just navigate with Waze and search for "Esoy Hot Spring" in Catmon. Parking space is available.
2. Kansanto Spring
Location: Brgy. Banhigan, Badian, southern Cebu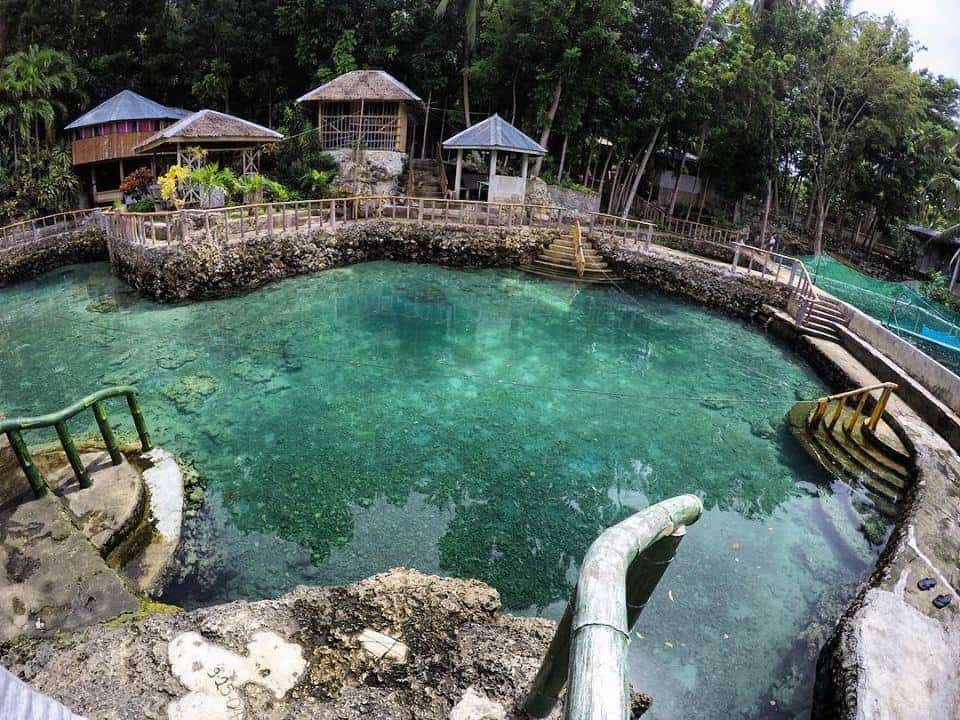 Kansanto Spring is the basin of water on the topmost part of the famous Kawasan Falls in Badian. Most people just prefer to enjoy the cool waters in Stations 1 and 2 of the said falls but if you are adventurous at heart, you can trek your way up to the Kabukalan Spring and swim in its equally cool waters.
Fees:
Operating hours: 7AM to 5PM daily
Entrance fee: ₱40 per head (adults or children)
Cottage: Starts at ₱300 per day
Overnight cottage: ₱1,500 per night
How to get there?
From the South Bus Terminal, take a bus going to Badian (Bato via Barili). Fare is ~₱125 per head. Inform the driver to drop you off at Badian Public Market or Merkado. From there, ride a motorbike (habal-habal) going to Kansanto Spring. Fare is ₱50 per person.
3. Mainit Hot Spring
Location: Mainit, Brgy. Montañeza, Malabuyoc, southern Cebu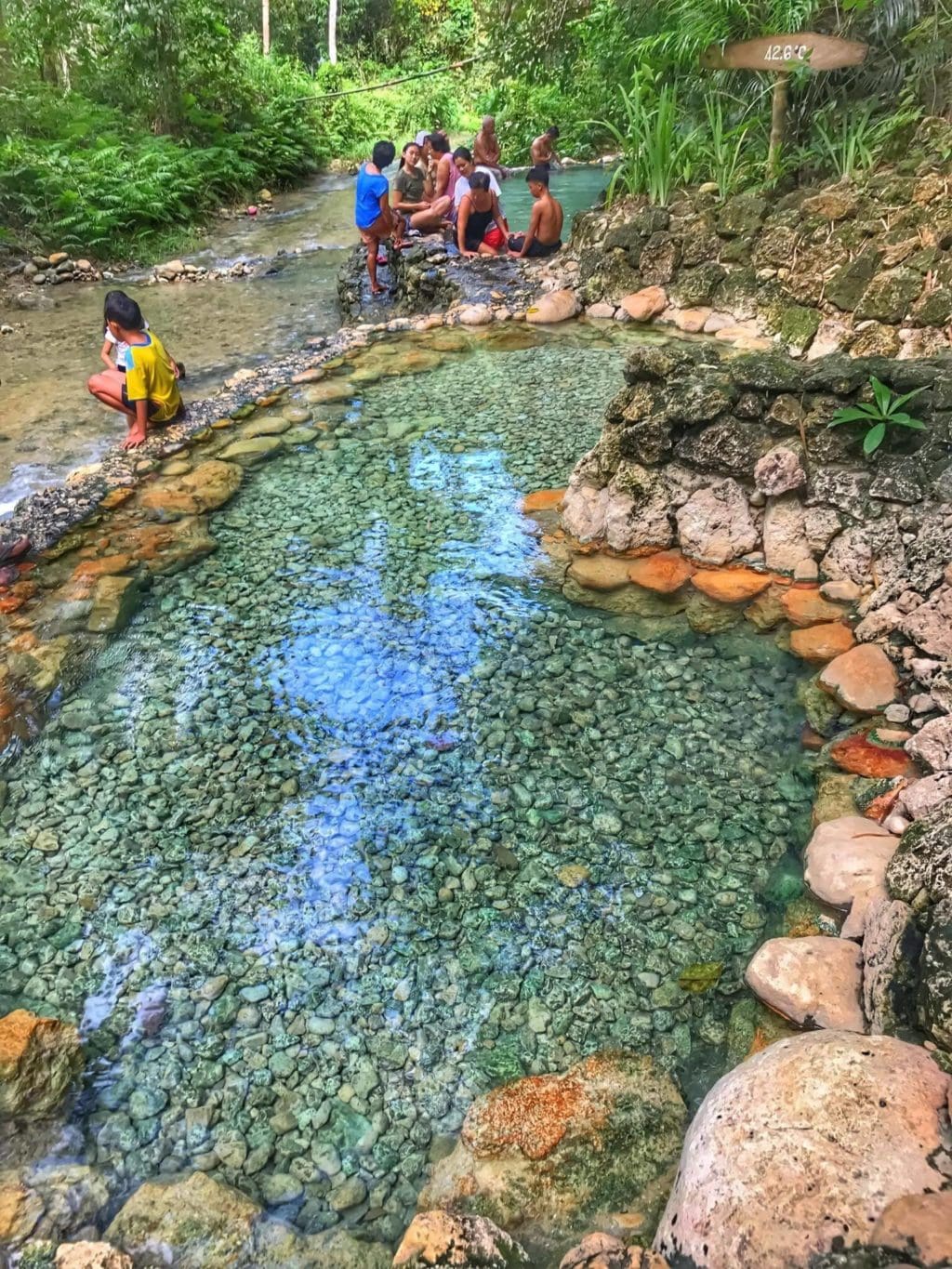 The Mainit Hot Spring is one of the natural wonders that the town of Malabuyoc can be proud of. It is composed of four different pools, each with a corresponding signage of the water temperature level. You can suit yourself and choose which pool you would like to dip into. The temperature of the hottest pool is a little over 42 degrees Celsius while the least warm has a temperature of nearly 36 degrees Celsius.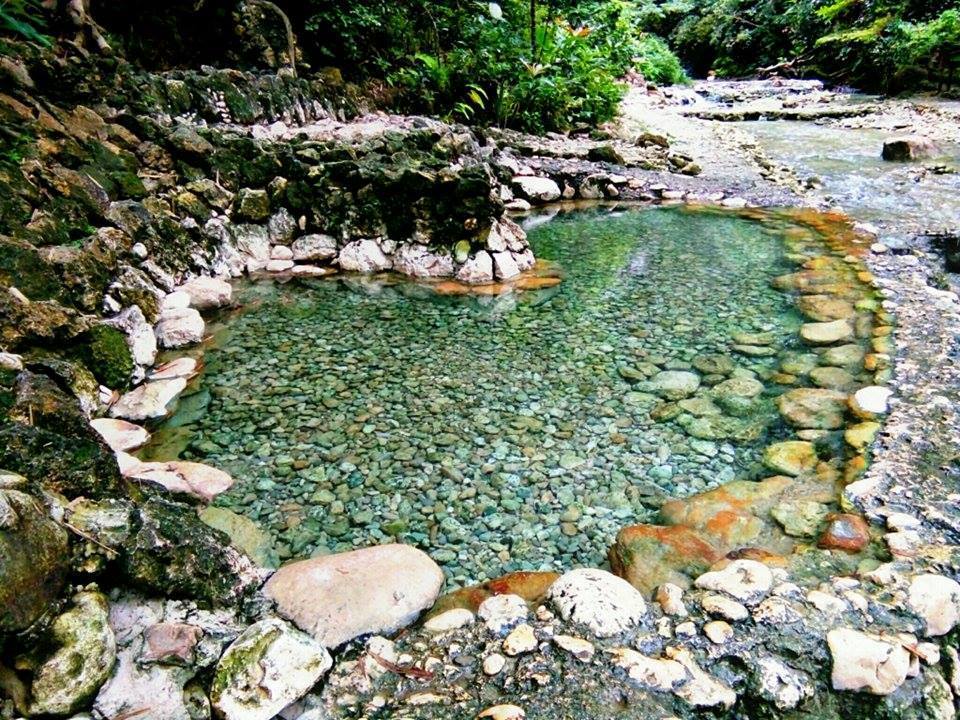 Entrance fee: P20 per head
How to get there?
Take a bus bound for Santander via Barili. Let the driver/bus conductor know that you're alighting in Malabuyoc Town. From there, take a tricycle or habal-habal up the hill to Mainit Hot Spring for around P50 fare.
4. Binaliw Spring
Location: Bagatayam Barangay Road, Sogod, southern Cebu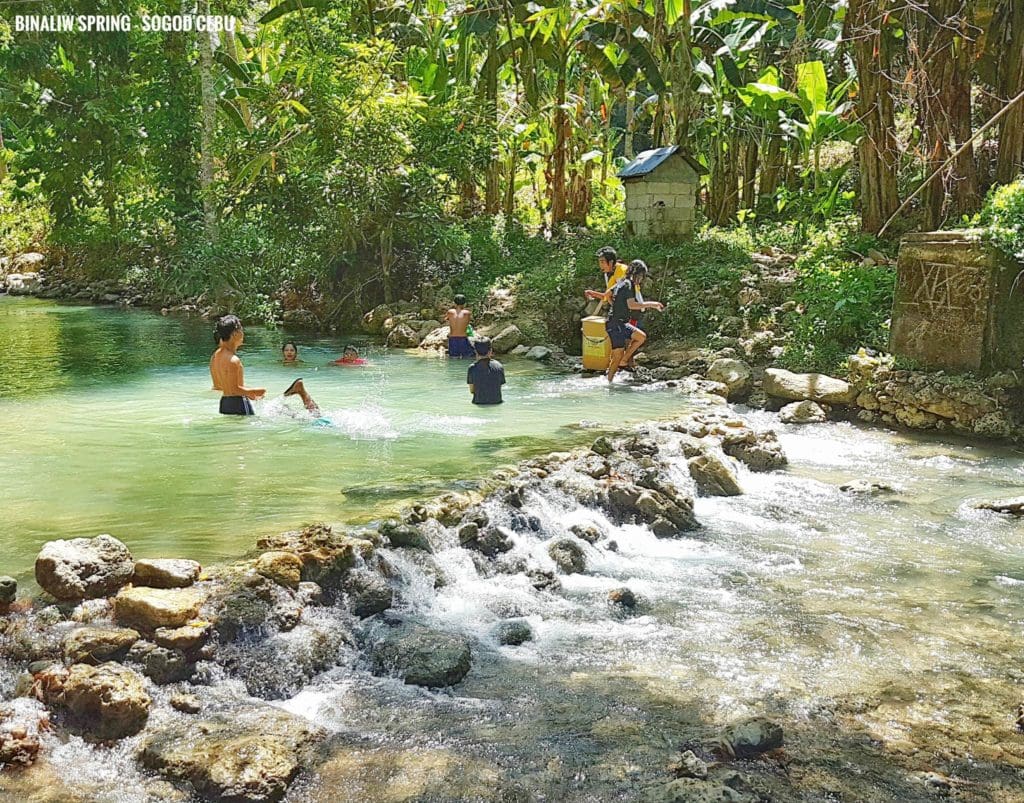 Binaliw spring has become one of the attractions in Sogod since rumors say that the water in the spring is said to have 'healing powers'. Though, it has never been proven true yet, the cold water that feeds the Bagatayam Falls is already enough reason for us not to miss this place when you're in Sogod, not to mention the fresh air and the relax and innocent rural life you'll experience.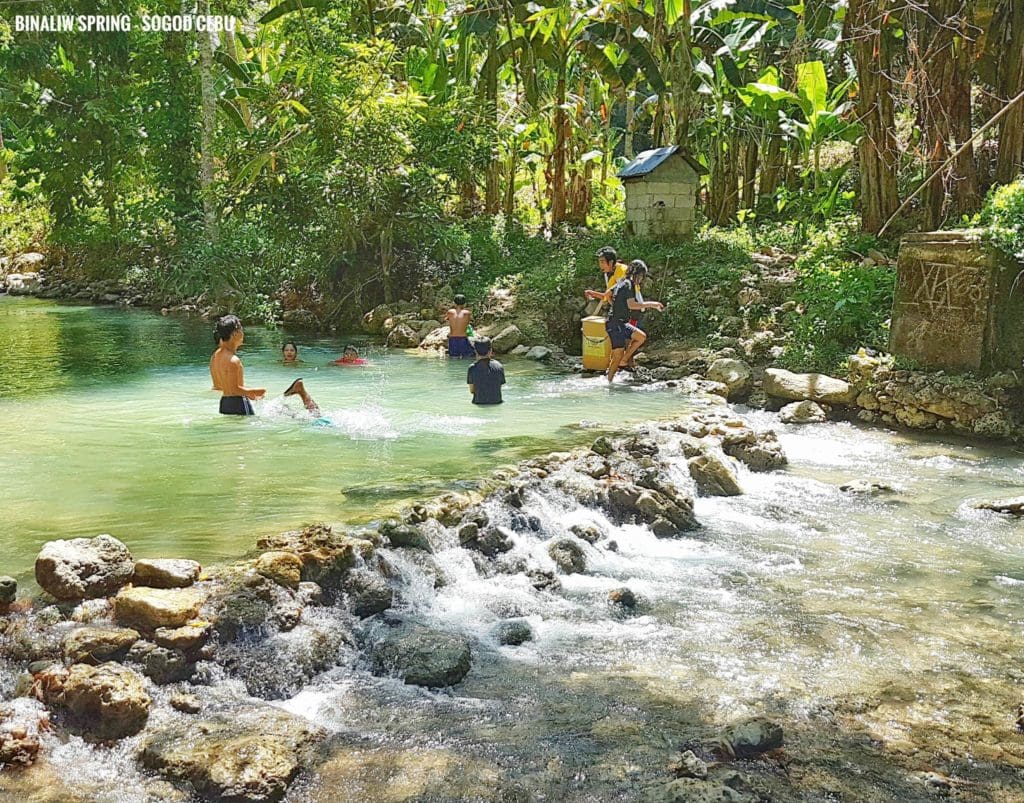 Entrance Fee: None
How to get there?
From Cebu North Bus Terminal, get on a bus bound for Sogod. Ask the driver to drop you off at Bagatayam Bridge. From the drop off point, you can already see the waterfalls. You easily manage to track the road going to the top of the waterfalls. From Bagatayam Falls, you can either ride a habal-habal going to the source of the water or take the 10 – 15 minute hike to Binaliw Spring.
5. Mabugnao/Mainit Hot Spring
Location: Barangay Guadalupe in Carcar, southern Cebu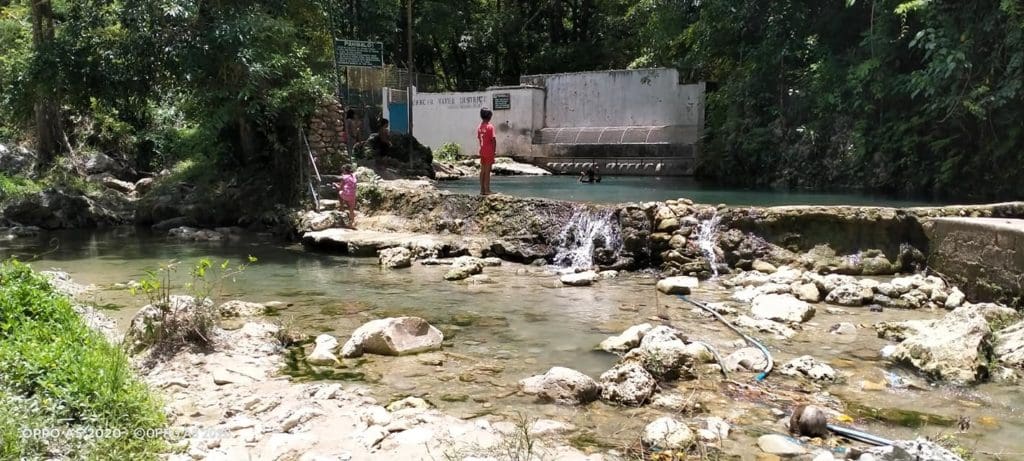 The Mabugnao Mainit Hot Spring and National Park is a protected park that shelters watershed mountain reserve situated in the Mantalongon mountain range. The water in Mabugnao Mainit Hot Spring comes from an underground spring that is used as one of the sources of water for Carcar City. What's good about visiting this spring is that, you don't just get to relax in the waters but also get the chance to marvel at statues of saints such as Sto. Niño, and trek to the trails leading to different caves in the area.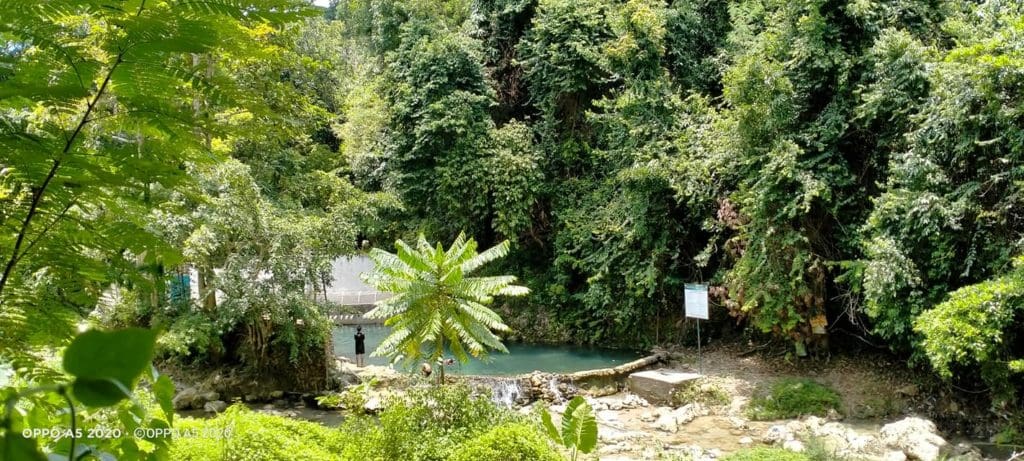 Fees: P10 (Adult), P5 (Student), P100 (Foreigner)
How to get there?
Take a bus from Cebu City South Terminal and head to Carcar City for a P50-P70 fare. Once you reach the city, you can hire a motorcycle to bring you to Mabugnao Mainit Hot Spring for P15-P30 fare.
6. Guiwanon Spring
Location: Brgy. Maslog, Tabogon, Northwestern Cebu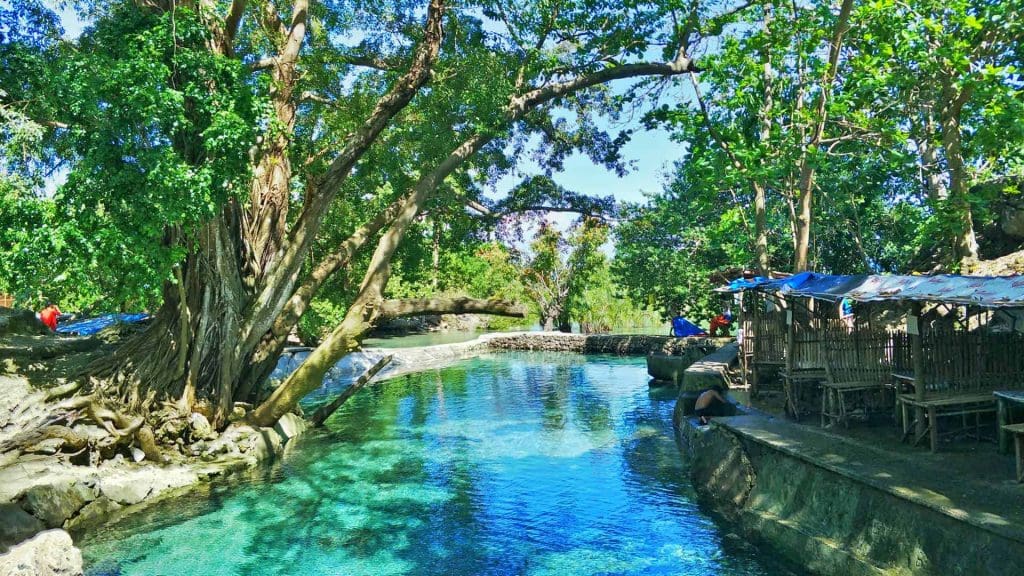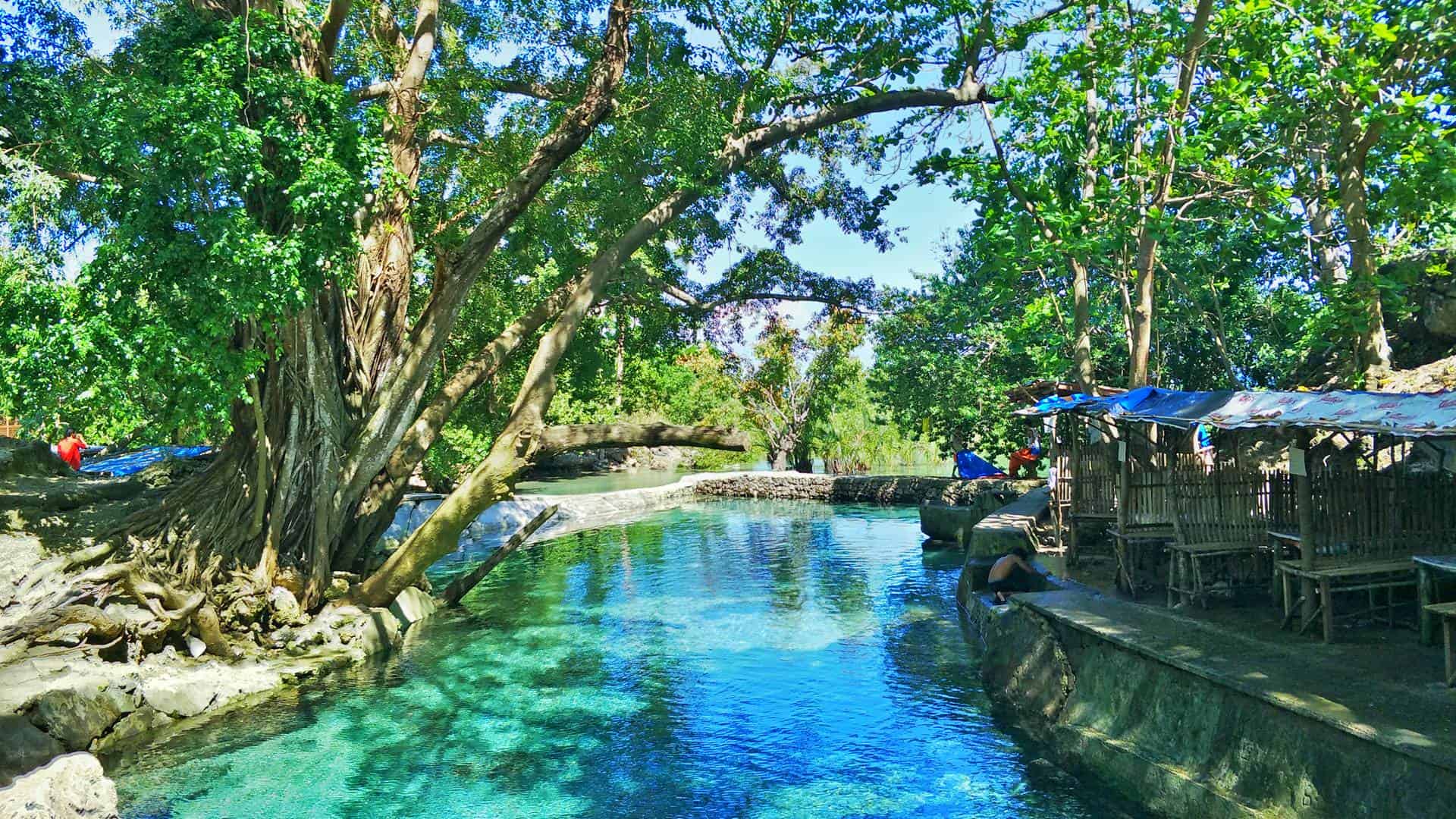 Guiwanon Spring is a very relaxing place in Tabogon. The water shifts color from green to bluish green. One noticeable feature in this place is the huge Balete tree that gives shades to the travelers from the heat of the sun. The spring pool is divided into two: the shallow and the deeper one (around 6 feet deep). The deeper one is near the balete tree.
Entrance Fee: P100 per adult; P50 per kid
Operating Hours: 6AM to 6PM, Saturdays & Sundays only (Open on weekends only
Contact Information: 09224087736
How to get there: You can take a bus bound to Tabogon via Borbon. Fare is P80-P90. Inform the driver to drop you off at Guiwanon. You can find the cold spring along the main road heading to Tabogon proper.
7. Gakub Spring
Location: Barangay Banhigan, Dalaguete, southern Cebu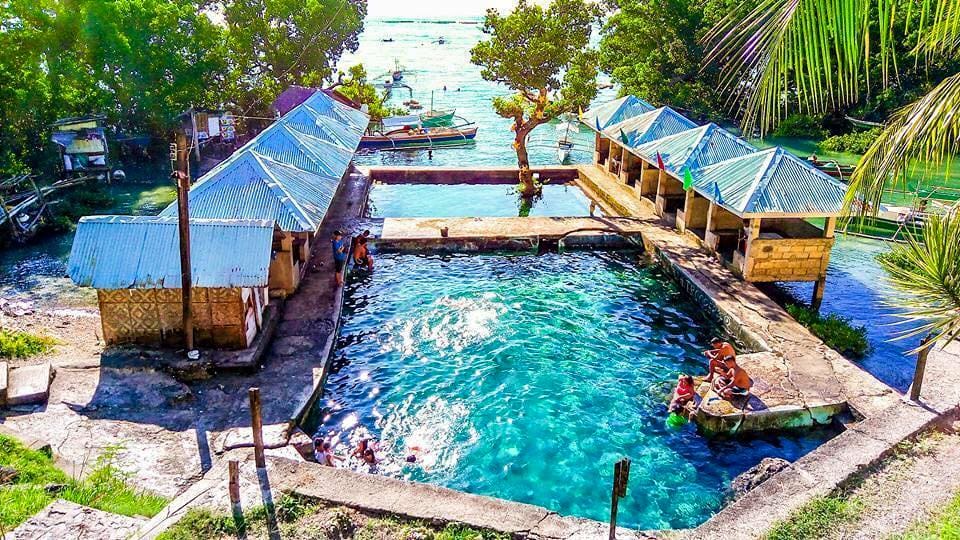 Dalaguete, aside from being the home of the famous Osmeña Peak, is also a home of natural springs. One of them is the Gakub Cold Spring. It is one of the top destinations of the people in Dalaguete during the weekends. The water is clear and the pool is situated within a mangrove area.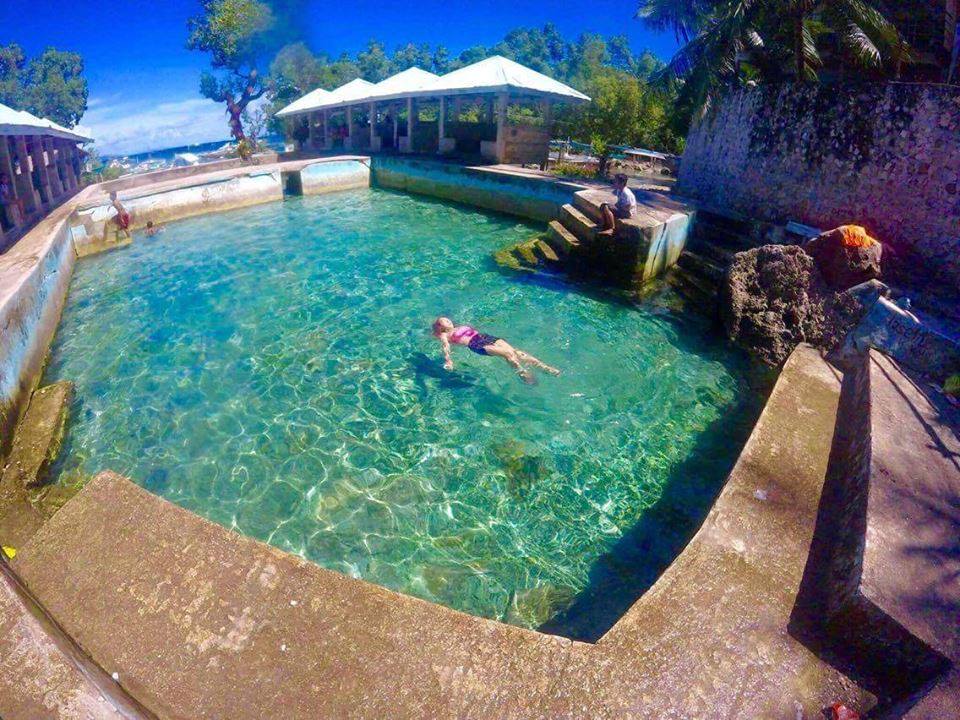 Entrance Fee: P10 per head
Cottage Rental: P100 per day
How to get there?
Take a bus in Cebu South Terminal heading to Dalaguete. Fare is P100-P140. Once you're in Dalaguete, ride a tricycle and ask the driver to take you to Gakub Spring.
8. Liki Cold Spring
Location: Brgy. Taloot, Argao, southern Cebu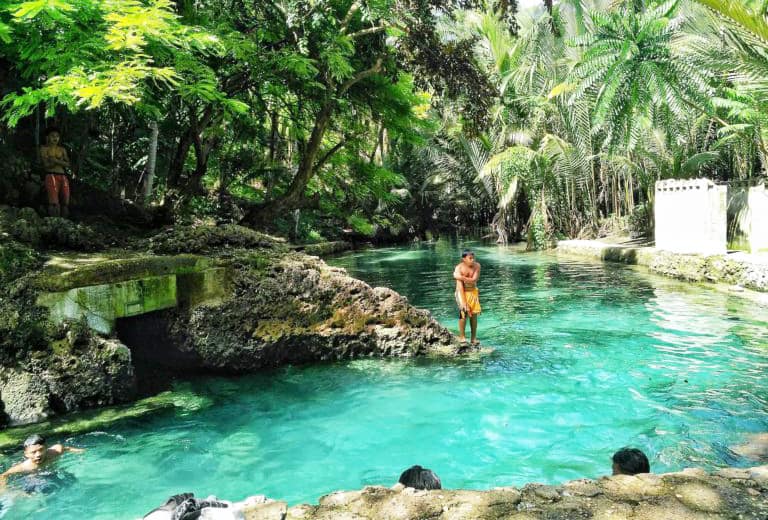 Liki Cold Spring is considered as one of the oldest cold springs in Cebu. In fact, it is declared as one of the tourist destinations in the Municipality of Argao. The spring is called Liki mainly because the water comes from a crack in the rock, where the word "liki" roughly translates to "crack" in English.
Entrance Fee: None
Corkage: None, but STRICTLY Clean As You Go
How to get there?
BY BUS: From the South Bus Terminal, ride a bus going to Argao. Disembark at the town proper. Bus fare is around ₱100 per head (one-way). From there, ride a habal-habal or a tricycle going to Brgy. Taloot where the Liki Spring is. Fare is ₱40 per head (one-way).
BY CAR: Navigate via Waze or Google Maps and search for "Liki Argao". Park at the Brgy. Taloot gym, the nearest registered place in the spring and upon arrival. You can ask around to the locals for further directions.
9. Molobolo Cold Spring
Location: Apalan, Tuburan, northwestern Cebu — 2 hours away from Cebu City.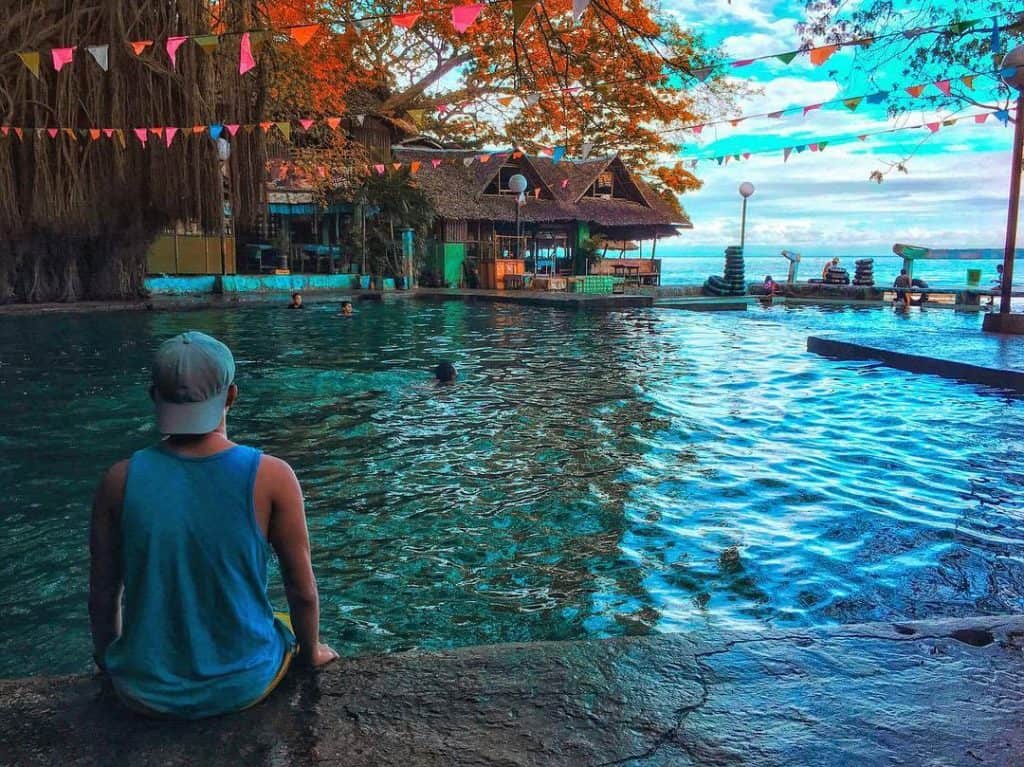 Molobolo Cold Spring can take your stress away as it offers cold spring water that is directly pooled into pools. There are then pipes underneath these two swimming pools that go to the sea to keep the water flowing out, maintaining fresh and clean waters inside the pools. There's also an open karaoke machine where you can sing your hearts out. They have souvenir shops in the area, too.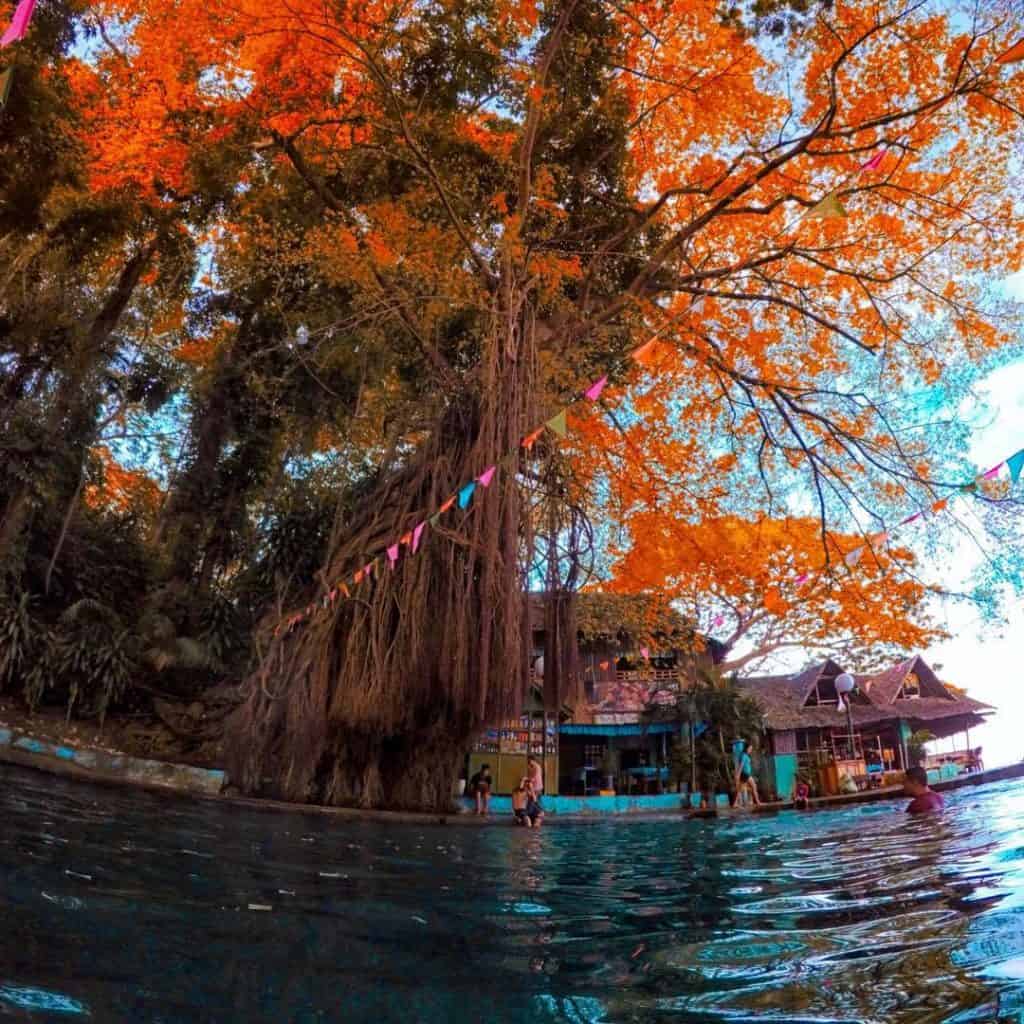 Entrance Fee: P10 for adults, P5 for kids
Cottage Rates: P150 (small, day use), P300 (big, day use)
How to get there:
There are three routes to get there – via Toledo, via Tabulean, and via Transcentral Highway (via Busay/Balamban). The last is the recommended route. Take a V-hire from the Ayala terminal going to Tuburan. Fare is P140/head (one-way). Then ride a tricycle from the Tuburan town proper to Molobolo Cold Spring for P10/head.
10. Cambuhawe Spring
Location: Cambuhawe Spring Swimming Pool, Balamban, northwestern Cebu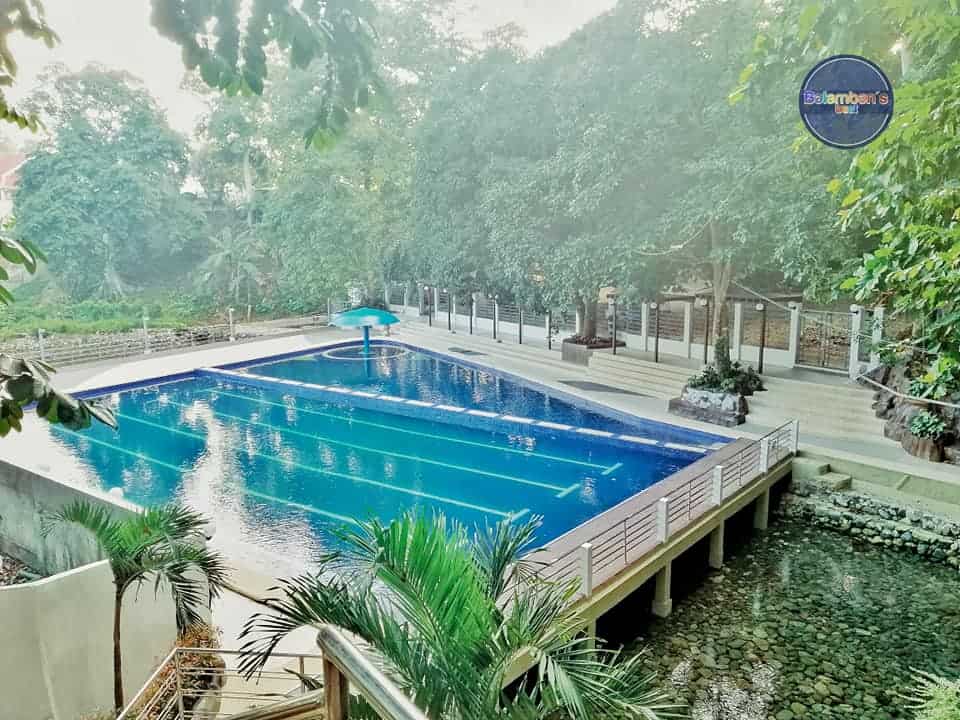 Cambuhawe Spring boasts an Olympic-size swimming pool filled with cold and clean waters straight from the mountain spring. You can dive all day and relax all you want. It is just one of the places where locals and travelers visit to unwind over the weekends.
ENTRANCE FEE:
DAY USE: 8AM to 5PM daily
NIGHT USE: 5PM to 10PM daily
MONDAY, THURSDAY, FRIDAY

Children below 7 years old and Senior Citizen: FREE
Children below 12 years old: ₱10 per head
Adult: ₱30 per head

SATURDAY & SUNDAY

Children below 7 years old and Senior Citizen: ₱10 per head
Children below 12 years old: ₱20 per head
Adult: ₱50 per head

CLOSED on Tuesdays and Wednesdays
Contact Information: (032) 254-2172 / (032) 254-8220 local 260
How To Get There?
Ride on a V-hire from Ayala Center Terminal heading to Balamban via the Transcentral Highway Route. This will cost you P120 fare. Alight at Gaisano Balamban. You can then take a tricycle to reach Cambuhawe Spring. You can also go to the spring using your private vehicles. Just search for "Cambuhawe Spring" in Balamban via Waze or Google Maps. Parking spaces are available.