"We are moving from a chess game – a mere intellectual strategy – to a war strategy: attack and contention."- Alex Pina, series creator
Money Heist has taken the world by storm with its addictive fast-paced storyline and unexpected plot twists that follow the story of a group of people with special skills that attempt to carry the perfect robbery in Spain.
Led by an intelligent and mysterious man named "Professor", its final season is said to be the most epic, extreme and savage with the professor being put on the ropes.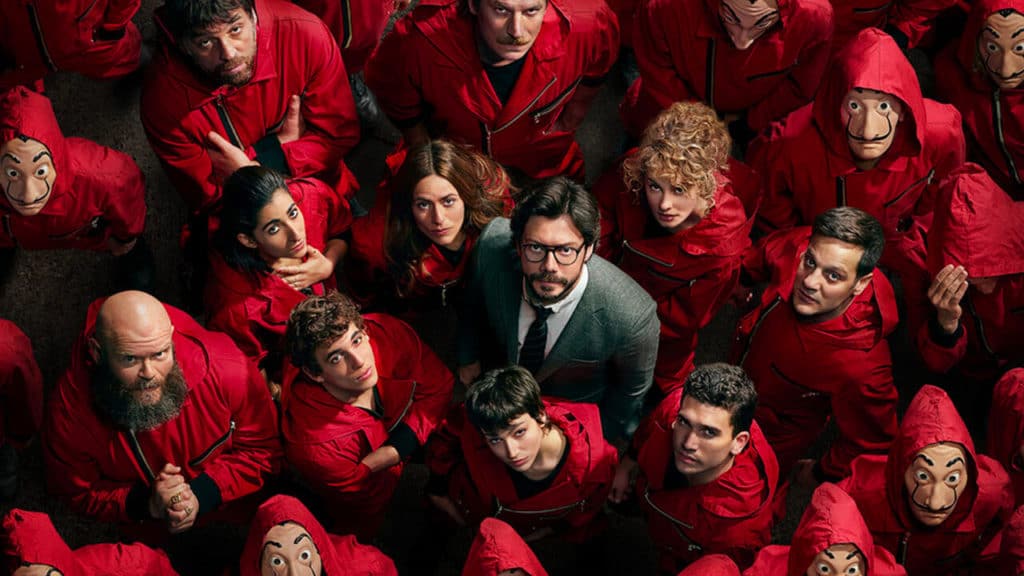 Production for the final season reportedly began last August 3.
"Adrenaline is within Money Heist's DNA. Every thirty seconds things take place and disrupt the characters, a turn of the screw to the action. The adrenaline mixed with feelings arising from absolutely complex, magnetic, unforeseeable characters will continue until the end of the heist to the Bank of Spain. However, the gang will now be pushed into irreversible situations, into a wild war: it is the most epic part of all the parts we've shot."

– Alex Pina, Money Heist series creator
New faces will also appear on the series with Sense 8's Miguel Ángel Silvestre and Patrick Criado joining the squad. Money Heist's complete cast are Álvaro Morte (El Professor),  Úrsula Coberó (Tokyo), Itziar Ituño (Lisbon), Jaime Lorenzo (Denver), Darko Perić (Helsinki), Miguel Herrán (Rio), Esther Acebo (Stockholm), Hovik Keuchkerian (Bogotá), Luka Peros (Marseille), and Belén Cuesta (Manila).
Money Heist has been a strong performer for Netflix. The fourth season, which was released on April 3 this year, garnered 65 million views worldwide in its first four weeks — more than breakout docuseries Tiger King.