As the country's richest province with a fast-growing economy, Cebu continues to pave the way for development in the whole island. However, Cebu's worsening traffic remains to be one of its biggest problems to date.
Good news! One of the highly anticipated road projects will finally come to realize. Approximately 73.75-km long, the Metro Cebu Expressway (Cebu Circumferential Road) is said to meet Metro Cebu's existing and future traffic demand. It is expected to be completed by 2022.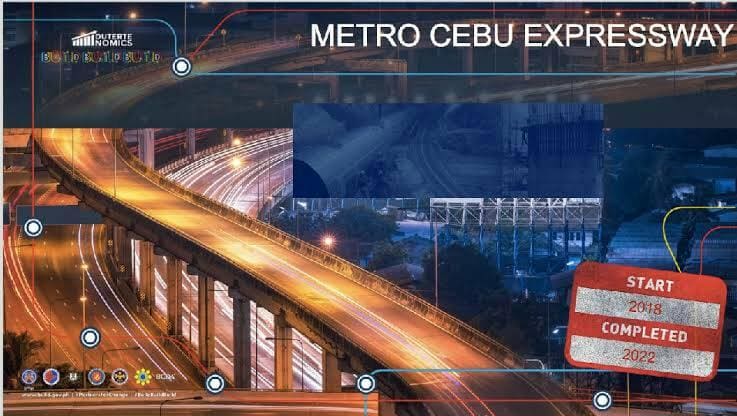 The project, which will cost PhP 28.1 Billion (including Road Right-of-Way), will serve as another north-south backbone highway providing a seamless traffic flow from Naga City up to Danao City traversing along the slopes of the mountain range of Cebu Province and is expected to significantly address the traffic congestion within Metro Cebu especially its urban core and Central Business Districts.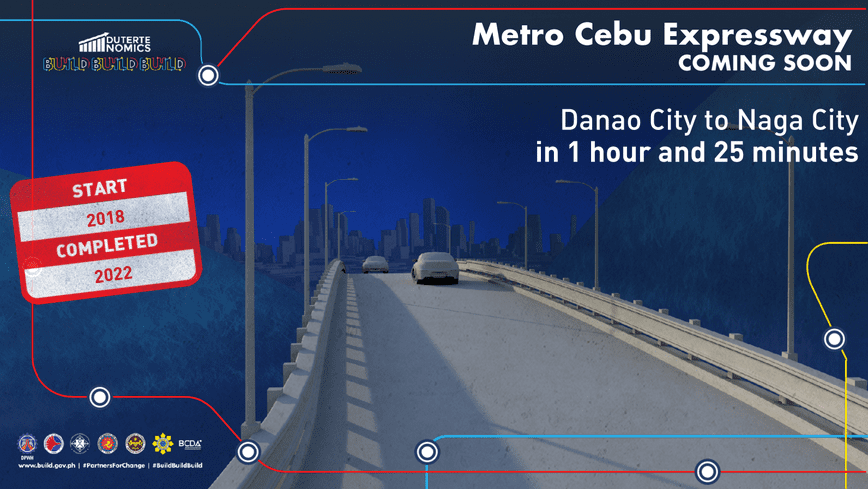 Identified as priority project of President Duterte's "Build, Build, Build!" project, the proposed Cebu Circumferential Road, based on the FS report of DPWH Region VII consultant, is a South to North Bypass Road along the hills of Metro Cebu and is divided into three (3) segments.
The stationing and the corresponding lengths of each station is shown below:
| | | |
| --- | --- | --- |
| Segment | Stationing | Length (km) |
| 1 | Minglanilla/Talisay Bdry-Cebu City-Mandaue/Consolacion Bdry | 26.800 |
| 2 | Mandaue-Consolacion Bdry to Danao City | 29.799 |
| 3 | Naga City-Minglanila/Talisay Bdry | 17.150 |
| | TOTAL | 73.749 |
Project Objectives:
Improve and enhance Metro Cebu's seamless east-west, south-north urban inter-modal transport, economic and tourism corridors to meet future transport demand;
Link Metro Cebu's central, coastal, southern and northern urban districts and economic development with a new upland high standard, high capacity bypass;
Facilitate the movement of people and commerce from the Central Business Districts [CBDs], economic/export and tourism zones along Metro Cebu's 72-km RIA from south Naga City to north Danao City;
Contribute in redirecting future urban land-use, demographic and economic expansion by providing transport mobility across urban districts
Project Cost:
PhP 28.1 Billion (including Road Right-of-Way)
Project Status:
For concurrence/ approval of the Approved Budget for the Contract (ABC) and preparation of Tender Documents.
ABC and Tender Documents, including Terms of Reference (TOR), are being prepared for submission to Bureau of Design (BOD).
Ongoing implementation of Segment 3
Project Alignment:
Project Update
Official renders and actual photos from DPWH-7 as of September 2020.