The future of urban lifestyle in Cebu is clear: world-class living spaces, smart and luxurious workplaces, green architectures, and the domination of mixed-use properties.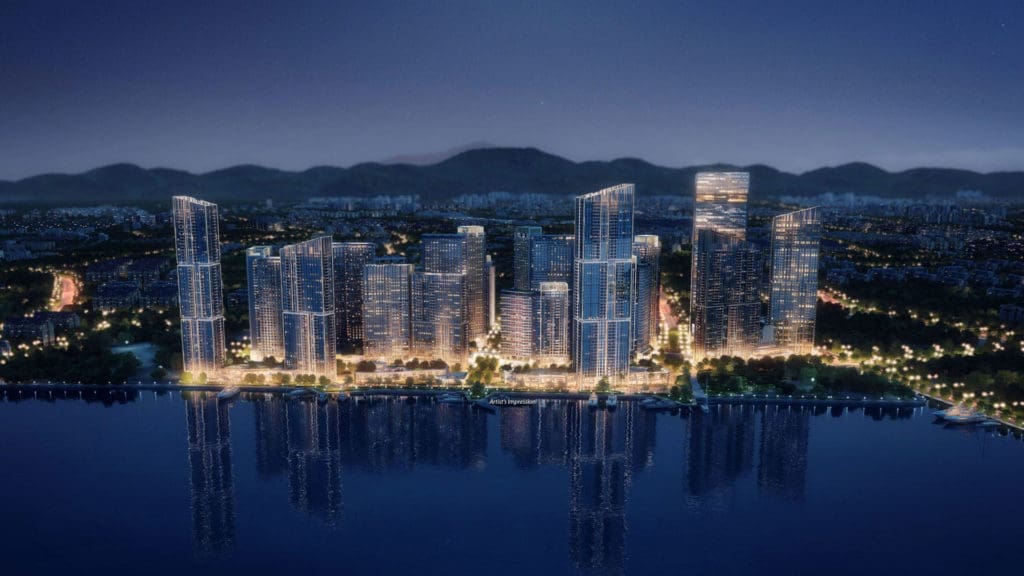 Mandani Bay Project is pulling us closer to this reality and is raising the standards of real estate development higher than ever.
Mandani Bay is a P130B waterfront expansion along Mactan channel in Mandaue City and stretches a gross land area of 20 hectares. It is designed to transform Cebu into a worldly acclaimed lifestyle destination and to serve as a focal landmark in the area.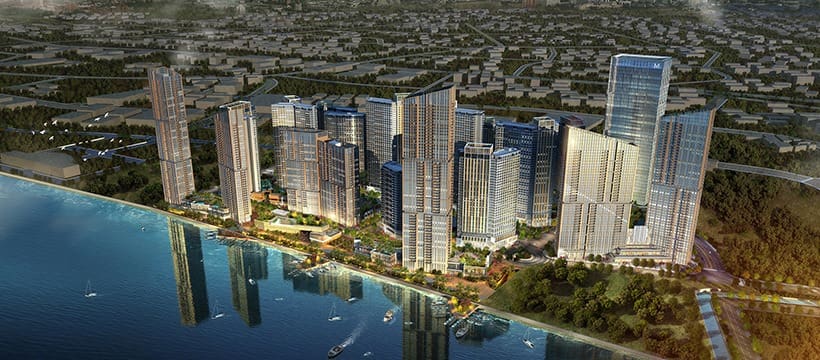 This master-planned property will have 21 towers that will include residential condominiums, office towers, retail areas, a hotel and condotel, and expansive lifestyle spaces.
The project is subdivided into 8 blocks/phases and is expected to add 10,000 units to Cebu's condominium inventory upon completion in 10 years from the initial 12 to 15-year timeline. Its first phase was launched May 2016.
PHASE 1 (MANDANI BAY SUITES)
Mandani Bay Suites comprises the first phase of the project. This two-tower phase houses approximately 1,200 condominium units with special units including loft units, garden duplexes, townhouses and penthouses. The amenities for the sole use of residents are laid out on top of the retail podiums and are flanked by the residential towers. Units were already sold out.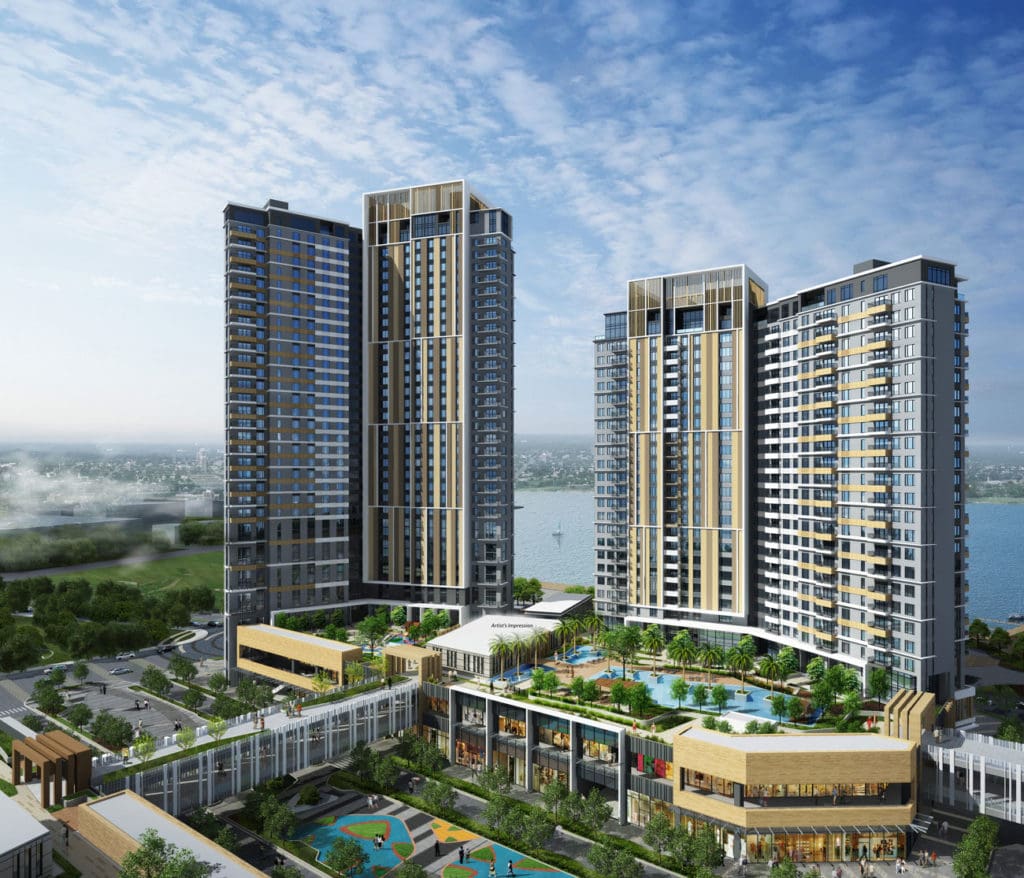 Typical unit layouts:
3-Bedroom
2-Bedroom
1-Bedroom
Studio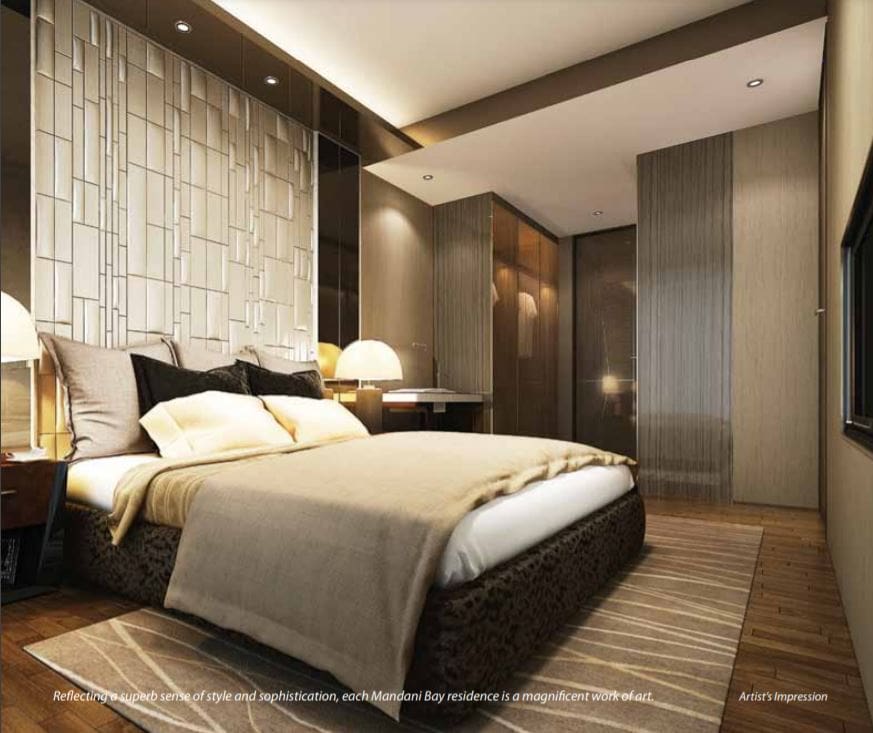 Mandani Bay Suites was recently awarded a four-star accreditation under the Building for Ecologically Responsive Design Excellence (BERDE) system implemented by the non-stock, non-profit Philippine Green Building Council (PHILGBC).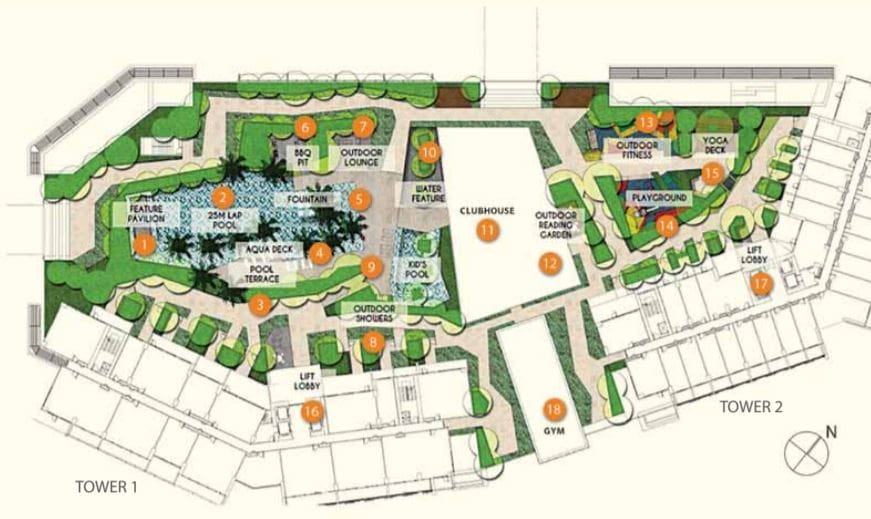 PHASE 2 (MANDANI BAY QUAY)
Mandani Bay Quay is the second phase of the Mandani Bay project. This P12-billion phase is a four-tower development comprising of three residential towers and one office building. The first tower of Phase 2 will be completed by early 2022 while the second tower will follow later that year. The completion of Phase 2's office tower and third residential tower is eyed by early and later 2023, respectively.
At the heart of the Mandani Bay Quay enclave is the Active Zone. It will feature a 50-meter lap pool, cabanas, a clubhouse, a multi-purpose court, a sports hall, adventure playground and an outdoor fitness facility.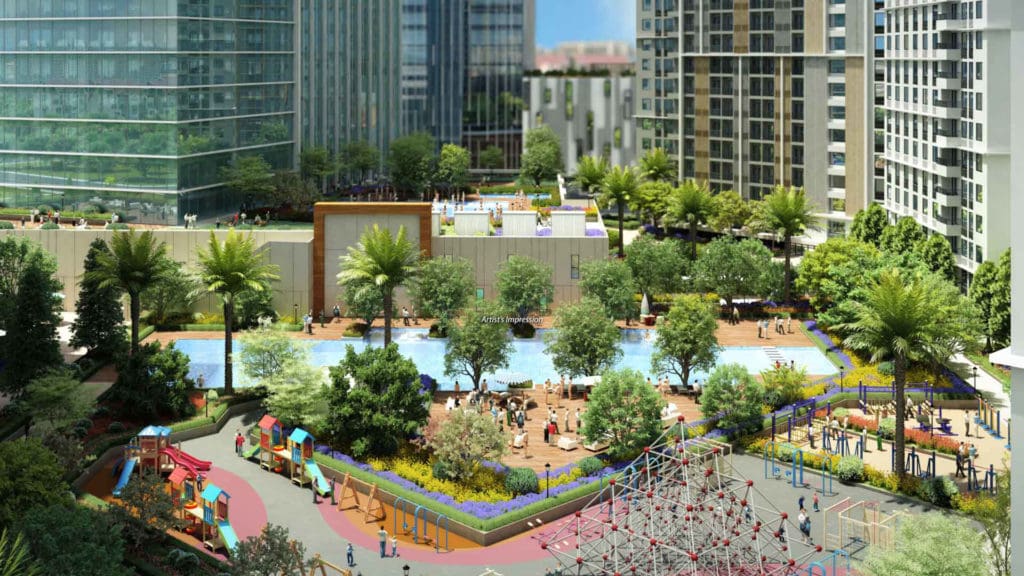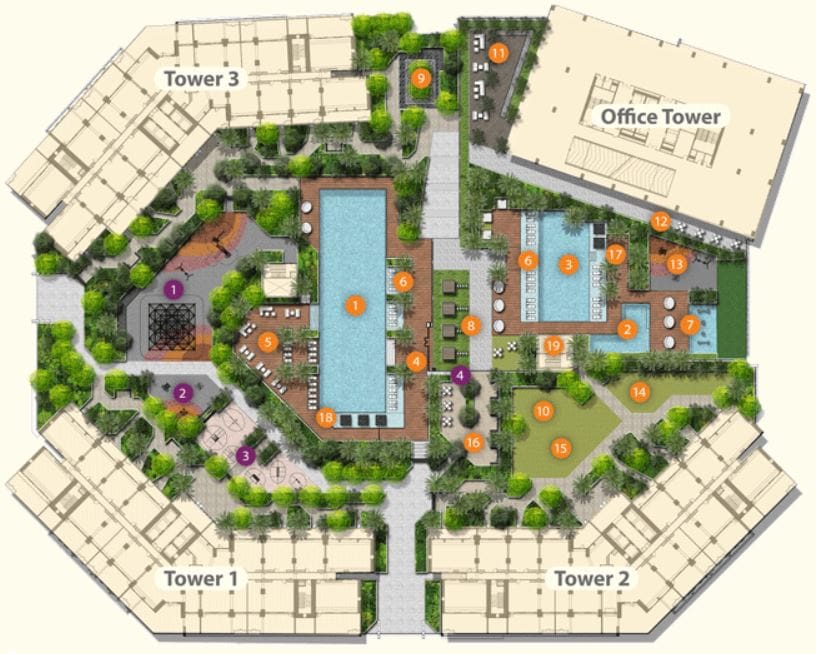 GENERAL IMPRESSIVE FEATURES
The entire Mandani Bay project holds impressive features made out of the concepts of modern architecture and future-ready engineering. Its large-scale communal areas focused on leisure and recreation sets Mandani Bay unique from other township developments. Check them out.
Green Promenade
Green Promenade is one of Mandani Bay's most standout features. It's a 300-meter-long green park in the middle of the development. It is designed to encourage active living and to seamlessly combine nature with modern life.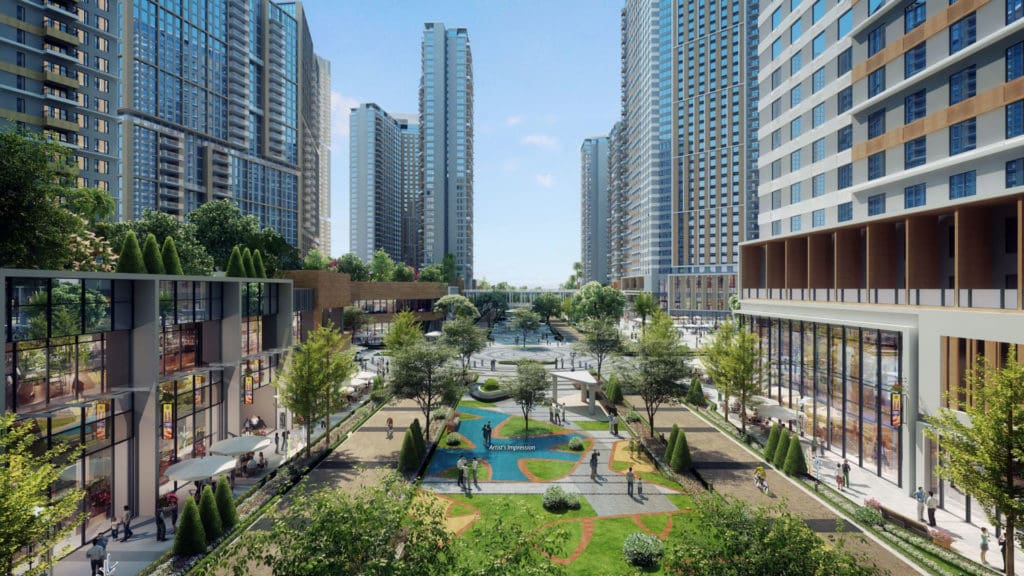 The Main Boulevard
The Main Boulevard allows for an encircling view of the seaside and the cityscape beyond. It is 30-meter walkway to Mandani Bay Suites and runs alongside the gorgeous waterfront.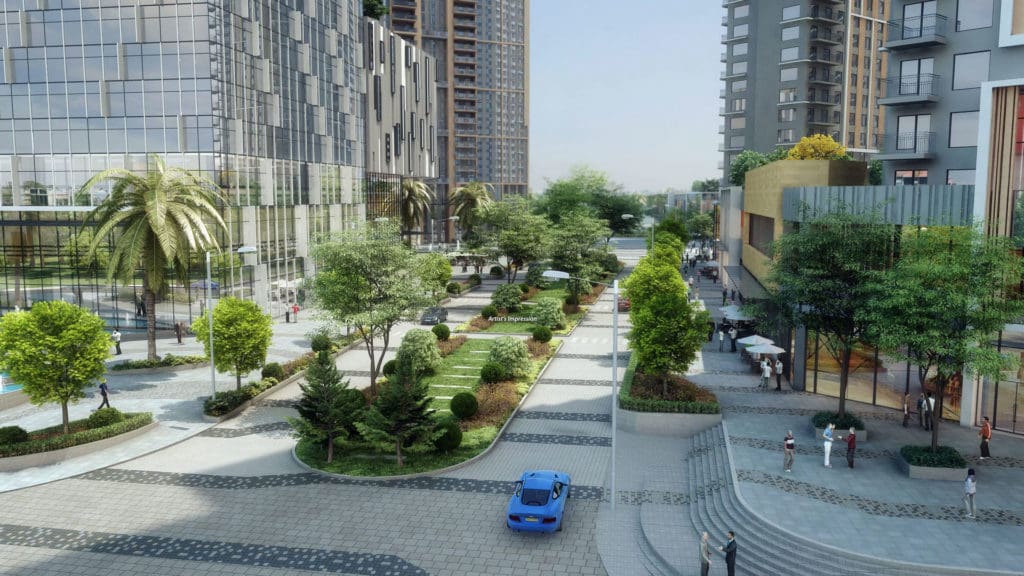 Waterfront and Boardwalk
The 500-meter Waterfront & Boardwalk is the highlight and foreground of Mandani Bay, giving people a sweeping scenic view of the Mactan Channel. The Boardwalk, slated for completion by the second quarter of 2021, will be host to cultural spaces, retail outlets, and restaurants. It also serves as an ideal setting for an afternoon stroll or an energizing morning run.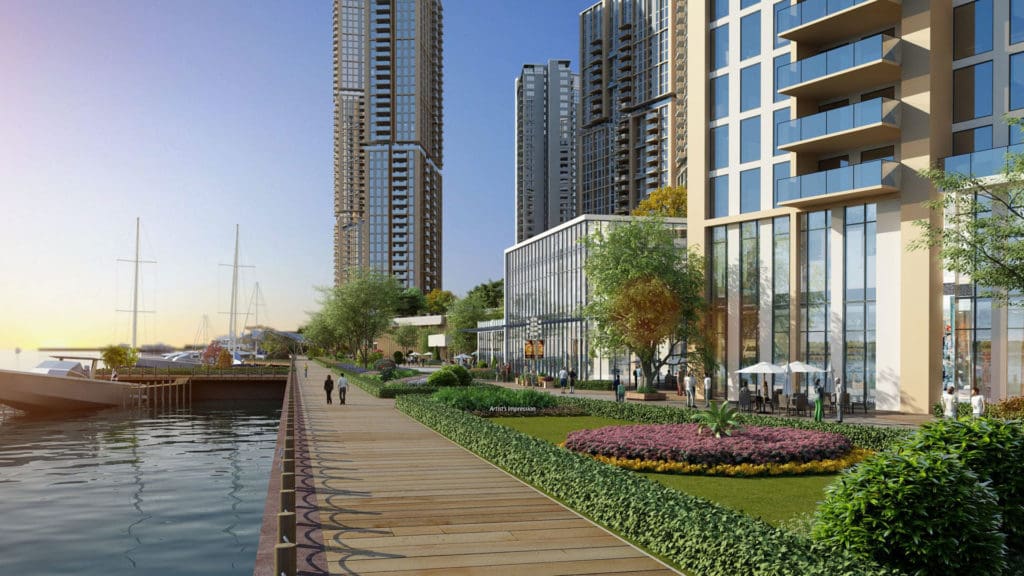 Footbridges and Retail Spaces
Spaces for shopping, arts, entertainment and dining is guaranteed at Mandani Bay, paving a way for an exceptional way of life within the community. To enhance mobility and connectivity, there are footbridges set up to connect podiums to each other. Pedestrians have dedicated walkways, separated from roads for automobiles. An interconnected basement makes for convenient access to parking.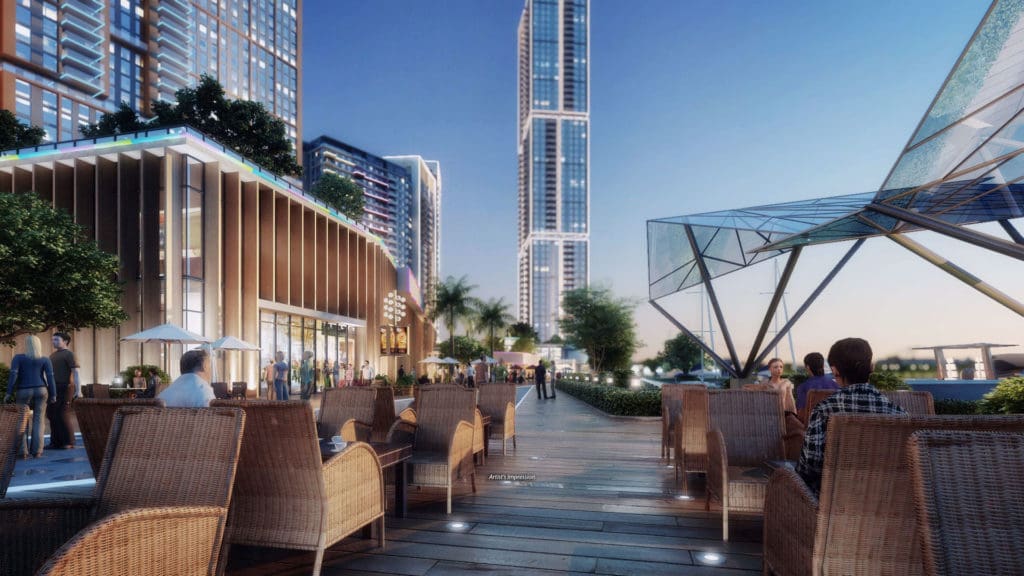 UPDATES
Gilbert Ang, project director at HTLand, the property developer behind Mandani Bay, said that despite challenges in construction due to disruption brought by the health crisis, HTLand remains upbeat that it can deliver on its promise of welcoming its first few residents with the turnover of Mandani Bay Suites units starting early 2021.
Also, construction of Mandani Bay Quay is in full swing along with other key support facilities, making Mandani Bay a complete lifestyle destination.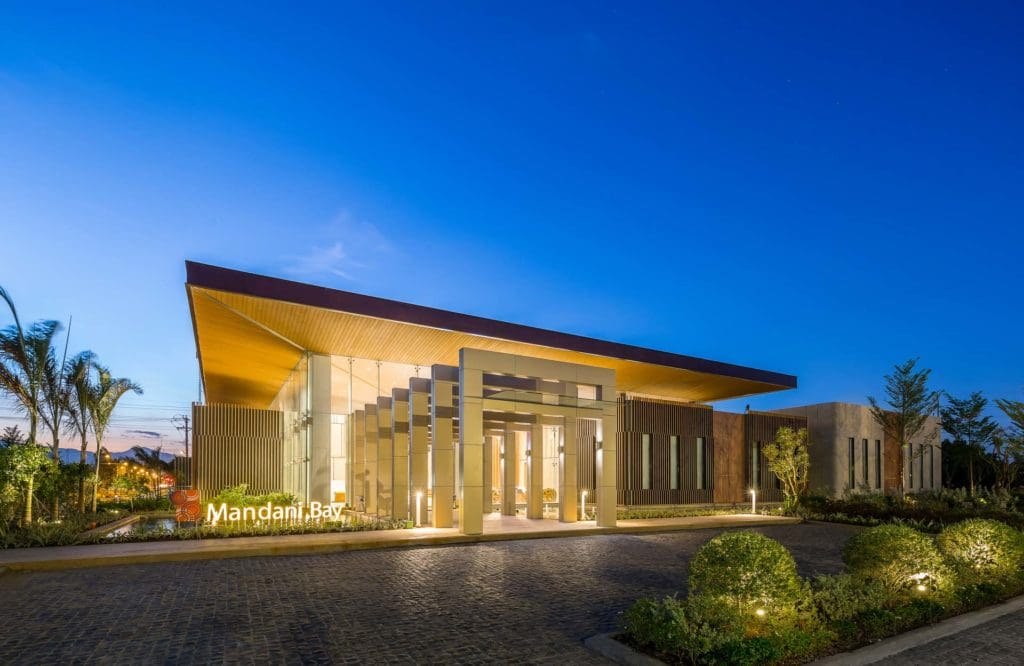 Its Show Gallery and corporate offices have reopened. Mandani Bay also included immersive tools and reference materials such as virtual tours, online presentations and reservations, and enhanced website content in its effort to seamlessly do business even during crisis. It has implemented sanitation procedures that strictly adhere to guidelines set by the Department of Health.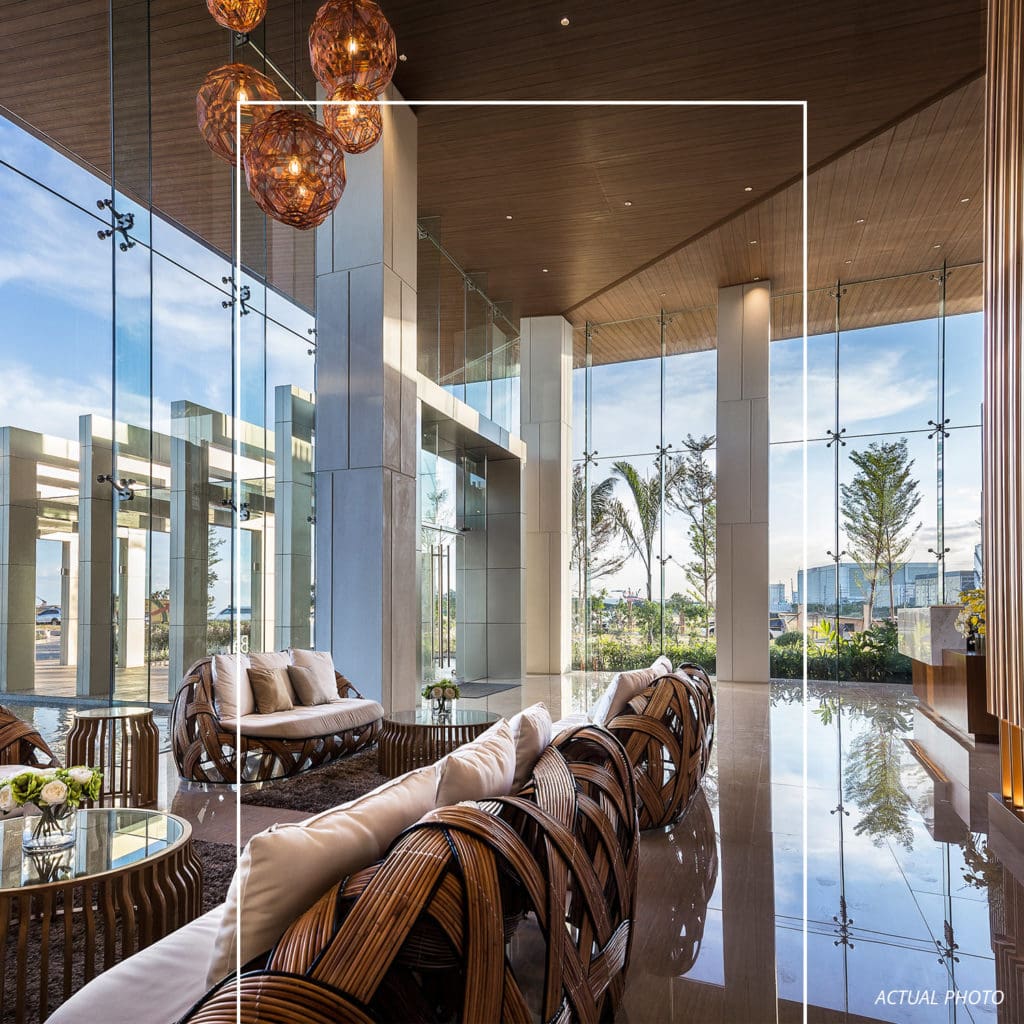 Cebu is now one of the top destinations for urban living and as years pass by, it continues to evolve into a more dynamic, advanced, sustainable, and environmentally friendly hub for real estate development. Mandani Bay is giving us glimpse of how great Cebu will fare in the future.
OTHER INFORMATION:
HOW TO GET THERE?
Exact location: F.E. Zuellig Avenue, Mandaue City, Cebu (near Bai Hotel)
BY COMMUTE: You can book a Grab/taxi ride and let the driver know you're heading to Mandani Bay in Zuellig Avenue, Mandaue City.
BY CAR: Navigate with Waze or Google Maps and set your destination to "Mandani Bay" in Mandaue City. Parking space is available.