Tourists and environmentalists alike will surely love Cebu. Not only does the province offer world-class beaches and waterfalls, but lush green natural and man-made forests as well. Serving as our planet's lungs, these forests need to be protected and conserved.
Listed below are some of the forests located within Cebu province:
1. Minglanilla's Man-Made Forest
Considered by DENR as the oldest reforestation project, this 100-year old man-made forest serves as one of Minglanilla's top tourist attractions.
Also known as the Osmeña Reforestation Project, the Minglanilla Man-made Forest in Campo 7 also serves as a center for the conservation and management of forest ecotourism and production.
This 2,710-hectare forest is filled with mahogany, kamagong, teak, pine, and tindalo trees making a canopy over the roads leading from Manipis to Toledo Landing. Other nearby sites you can explore are the 7 white caves of Minglanilla which is located nearby.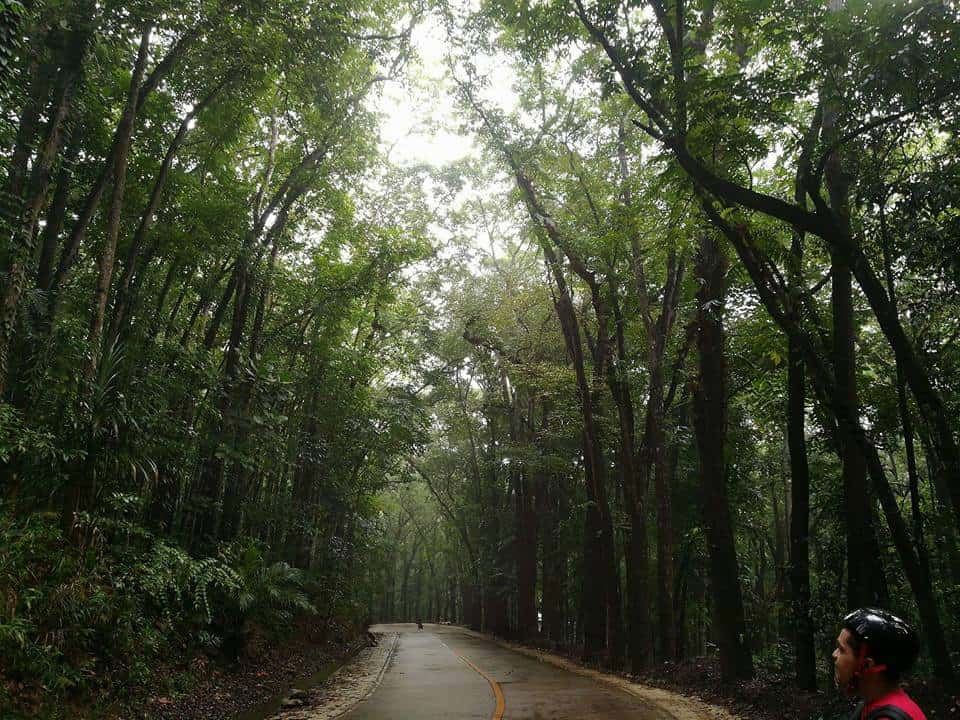 Entrance fee: None
How to get there?
Exact location: Campo 7, Minglanilla, Southern Cebu — approx. 1 hour away from the city.
There are two (2) routes or options to take:
OPTION 1:
If you're commuting, from the highway or CIT University or Punta Princesa, take any jeepney or multicab going to Tabunok/Minglanilla/Naga. Ask the driver or conductor first if it will pass by Tabunok. Disembark at Tabunok overpass. P8-15 fare.
From there, walk a little under the overpass near Rose Pharmacy until you see a lot of tricycles and motorbikes / habal-habal. Inform the driver you're going to Camp 7 Man-made Forest. Fare is P40-50 per person (one-way). Travel time (habal-habal) is approx. 30 minutes.
OPTION 2:
From the South Bus Terminal, ride any bus going to Toledo — fare is ₱40-50 per person. Ask the konduktor to stop over at "Eskina Landing" with the landmarks of Don Andres Soriano National High School. You will automatically see a lot of motorcycle riders/drivers. Ask to the habal-habal drivers to take you to Camp 7 Clonal Nursery Building — fare is ₱30 per person.

If you're bringing your own vehicle, simply navigate with Waze or Google Maps and search for "Camp 7 Minglanilla".
2. Medellin's Bamboo Forest
The town of Medellin is considered as the "sugar bowl" of Cebu. The town has been relying on farming as a source of revenue for years but they have also started to recognize their potential as an economic and industrial zone.
This town is famous for its Funtastic Island in Gibitngil, a fun and adventure-filled getaway experience. But little do people know that Medellin has its own man-made bamboo forest in Brgy. Luy-a that's worth a visit. Entrance fee is only 10 Pesos!
How to get there?
Exact location: Brgy. Luy-a, Medellin, Northern Cebu — 3-4 hours away from Cebu City.
BY BUS: From the North Bus Terminal, ride any bus or v-hire going to Kawit, Medellin. Bus fare is ₱180 per person, v-hire is ₱170 per person. Land travel is 3-4 hours. Drop off at Medellin town proper. From there, ride a tricycle going to the bamboo forest (only 5 minutes away).
BY CAR: If you opt to bring your car, just navigate with Waze and pin your location to "Bogo-Medellin Milling" in Medellin. From there, ask around that you're heading to the bamboo forest.
3. Barangay Tuyom, Carcar City
A man-made forest can also be seen in Carcar City. This forest leads to the famous swimming site of Sitio Bantayan. The road is frequented by vehicles going to Bantayan and provides joggers and passersby with a canopied road perfect for some IG-worthy photos.
Entrance fee: None
How to get there?
Exact location: Sitio Bantayan, Barangay Tuyom, Carcar City, Southern Cebu (2 hours away from Cebu City)
By bus: Ride a bus bound for Carcar City at the South Bus Terminal. Fare is around P50. Get off at Carcar's City Hall. From there, you can ride a habal-habal going to Sitio Bantayan, Barangay Tuyom (15-20 minute-drive).