There is more to expect in Asturias now than their cold springs and beach houses.
Level up your swimming experience with the new tourist destination in the Southern part of Cebu, Asturias. If you're someone who wants to try swimming without having to touch the sand, this is a perfect getaway for you.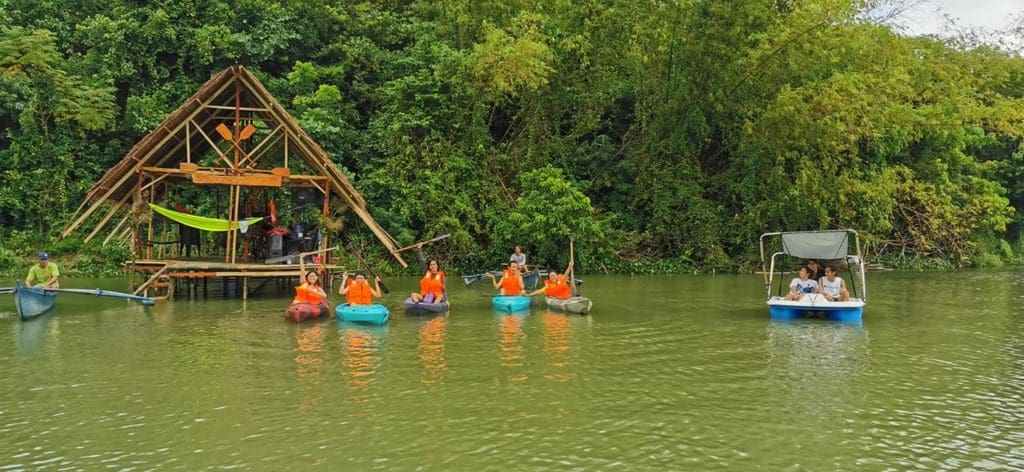 A nice road-trip to Asturias is surely a good idea, but would it be nicer if we also take it up a notch by visiting this newest attraction? To someone who loves being afloat, or swimming, for the very least, you surely would love to be right in the middle of the sea.
Mahogany Floating Cottages is Asturias' newest attraction. Apart from jumping off the floating cottage, you can also do a lot of other activities. From Kayaking to Fishing, even trekking, you surely can never go wrong.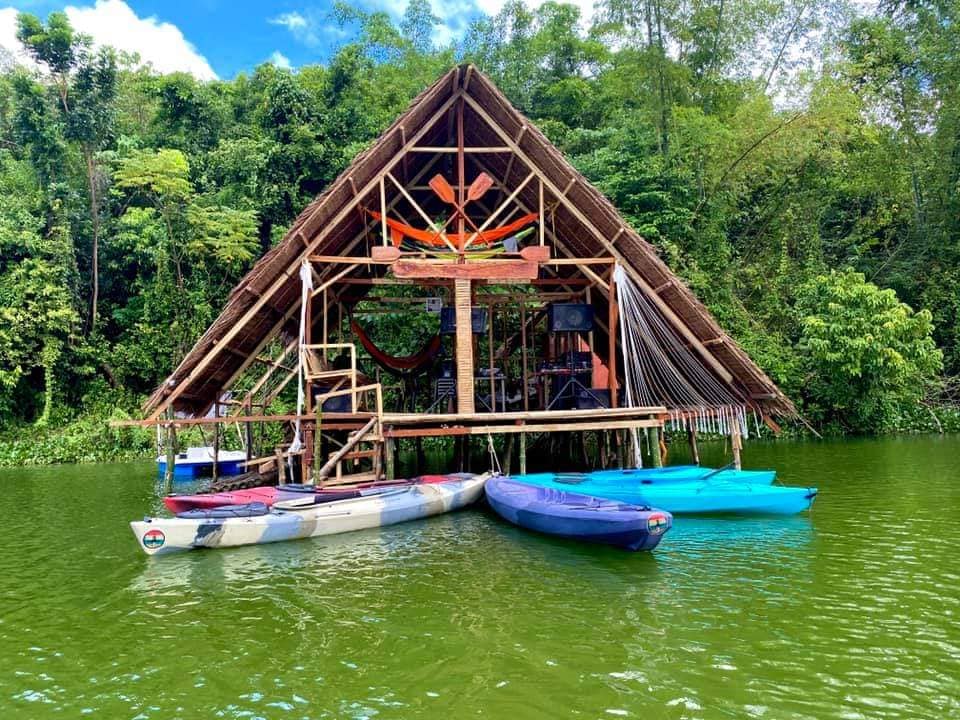 This is the best time for you to unwind and be one with nature after being in lockdown I bet. So, what are you waiting for? Plan your next adventure and make sure you include Mahogany Floating Cottages in the list.
RATES & OTHER INFORMATION
Rates:
Entrance Fee: P50 per person
Operating Hours: They operate 24 hours a day, 7 days a week
Floating Cottages: P500 with free breakfast
Kayaking

Big: P200 for the first hour ; P100 per hour for the next hours
Small: P150 for the first hour ; P75 per hour for the next hours

Trekking / Caving: P50 per person
Karaoke: P5 for 2 songs
OTHER INFORMATION
NOTE: Since they only have a limited amount of people working for the place, they only accept reservations, not walk-ins. Please contact the number provided.
HOW TO GET THERE?
Exact Location: Buswang Lake, Sta. Rita, Asturias, Cebu — approx. 1.5 hours away from the city.
There are two (2) routes to get there:
1. RECOMMENDED: Transcentral Highway (via Busay/Balamban)
– Take a V-hire from the Ayala terminal going to Tuburan. Ask the driver to drop you off at Sangi, Santa Lucia, Asturias (an intersection). Fare is ₱130 /head (one-way). From there, ride a habal-habal (motorbike) to Buswang Lake in Sta. Rita – fare is ₱40 /head.
– If you are renting a private van or driving your own vehicle, take this route. You can then navigate using Waze or Google Maps, just search for "Buswang Lake".
2. Via Toledo
– You can ride a bus from the South Bus Terminal going to Toledo/Tuburan. Fare is around ₱100/head. Travel time is approximately 3-4 hours from the terminal. This is only ideal if you come from Minglanilla/Naga/Toledo. Ask the driver to drop you off at the Asturias town (an intersection). From there, ride a habal-habal (motorbike) to Buswang Lake in Sta. Rita – fare is ₱40 /head.