Learning should always be a priority. And with the new normal way of living comes the new normal for our education system, too. Learning at the safety and convenience of our home.
No worries Cebuanos, for the solution to your home learning problems is here. The Living Pupil Homeschool Solutions is a DepEd-accredited, open curriculum, Charlotte Mason-method homeschool provider based in Cebu City. It is also the first-ever homegrown homeschool provider in Cebu.
We all must adapt to the circumstances and prioritizing the safety and future of our children comes first. This is why it is best to take this opportunity and enroll in a homeschool where it isn't just about bringing school lessons home but a way to nurture and educate children without the usual anxiety and stress both of the child and the parent.
With solid years of experience in helping parents with their homeschool education for almost 6 years, The Living Pupil Homeschool offers programs from Kindergarten to Senior High School where parents are equipped, guided, and coached in their journey as effective parent-teachers.
Daily, weekly, and quarterly lessons are planned, and books are evaluated to help the parents choose a wholistic learning development tailored to their children's uniqueness and their own pace.
Children who study in the guidance of their parents form a bond and a sense of security to make mistakes in a loving environment where they can always try again.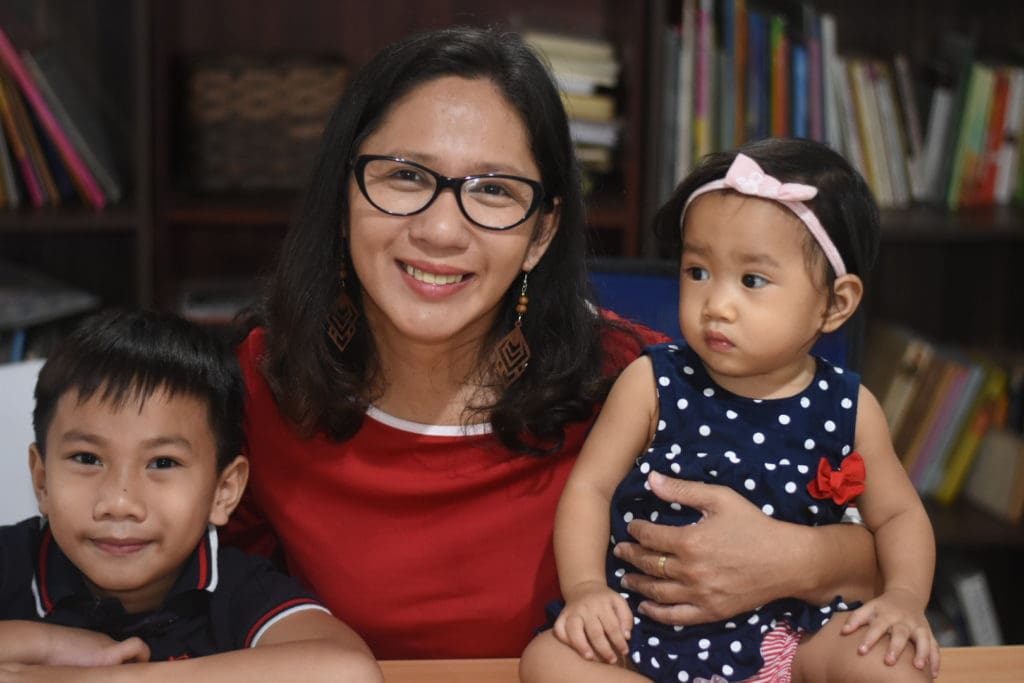 For busy and working parents who may not be able to handle the classes, The Living Pupil Homeschool Solutions also offers private tutors as teachers for as low as P4,500 per month only.
Living Pupil Home School Advantages
Personalized Education – Parents have the freedom to select a preferred curriculum that best fits their children (DepEd aligned, Open curriculum, or Charlotte Mason)
Wholistic Education – Rather than focusing only on grades, they educate the mind, body, and spirit. A safe place where the children and parent can learn together.

Affordable – Families can manage their finances with affordable tuition fees and installment plans.
DepED accreditation – Accreditation helps you track the grade level of your child. When you enroll with a homeschool provider, they help you with paper works like issuance of transcript of records; processing of the Learner Reference Number (LRN), a strong parent support group, etc.
Program inclusions
Parent Training
Coaching on the curriculum and method
Lesson plan mapping
Book recommendations
Training on how to do assessment and grading
Access to the Learning Management System
Free online Coop Class (1 this school year)
Some Free e-books/PDF books
RATES & OTHER INFORMATION
TUITION FEES:
K1 Program: P16,000 (Open curriculum and Charlotte Mason Curriculum)
K2 Program:  

P14,000 (Modular curriculum)
P18,000 (Open curriculum and Charlotte Mason Curriculum)
Grade School Program:

P16,000 (Modular curriculum)
P19,000 (Open curriculum & Charlotte Mason Curriculum w/o coaching)
P24,000 (Open curriculum & Charlotte Mason Curriculum w/ coaching)
High School Program:

P19,000 (Modular curriculum)
P19,500 (Open curriculum & Charlotte Mason Curriculum w/o coaching)
P25,000 (Open curriculum & Charlotte Mason Curriculum w/ coaching)
Senior High School Program:

P41,000 (Open curriculum & Charlotte Mason Curriculum w/ coaching)
Private tutor for busy parents
P4,500 per month (separate fee)
DISCOUNTS:
 Sibling discount:

2nd child – P5,000 sibling discount
3rd child – P5,000 sibling discount
4th to 6th child – P10,000 sibling discount
OTHER INFORMATION:
More photos
Check out more photos of children enjoying their homeschool experience: