As tourism has been greatly affected during the crisis caused by the COVID-19 pandemic that started in China, Lapu-Lapu City has initiated a virtual online sale to jumpstart the tourism sector in the island and recover the livelihood of many Cebuanos relying in tourism.
Called as 'Balik Tourismo Travel Fair', the program of the Lapu-Lapu City Government, led by Mayor Junard 'Ahong' Chan, offers up to 50% discount on travel flights, island hopping tours, and room accommodations in Mactan's premiere and famous hotels and resorts.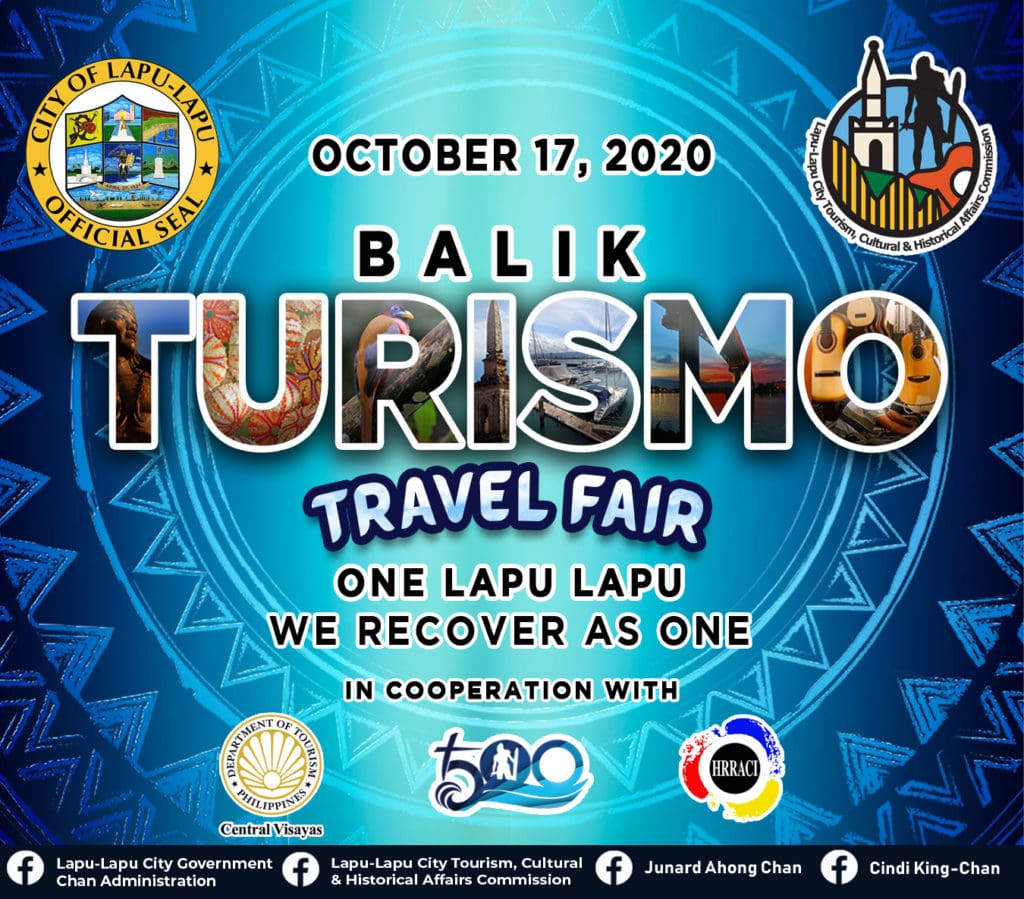 Though a physical event was held earlier today at Hoops Dome, the sale will still continue online where you can use the promo code 'LLCBALIKTURISMO' to avail the discounts.
Here are some of the great deals you can avail at Lapu-Lapu City's BALIK TURISMO Online Sale:
Hotels & Resorts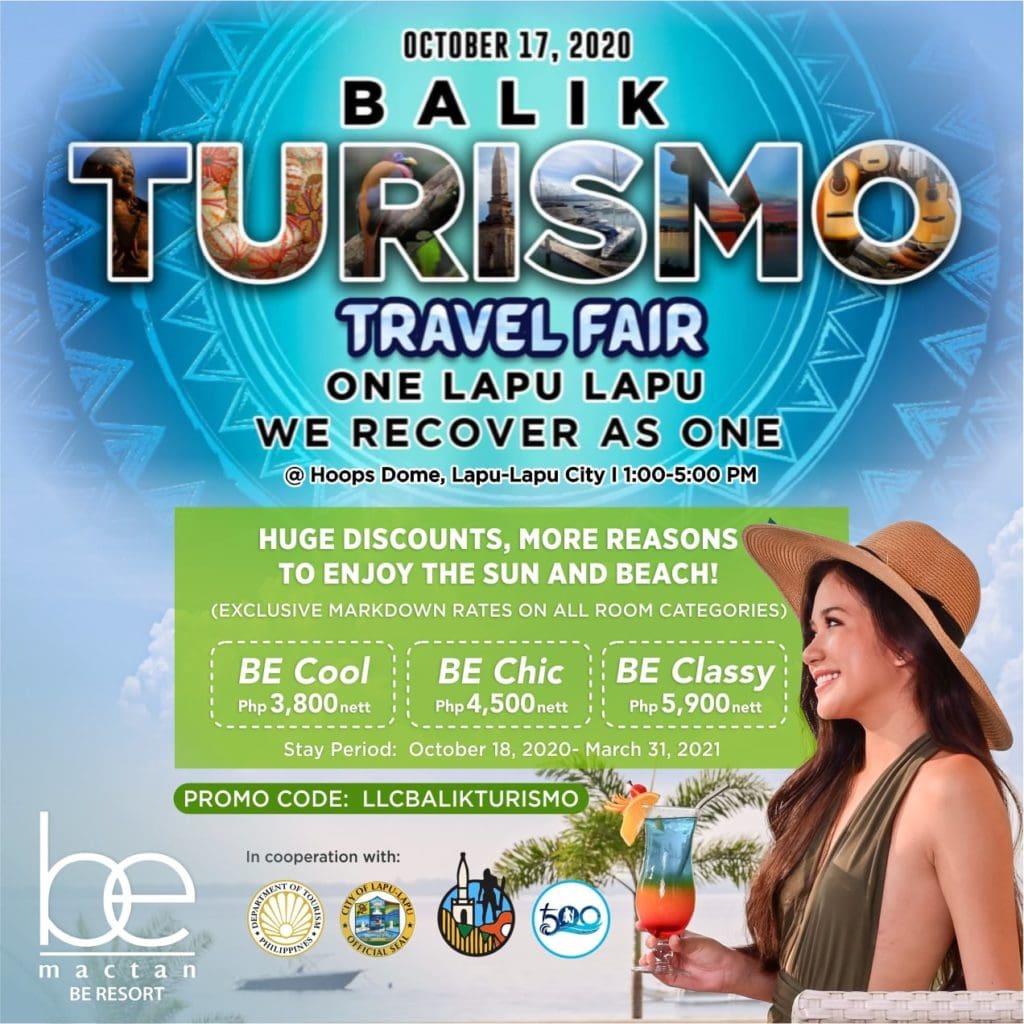 BE Resort Mactan Cebu
Promo code: LLCBALIKTURISMO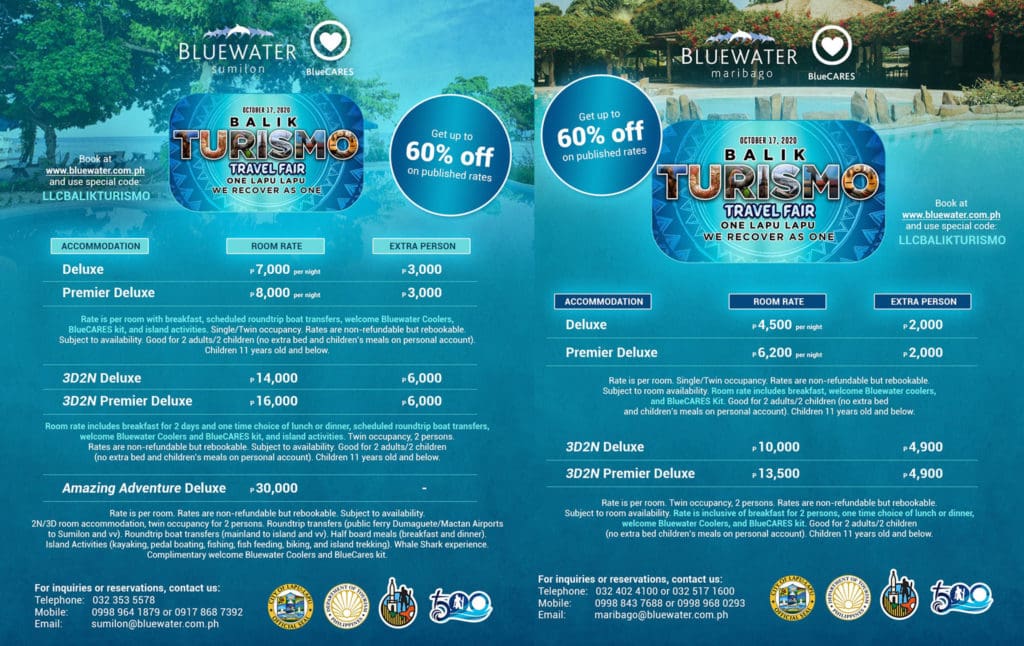 Bluewater Resorts – Maribago & Sumilon
Promo code: LLCBALIKTURISMO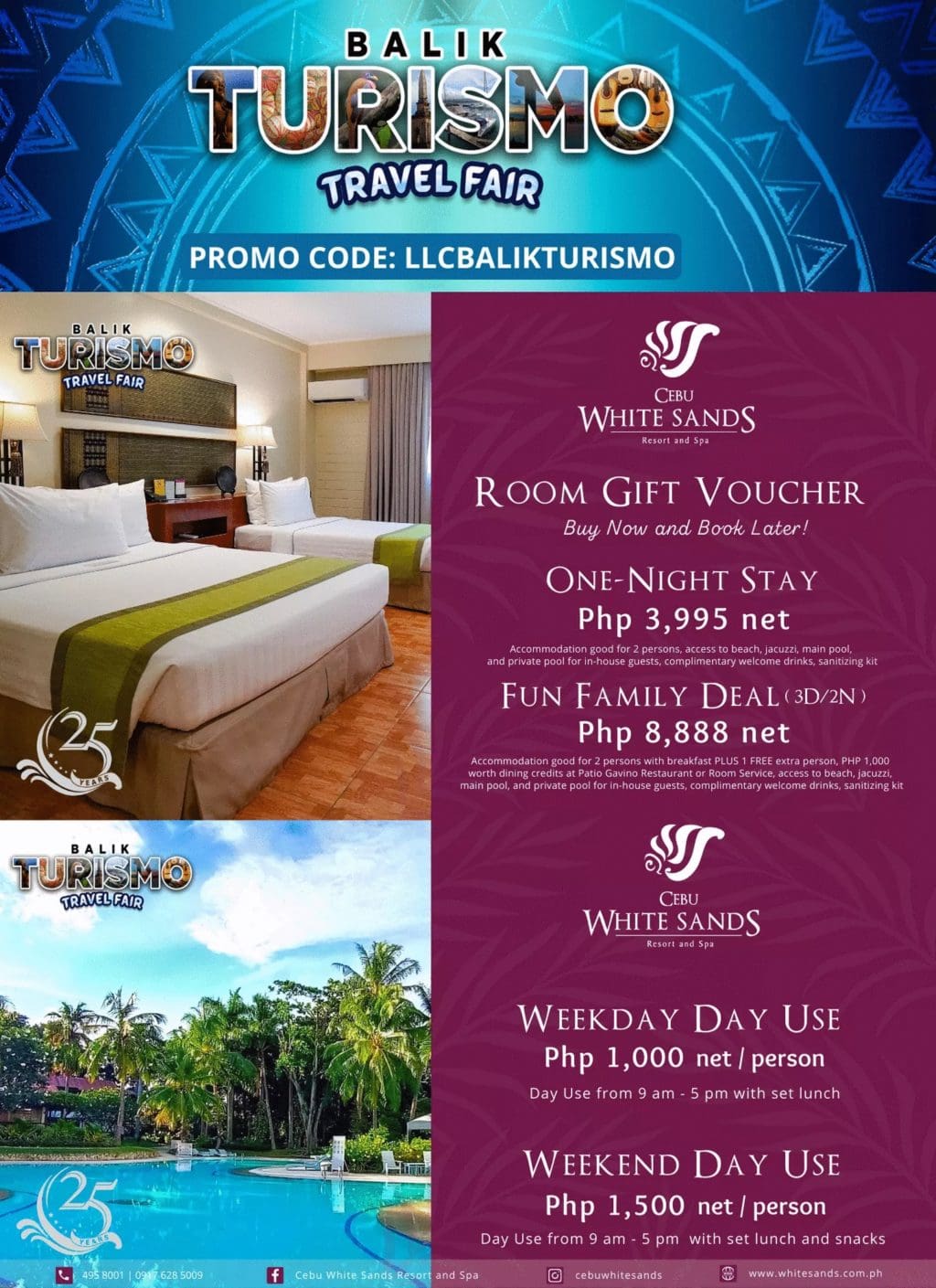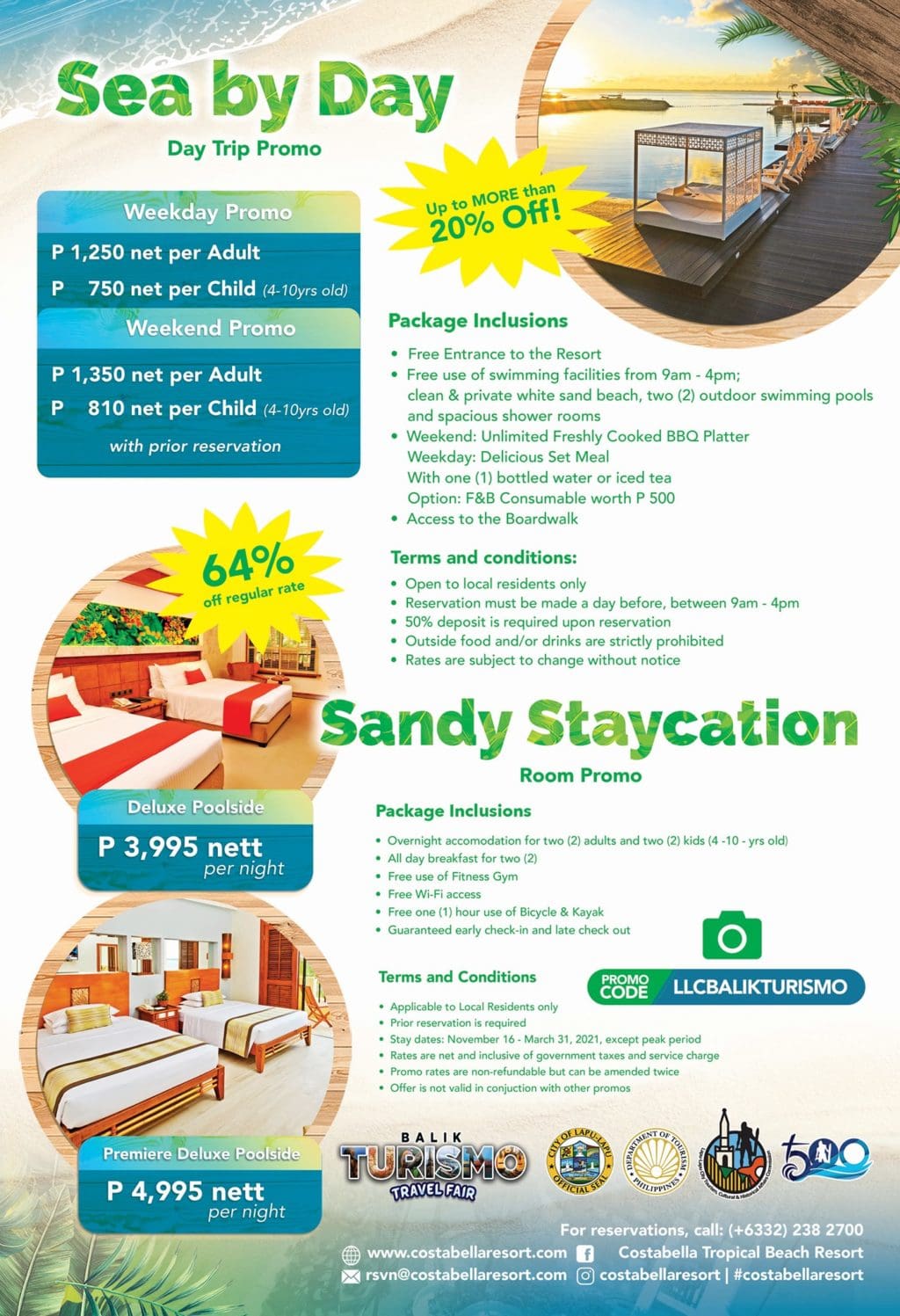 Costabella Tropical Beach Resort
Promo code: LLCBALIKTURISMO
JPark Island Resort & Spa
Promo code: LLCBALIKTURISMO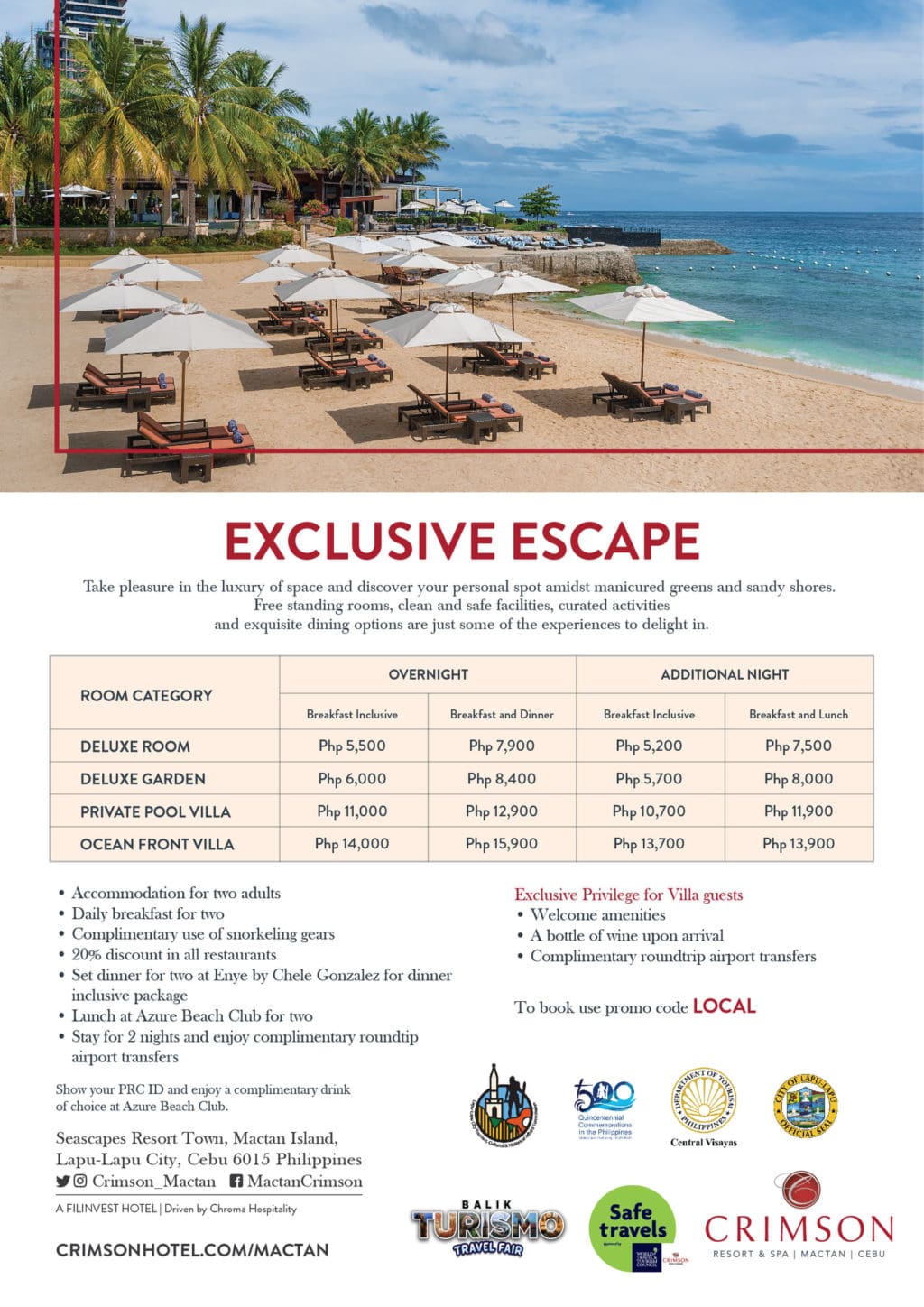 Crimson Resort & Spa
Promo code: LLCBALIKTURISMO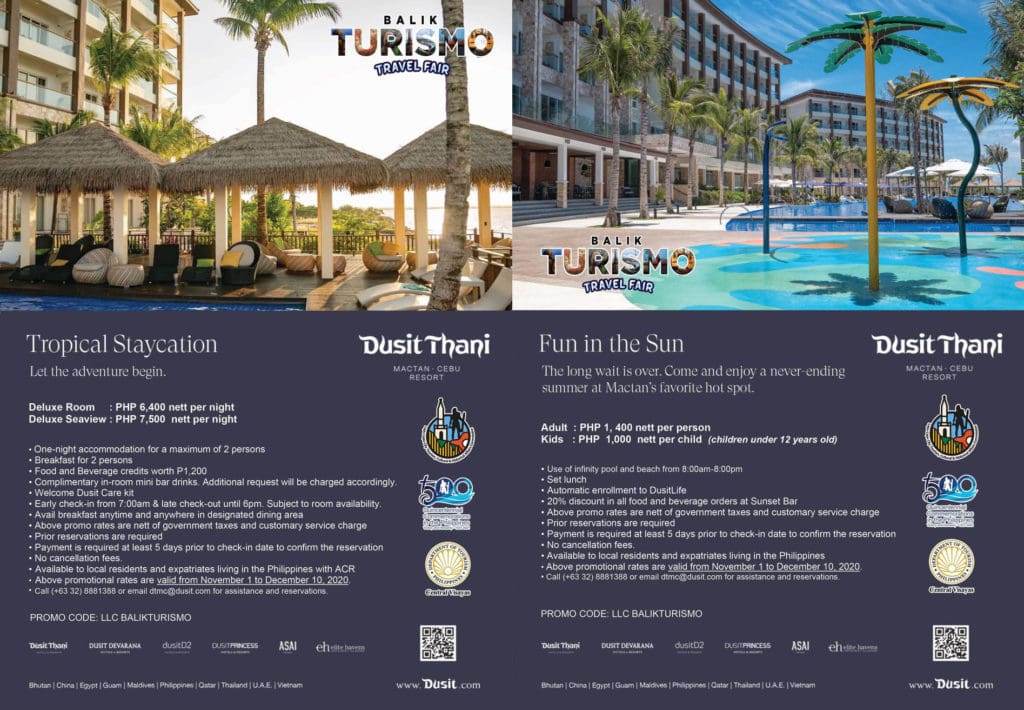 Shangri-La Mactan Resort & Spa
Promo code: LLCBALIKTURISMO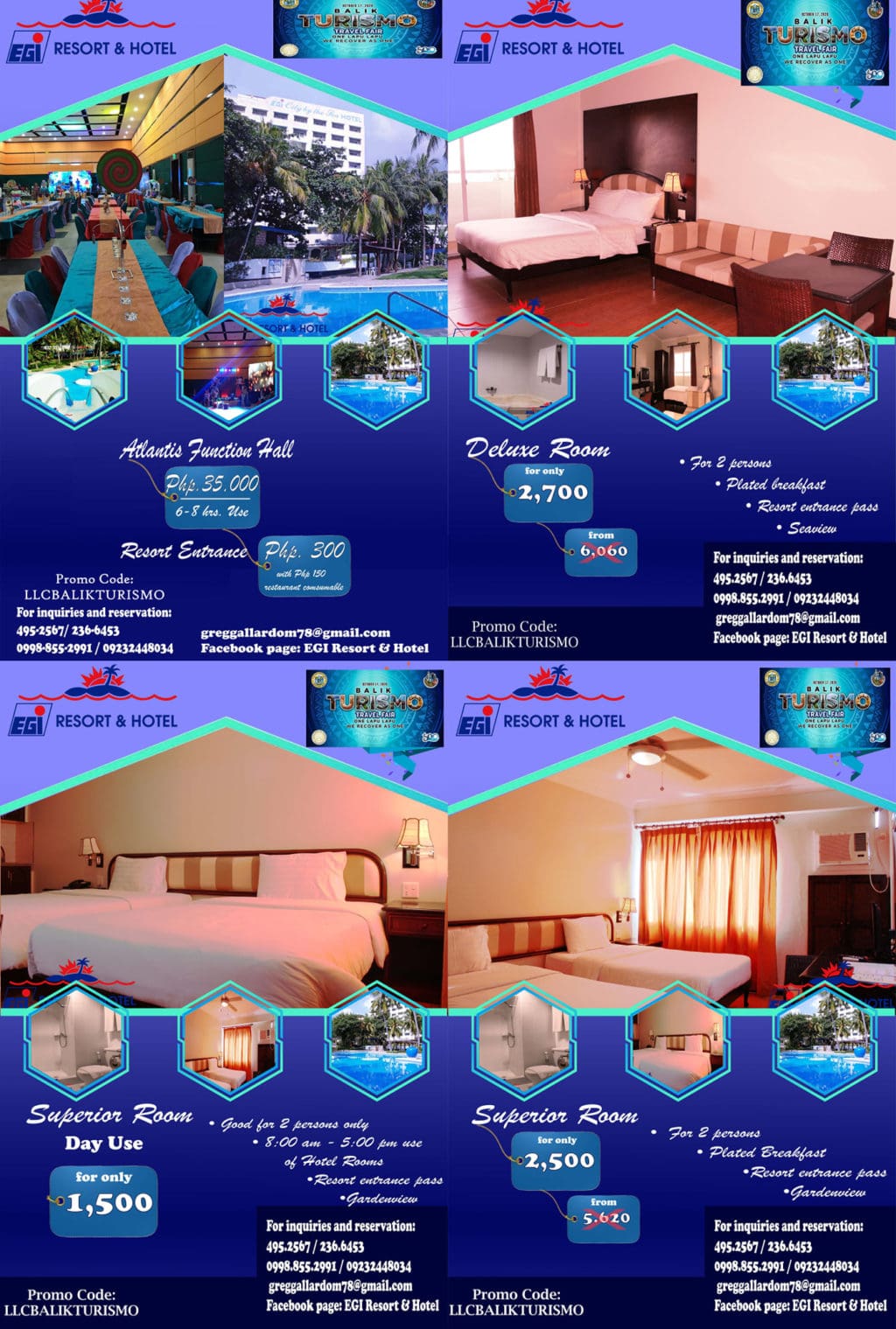 EGI Resort & Hotel
Promo code: LLCBALIKTURISMO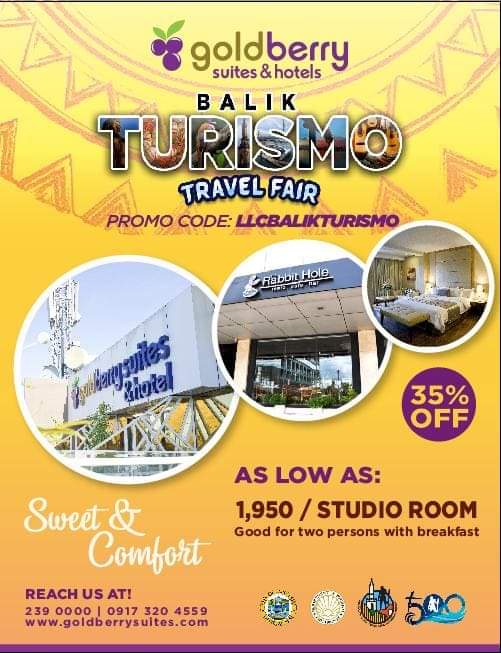 GoldBerry Suites & Hotel
Promo code: LLCBALIKTURISMO
Flights
Tours