Exploring, although a very fruitful and memorable adventure, can take a toll on the body due to exposure to different elements outside. When visiting the municipality of San Remigio to explore and take a gander at the longest shoreline in Lapyahan sa San Remigio and other destinations, the best place to retreat after a fun and long day is JJS Hotel and Resort.

This humble abode is located at the heart of San Remigio. One of the best things about JJS Hotel and Resort is its accessibility and availability. It is only a few minutes of walking away from the famous Lapyahan sa San Remigio and San Juan Church. Events mostly happen near the Lapyahan so guests of JJS Hotel and Resort won't miss out on any fun activities.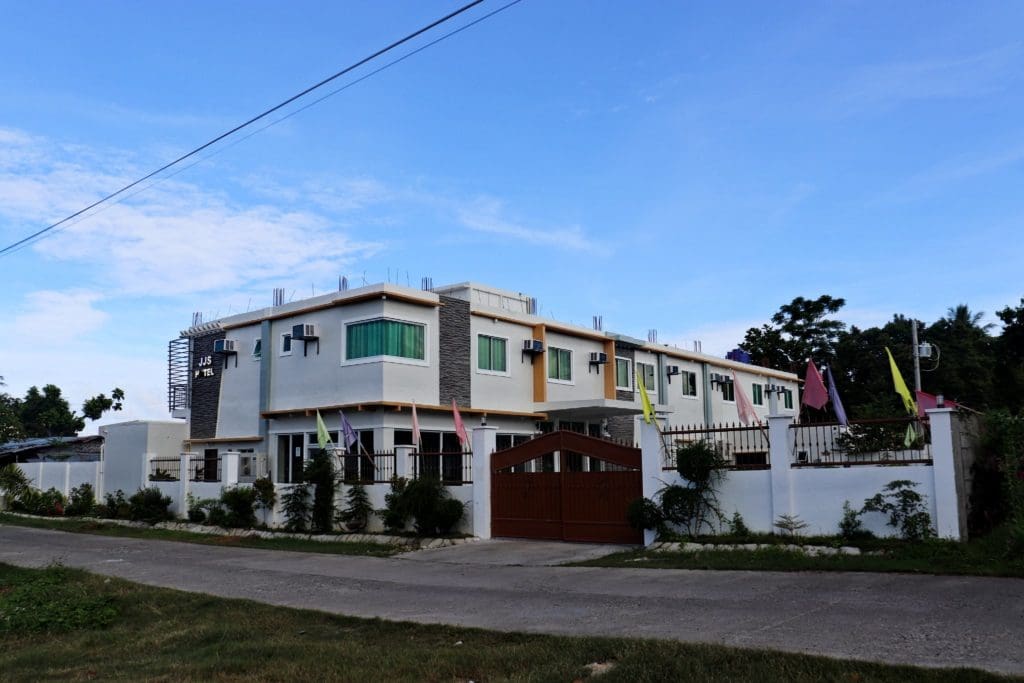 Recently opened just last March 2020, JJS Hotel and Resort boasts of its modern-style architecture with rooms and other facilities that will make anybody's stay comfortable. It has a total of 16 rooms complete with comfortable beds, air conditioning, and comfort rooms. Moreover, most of them have a window view so mornings are bright and full of energy.
Hidden at the back of the hotel is the outdoor pool with lounge chairs and umbrellas lining one side and grass and plants on the other. The refreshing teal of the water is an irresistible view which can entice anyone who sets their eyes on it. There is also the kiddie pool for the kids and on the opposite end is the jacuzzi – the perfect spot to relax after a tour of San Remigio.
JJS Hotel and Resort also has a restaurant at the ground floor that will surely fill the guests with hearty meals from their selection of Classic Filipino dishes and other food varieties.
Just within the restaurant are JJS Bar and JJS Cafe which both allow guests to experience different dining experiences. Present at the bar are various local beers, whines, whiskeys, spirits, liquors, and cocktails. They also have specialty pizzas made with their very own recipe. JJS Cafe has a selection of refreshing drinks such as Frappes, Milk Tea, and Fresh Fruit Shakes which are available anytime guests need a sip.
Just beside the kiddie pool is a playground for kids and feeling-like-kids which is complete with swing sets and slides that are perfect for playdates with the children. It is a guarantee that kids will enjoy sliding down the slides and splashing into the kiddie pool.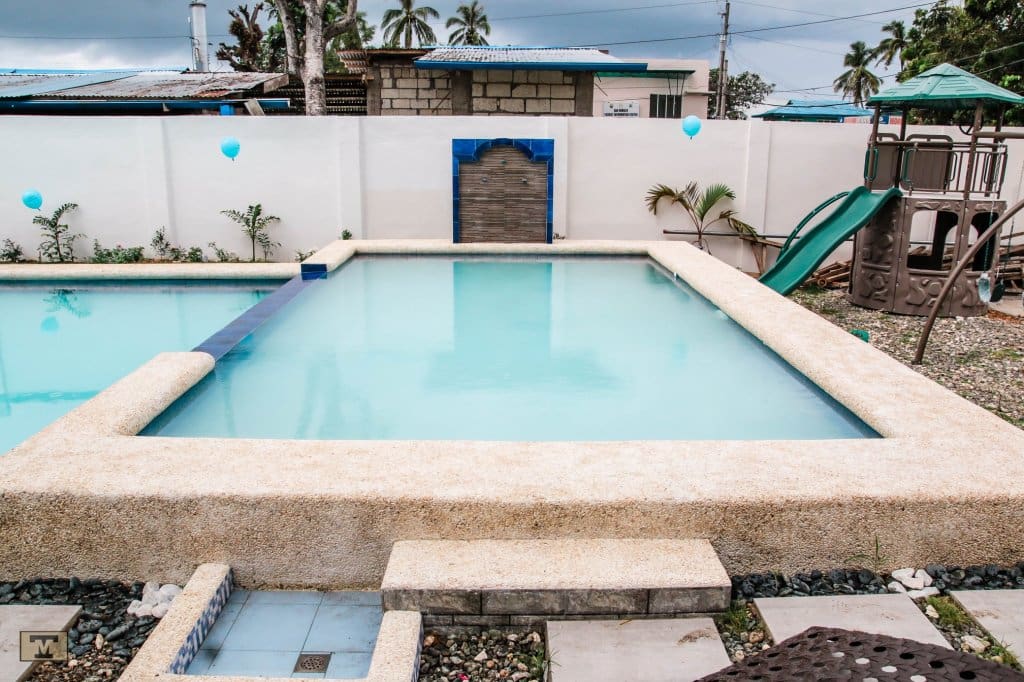 When visiting San Remigio, JJS Hotel and Resort would be one of the best choices as it puts a check on everything that is needed for a comfortable and satisfying stay.
RATES & OTHER INFORMATION
POOL DAY USE:
Entrance fee:

Kids (below 7 yrs. Old) – P250 per kid

Includes: Consumable food and beverage at the restaurant

Opening hours: 9:00 AM to 9:00 PM daily
ROOM RATES:
Standard Room: P2,800 per night, good for 2 persons with breakfast
Superior Room: P3,200 per night, good for 2 persons with breakfast
Family Room: P4,200 per night, good for 4 persons with breakfast
Suite Room: P5,600 per night, good for 4 persons with breakfast
Note: Rates may vary depending on the season. It's best to book directly to the resort using the contact numbers and their official Facebook Page.
OTHER INFORMATION:
HOW TO GET THERE?
Exact location: Brgy. Poblacion, San Remigio, Northern Cebu — just a few minutes away from Lapyahan sa San Remigio; 2 hours away from Cebu City.
BY BUS: Find your way to Cebu North Bus Terminal and ride a bus bound for San Remigio. Fare is around P150 – P200 and the travel takes about 2.5 – 3 hours. Ask the driver to drop you off at Brgy. Poblacion or the town proper. Upon arrival, you may hire a motorcycle to take you to JJS Hotel and Resort
BY CAR: Navigate with Waze or Google Maps and set your destination to "JJS Hotel and Resort" in San Remigio. Parking space is available upon arrival.