Life is better with tequila. And life is great with tequila, vodka, rum and gin.
But life is the best when these four drinks are expertly blended and bottled with various flavors, making the best-tasting cocktails to end our day.
With Jigger & Gene Bottled Cocktails, you can now bring the party at the safety of your own home. Pair good music with good booze and you can now awaken your "lit" self and chase the quarantine blues away.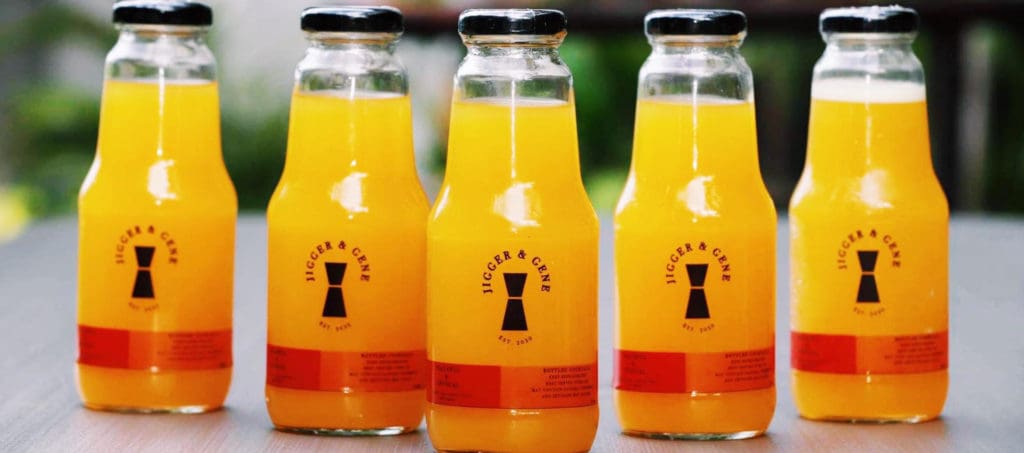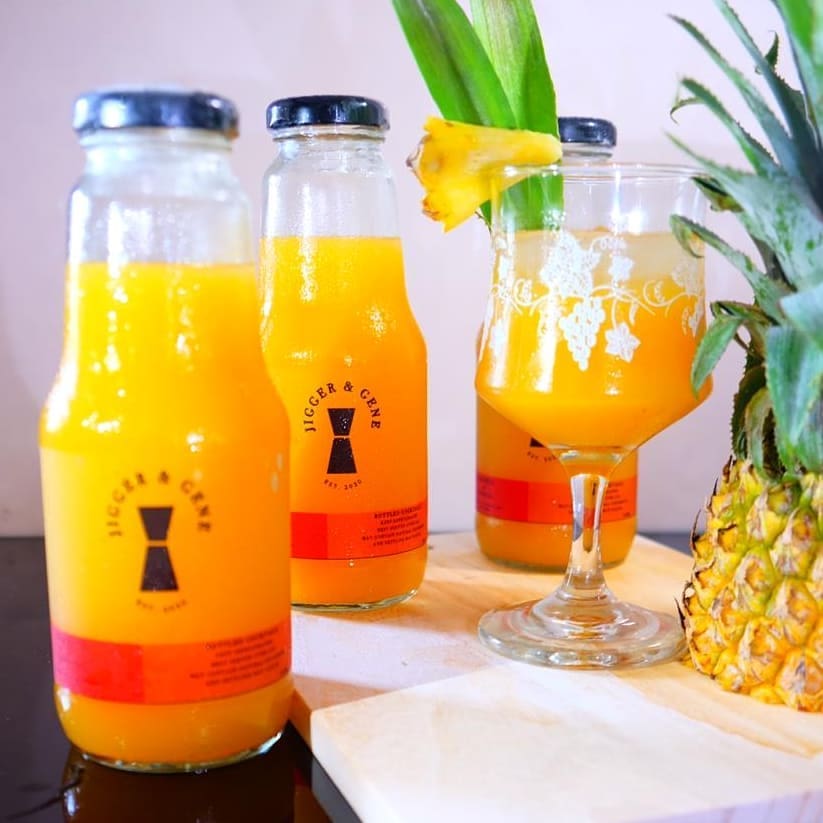 It's also the perfect way to destress, chill and just have some quality time either alone or with your family.
Signature Cocktails
Gypsys Nip
Gin based and added with lychee, elderflower, grapefruit and fresh lemon juice. This blend complements the gin's predominant flavor from juniper berries.
Price: ₱180 per bottle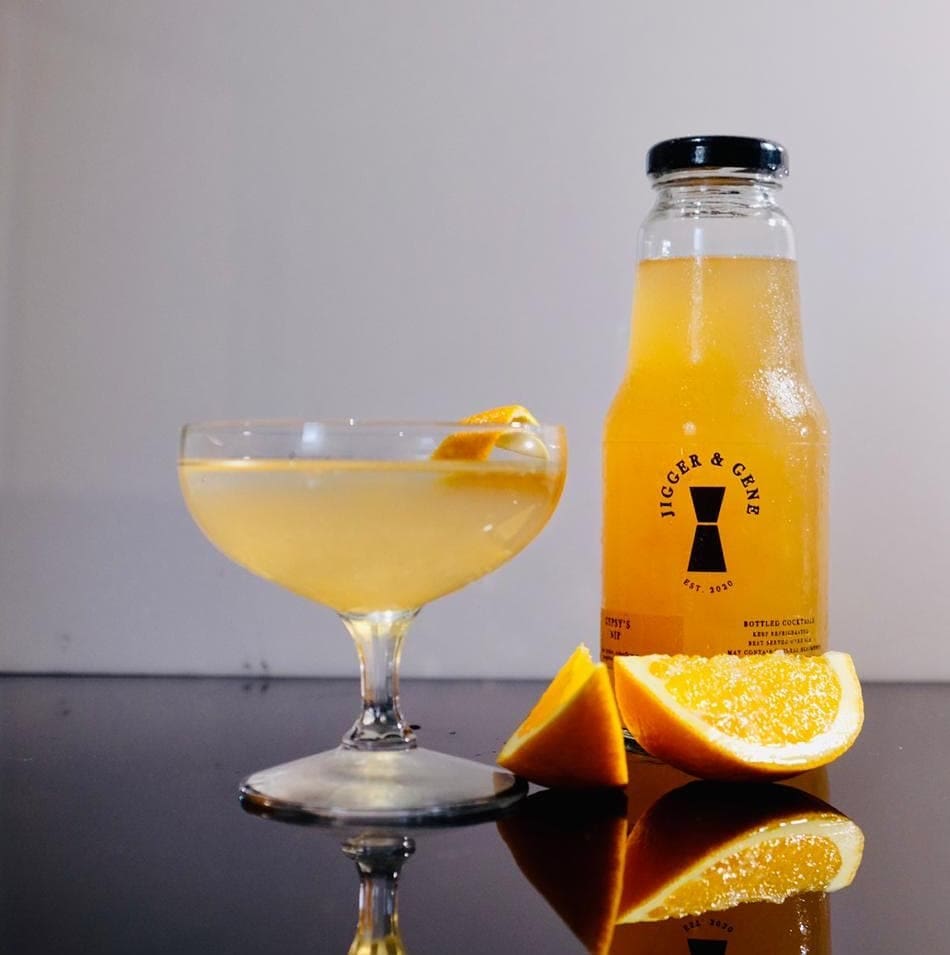 Adios Amigo
Vodka based and infused with Thai basil leaves with dalandan juice, fresh lemon juice and mandarin orange. The mouthfeel after every sip will be incredible with its subtle flavor and of course the Vodka heat.
Price: ₱180 per bottle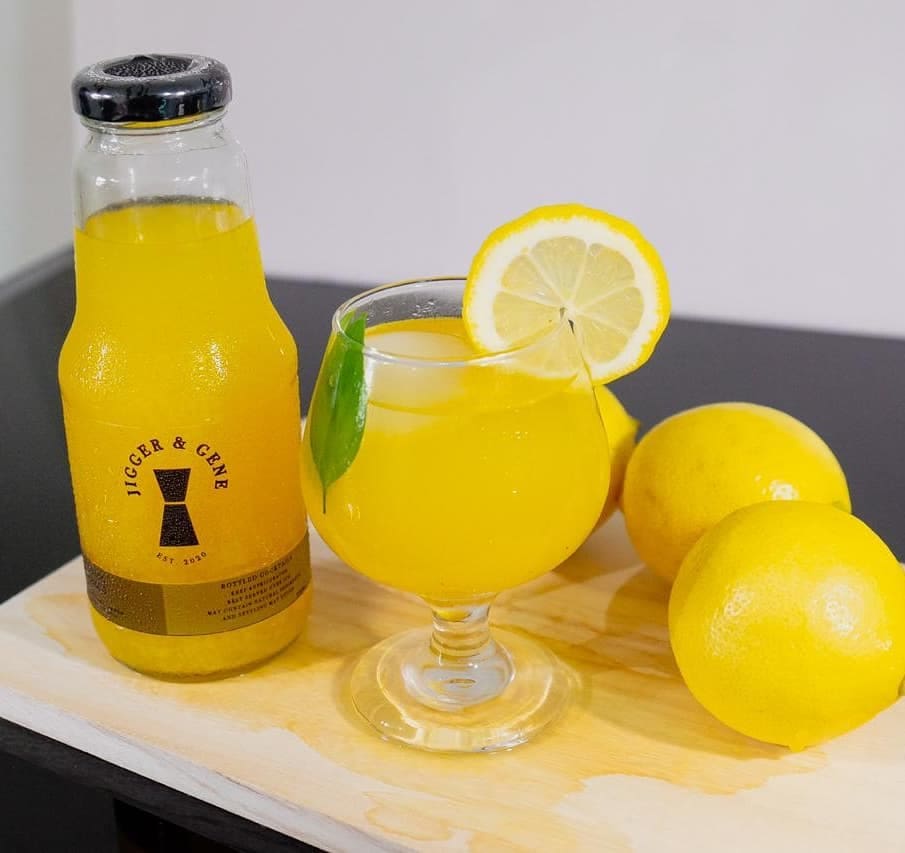 Peaceful and Unusual
Blend of black and white-aged rum with island flavors of mango, pineapple and orgeat. This drink is sweet, smooth and rich.
Price: ₱180 per bottle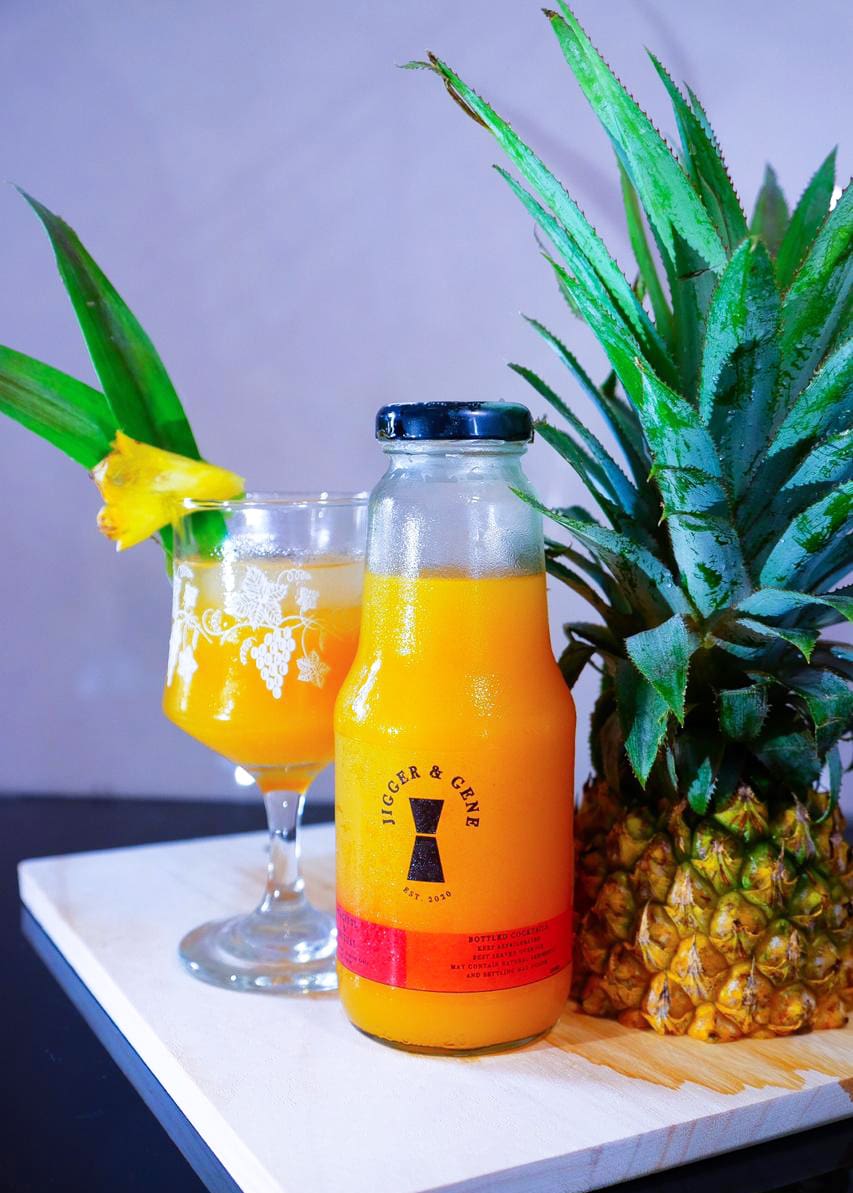 The Ember
Tequila based and infused with jalapeno, with grenadine syrup, orange liquor, and fresh lemon juice. Quench your thirst as this drink will be both fruity and earthy.
Price: ₱180 per bottle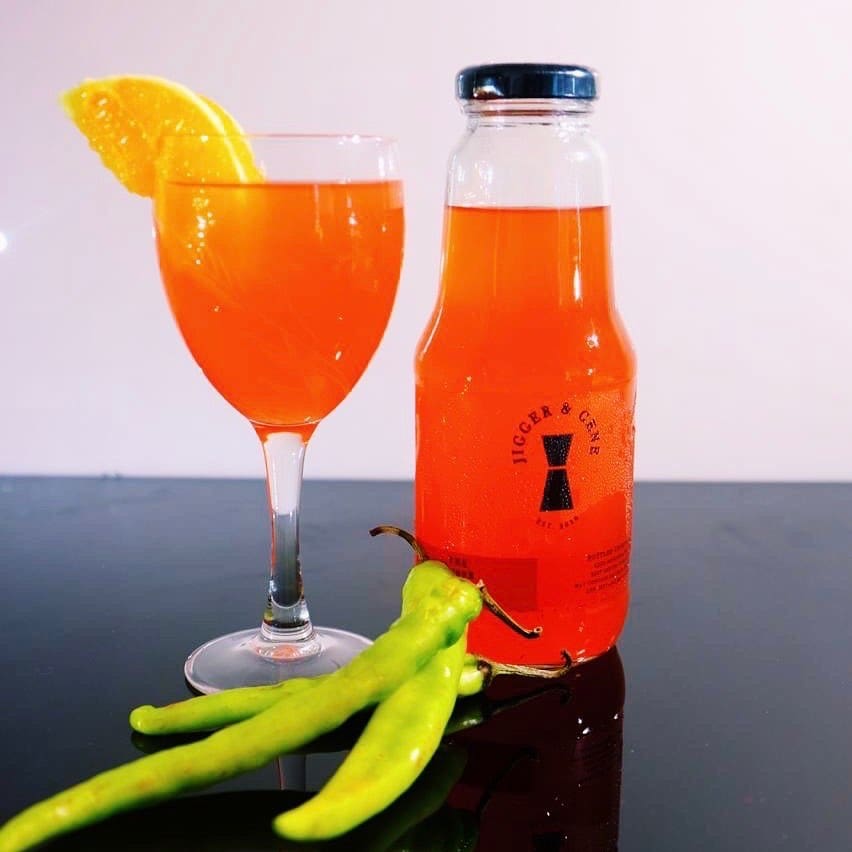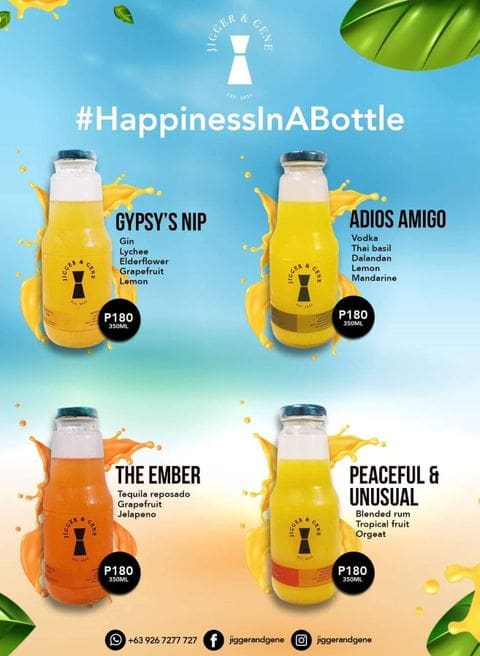 Classic Cocktail Series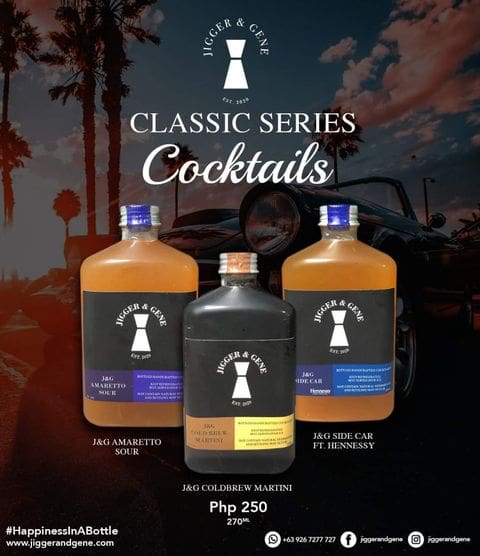 J&G Amaretto Sour
Bourbon, Amaretto, Fresh lemonade & bitters
Price: ₱250 per bottle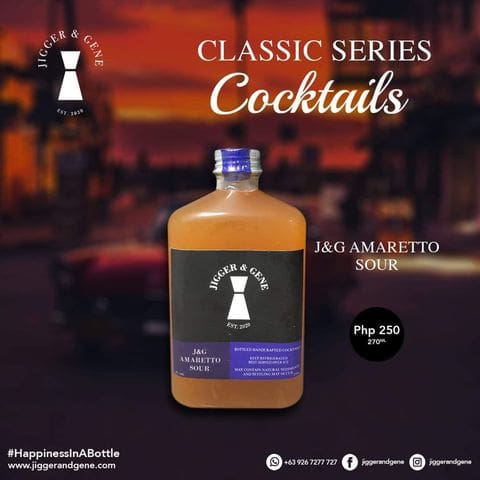 J&G Sidecar
Hennessy Cognac, honey, fresh lemonade and ginger extract
Price: ₱250 per bottle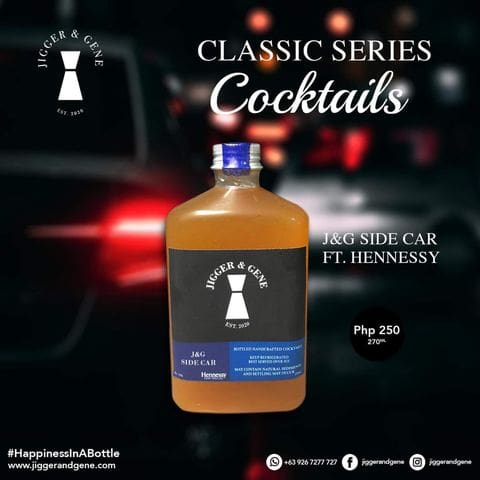 J&G Cold Brew Martini
Vodka, Coffee liquor, Cold Brew Coffee
Price: ₱250 per bottle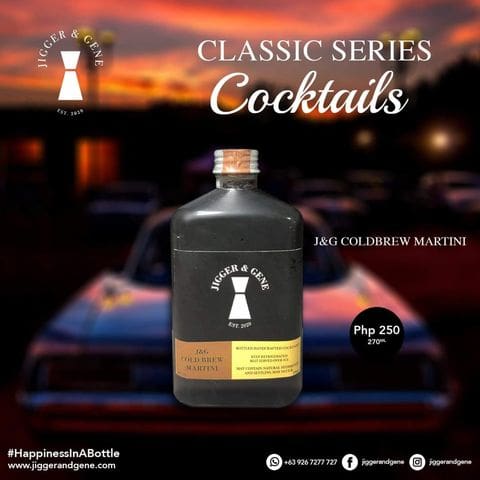 They are truly "happiness in a bottle" as these delicious drinks are just a chat away.
HOW TO ORDER?
DELIVERY
Cebu City
Mandaue City
Talisay City
Other areas may use Lalamove, Angkas, Maxim, and LEB Delivery
PRICE LIST:
Gypsys Nip: ₱180 per bottle
Adios Amigo: ₱180 per bottle
Peaceful & Unusual: ₱180 per bottle
The Ember: ₱180 per bottle
Other Information: