Alibaba founder, Jack Ma, and "Ang Pambanasang Kamao", Manny Pacquiao, have joined hands to help in the fight against COVID-19.
With fear and panic currently spreading in the Philippines, it is really nice to hear that help and consideration are also flooding in our country.
Senator Manny Pacquiao and Chinese billionaire Jack Ma have partnered and pledged to donate 50,000 test kits for the novel corona virus, COVID-19.
"We're excited to announce the Jack Ma Foundation, in partnership with Pacquiao Foundation is pledging 50,000 test kits to combat COVID-19 in the Philippines,"

Manny Pacquiao said in an Instagram post.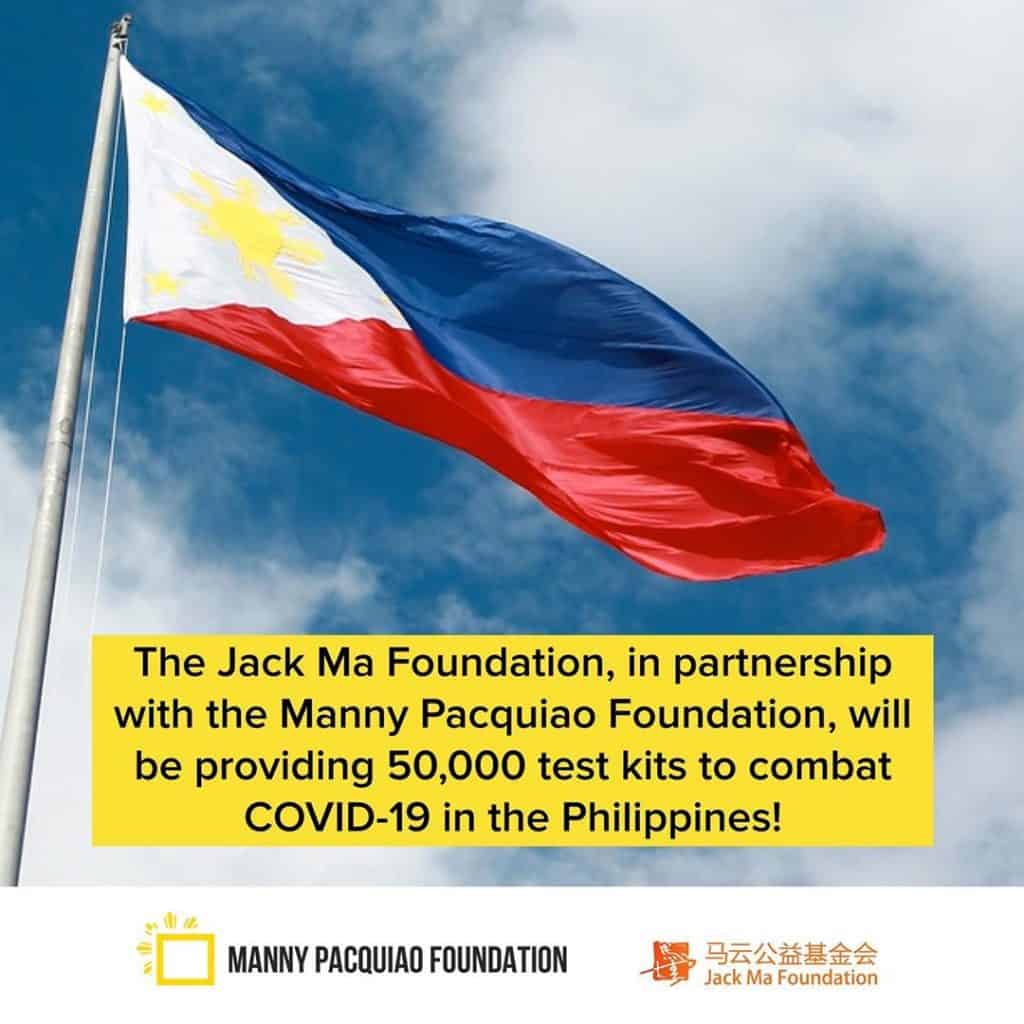 The sad case found earlier that the Department of Health only has 2,000 COVID-19 testing kits may have spurred people to take action and help as much as they can.
"With everything that's happening around the world today, there is no better time to unite and do whatever we can to help each other,"

Pacquiao added.
Our country is under a state of public health emergency, as it is great that we are receiving a lot of help, we should all do our part and stay home, stay safe and stay informed.