Yearning for a camping experience but can't afford to go on leave for a few days and go to a far-flung area for some hardcore camping? Well, there's actually a spot within Cebu City where you can camp overnight or for a day and experience probinsya life within a highly urbanized city.
The House of Gwapa Campsite is located in Barangay Bonbon, Cebu City. It's approximately 30-45 minutes away from Lahug and is the perfect nature escape for those living in the city who want to go camping.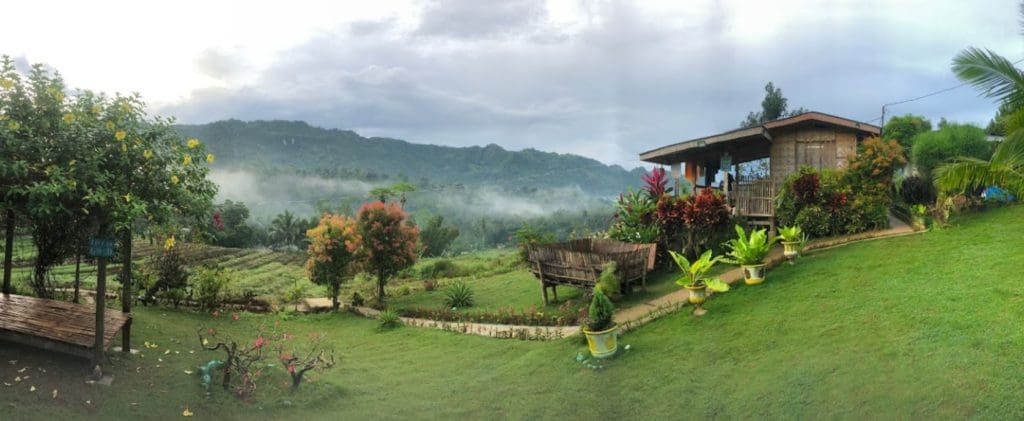 The place looks like a well-kept backyard and farm that is surrounded by green mountainous terrain – a perfect spot for temporary isolation from the loud city noise.
The view here in the morning is that of the typical probinsya setting – wide green fields and mountains, birds chirping, far from the noise of vehicles, and best of all – the morning fog. Imagine sitting inside your tent and sipping a cup of coffee to this view. Now that's what you call "being one with nature".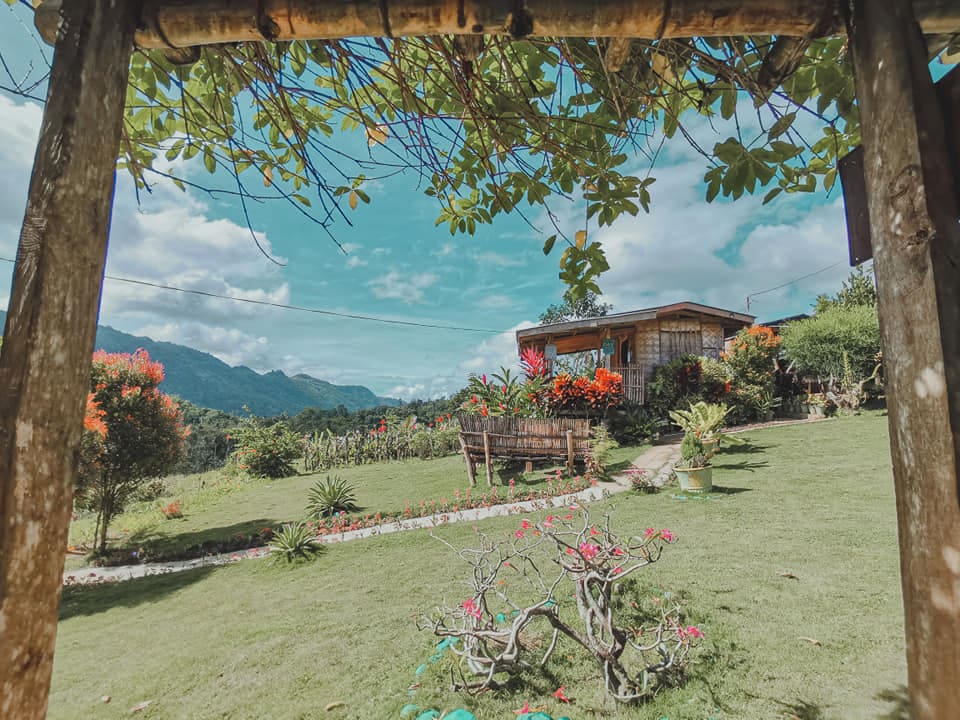 The campsite has two payag where guests can hang out and chill. A designated space for tents is also located near the payag. Guests can use their dirty kitchen if they want to cook, complete with utensils and electricity. For a better experience, you can also do bonfire within the campsite.  
For those who want to go on an adventure, the management also offers activities such as river trekking and chasing waterfalls. Just inform the caretaker and they'd be glad to assist you.
So if you want to temporarily disconnect from the city life and social media, House of Gwapa Campsite is one of the best options for you within Cebu City.
RATES & OTHER INFORMATION
Exclusive
Camping fee: P3,500 (up to 10 campers; P150 per extra camper); Includes exclusive use of the camping site and its amenities. Ideal for team buildings, barkada getaways, etc.
Camp in: 1PM
Camp out: 11 AM
You can also bring your own tent but they also have some that can be rented at P200 (good for 2 campers).
Other information:
HOW TO GET THERE?
Exact location: Sitio Basiong, Barangay Bonbon, Cebu City — going uphill, 3 km away from main road and will pass through not-so-concrete roads. 45 minutes to 1 hour away from the city.
There is no public vehicle that can take you directly to the resort. These are your options:
BY PRIVATE VEHICLE: You may need a private vehicle to get to the place. Then navigate with Waze or Google Maps and set your destination to "House of Gwapa". Ample parking space is available.
BY MOTORBIKE: You may also opt to ride a habal-habal from JY Square. It will cost around ₱150-200 per person; each motorbike can accommodate up to 2pax. Make sure to negotiate first before riding.