Even if PAG-ASA says we're not experiencing summer, with the scorching heat of the sun, apologies, but we'll have to disagree.
Days burn like matches and the next thing we know, we're already in our last few days of May. Being in lockdown, it's not a doubt that the weather has been extremely hot these past few days.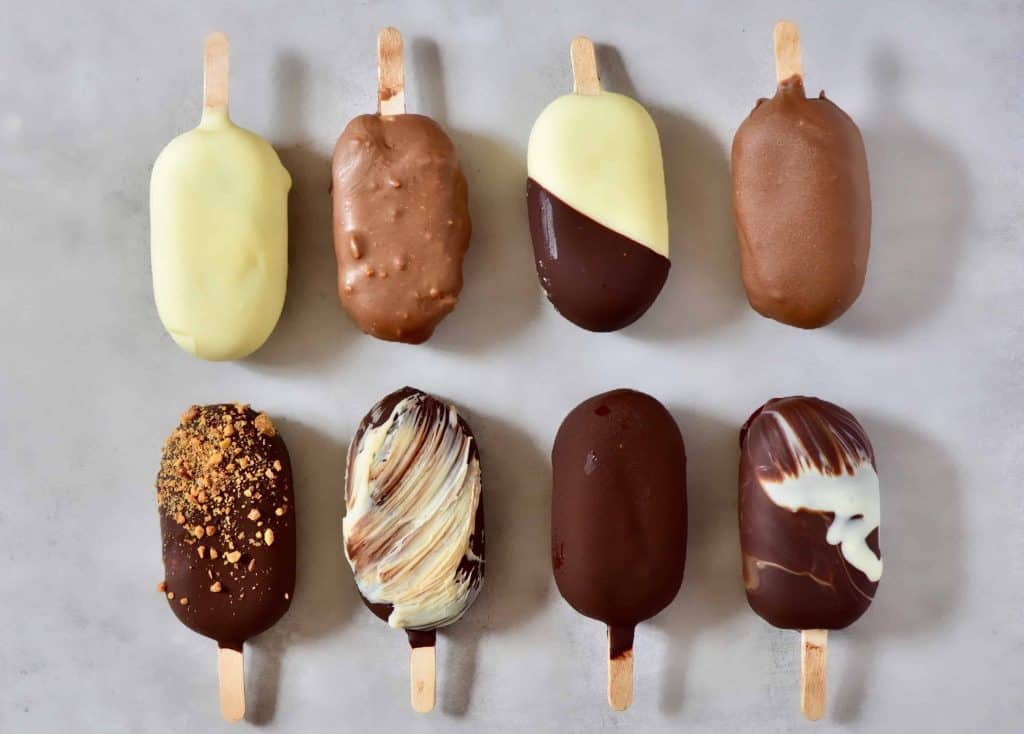 An ice cold water is not enough to quench our thirst. An ice cream, maybe? But, it's going to cost us a fortune especially if we do it every single day. Hence, we've got something for you.
Indulge yourselves with this wonderful treat – Magnum. But hey! We mean, 'HOME-MADE' Magnum ice cream. Want to know how? Keep on reading!
PROCEDURE:
1. You got to prepare the ingredients first!
2 cups of Whipping Cream (or full cream milk)
1/2 cup of Condensed Milk
1 tsp of Ovalette
a dash of Vanilla Essence
350g of Dark or Milk Chocolate
2. Blend the whipping cream, condensed milk, ovalette, and vanilla essence (using a blender) until soft and fluffy.
3. In a pot, boil some water and place an empty bowl over it.
4. Put your chocolate in the bowl and double boil it. Once chocolate melts, let it cool to room temperature.
5. Transfer the chocolate into a piping bag and evenly pipe some into the ice cream packet. If you don't have a popsicle mold, use a plastic wrapper/pouch.
6. Add the ice cream mixture into the ice cream packet.
7. Place it in the freezer for 5 to 6 hours.
8. Don't forget to enjoy!
Watch these instructional videos: