Aloguinsan is never short of pristine white sand beaches. Hidden Beach Resort is indeed a hidden unspoiled piece of nature.  
It stretches a kilometer of white sand shoreline in the southwestern part of Cebu. The resort is full of coconut trees that provide a natural shade for the whole day.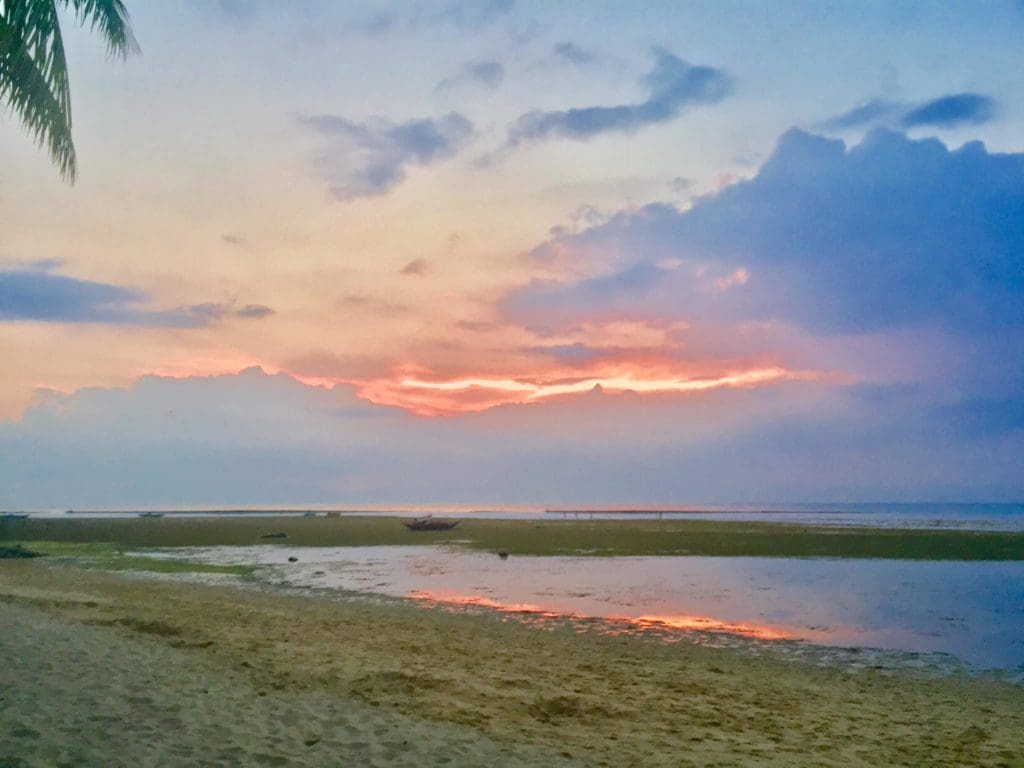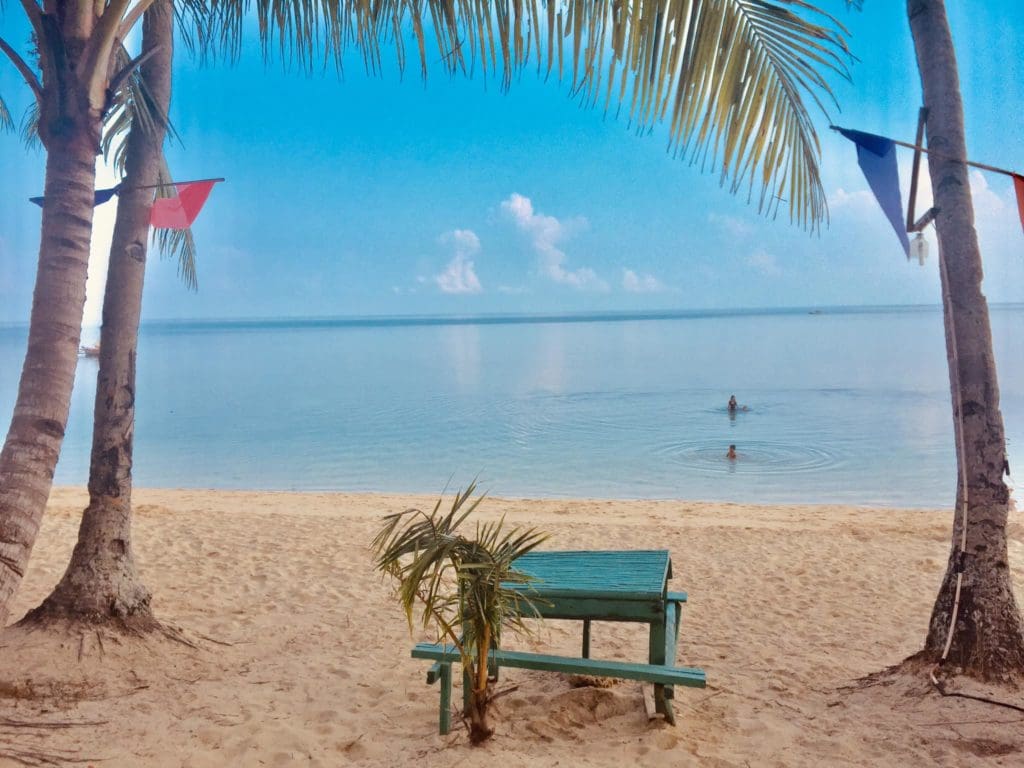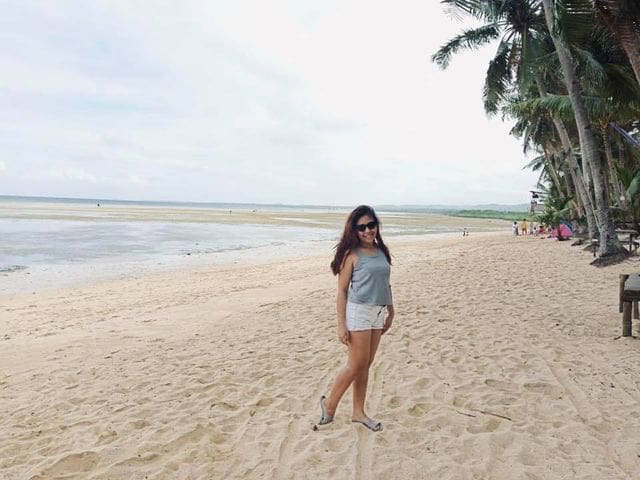 Although it doesn't offer anything luxurious, the place can be a good spot to reconnect with friends or contemplate about life with your loved ones. You can choose to either stay in their rooms or set up a tent and bask in the wonders of the starlight above as you get through the night.
Because it is a private resort, it is surrounded by bamboo fences all around the beach property making it relatively safe from outsiders.
Rates & Other Infromation
NOTE: For now, overnights are only allowed for those who booked a room accommodation.
DAY USE:
Entrance fee:

Adult: P50 per head for day use (P70 per head for night use)
Child (7-10 y/o) and Senior Citizen: P25/head for day use (P35/head for night use)

Opening hours: 6AM – 6PM
COTTAGE FEES:
Day Use: P500
Nighttime Use: P700
Table Rentals (Day Use Only): P150/piece
Tent Rental: P300 (day use); P500 (nighttime use)
Tent Area: P150 (day use); P300 (nighttime use)
ROOM RATES:
Non-airconditioned room (2 pax): P800
Airconditioned rooms (2 pax): P1,500 (w/breakfast)
Airconditioned Room (6 pax): P3,500 (w/breakfast)
Airconditioned Room (8 pax): P4,000
Airconditioned Room (10 pax): P5,000
OTHER INFORMATION:
Corkage fee: None
Kayaking Fee: P200/hour
Contact numbers: 0963 8623 553 / 0905 6314 788
Website: http://www.hidden-beach-resort-24.webself.net/
Email address: [email protected]
HOW TO GET THERE?
Exact location: Bonbon, Aloguinsan, Southern Cebu — approx. 2.5 hours away from the city.
BY BUS: From Cebu South Bus Terminal, you may hop on a yellow Sepo bus plying to Aloguinsan, tell the bus ticketer to drop you off at eskina Hidden Beach. Fare is P80 with 2 hours travel time. From there, you can ride a motorcycle to Hidden Beach.
BY CAR: You can navigate the resort via Waze, just search for "Hidden Beach Resort" in Aloguinsan.