Cebu has no shortage of beautiful beaches. From north to south, each corner of Cebu always has something to brag when it comes to its water resources, and Hermit's Cove is definitely one of the best of them.
Located in the beautiful southern part of Cebu, Aloguinsan, Hermit's Cove is definitely one of the top tourist spots Cebu has to offer. It is known not just locally but internationally as well, having appeared in numerous sites as one of the top places to visit in Philippines, along with the Bojo River.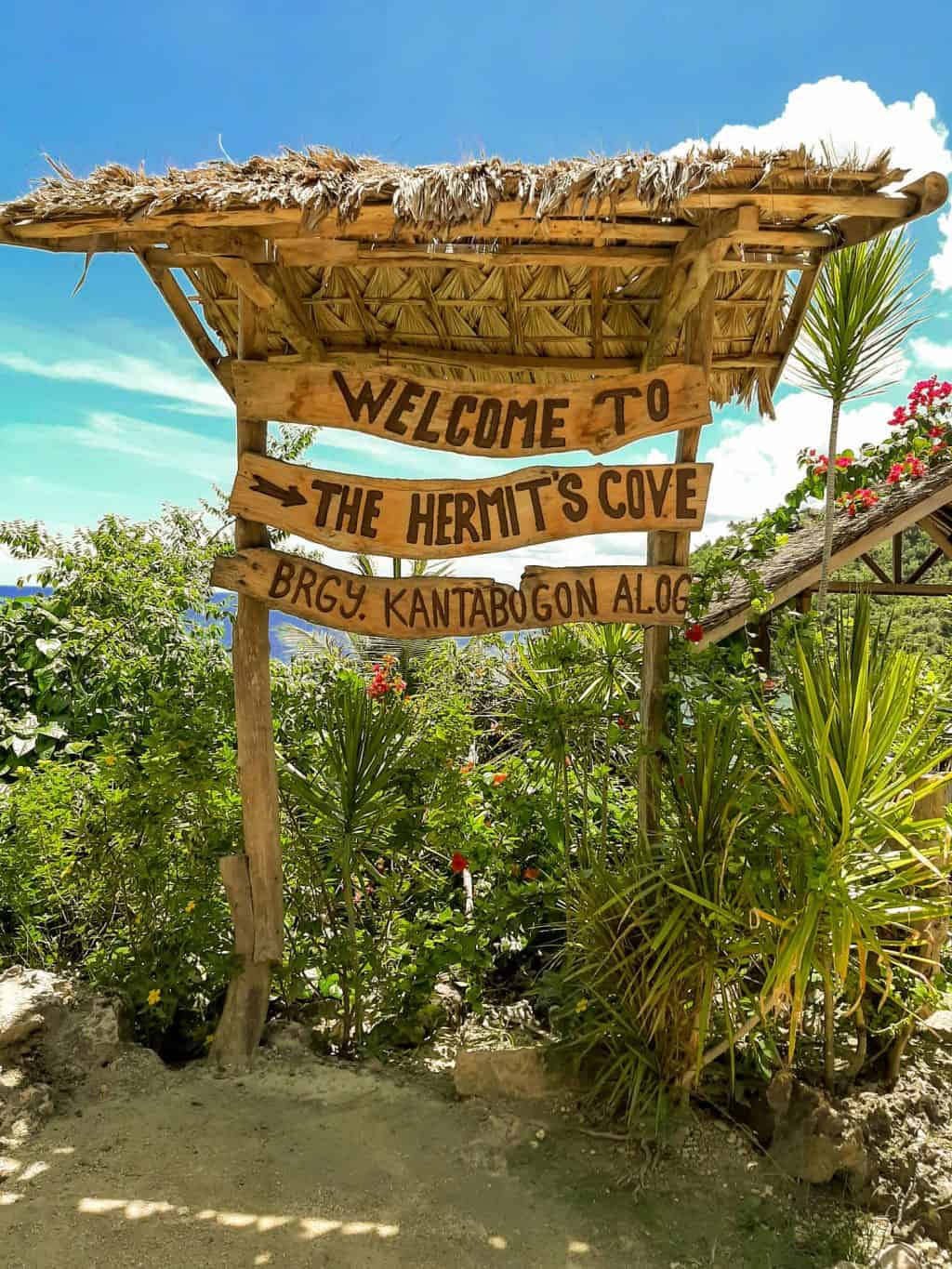 Through a set of wooden stairs, you can get to the Hermit's Cove but before you do so, it is highly advised to appreciate and bask in the picturesque view of the wide ocean from there. The magnificent view is more than enough to awe nature lovers – with the blue ocean, verdant trees and white sand, it is indeed a sight to behold.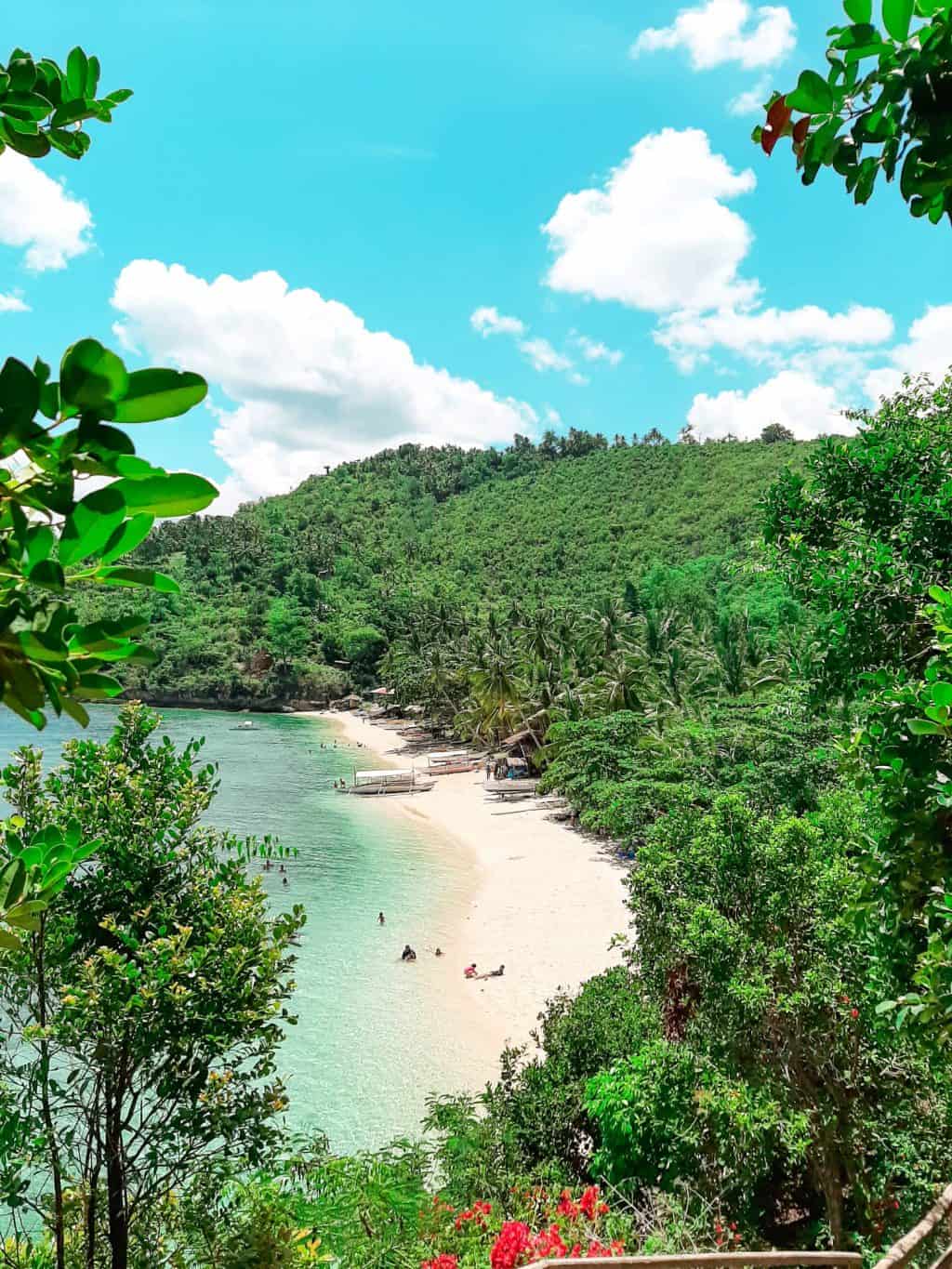 Once you're in the Hermit's Cove, you can then enjoy the white sand beach, open for you to frolic. The wide stretch of seashore is amazing and if that is not enough, local fishermen offer a tour to Bojo River.
To help maintain the cleanliness of the beach, there is an entrance or tourism fee of Php 100 per head, inclusive of cottage usage.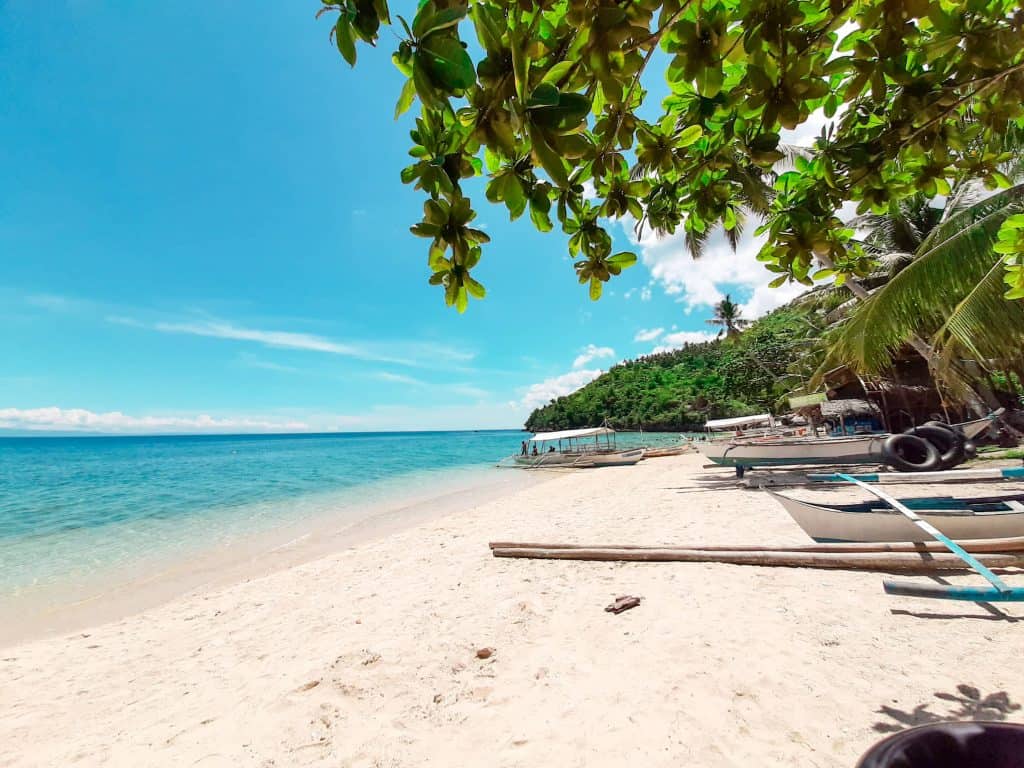 While there are no nearby eateries or restaurants, Hermit's Cove has grilling and barbecuing stalls where you can freely cook freshly caught fish from local fishermen for an affordable price. You can also buy food and other necessities back in the public market for your convenience. Also, it is advised that you bring your own food and also, practice CLAYGO as the place is run by LGU Tourism officers.
Be reminded as well that camping overnight is not allowed in the cove.
Rates & Other Information
Entrance fee: ₱100 per head, inclusive of cottage usage
Opening hours: 7AM to 5PM daily
Bojo River / Aloguinsan Tour
If you have all day, and want to visit other (must-visit) spots in Aloguinsan, it's best to book a tour in advance. An Aloguinsan Tour usually includes the following spots:
Hermit's Cove
The Farmhouse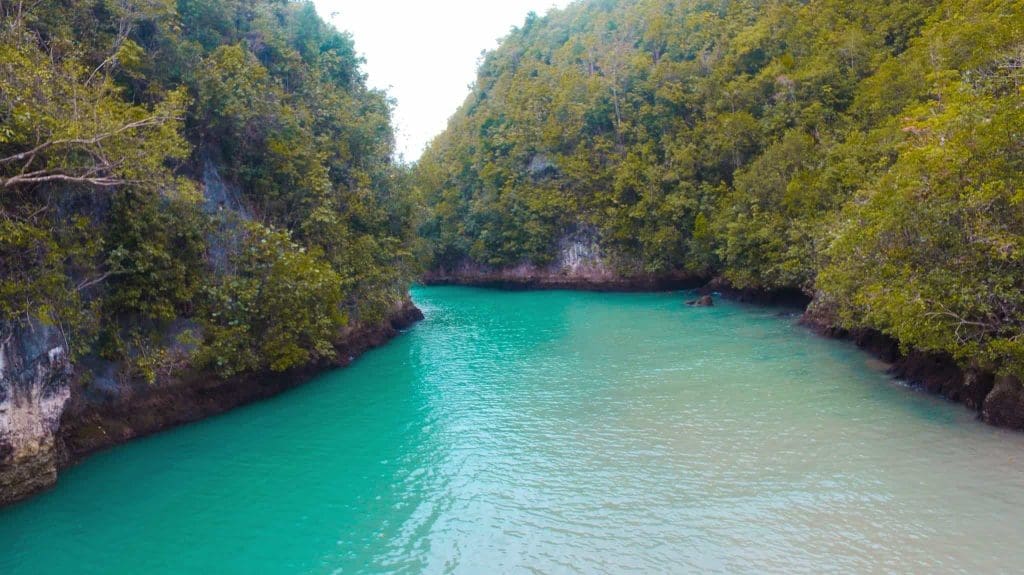 Contact information
How to get there?
Exact location: Aloguinsan, southwest of Cebu — 2-3 hours away from the city.
BY BUS: From the South Bus Terminal in N. Bacalso Ave., ride a minibus going to bound for Pinamungajan. Ask the conductor to drop you in front of The Farmhouse in Aloguinsan. Bus fare is ₱80 and travel time is 2 to 3 hours.
Another option is to take a Toledo-bound bus and transfer to a minibus or jeepney to Aloguinsan.
BY CAR: If you're bringing your own vehicle, just navigate with Waze and search for "Hermit's Cove Aloguinsan". There's a parking space available in the area. Heads up, roads going to Hermit's Cove are not concrete.
RENT A CAR/VAN: For a hassle-free trip, rent a van at SquadPH Tours and Travels.