Cebu lives up to its expectations of a nature escapade as it has an incredible roster of breathtaking waterfalls. Now, we are showcasing one of that roster. Meet Ginatilan's pride: the Inambak Falls.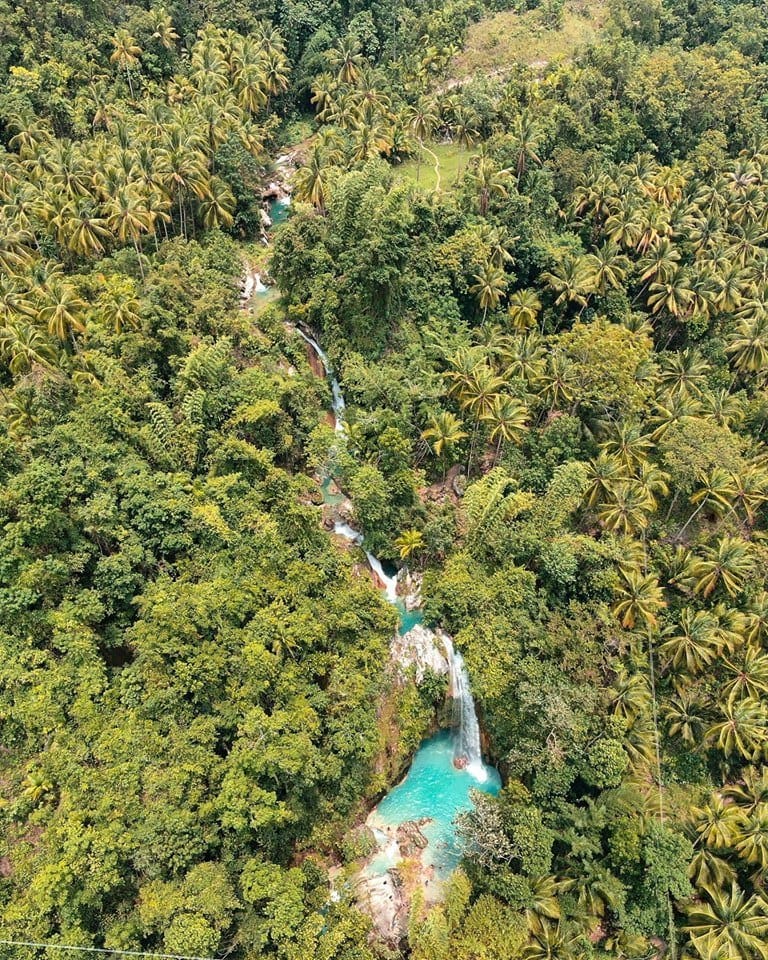 The waterfall spans out into 5 different levels, which is already an amazing feat, and the main waterfall of Inambak Falls is taller than the main waterfall of the Kawasan Falls. Those who have the hobby of canyoneering would surely enjoy this place as it is an incredible jump to take in.
Inambak Falls could possibly come from the Bisaya word "ambak", which is to jump, and surely a jump into the cold and relaxing waters of the falls is a good way to name it.
The water beneath is actually quite deep and the mossy cliffs and the overarching cave behind the falls makes it look like a natural paradise.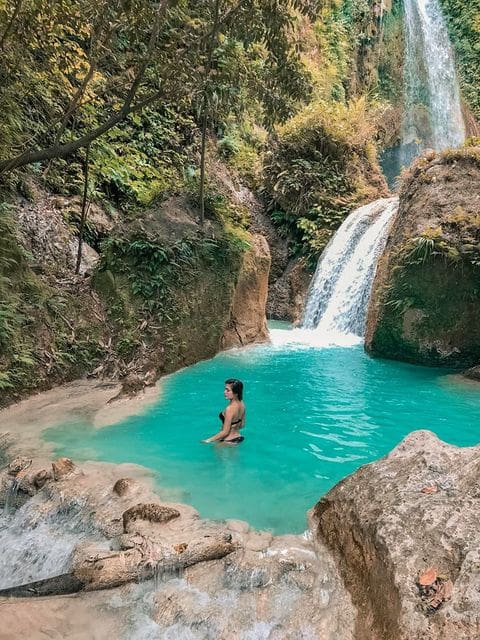 5 Levels of Inambak Falls
If you would like to visit all five levels, it would be advisable to get a guide yourself.
5th level: The fifth level, which is the topmost level, is a 15-foot cliff jump into the pool below, or about a 1 storey building jump.
4th & 3rd level: The fourth and third level is actually a small and cozy oasis a group of people can dip themselves in while feeling the sensation of the falls going down on your body.
2nd level: The second level is a very spectacular setting as the water runs down through a gentle slope on a cliff going towards the emerald pool. A rock can be found where the falls and the pool meet, so one can go there and give themselves a good old massage from nature.
1st level: Finally, the first level, which is the most bottom level, is a giant waterfall gushing out of the cliff edges around 100 feet tall with the same emerald waters greeting you to its cozy comfort.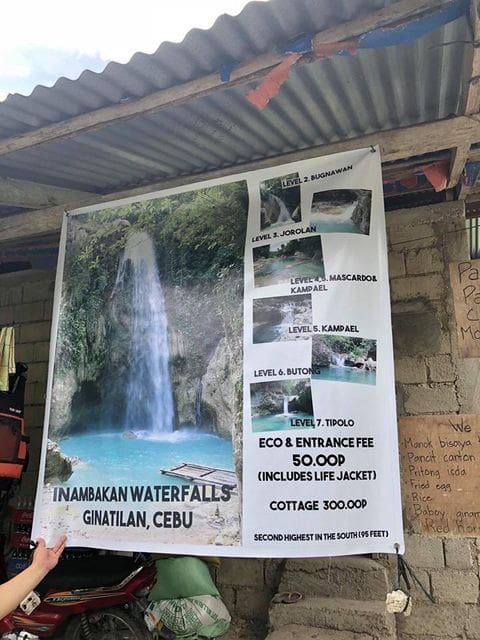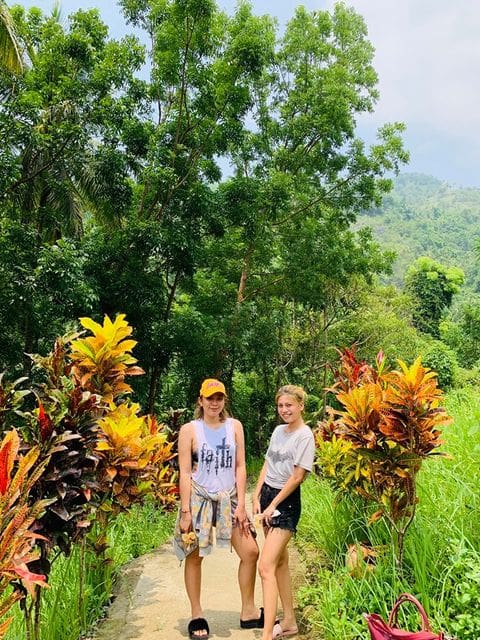 Rates & Other Information
Fees:
Entrance Fee: P50 per head, inclusive of life jacket use
Cottage: P300 per group
Transportation cost (one-way): P160-170 (Bus), P30-50 (Habal-habal)
Other Information:
Distance from Cebu City: ~130 km going South
Travel time from Cebu City: ~ 3 hours
How to get there?
Exact Location: Ginatilan, southern Cebu — approx. 3 hours away from Cebu City.
BY BUS: From the South Bus Terminal in Cebu City, take a (Ceres) bus bound for Bato via Barili. Tell the conductor to drop you off at Ginatilan and ride a habal-habal (motorcycle) going to Inambak Falls.
BY CAR: Just navigate with Waze or Google Maps and set your destination to "Ginatilan Municipal Hall". From there, ask around where you can park your vehicle.
Also read: