Gabii sa Kabilin is going online on its 14th run!
Initiated by Ramon Aboitiz Foundation Inc. (RAFI) in 2007, Gabii sa Kabilin has been one of the most attended and famed cultural events in Cebu. It aims to help preserve Cebu's rich culture and heritage and encourage the public to visit museums.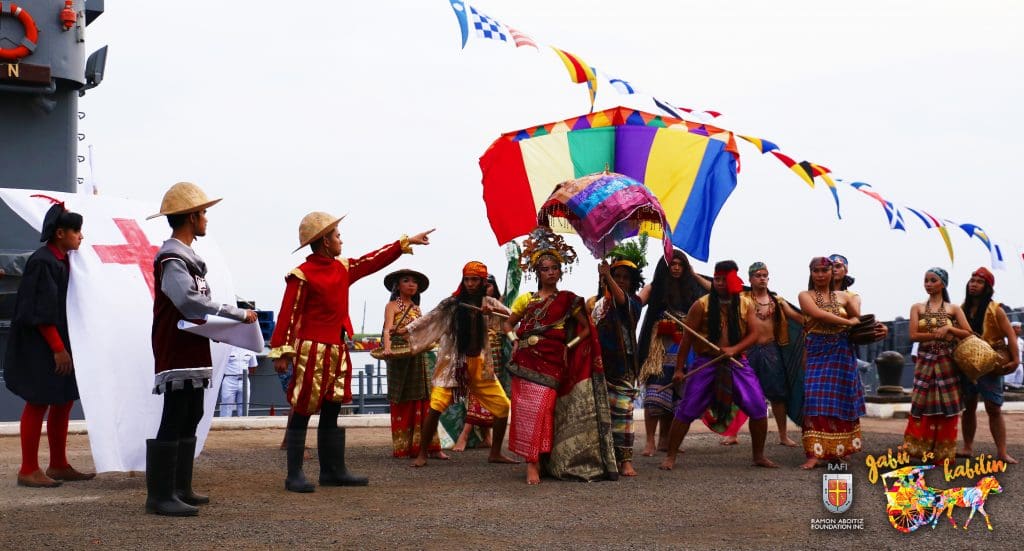 Today, culture has finally caught up with technology for this will be the first time that the usual festive activities be solely virtual and mind this, they are all for FREE!
This year's theme, "The Journey", focuses on the challenges faced by the Magellanic expedition, while Cebuano ancestors faced challenges to survive in a land that was about to be "found". A third in the series leading to the 2021 celebration commemorating 500 years of Magellan's arrival and birth of Christianity in the Philippines.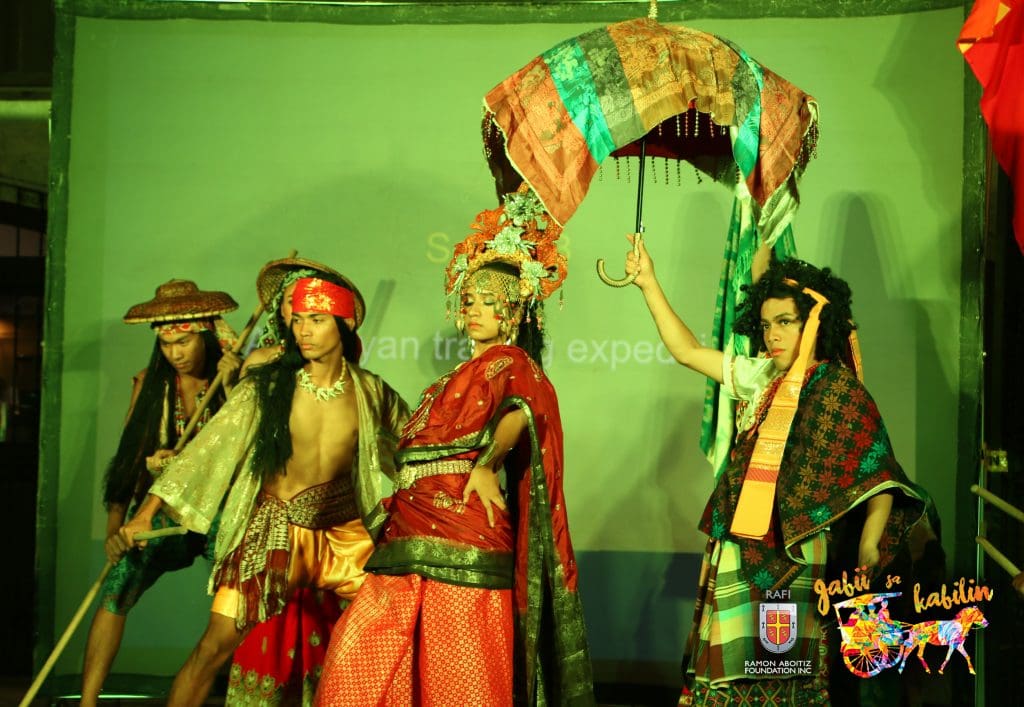 GSK Online Activities
In an opportunity to promote and share the story of our culture and heritage with just a click, various museums and heritage sites in Cebu are working together to host online talks, performances, demos, and activities from June to December 2020.
There are seven (7) GSK online activities lined up for the rest of the year. The first one will begin on Friday, June 26, 2020 at 3 p.m. with the talk "Tracing the Magellanic Expedition (Spain to the Philippines)" by Dr. Jose Eleazar R. Bersales.
Dec 18: 49 Questions with Magellan and Friends
A fun and informative dialogue with Ferdinand Magellan and his friends.
Gabii sa Kabilin online activities will close with Magellan and the notable men with him on his quest sharing facts, stories and answer and clarify queries.
What would Magellan and his sojourners have to say about Cebu now vis-a-vis the Cebu that they saw during their time?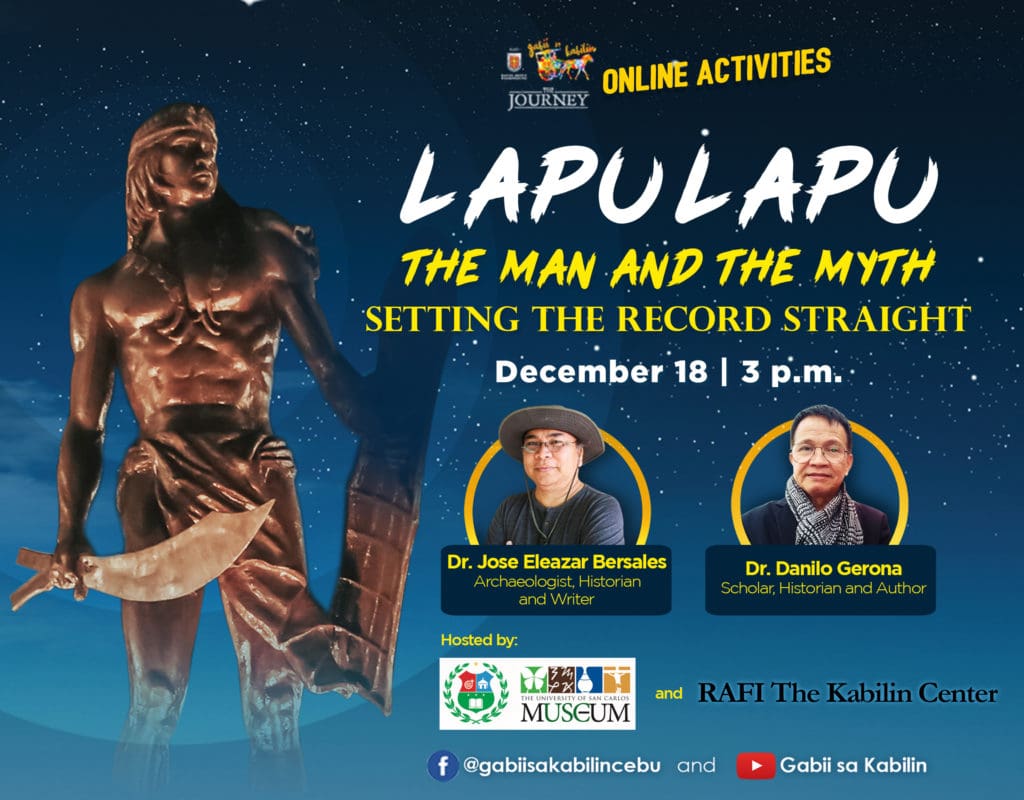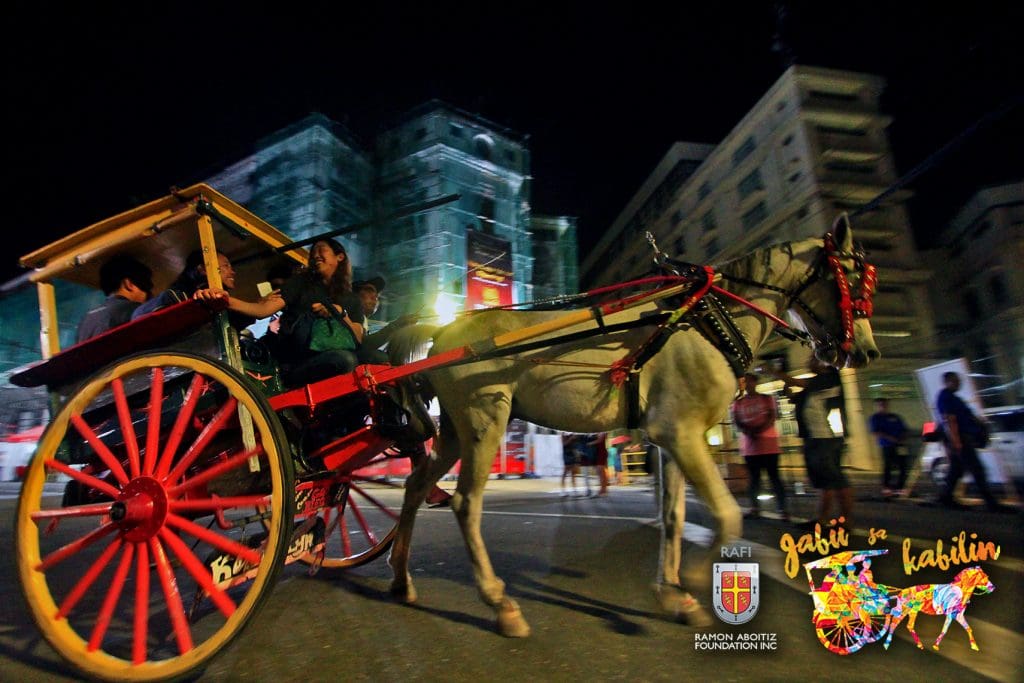 Watch, Learn and Win!
Exciting prizes await for the viewers and participants of the online activities prepared by RAFI. Make sure you follow @gabiisakabilincebu on Facebook for updates.
GSK for Kids
Kids may also join special activities related to the monthly topics. The GSK children's activities are organized in partnership with Ramon Aboitiz Foundation, Inc. – Dolores Aboitiz Children's Fund (RAFI – DACF).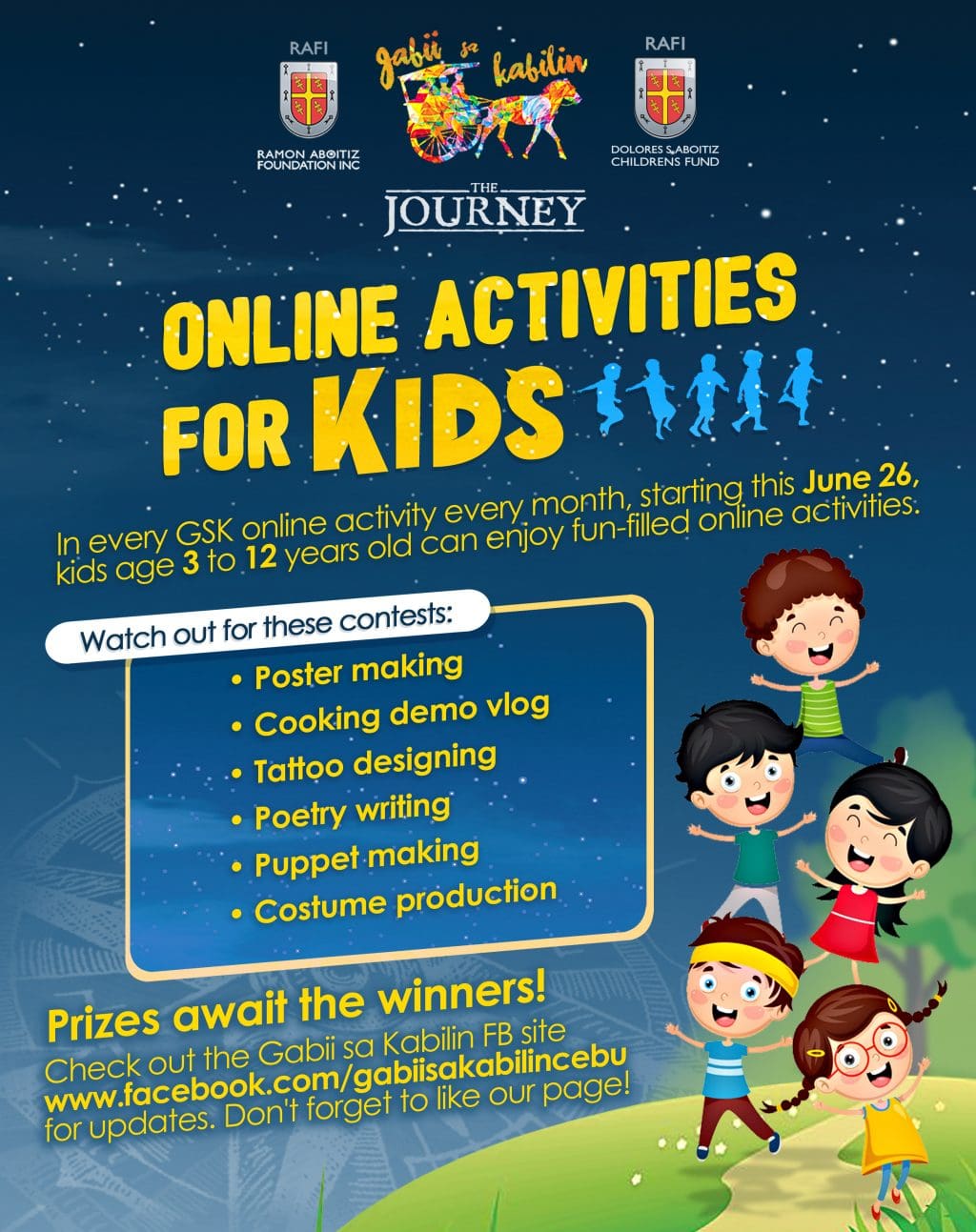 Note: Participants who bought tickets for this year's physical gathering may avail a refund after the quarantine period at museums and sites where they were purchased.
For more information and updates, like and follow @gabiisakabilincebu on Facebook.
Finished Activities
June 26: "Tracing the Magellanic Expedition (Spain to the Philippines)"
The talk will focus on the discoveries and challenges encountered by Ferdinand Magellan and his crew on their way to our islands including loss of supplies, hunger, famine, outbreaks of diseases and even a mutiny.
Learn more about the travails of the Magellanic expedition in this webinar by Dr. Jose Eleazar R. Bersales, an archaeologist, historian and writer, who currently serves as USC Museum's Director and Provincial Consultant on Museum Affairs.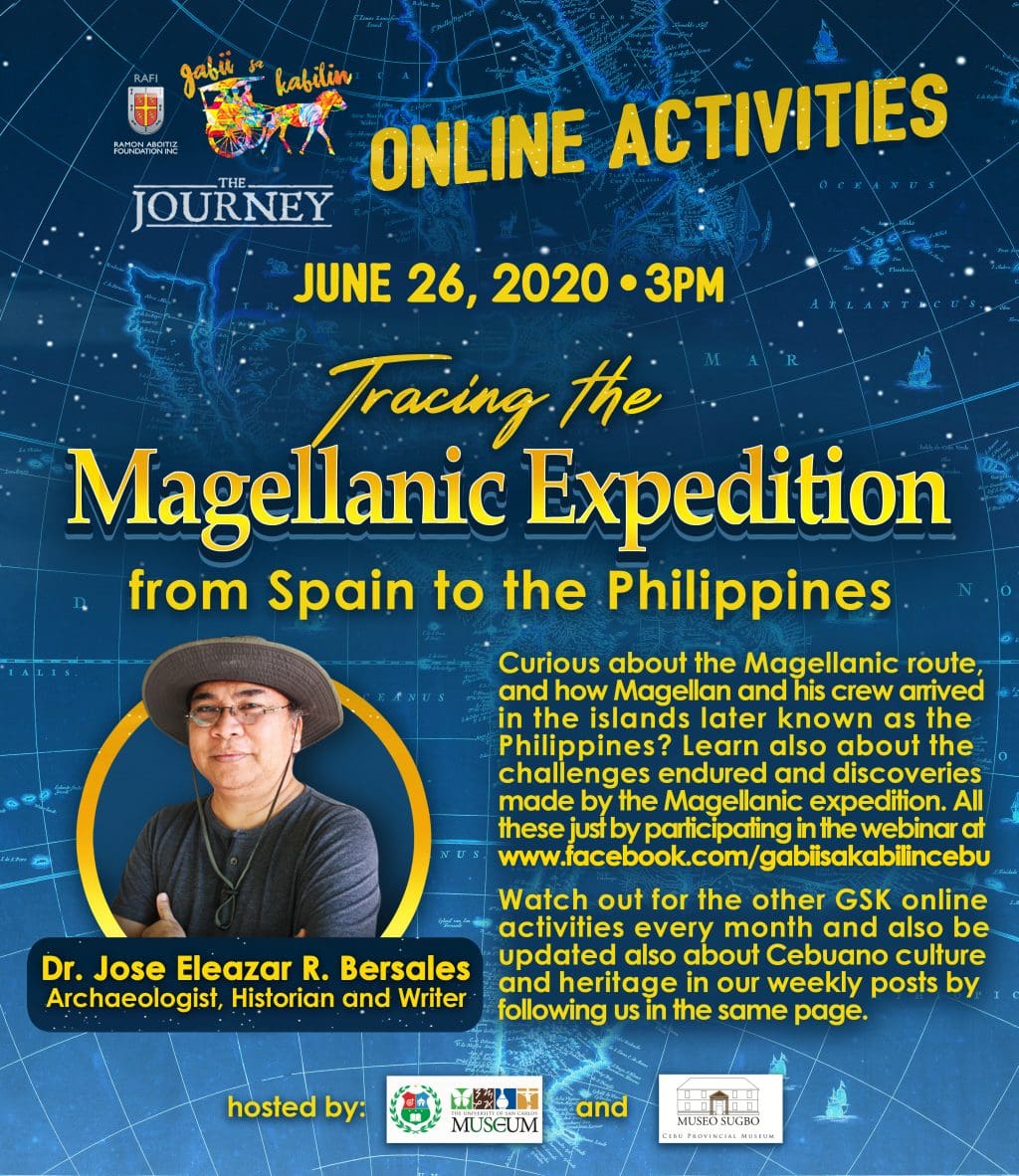 July 24: "The Journey of the Cebuano Palate"
A cooking demo that will serve our favorite and distinct Cebuano dishes like kinilaw, buwad, lechon, puso, puto and of course sikwate
Don't miss out and learn how to make our homegrown delicacies, as well as uncover a history lesson on Cebuano dishes and snacks.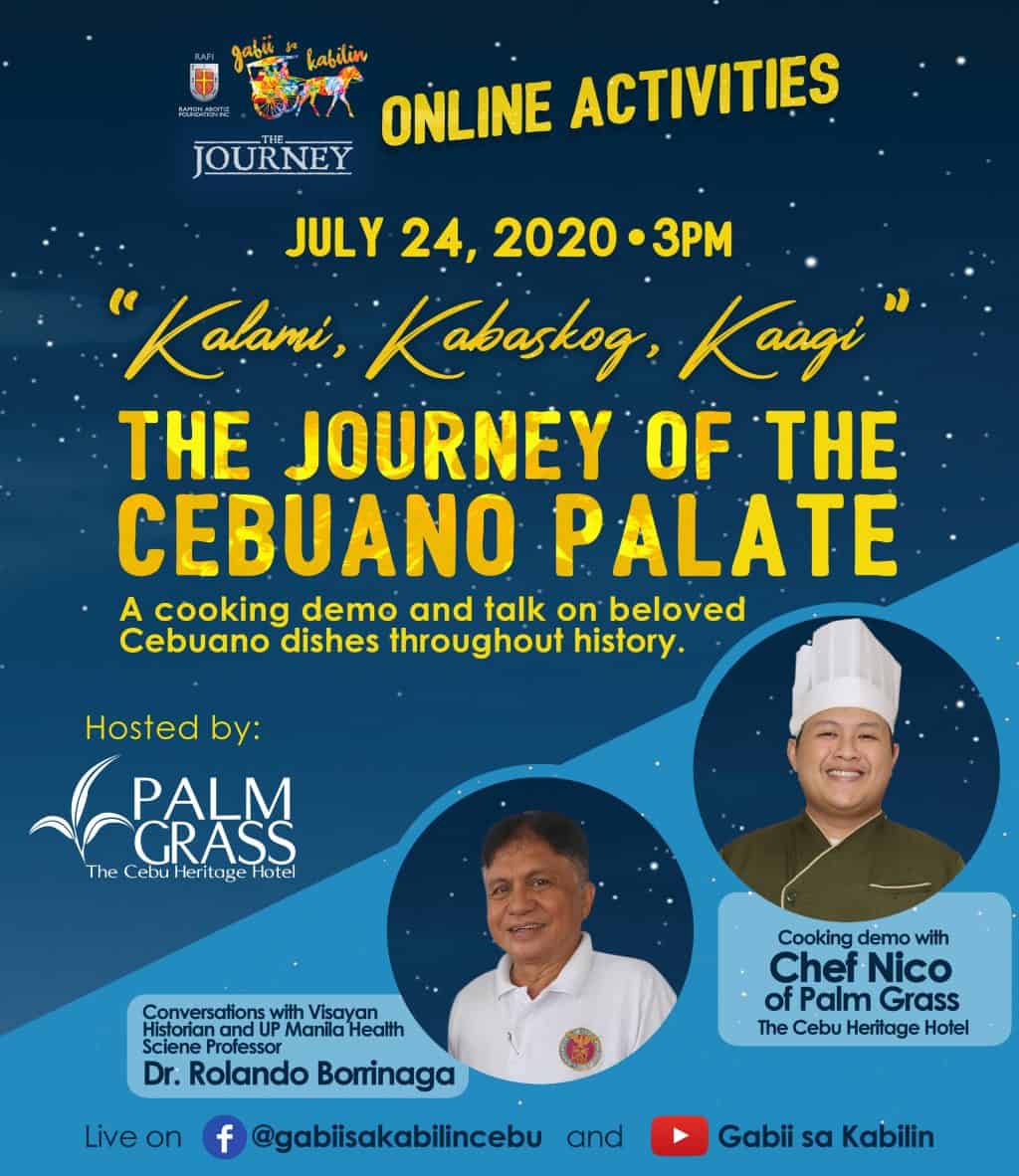 Aug 28: "Visayan Tattooing and Tattoo Designs"
Did you know that tattooing was widely practiced by our ancestors in precolonial times?
In his book Barangay, William Henry Scott wrote that tattoos were considered a sign of valor and likened it to modern military decorations given after battle. Traditional tattoos intricately and skillfully done and are worn with pride.
Learn more about Visayan tattooing and its deep significance in this insightful webinar by Mr. Piper Abas of Atawu Culture and Tradition.
Sept 18: "Virtual Tour of Fort San Pedro"
Fort San Pedro will hold its very first virtual tour on Friday, September 18 at 3 p.m. as part of the monthly Gabii sa Kabilin (GSK) online activities.
The guided tour will trace the Fort's 455-year history from a Spanish defense fortress to one of the historical and tourist spots in Cebu, and will highlight the history and significance of forts in the Philippines, including during the precolonial period.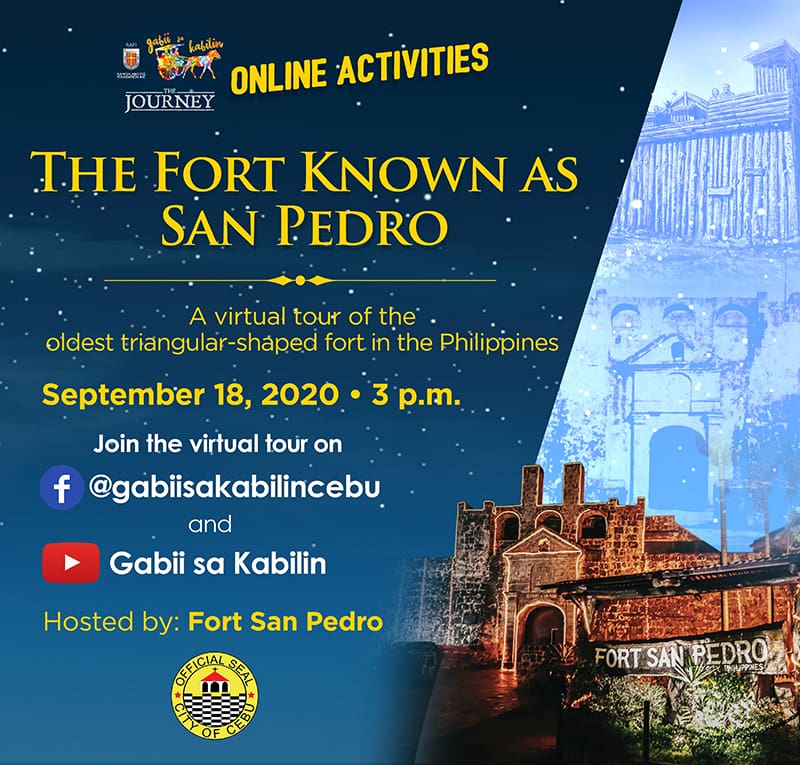 Oct 23: "Visayan Myths and Legends"
Visayas holds a rich and colorful collection of myths and legends. Stories about gods and goddesses, monsters and creatures, and heroes, reflecting our environment, morals and traditions.
Explore the various myths and legends of our Visayan ancestors in a storytelling session both kids and adults will surely enjoy.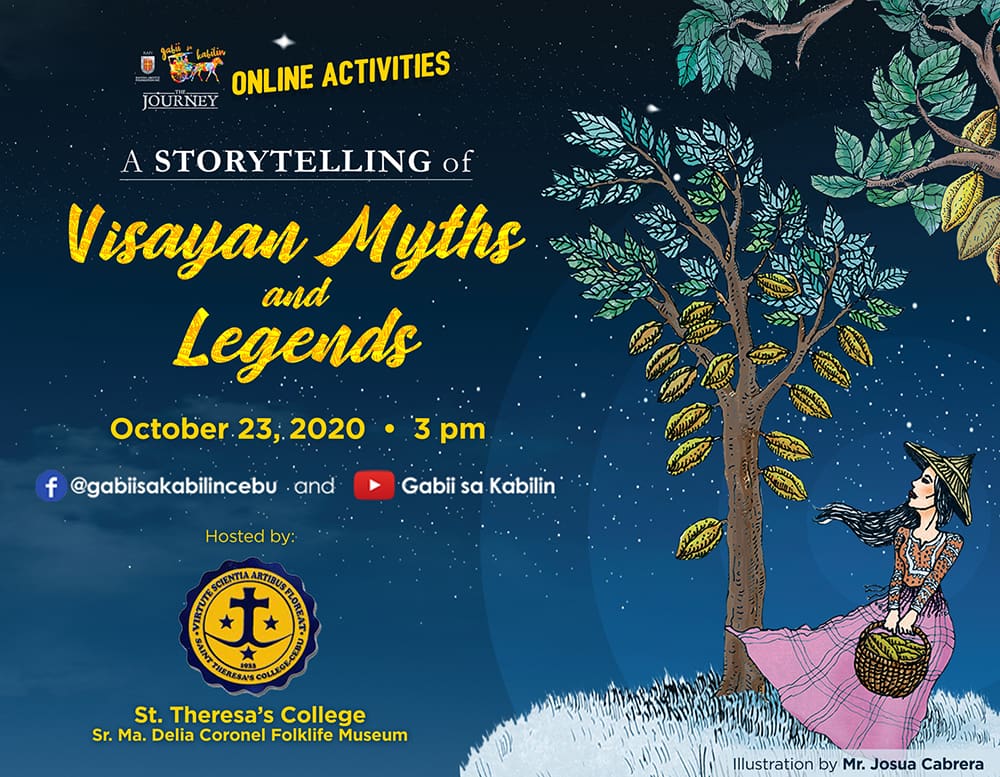 Nov 27: "A Precolonial Cebuano's Journey through Life and the Afterlife"
An artistic performance on how our precolonial ancestors viewed death and the afterlife. How cool is that?
Precolonial Cebuanos had various rites to send off the dead which included anointing, grooming and burial practices. They also believed in the afterlife where the soul of the departed will be taken by boat and received by predeceased relatives. (Scott, 1994)