On July 24, Vicente Sotto Memorial Medical Center (VSMMC) in Cebu City has formally opened its Drive-Thru & Walk-Thru swabbing test center for SARS CoV2 (COVID-19).
This is a program of their Subnational Laboratory (SNL) in line with the expanded testing guidelines per DOH Memorandum 2020-0258-A.
There are many worries in this world but thankfully this swabbing is not one of them since the testing is FREE and furthermore, it is open to the public.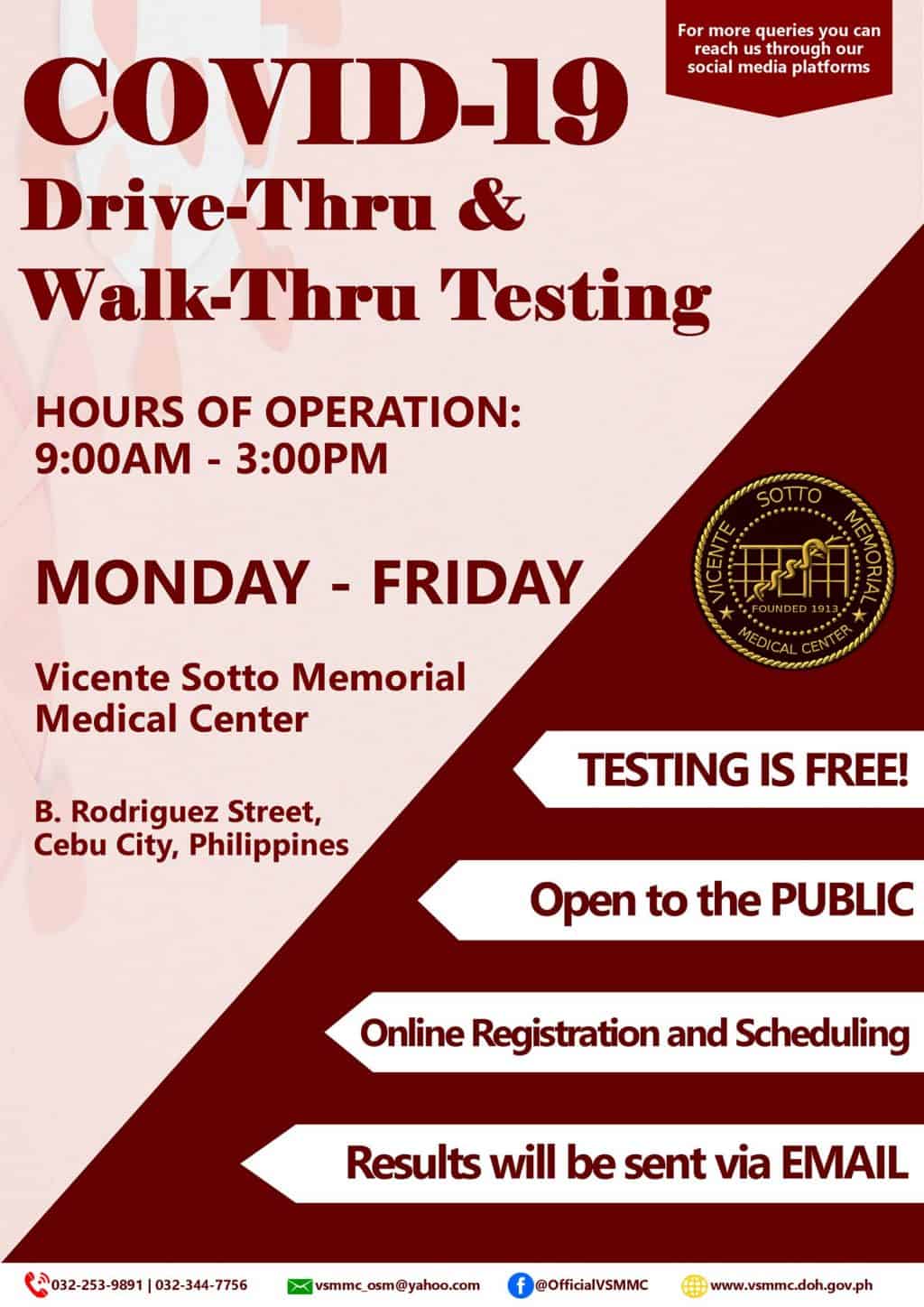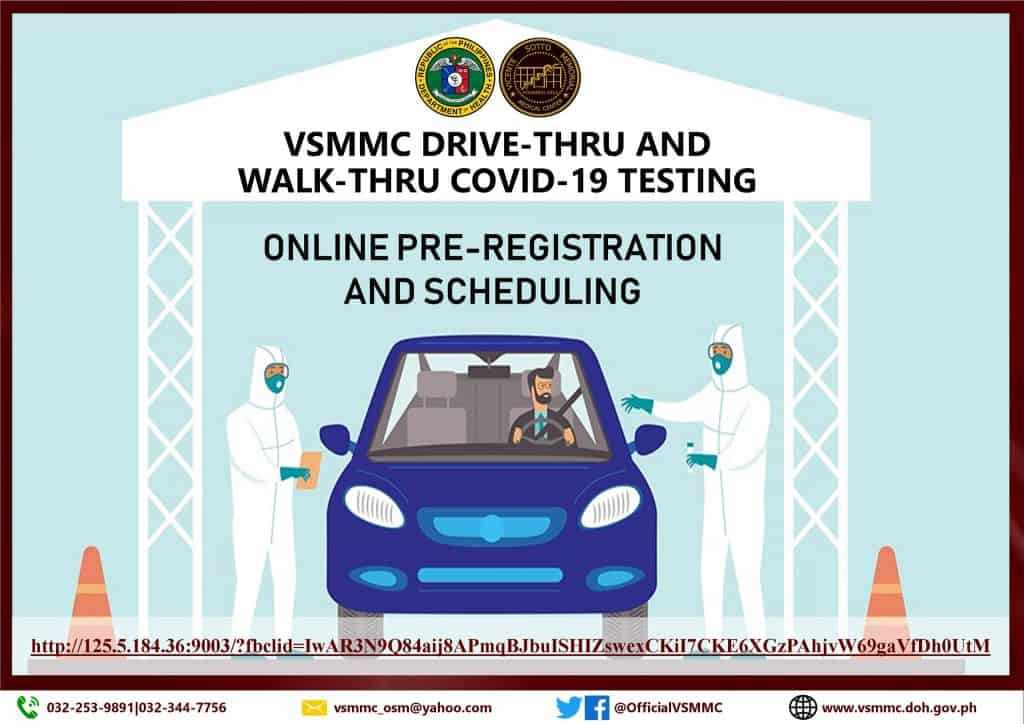 Process Flow
Access VSMMC FB page and click the link provided.
Fill up Case Investigation Form and choose a schedule online.
On the testing day, Print/Save QR code and bring Valid ID
Present QR code, Valid ID and register at tent A
Your temperature will be taken and you will be given a bar code sticker
For Swabbing:
Walk-thru subjects to tent C
Drive-thru subjects drives to tent D or E
Scanning of bar code and verification of subject identification
Nasopharyngeal swab (NPS) / Oropharyngeal swab (OPS)
After swabbing, exit the area through:
Walk-thru subjects exits via B. Rodriguez gate
Drive-thru subjects exits via Jones avenue exit gate
Releasing of results through email is in 4 days and a copy will be given to your Local Government Unit (LGU) through DOH-RESU for contact tracing.
Free online registration and scheduling, please click the link below: https://bit.ly/vsmmconline
Other Information:
Operating hours: 9am-3pm (Mon-Fri)
Exact Location: B. Rodriguez St., Cebu City Philippines
Free Registration link: https://bit.ly/vsmmconline
Note: Due to voluminous registrations, there are times that the link is not accessible, however, retry and/or contact them through their page.