Cebu isn't just a home of amazing tourist destinations and rich cultural and historical background but also, a home of big brands that have flourished over the years. Some have even gained national and international recognition.
Here's a list of Cebu homegrown franchise brands that have expanded across key cities in the Philippines. You might want to venture into franchising with these brands soon.
1. Julie's Bakeshop
First on the list is the ever-famous Julie's Bakeshop. Who wouldn't recognize this bakeshop with outlets just sprouting almost everywhere? Their classic breads have been the staple for every household's merienda's and breakfast paired with hot coffee.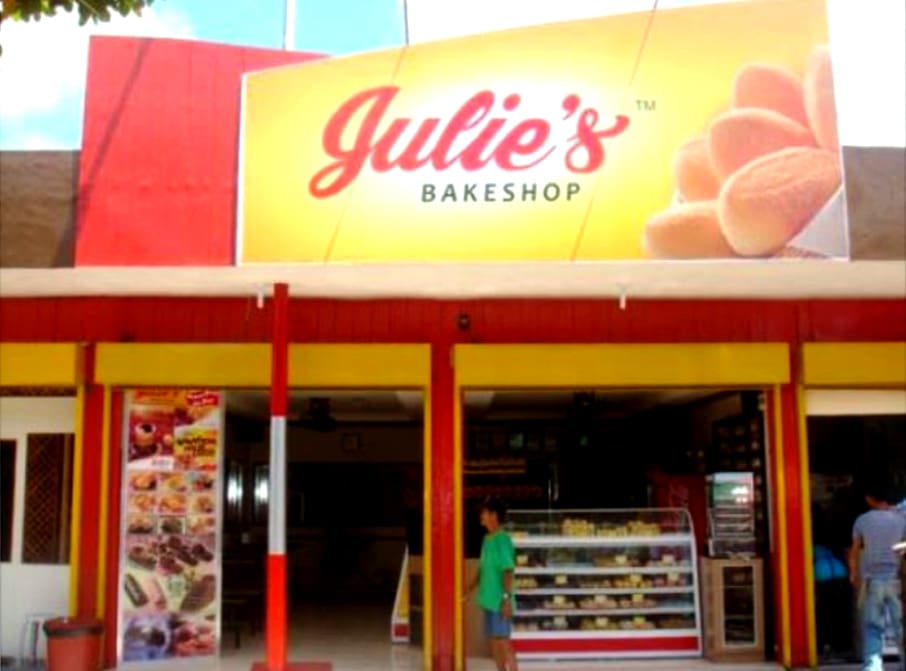 The first Julie's Bakeshop opened in Wireless, Mandaue City, Cebu in 1981 by Julie Gandionco who was a canteen concessionaire of a factory in Cebu. It became a hit and so, after several years, it opened its first full franchise branch in Camiguin Island in 1998. Since then, the brand had been actively engaged in franchising endeavors, opening more franchise outlets across the country. To date, Julie's Bakeshop has more or less 500 stores nationwide.
2. Bo's Coffee
Iced coffees, frappes, brewed coffees – these drinks are the trend today. If you go to IT Park, Cebu Business Park, and other known establishment hubs in the city, you will never miss to take a sight of coffee shops swarmed by students, workers and many others who want to take a shot of caffeine.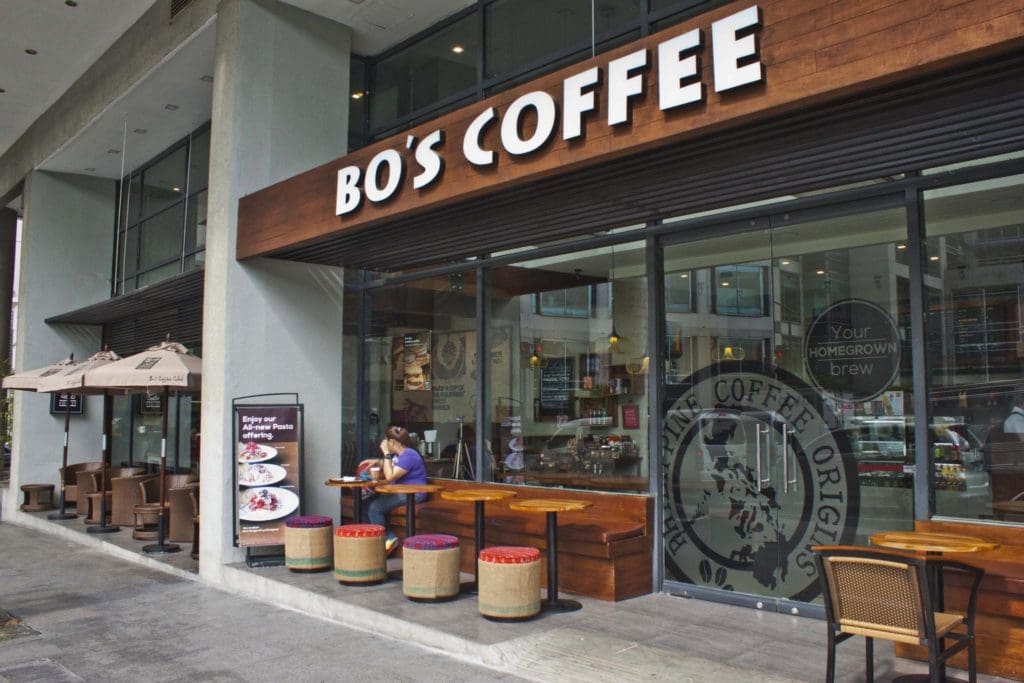 Bo's Coffee is already the go-to coffee shop in Cebu long before Starbucks came to the Philippines. It was founded by Steve Benitez in 1996 in Cebu City, Philippines. The company has a total of more than outlets 100 outlets throughout the Philippines and a branch in Qatar. Bo's Coffee takes pride in their beans that are sourced from local farmers in Sagada, Mt. Katinglad, Mt. Matumtum, and Mt. Apo.
Even until now, Bo's Coffee has been consistent in keeping up with the trend, making it still the top pick for a study night out, appointment/meeting venue, and for a lax and chill afternoon talk with friends.
3. Dimsum Break
Dimsum Break was founded in Cebu in 1996 "to cater to the modern fast-paced lifestyle." It's a fast food dim sum concept venture by Harbour City Dimsum House Co., Inc. This Cebu-based company operates three Chinese restaurant outlet brands – Ding Qua Qua, Harbour City, and Dimsum Break.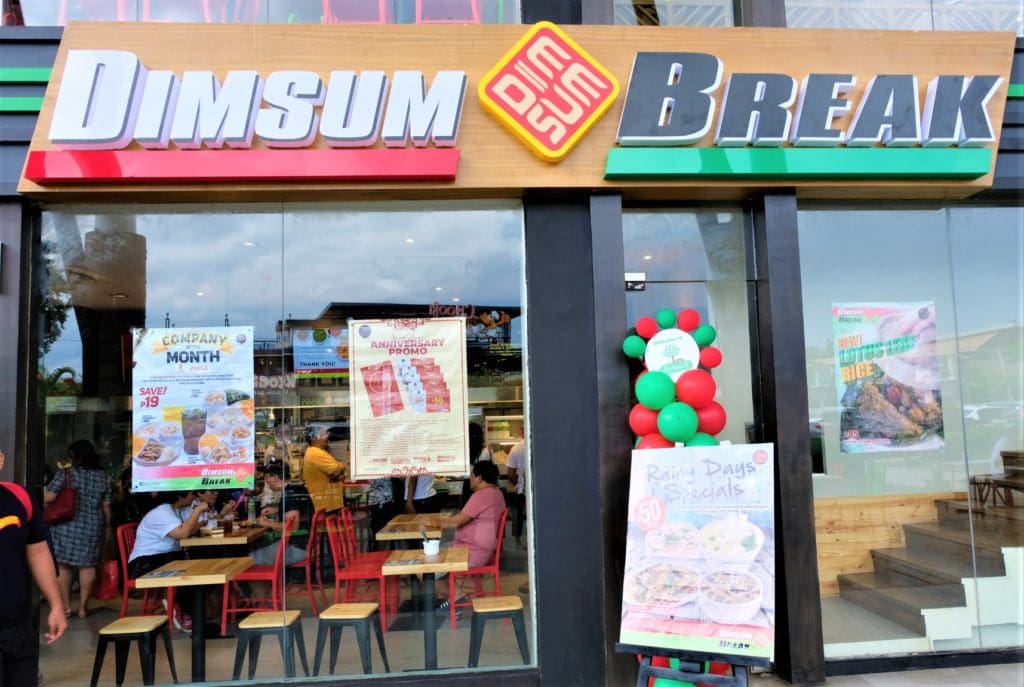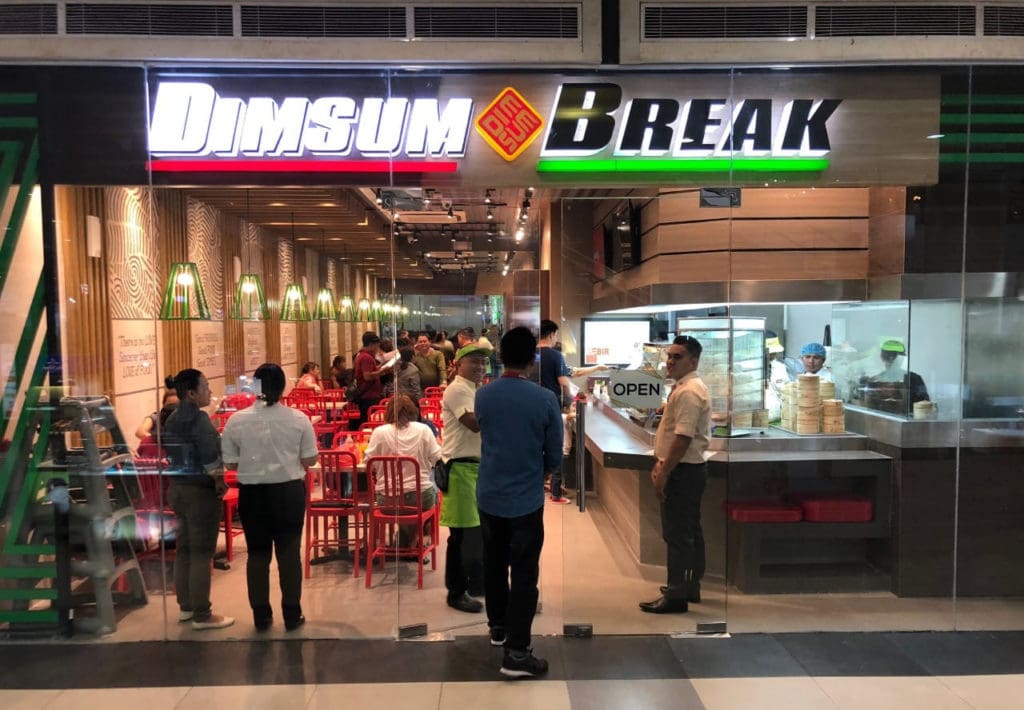 Accordingly, it came as the company's response to a mall operator's desire to cater to late-night customers in bowling alleys and movie cinemas. Now, the Dimsum Break brand has been driving the company's growth, as it effectively hit the consumers' fast pace lifestyle and embrace the fast food concept while keeping the authentic dim sum quality. Their 16 branches nationwide have consistently provided customers with mouth-watering and authentic Chinese meals including its original steamed fried rice and rice pots choices.
4. Penshoppe
Today, the competition in fashion retail industry has become a neck-to-neck battle with different clothing brands trying to appeal to the millennials' taste. Penshoppe has never left the scene without giving us on-trend, affordable, and quality merchandise that complement with everyone's lifestyle. It has tapped famous international stars as its ambassadors including Kendall Jenner, Lucky Blue Smith, Mauro Maurer and Gigi Hadid.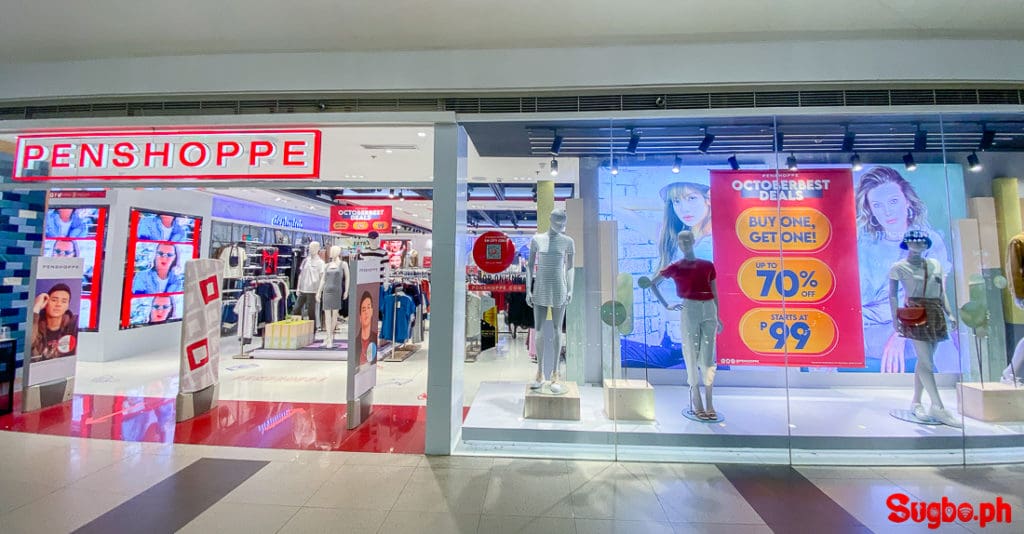 Penshoppe began as a t-shirt company in 1986 here in Cebu. It's the flagship brand of Golden ABC Inc., the apparel manufacturing company owned by Bernie Liu. Now, it has expanded and dominated the clothing industry with its 300 stores nationwide and with presence in Indonesia, Kingdom of Saudi Arabia, Kingdom of Bahrain, U.A.E, and Cambodia.
5. Thirsty Juices and Shakes
Thirsty? Thirsty Juices and Shakes had been satiating us with their fruit juices and shakes since the 90's. It started in 1993 as an outlet at the Food Court of the SM City Cebu. Three years after, it was sold to Mr. Bunny Pages and since then, the growth became evident with 150 stores located in 29 cities nationwide.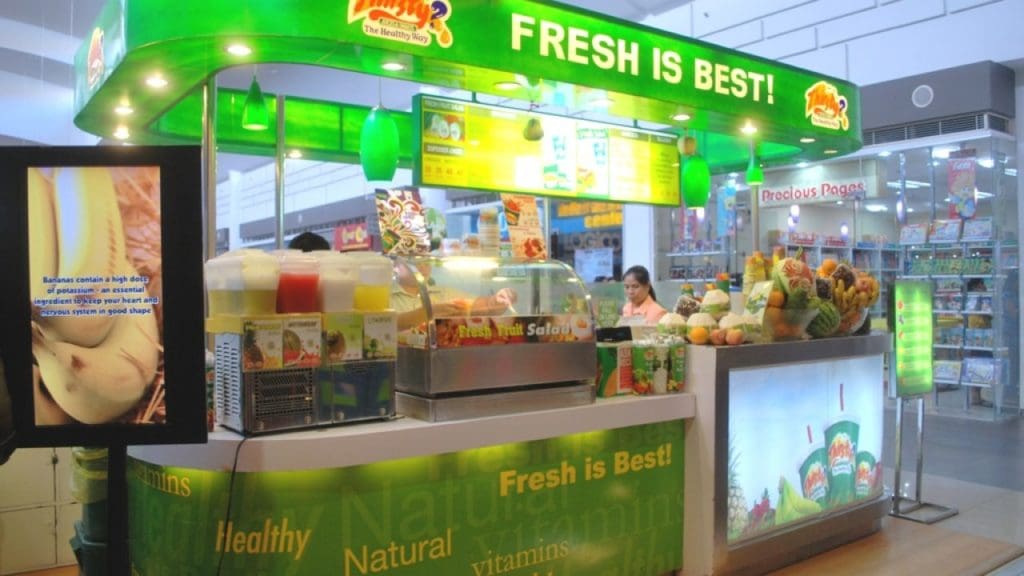 The brand brags its different fruit drink concoctions that are healthier alternatives for soft drinks and other artificial juices. The shakes are prepared in front of the customers to assure them good quality and freshness.
6. Islands Souvenirs
Filipinos always find time to look for pasalubongs whenever they visit new places. It is in this area where Islands Souvenirs is known for. The brand had provided quality souvenirs that were both practical and creatively designed and are packaged in vibrant shopping environments.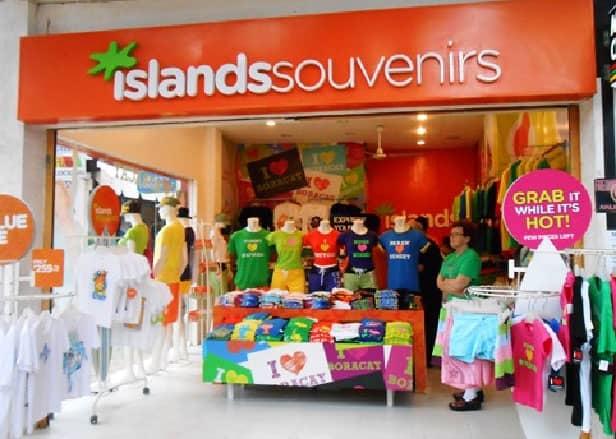 Islands Souvenirs started in Cebu in 1992 by its chief executive Jay Aldeguer. He established the business with an initial capital of P200,000 that he earned from his T-Shirt business in college and some help from his parents. Using cart made from bamboo, Aldeguer began selling the shirts at the White Golden Department Store in Cebu. Gaisano then offered him a space, and by his second year, his sales ballooned to more than 300 percent and is growing at a double-digit pace for the next years.
Now, Islands Souvenirs retail operations have expanded to over a hundred stores in various high-traffic tourist locations in the Philippines.
7. Hukad sa Golden Cowrie
It's always a feast when you're at Hukad!
Hukad is the mall-based brand of Cebu Golden Restaurant Inc. (Golden Cowrie). The brand started from an idea of integrating southern hospitality and authentic native dishes in a modern dining atmosphere. Over the years, the homegrown restaurant that started as a small eatery in 1982 has established itself as an institution for Filipino cuisine in Cebu serving generations of diners.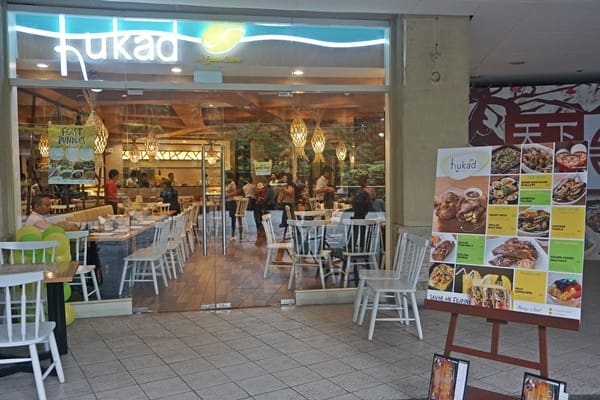 Its Hukad Cotabato outlet serves a testament to the brand's commitment to cater the diverse tastes of the regions. It is the first Hukad branch that does not serve pork on its menu, instead highlighting and further developing favourites into non-pork versions, such as the Tofu and Bangus Sisig.
8. Kuya J Restaurant
Nope, the letter J doesn't correspond to Jericho Rosales, the brand's famous endorser.
The brand was named such because most Filipino families have a 'J' in their family (Jose, James, Jesus, Jericho). It started as an eatery (J's Eatery") by a man named Jay in Cebu who has already migrated to Canada. When businessmen Lowell Yu and Winglip Chang took over, they started renovating it from the menus to its interior design and eventually, renamed it to "Kuya J".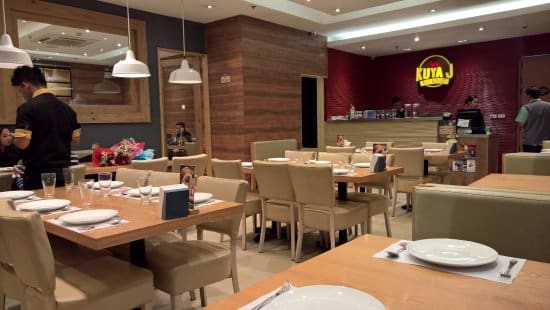 Kuya J Restaurant first opened its doors in January 2013 at Escario, Cebu City, and served delicious, home-cooked Filipino dishes with a unique touch. Since then, it has grown to become a nationally recognized brand offering favorite Filipino food that has affordable prices, great taste, and excellent service. It is also currently one of the fastest growing restaurants in the Philippines with 100+ stores nationwide.
9. Body and Sole Spa
Body & Sole Spa opened its first branch last May 15, 2003 in Raintree Mall along F. Ramos Street in Cebu City. It's a 50 square meter urban spa at the heart of Metro Cebu.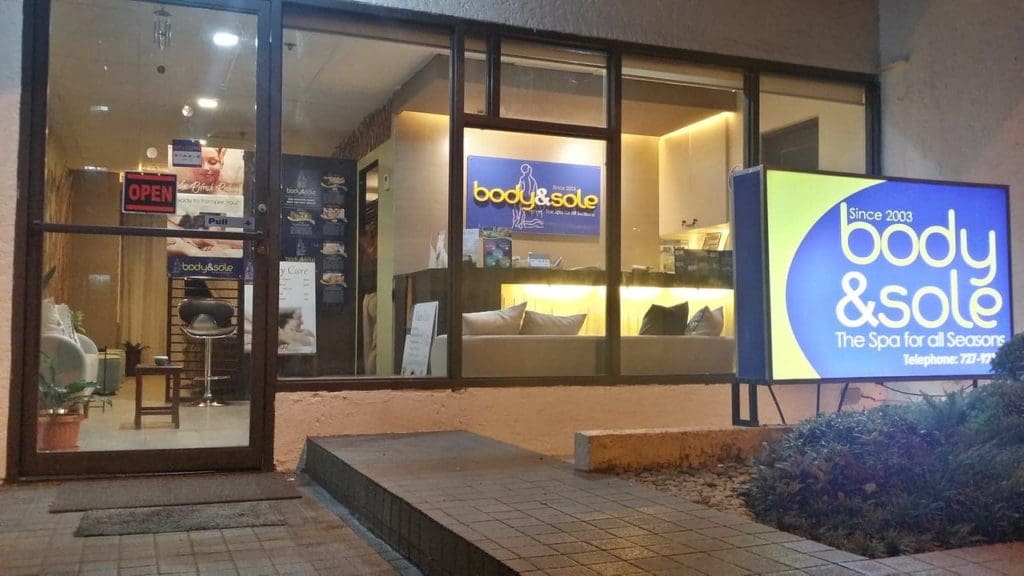 Johnie Calamba Lim, its founder, said that it was established to make spa services accessible and affordable to mainstream consumers. That time, spa was only considered as an extravagant service, or plain vanity, that was not appealing to budget-conscious consumers.
Over time, the brand opened more and more outlets in many cities across the country and became the top urban spa destination for families and friends.
10. Beauty & Beyond
In an effort to meet the demand for affordable, high-quality facial beauty and body sculpting services in the island province, twins Jennifer and Jasmin Weigel-Sarmiento jumpstarted Beauty and Beyond in August 2012.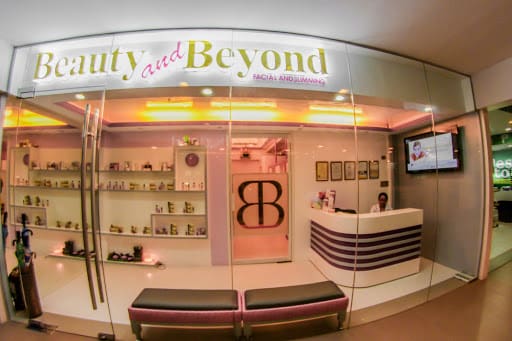 In 2014, it opened its doors for franchising, giving the brand greater chances for nationwide growth. The company has been awarded multiple times for providing top-quality maintenance only, non-invasive slimming and facial services at affordable prices.
In times when there are thousands of people losing their jobs, being able to create one is a blessing. Our entrepreneurial skills coupled with passion, resourcefulness and creativity will surely take these Cebu homegrown franchise brands to the next level.