One thing I love about being a Filipino is having the "community spirit". No matter what issue our country is facing, we always rise above the situation – as one. Right now, we are in a crucial fight with this pandemic caused by COVID-19. The number of confirmed cases keeps on increasing which pushed President Duterte to place the whole country under the State of Calamity, hence, the lockdown.
However, despite the situation, nothing can stop the Filipinos from helping one another especially those who are greatly affected by this pandemic, and who are considered as frontliners in fighting this virus. Several celebrities and companies raised funds for the less privileged, billionaires donated bulk of their wealth to the poor, and the local government units are constantly looking for ways to provide and support our medical workers and frontliners.
If you wish to extend a helping hand but are doubtful because of the community quarantine, don't worry because you can help by staying at home. Here's a list of some celebrities/influencers, netizens, companies, and organizations who are raising funds for our health workers, and those who are affected by the quarantine:
1. ABS-CBN's Pantawid ng Pag-IBIG Program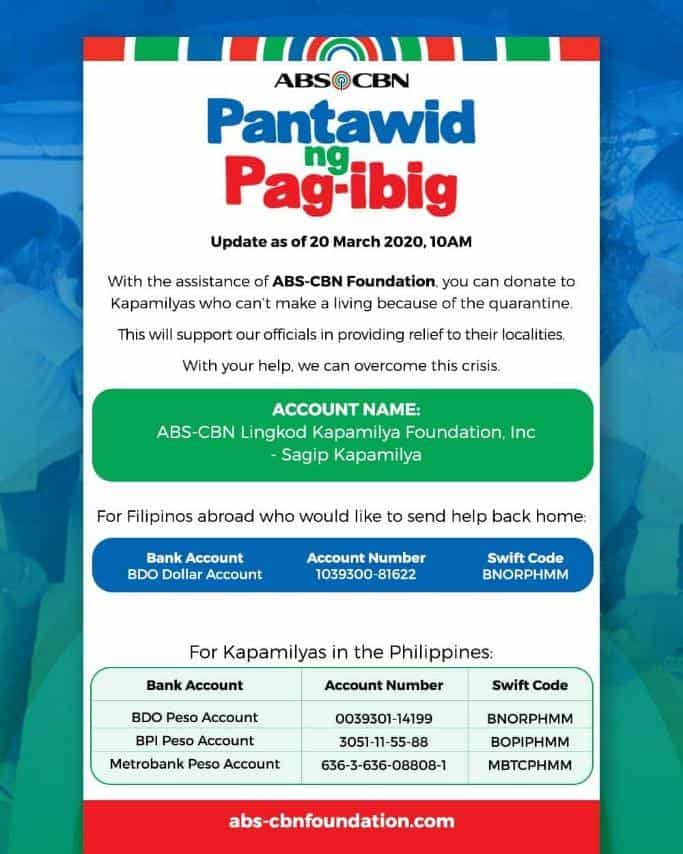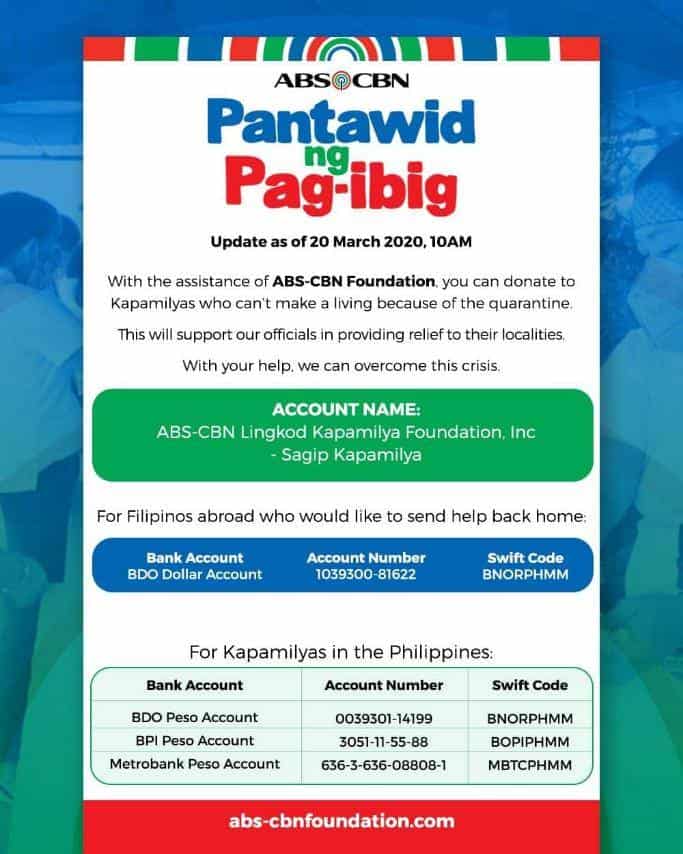 2. Sarah Lahbati-Gutierrez
Raised funds will provide urgent medical necessities as well as food and important goods for all COVID19 frontliners (health workers, military and police checkpoints), and also the PUV drivers; tricycle, jeepney, bus and taxi drivers. The fund will be used to buy all of these urgent necessities to help people in need.
For medical supplies, food donations, toiletries supplies, you can email them here:
[email protected]
GoGetFunding link: gogetfunding.com/labansacovid/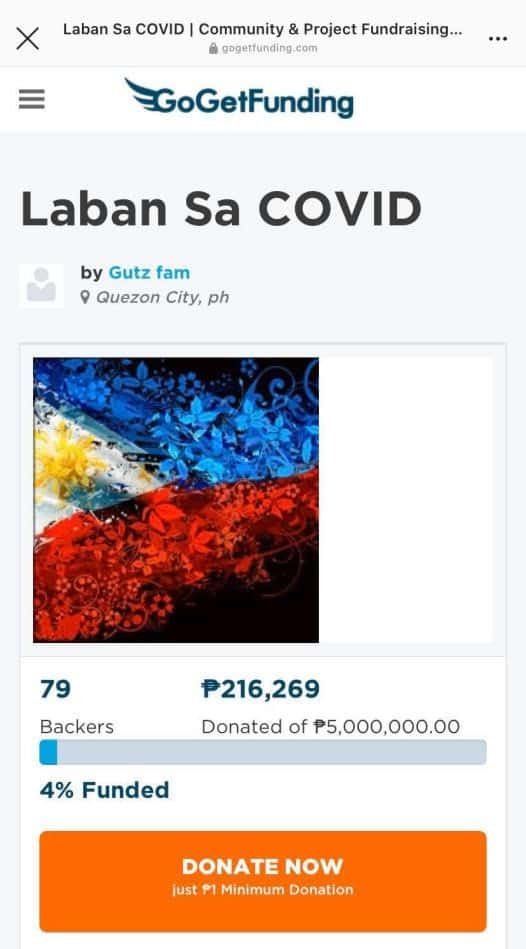 3. Rei Germar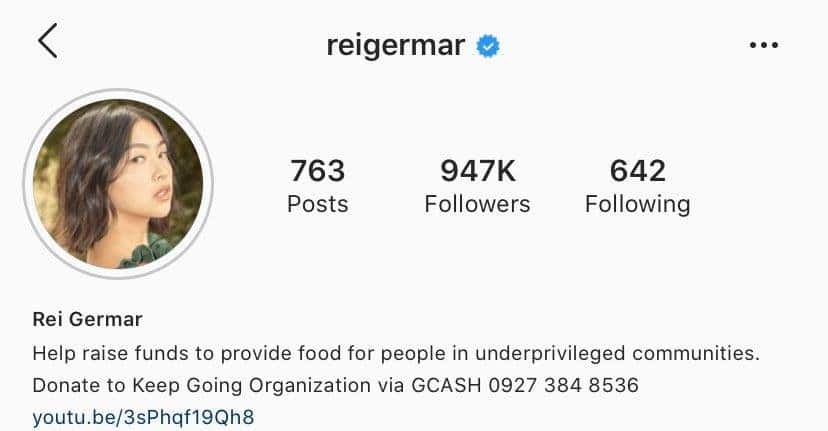 Raised funds will be given to the underprivileged communities. Follow Rei Germar on Intagram.
Donate via GCash:
Name: Keep Going Organization
Number: 0927 384 8536
4. National Youth Response Team
The Kaya Natin! Movement, in coordination with the Office of the Vice President, is organizing a donation and fundraising campaign for personal protective equipment (PPE) and care/food packs for health workers and frontliners fighting COVID-19.
Each PPE Daily Set Ticket consists of one N95 mask, one gown, two sets of gloves, two pieces of head covers, two sets of shoe covers and one pair of goggles. This is only good for one (1) health worker. Each Food and Care Pack Ticket will help one health worker/frontliner per day.
All donors will receive an electronic ticket from our ticketing platform as proof of donation to the Kaya Natin! Movement. Ticket2Me has waived its service fees for this campaign but third-party payment gateway service fees will apply. These service fees are charged by the system's various payment partners including: the credit card processing bank, PayPal, GCash, 7-Eleven, MLhuillier, Cebuana Lhuillier or ECPay.
Link for donation: bit.ly/forCOVID19frontliners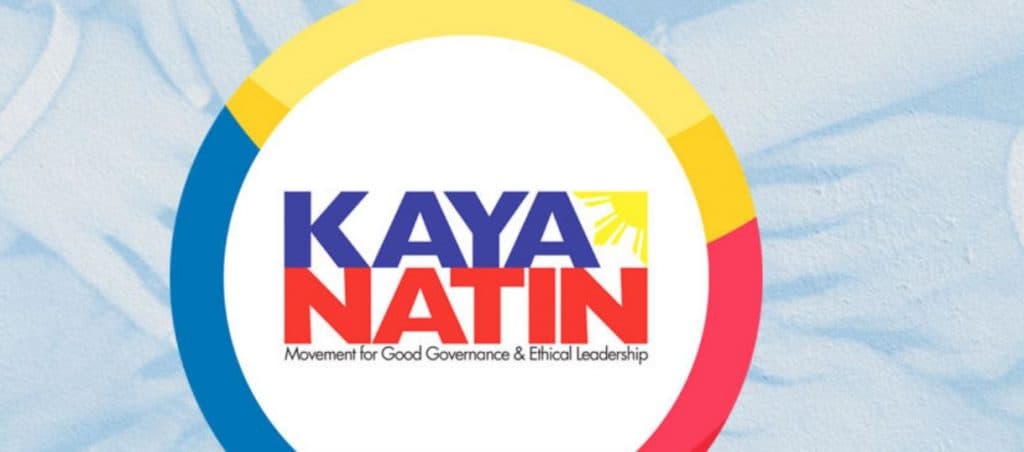 5. Grab's GrabBayanihan
GrabBayanihan volunteer driver-partners will each receive a minimum daily income of PhP 550 for 8 hours of service, in addition to PhP 300 in gas vouchers sponsored by oil and gas giants including Unioil, Phoenix Petroleum, Seaoil, and Caltex. In addition, they will receive free communication top-ups from telecommunication leaders Globe and PLDT-Smart.
The GrabBayanihan Car will start with 100 volunteer driver-partners, following official approval from the IATF.
Interested health workers are encouraged to approach their hospital administrators to request for the GrabBayanihan Car service for the entire hospital. Hospital administrators may fill up https://go.grab.com/grabbayanihan to indicate their interest to join the ride service. A Grab representative will be in touch with the hospital to help them set up the service.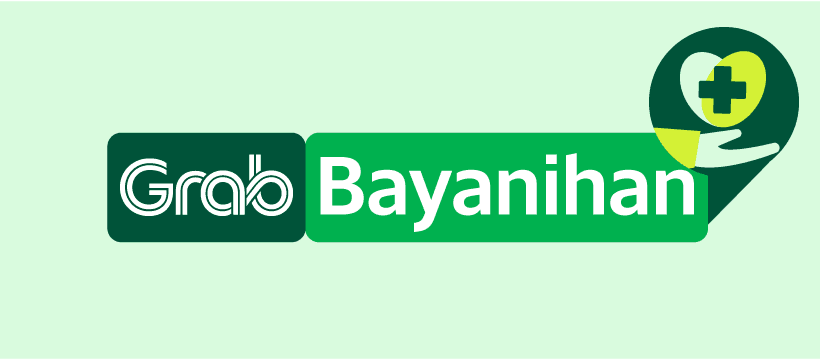 6. LazadaForGood
They have a total of fifteen advocacy partners.
Philippine Red Cross
Kaya Natin
Virlanie Foundation, Inc.
2KK Tulong sa Kapwa Kapatid
Caritras Manila
UNICEF PHILIPPINES "United Nations Children's Fund"
Habitat for Humanity
Young Focus
MovEd "Molding Optimism and Values Through Education"
UNHCR "United Nations High Commissioner for Refugees"
HEro Foundation Inc.
WWF "World Wide Fund for Nature"
Tahanan ng Pagmamahal
HOPE
CCEF "Coastal Conservation & Education Foundation, Inc."
All donations will help supply different forms of support for these organizations like PPEs and hygiene kits for Philippine Red Cross and UNICEF, food and personal care packages for street children by Virlanie Foundation and 2KK Tulong sa Kapwa Kapatid, etc.
How to donate?
Open the Lazada App.
Click 'Load, Bills & E-Coupon'
Click 'Donation'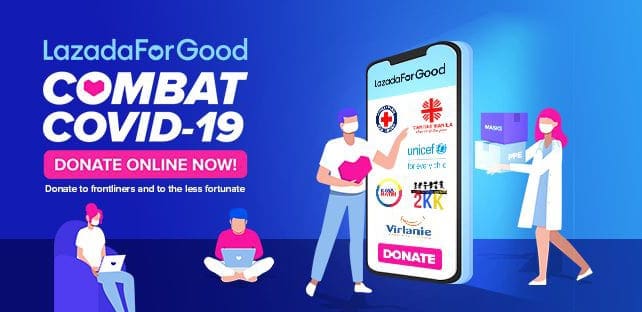 7. Globe GCash #FightCOVID19
The donation drive, done via the GCash app, will provide GCash users with an avenue to support the ongoing collective initiative to mitigate the spread of the global pandemic in the country. By donating money via GCash, Filipinos no longer have to physically go to the offices of social groups or hospitals to support the fight against the deadly virus.
Proceeds of #FightCOVID19 will be equally divided among the seven non-government organization partners of GCash, namely: the Philippine Disaster Resilience Foundation (PDRF), the Philippine Red Cross (PRC), World Vision, UP Medical Foundation, PGH Foundation, Inc., ABS-CBN Lingkod Kapamilya Foundation, and Ayala Foundation. 
How to donate?
Open GCash app
Click on the "Pay Bills" icon
Choose the "Others" tab, and click "FightCOVID19."
GCash users should enter their name and the amount that they are donating to confirm their donation.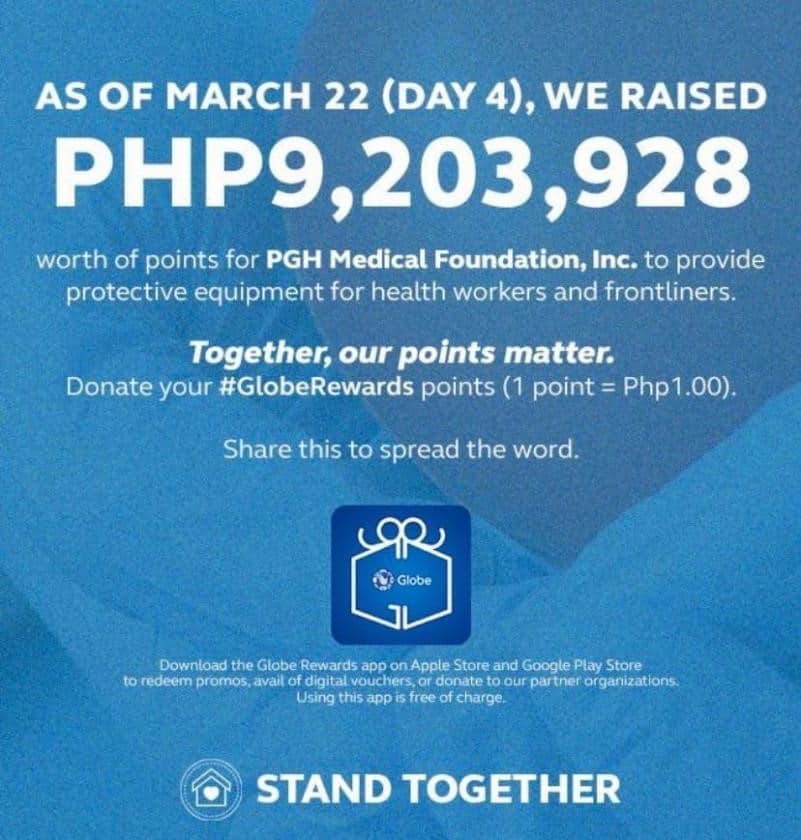 8. PGH Medical Foundation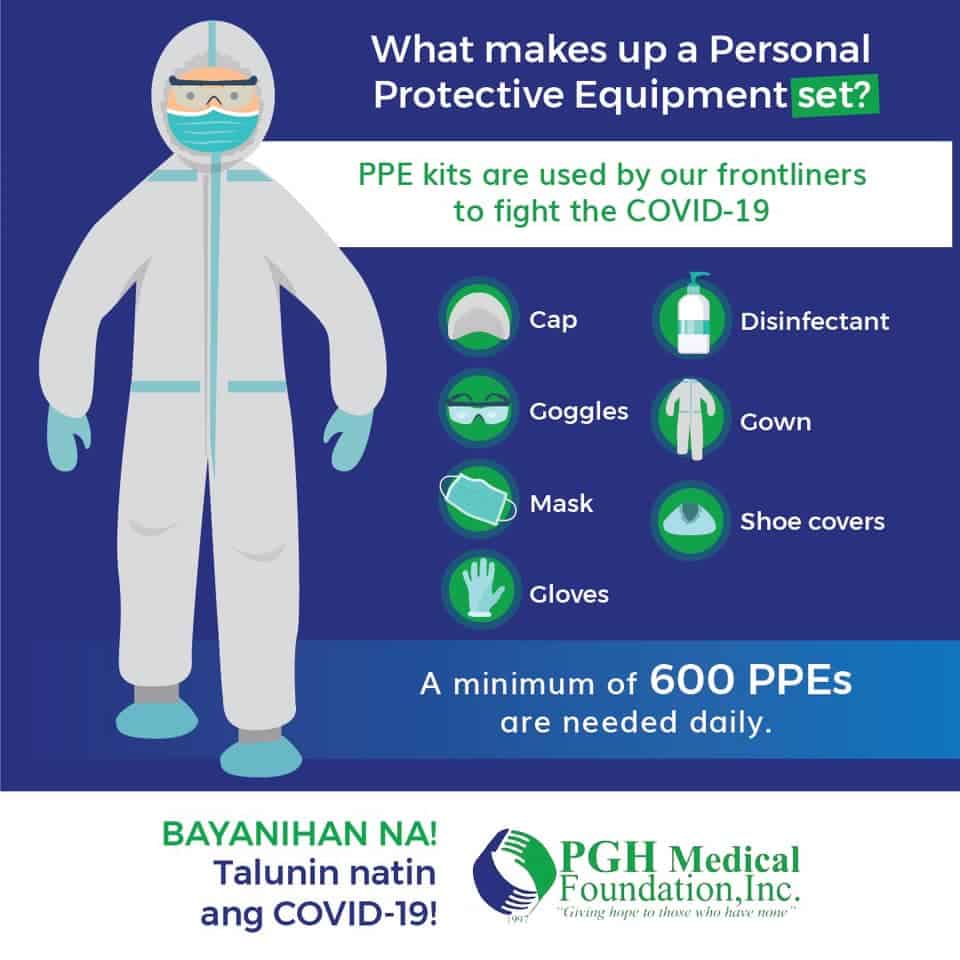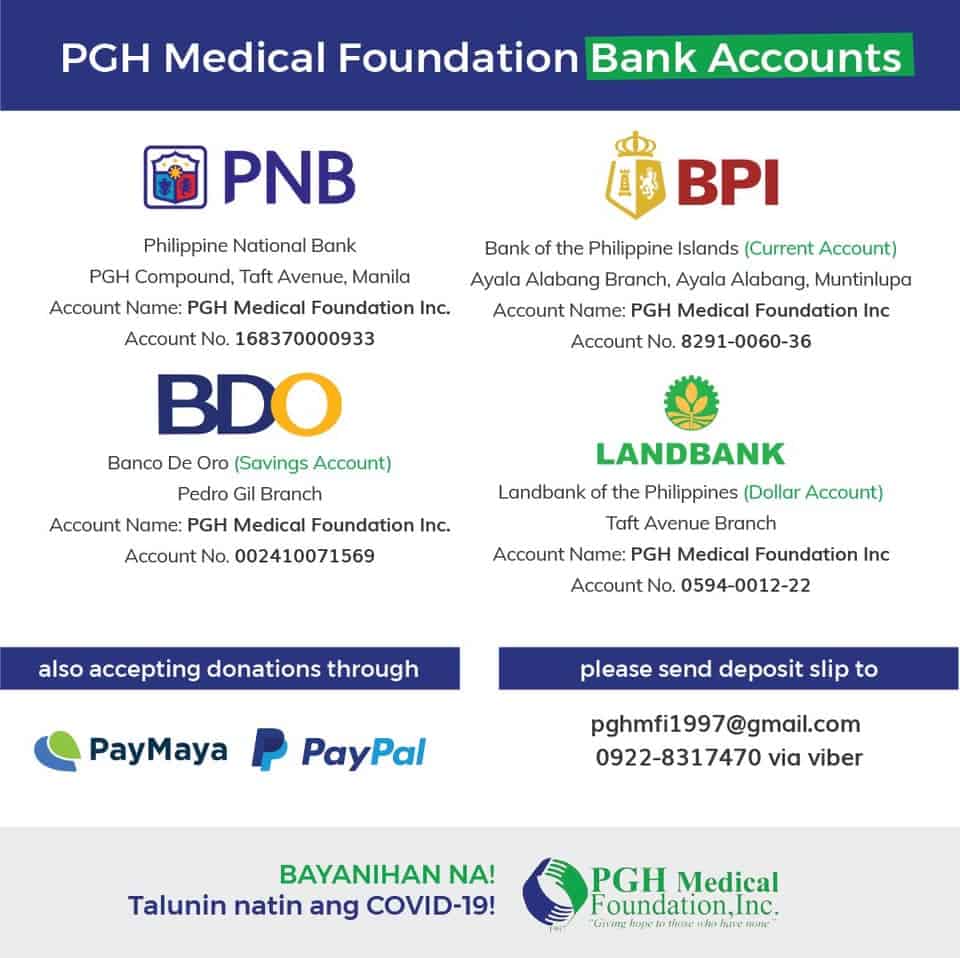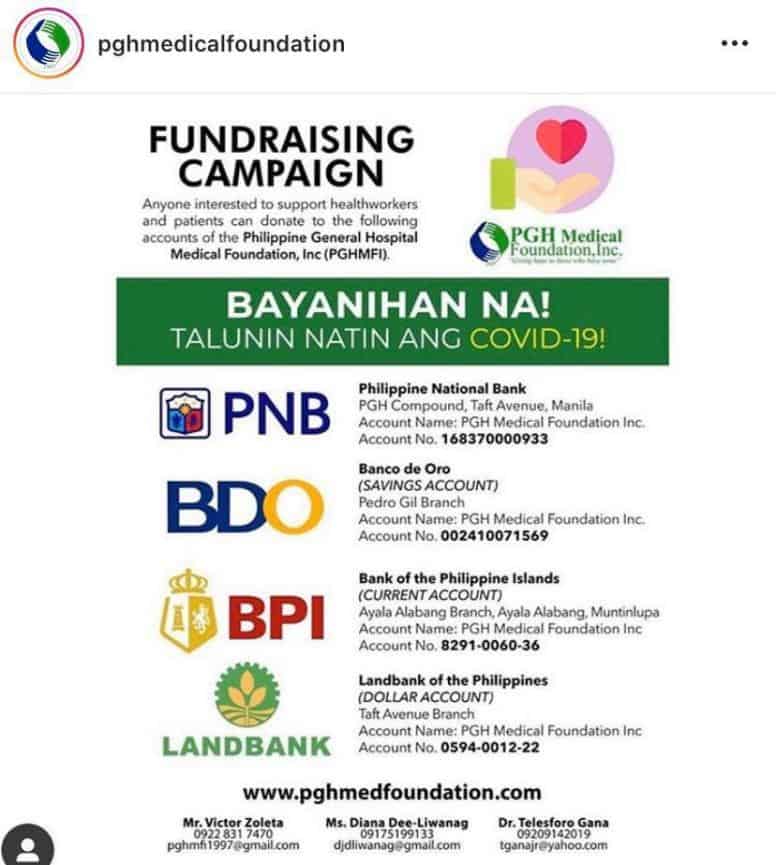 9. Ambag 2020 (Cebu)
Kiara Nicole Civil aims to provide food and masks for PUV drivers, homeless, and other underprivileged families in Lapu-Lapu City.
This is an effort organized by the LDV '14 batch of STEC-STHS to the people gravely affected by the current lockdown due to the COVID-19 pandemic.
For inquiries and suggestions, please message Kiara Nicole Civil on Facebook or you can text her at 09564183796 or +974 3328 1740 for Whatsapp.
Donation link: cutt.ly/ambag2020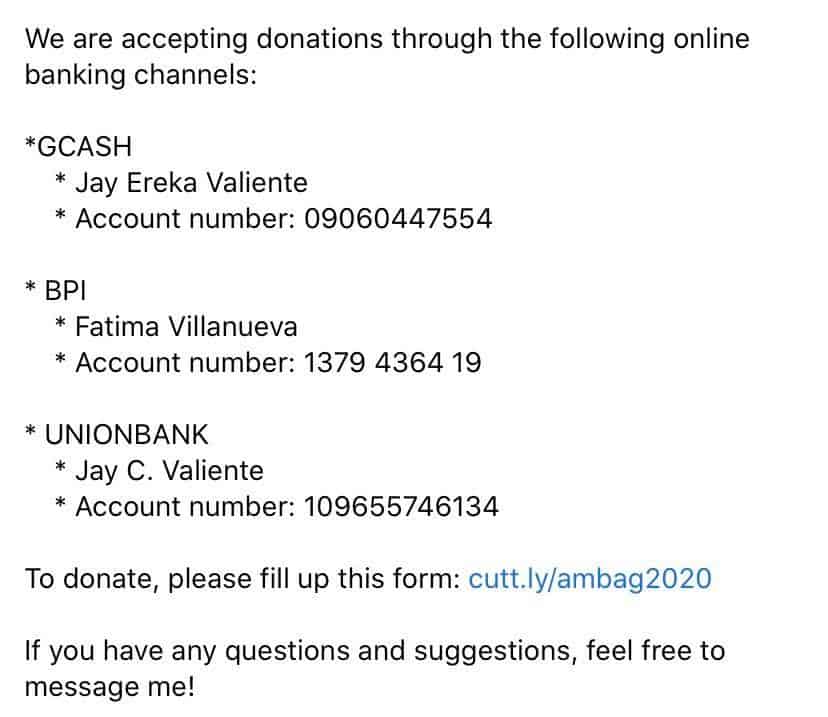 We are all in this together! Let's heal as one.