Searching for the best gastronomic experience has never been easier. Satisfy your cravings for Cebu food with just a few taps on your phone through this new yet reliable homegrown food delivery app, Expree.
Proudly a Cebuano brand, Expree is the newest online food and grocery delivery app that aims to give you the best service in rates that slide right into our budget.
You can now place orders at local restaurants, fast food chains and supermarkets via the Expree mobile app on iOS and Android devices whenever and wherever you are.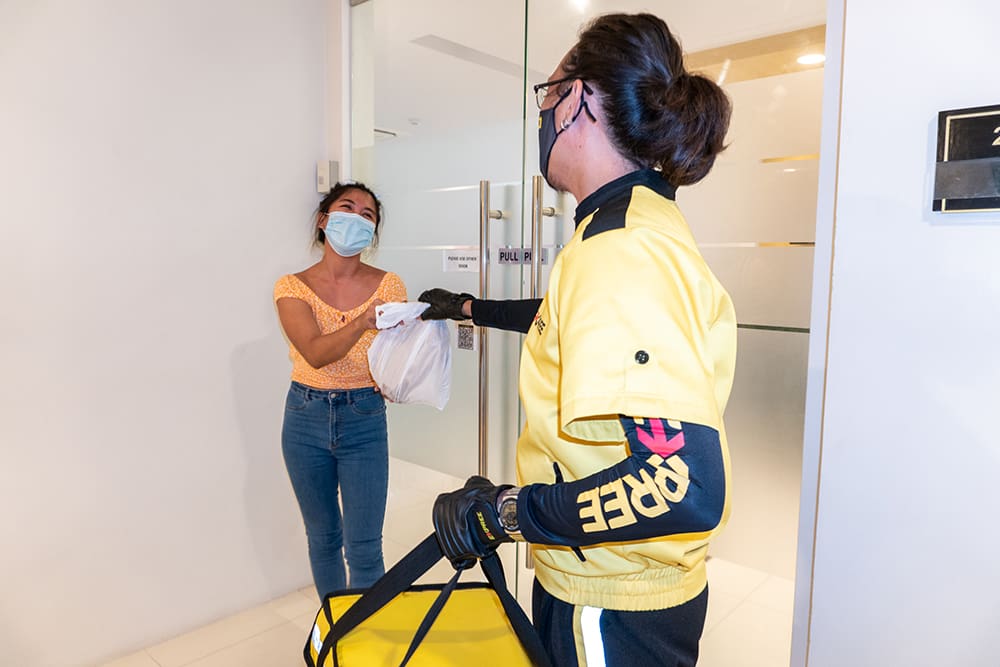 Here's a list of its key features that would make you click install in no time.
HOMEGROWN RESTAURANTS
Nothing beats our homegrown food when it comes to our cravings. Cebu's roster of orgasmic food is growing every day. Expree even helps you keep up with the food trend and allows you to support and buy local food.
With over 550 Cebu brands available on Express (and new ones are added everyday), you'll never go hungry and run out of choices.
USER-FRIENDLY
Expree boasts a simple and very user-friendly interface. It only takes four (4) steps from downloading the app to registering an account and ordering your favorite food.
For a start, simply download the 'Expree' app on the App Store or Google Play and the app will just guide you with the rest!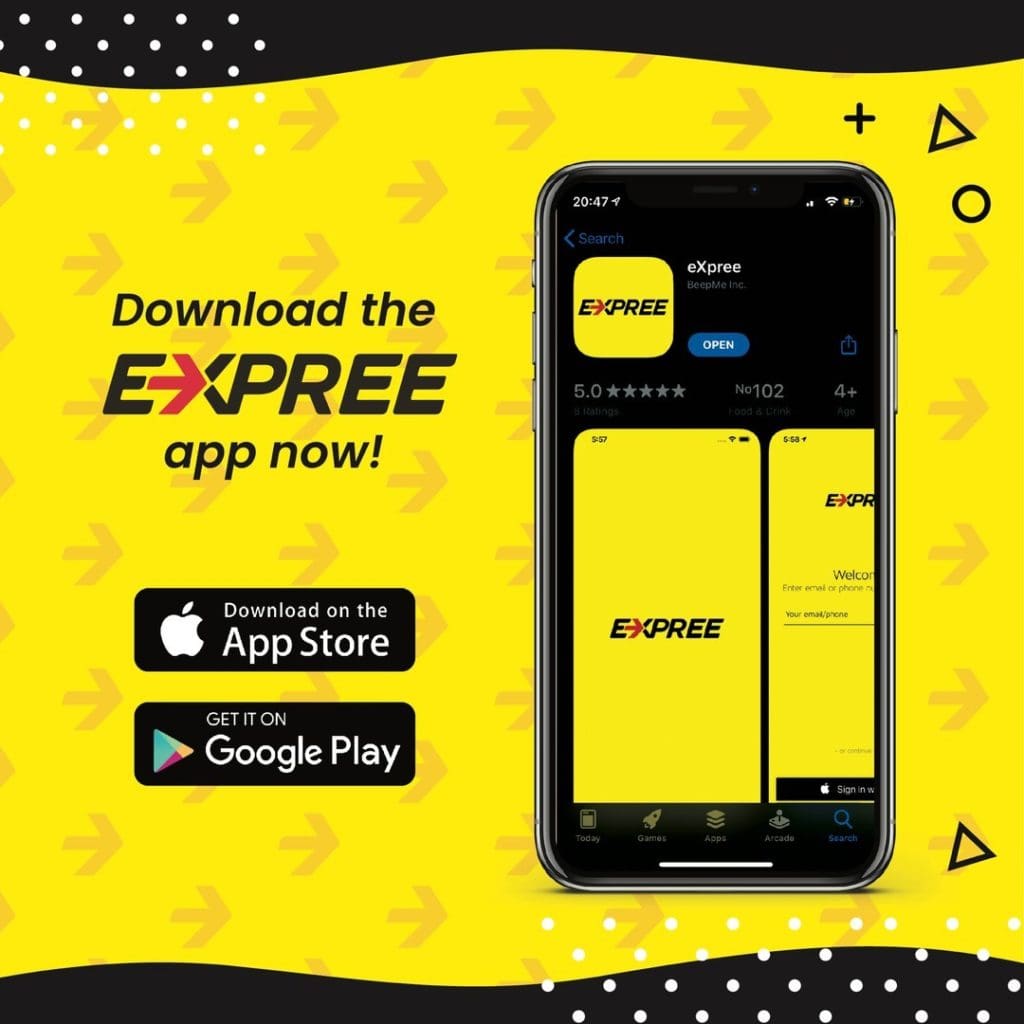 LOW DELIVERY FEE
The standard delivery fee of Expree is only P49 for the first 4km radius and just P10 per km or a fraction thereof after 4km.
Good news! From September 25 to October 31, 2020, Expree offers an introductory delivery fee of P10 only!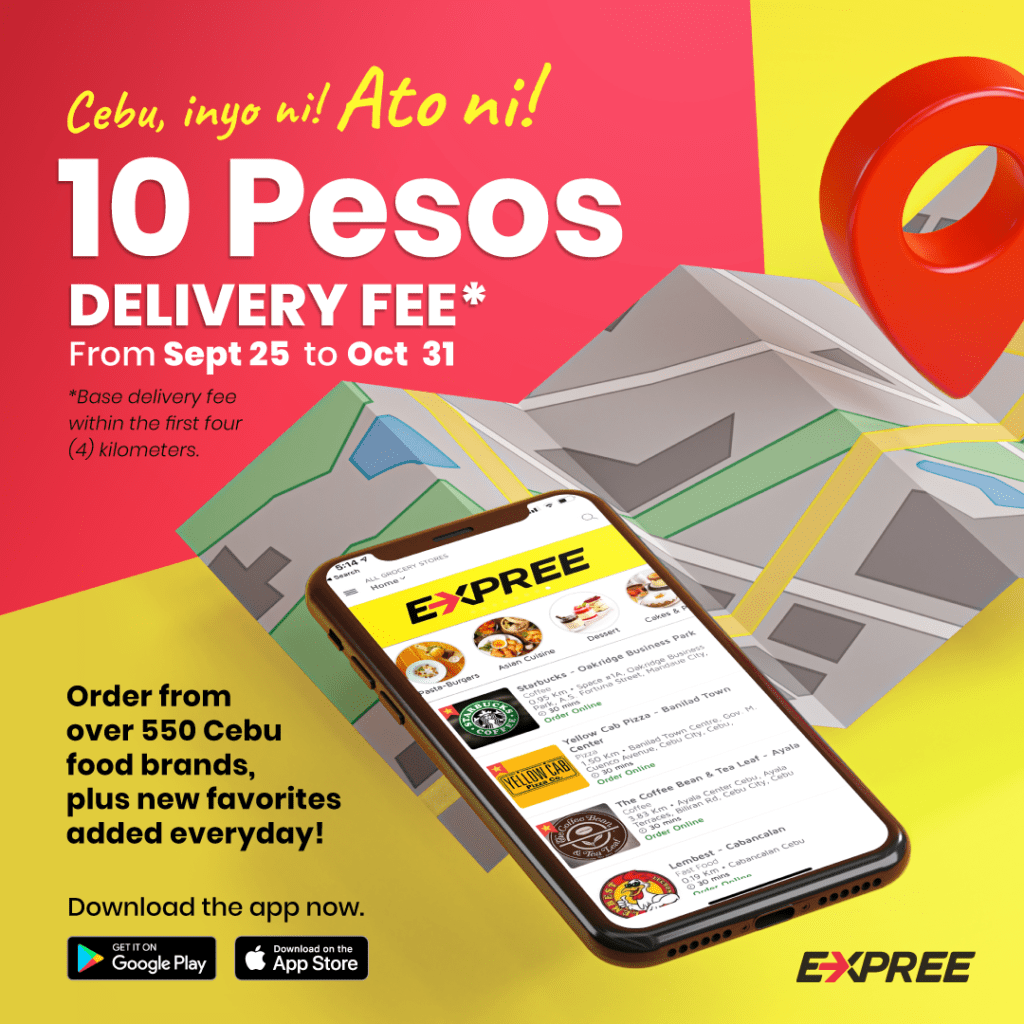 MORE ACCURATE LOCATION READING
"Asa dapit inyo mam/sir?" Sounds familiar? One frustrating downside of deliveries in general is the geo-location which causes drivers to call you and ask for more specific directions. Expree tries to address this pesky problem with its unique, integrated five-map GPS system that allows users to get more accurate location readings. They also secured seasoned professional drivers who know the in and out of Cebu.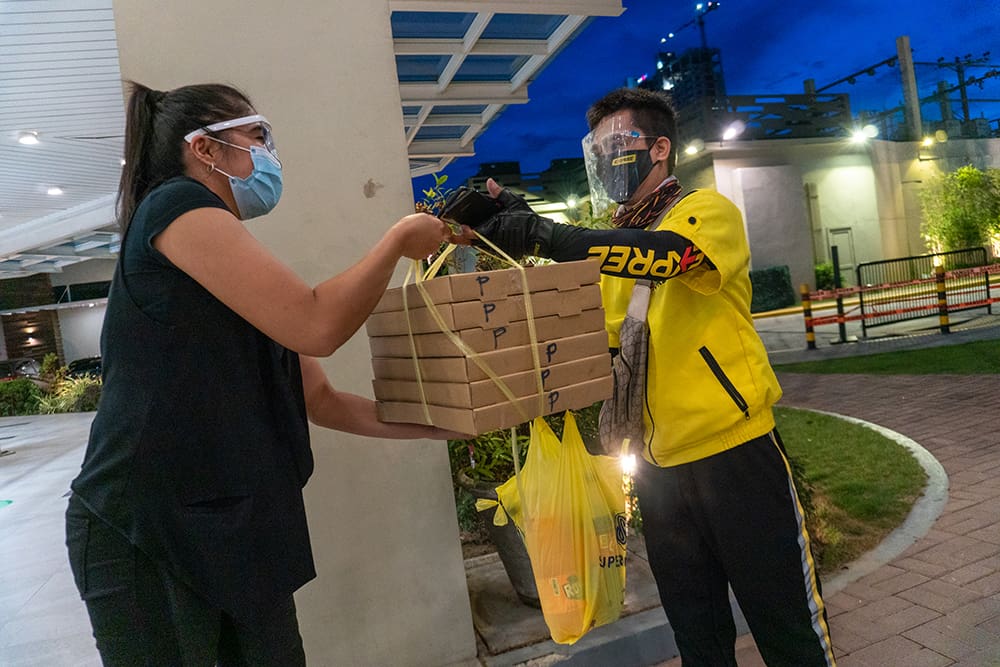 FASTER ACCEPTANCE OF BOOKINGS
Having more than 200 available drivers certainly gives you the security that your food will be booked as soon as you click, and delivered fast and safe.
The Expree drivers are also trained to give you the best customer experience.
BECOME A PARTNER MERCHANT
Whether you are an established restaurant or a new food startup, Expree will help you reach more people online. They have easy merchant registration and an amazing dashboard to help you get started.
The better news is, they have no registration fee, no exclusivity contracts, and no commissions! Register now at www.expree.ph.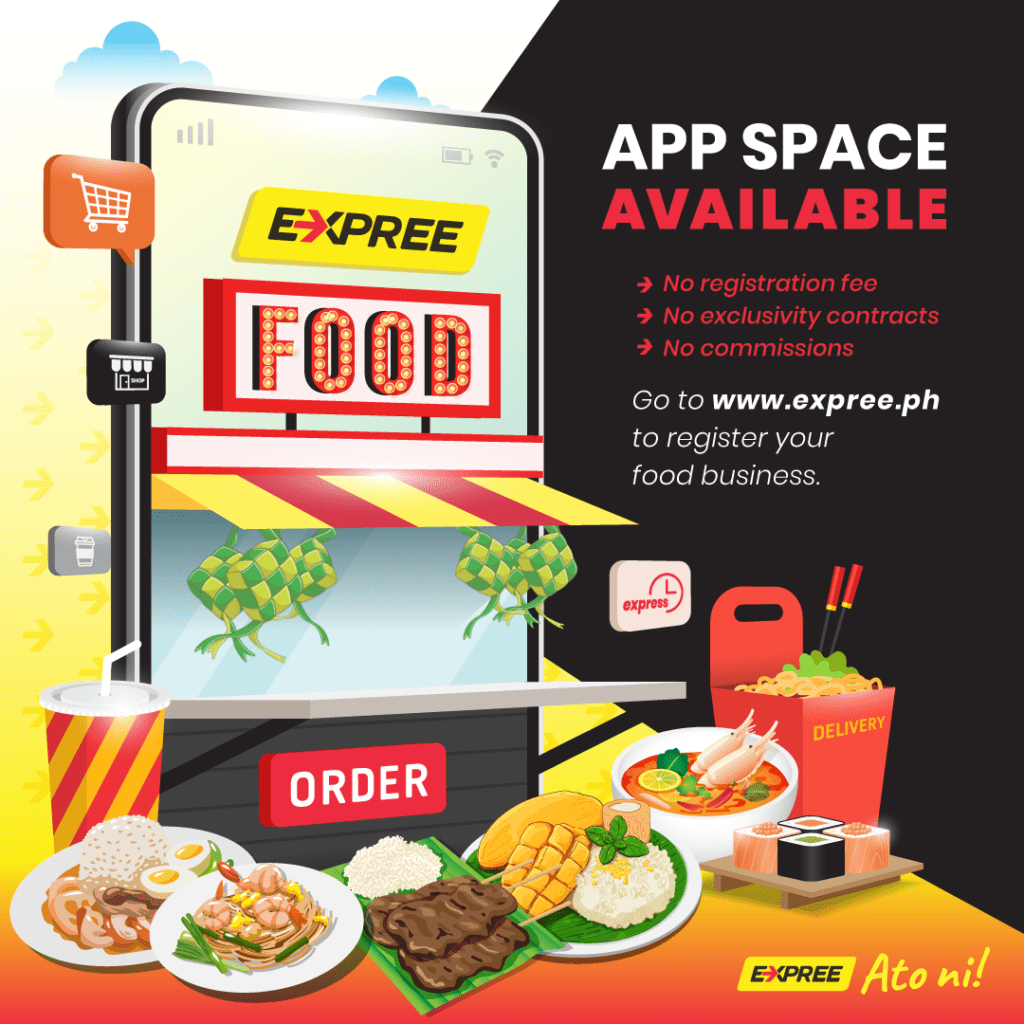 For updates and special promos, make sure to follow Expree on Facebook and Instagram.
Basta express food delivery, EXPREE! Ato ni!