Nature trips are often solo travels that people do in order for some soul-searching or ruminating.
Although nature trips are something that is only commonly done alone, Eskapo Verde has made it possible for big groups of up to 40 to be able to experience basking in nature.

Eskapo Verde is a secluded getaway in Badian, Cebu hidden that offers a relaxing escape from the bustling city. It is the perfect destination for company outings, seminar-trainings, or just simple getaways due to the spacious accommodations and facilities available in this hidden paradise.
At first glance, no one would expect a paradise such as this to exist in the midst of thick and abundant mangroves. Although camouflaged as well as surrounded by the verdant ocean trees, Eskapo Verde makes sure that their establishment does not interfere with existing ecosystems in the area and even uses it as a way to promote its protection.
Ironic in a way that the protection of the natural surroundings is done through the erection of an establishment but it serves its purpose by letting the guests experience and appreciate its beauty. Furthermore, a portion of the profit goes into developments and projects that help in the preservation of the existing marine biodiversity.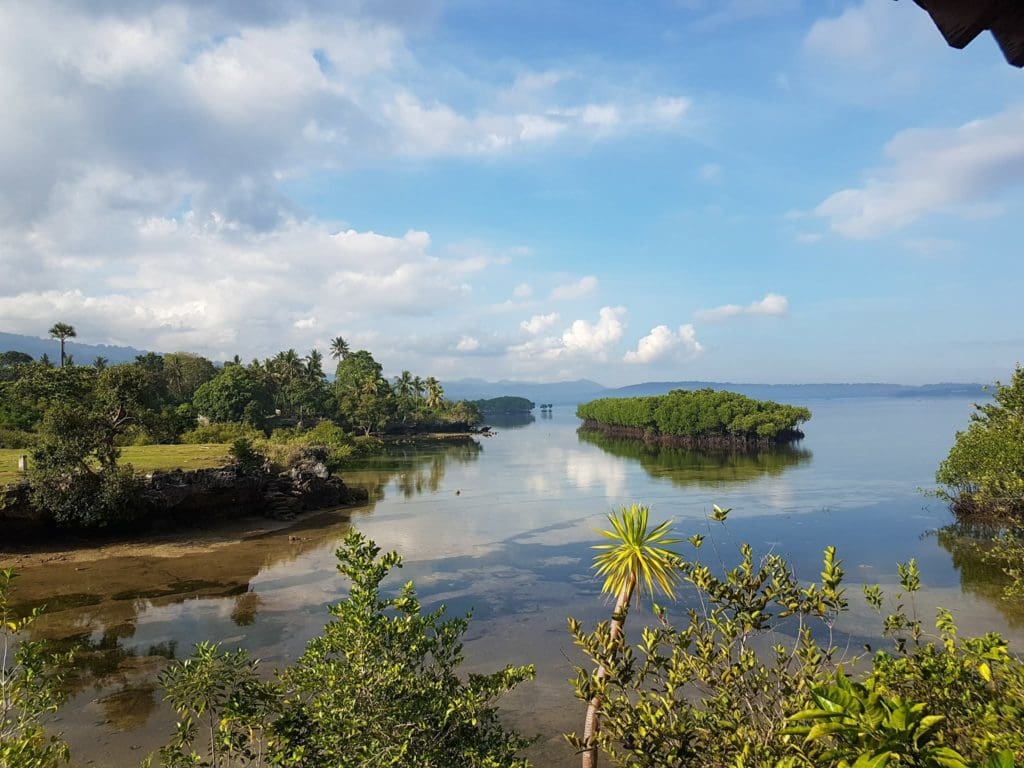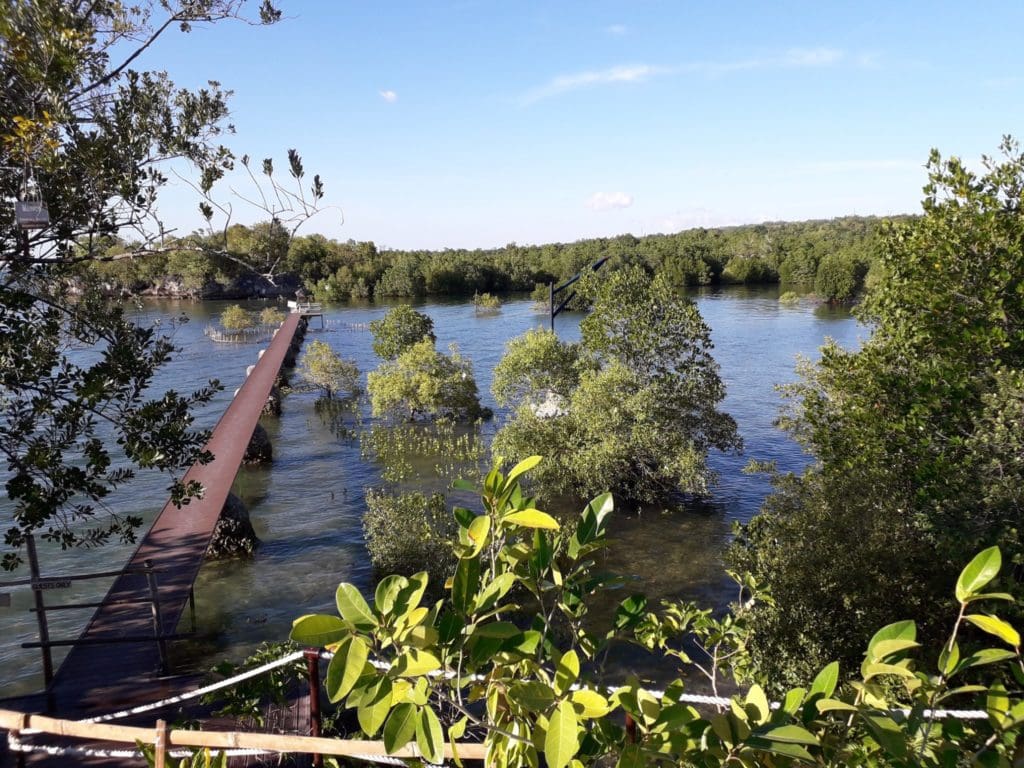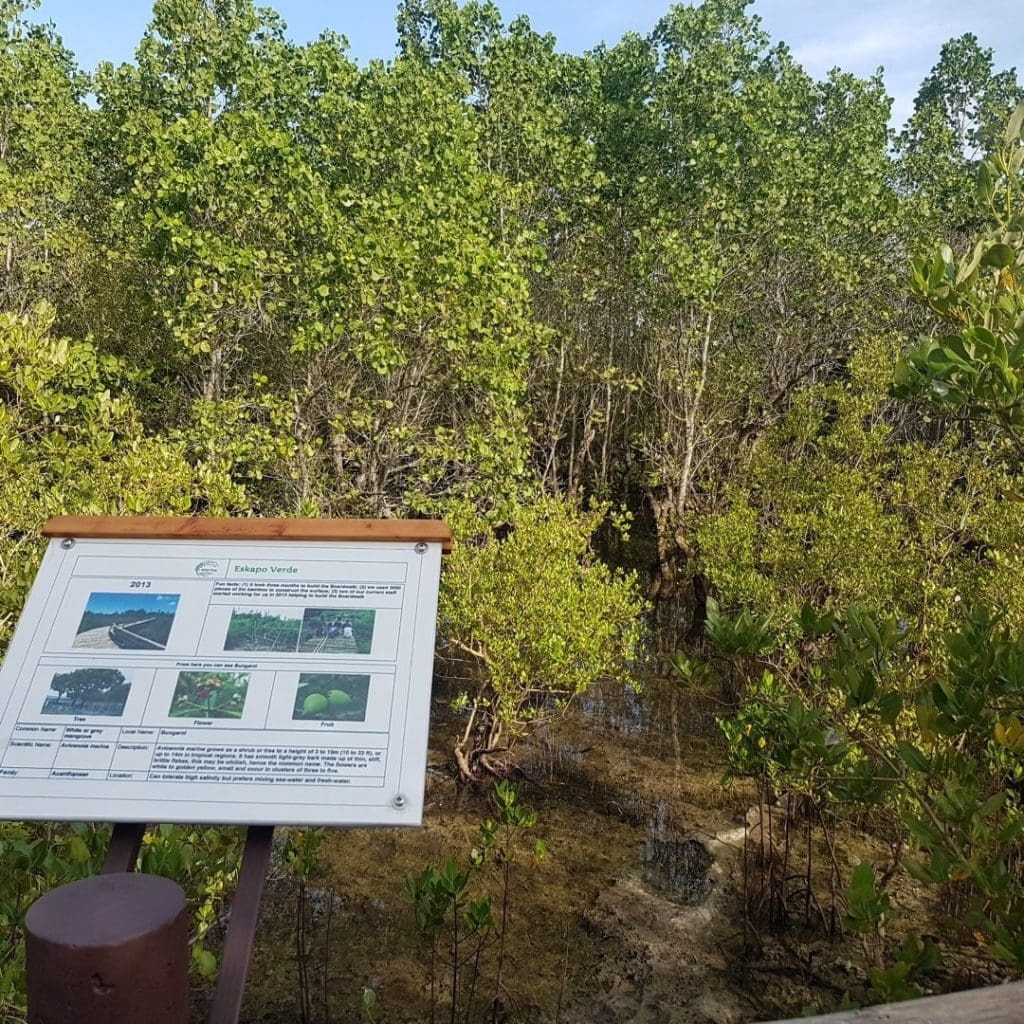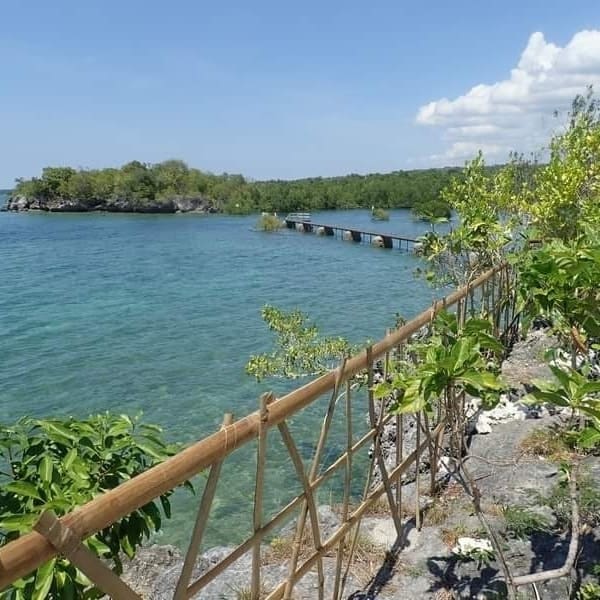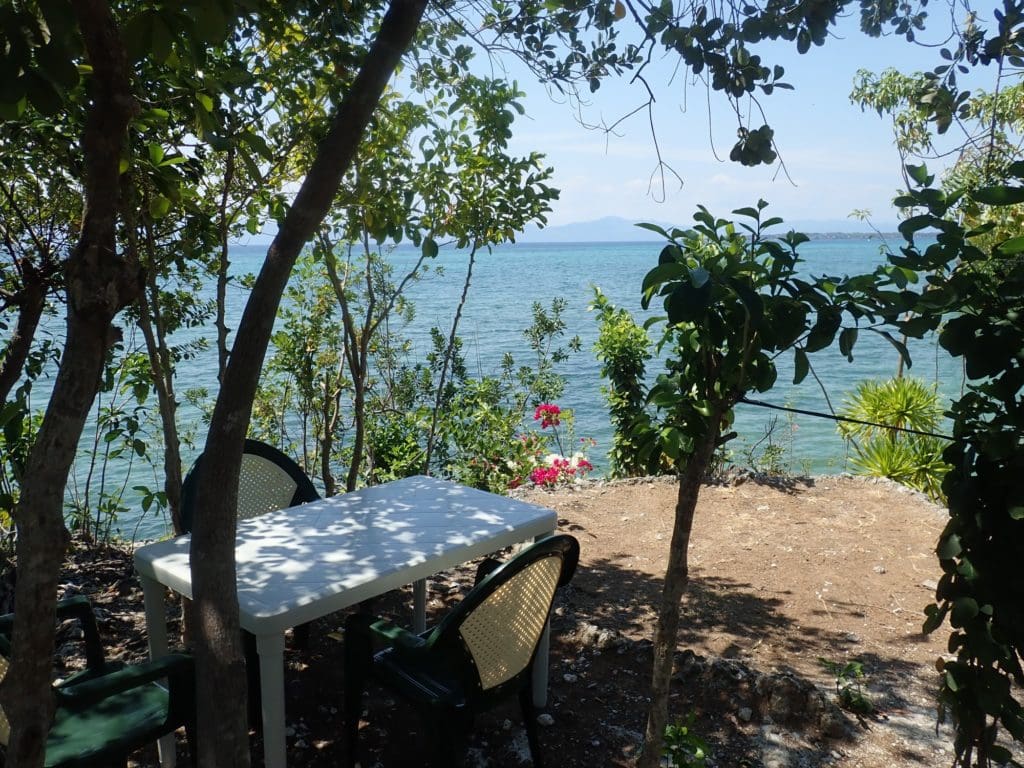 Behind the verdant thickets of mangroves is an unexpected collection of buildings made from native materials such as wood, bamboo, and nipa roofs. This seaside accommodation boasts of seaside views and plentiful amounts of ocean plants that both create a space of peace and relaxation.
The accommodations available are 4 rooms with each capable of hosting 10 people as well as private rooms for couples. There is also an open-air restaurant that lets guests dine in the presence of nature while feasting on variety of Filipino and Asian dishes.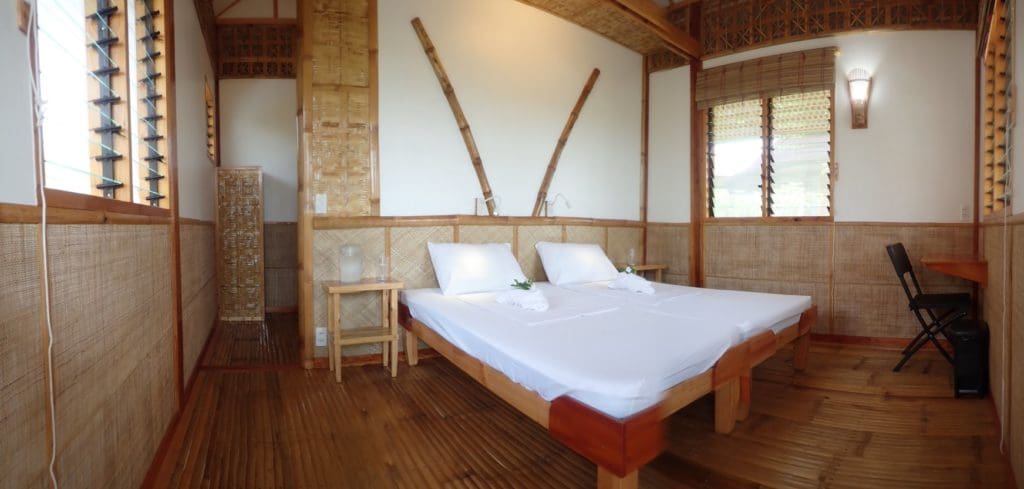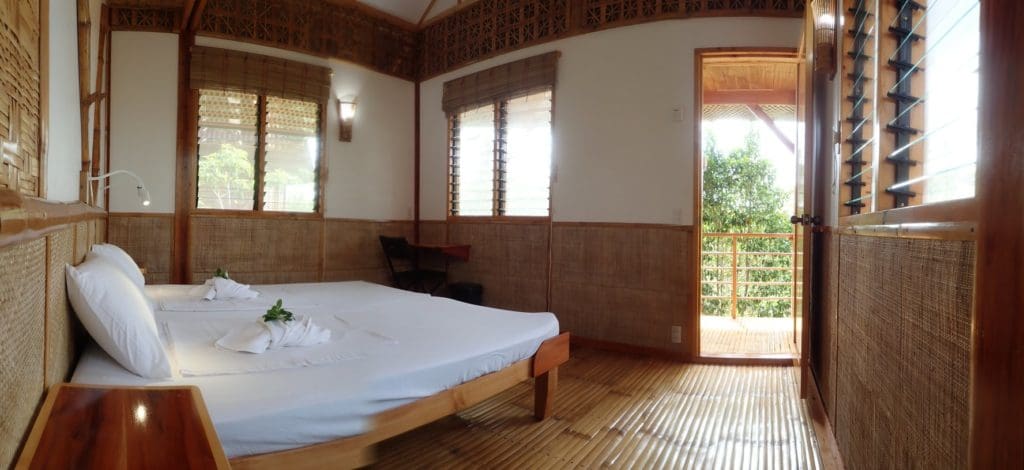 Moreover, if guests feel like getting much more closer to nature, they have water activities such as Paddle Boarding and Kayaks that allow guests to explore a little bit of the mangrove maze.
Eskapo Verde not only offers the best way to get in touch with nature as a group but also allows guests to contribute to the protection of the surroundings through their bookings.
RATES & OTHER INFORMATION
No entrance fee. There is a restaurant and accommodation facilities inside the property.
ROOM RATES:
Mixed Dormitories: P650 per person per night (maximum of 10 persons)
Private Cottage: P3200 per night, good for 2 persons
Family Cottage: P3800 per night, good for 2 adults and 2 children
OTHER INFORMATION:
For more information and the menu, download the pdfs from this link: https://www.eskapoverde.com/file-downloads/
HOW TO GET THERE?
Exact location: Brgy. Bugas, Badian, Southern Cebu — approx. 4 hours away from Cebu City.
BY BUS: Find your way to the Cebu South Bus Terminal. Take a bus that's bound for Badian and ask the conductor to drop you off at Eskapo Verde or at PD Road in Brgy. Bugas. There is a signpost indicating the location of Eskapo Verde. Follow the signs to find the place.
BY CAR: Navigate with Waze or Google Maps and set your destination to "Eskapo Verde" in Badian. Parking space is available upon arrival.