Glorious sunrise, rich history, and natural wonders – these are the holy trinity of the town of Boljoon which can all be captured in the Eli Rock View Deck.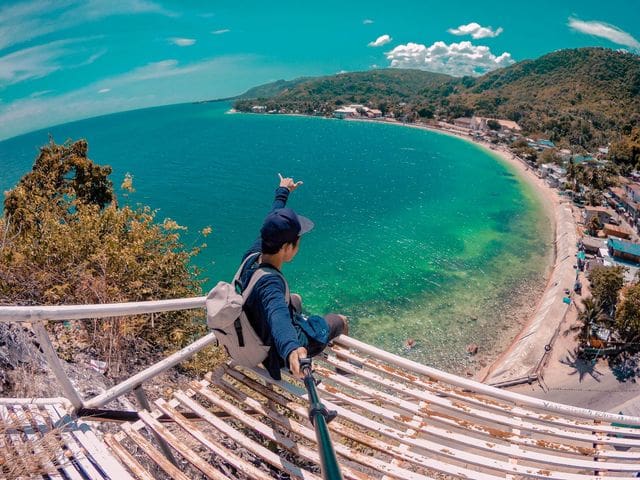 This view deck is a scenic limestone cliff that greets tourists and visitors upon their arrival to Boljoon, Cebu. It shows a panoramic view of some of the city's heritage sites, the vast blue ocean near its shores and the different islands surrounding the town.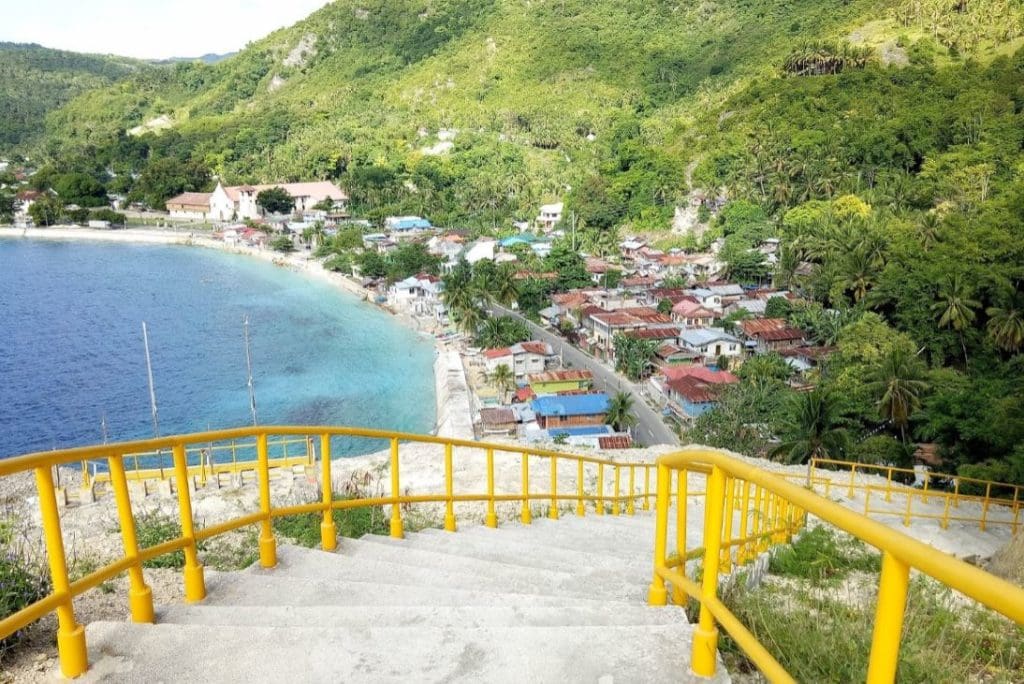 If people have the determination to wake up and travel really early, they can be rewarded with an unobstructed view of a beautiful sunrise along with the silhouettes of Bohol and Siquijor.
Aside from picturesque views, this two-tiered majesty of a limestone also has a rappelling board on its first level for those looking for a little rush.
Fun Fact
In the past, the Eli Rock View Deck faced controversies from the locals and concerned netizens. Originally, the view deck was a DPWH-led project to reduce the chances of a landslide which might be caused by the cracks from the 7.2 magnitude earthquake that hit the town in 2013. At the start of the carving of the limestone, locals were furious for the destruction of the "City of the Engkanto (Fairies)".
They warned how this would cause calamities to befall them but, ironically, it ended up making the road safer for crossing motorists. Others also bashed DPWH for destroying such a beautiful scenery but became one of the most-visited places in Boljoon.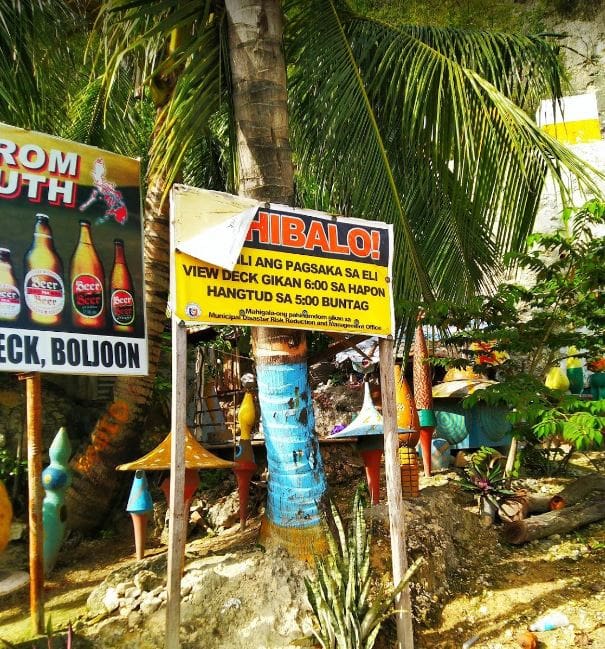 Now, this view deck stands at the center of Boljoon and attracts visitors to the best place to see the entire town. Although it requires a little bit of effort with its 136 steps, it won't be enough to stop people from seeing Boljoon in all its glory.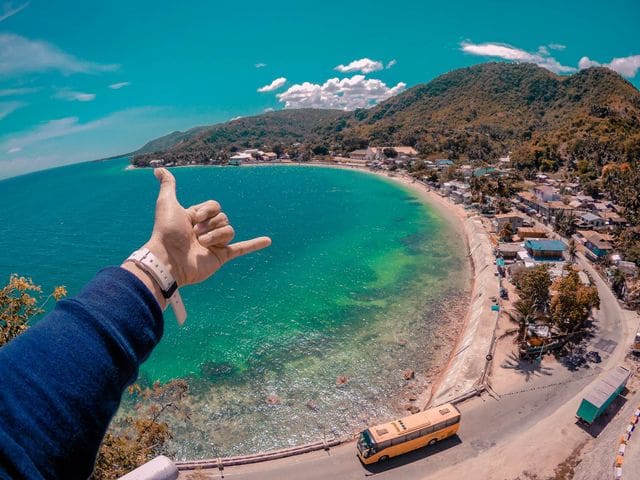 RATES & OTHER INFORMATION
Entrance fee: None as of the moment
NOTE:
Eli View is closed from 6PM to 5AM (the next day).
For the sunrise-catchers traveling from Cebu, the bus ride to Boljoon takes about 2-3 hours. It would be a good idea to travel really early to avoid missing this spectacle.
There are no trees or any form of shade on the view deck. Either bring an umbrella or visit early.
Don't forget to pack snacks and water. There are no immediate stores near the area.
Be careful when taking photos near the cliff area.
HOW TO GET THERE?
Exact location: Boljoon, Cebu — 3 hours from Cebu City.
BY BUS: Find your way to the Cebu South Bus Terminal (currently stationed at Lantaw, SRP). Take a bus bound for Boljoon and ask the driver or conductor to drop you off at Eli Rock View Deck. This is located at the right side of the road if you're coming from Cebu. The fare is P146.00 for a one-way trip.
BY CAR: Navigate with Waze or Google Maps and set your destination to "Eli Rock View Deck" in Boljoon. Parking space is available upon arrival.