Local developer is set to elevate the game for skyscrapers in the metro.
Double M Towers, a maiden project of the M. Montesclaros Development Corp. (MMDC), will soon become the newest and tallest building in the city. Situated along B. Rodriguez St., Cebu City (near Vicente Sotto Hospital), this P4 billion project is a two-tower mixed use project featuring a condominium and a hotel. Groundbreaking ceremony was held last year, November 8.
"We are now focusing on Cebu," said engineer Fritz Canono, MMDC chief operating officer.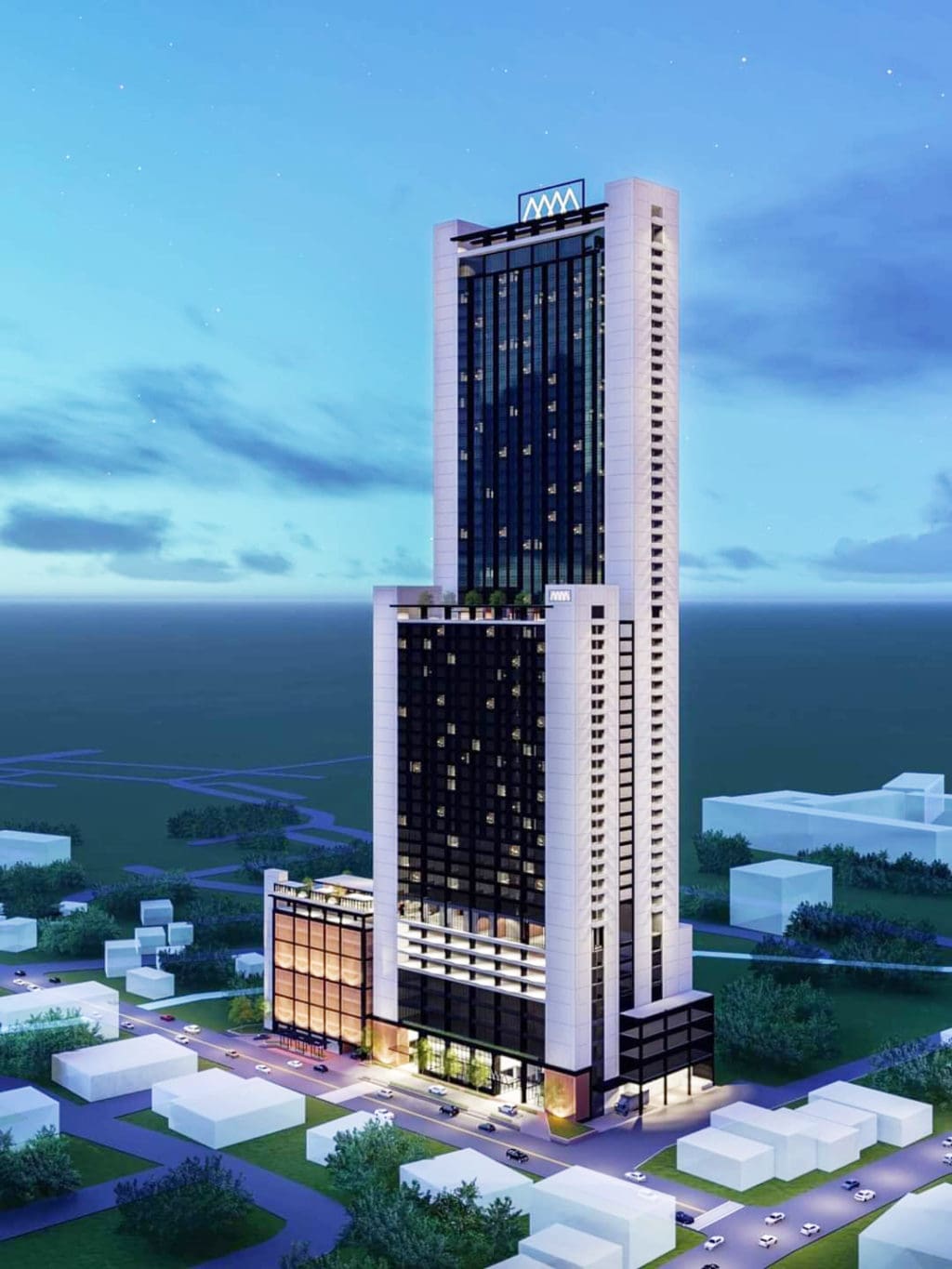 The Condominium
The first tower is a 57-story condominium project with 1206 units all designed to accommodate modern conveniences and transforming urban living experience. It is eyed to be completed in the next 5 years.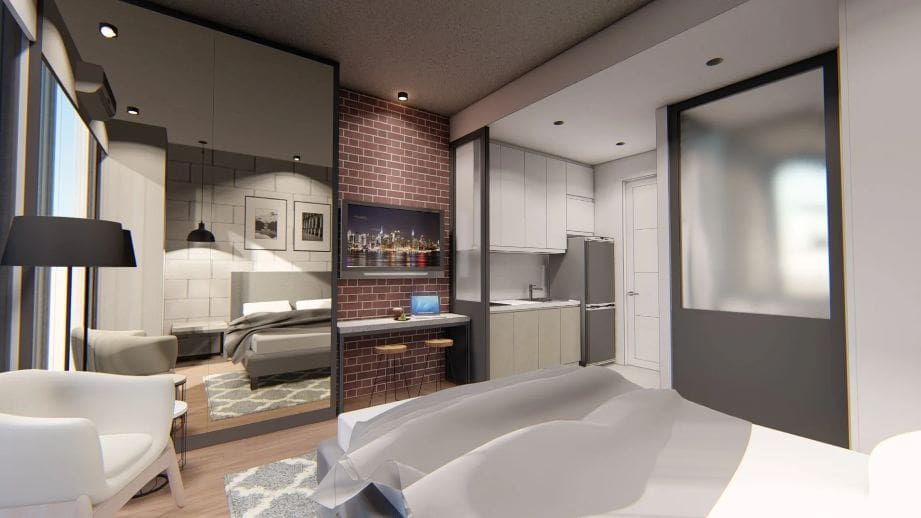 The Hotel
The second tower is a 25-story hotel with 125 rooms, with its first nine floors to house retail, commercial spaces, a mall, and business process management companies. Here's the list of the spaces for its first 9 floors:
1000 sq. meter premium grocery store space
13 commercial spaces on 2 floors
4 meeting rooms
900 sq. meter convention center
3 BPO floors (2000 sq. meter each)
The hotel is targeted to be completed in the next 3 years.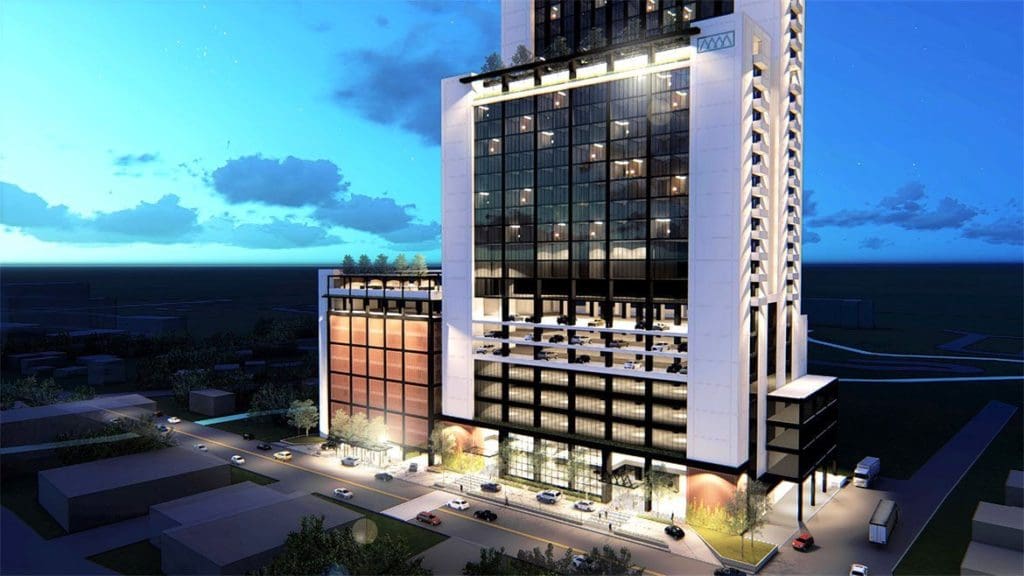 Accessibility
Double M Towers also boasts its location as one of its advantages when considering the property. Built in the heart of the city, it is near to majority of the key destinations in the metro – a great deal for everyone. To wit;
COMMERCIAL STRIPS/ MALLS:

Robinson's Cybergate (550m away)

Robinson's Galleria Cebu (3km/ 14min away)

Ayala Mall (2.6km/ 9min away)

SM City Cebu (4.2km/ 16min away)

SM Seaside City (4.4km/ 13min away)
OFFICES/ BUSINESS PARKS:

Cebu Business Park (2.7m/ 9min away)

Cebu IT Park (4.3km/ 12mins away)

Gatewalk Central (5.2km/ 18min away)
HOSPITALS:

Vicente Sotto Hospital (450m/ 1min away)

Chong Hua (600m/ 2min away)

Cebu Doctors' University Hospital (1.4km/ 5mins away)

Velez General Hospital (1.5km/ 5mins away)

Perpetual Succour Hospital (2km/ 6min away)
The Future of Mixed-Use Projects
Mixed-use development is the future of condominium projects as it promotes work-life balance by incorporating work and leisure all in one place. With Double M Towers, a shift is indeed coming in Cebu's tourism industry as resort-themed condos, seaside living, condotel and mixed-used development now slowly becoming a trend.
The property promises convenient and modern residential units, engaging workspaces, and an unforgettable dining and shopping experience all tucked in one place.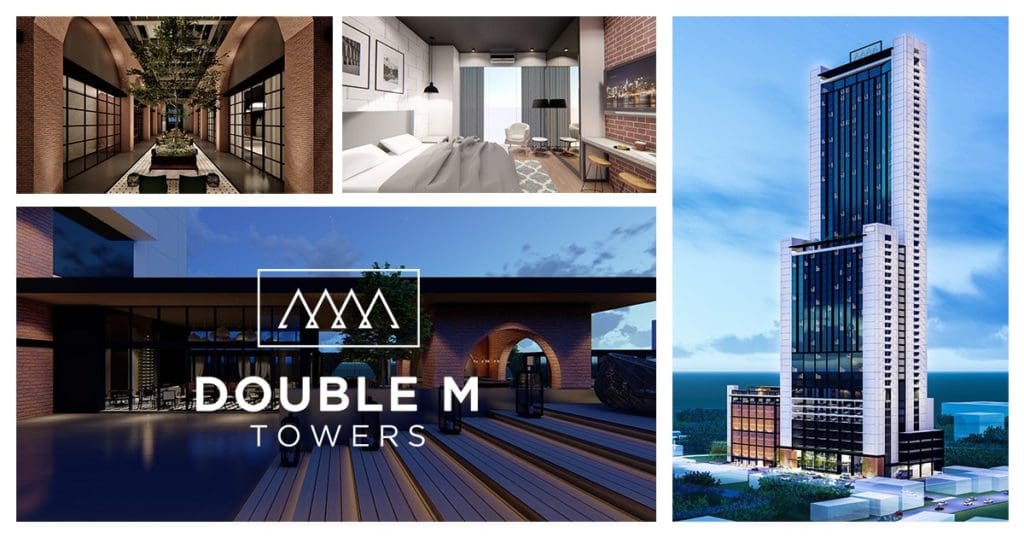 In a recent research note, property consultancy firm Santos Knight Frank reported the residential market in Metro Cebu had sustained its momentum with an average monthly take-up of 12 units per month during the first half of 2019.
PROJECT DETAILS:
No. of Towers: 2 towers
1 Tower (57 floors) for Residential Condominium
1 Tower (25 floors) for City Hotel
Location: B. Rodriguez St., Cebu City, Philippines
Developer: M. Montesclaros Development Corp.
1206 Residential units
225 Hotel Rooms
500 Parking Slots
Target Turn Over Date: 2024
OTHER INFORMATION:
Double M Towers is set to be completed by 2024.