Growing up, Walt Disney taught me that: "If you can dream it, do it."
This adage has been proven to be true when real-life mom Angel Eslawan-Malait from Cebu turned her Disney dream photoshoot into a reality. Ever since has transitioned into being a Disney mommy, starting from Day 1 of her motherhood, she has dreamt and planned of her baby's monthly Disney photoshoot.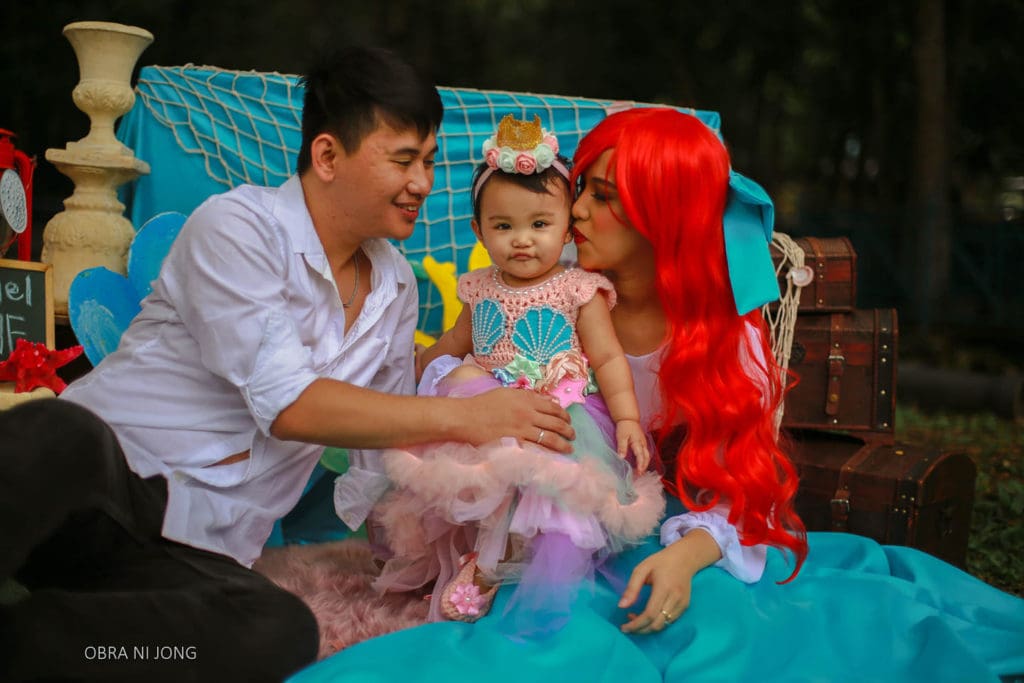 "One of the reasons why Disney is my favorite is because every time I see a Disney character, I am given a magical feeling. I can't descirbe it, but it's such a happy feeling,"

– Angel Therese Eslawan – Malait from Cebu
"As a matter of fact, my hubby proposed to me in Tokyo Disneyland because he knows how much I love Disney."
Her favorite character is Belle, from the Beauty and the Beast. She said that aside from her impeccable beauty, she likes how Belle doesn't judge a book by its cover. On the other hand, she could mostly relate to Ariel of The Little Mermaid. Just like Ariel, she is adventurous, brave, and curious.
Hence, she wants her daughter to have her own magical experience as they celebrate her monthly birthday with a Disney-themed photoshoot.
• 1st Month – CHIBI DISNEY
The first month has to be subtle, but still obviously Disney. She chose Chibi Disney as her daughter's companion.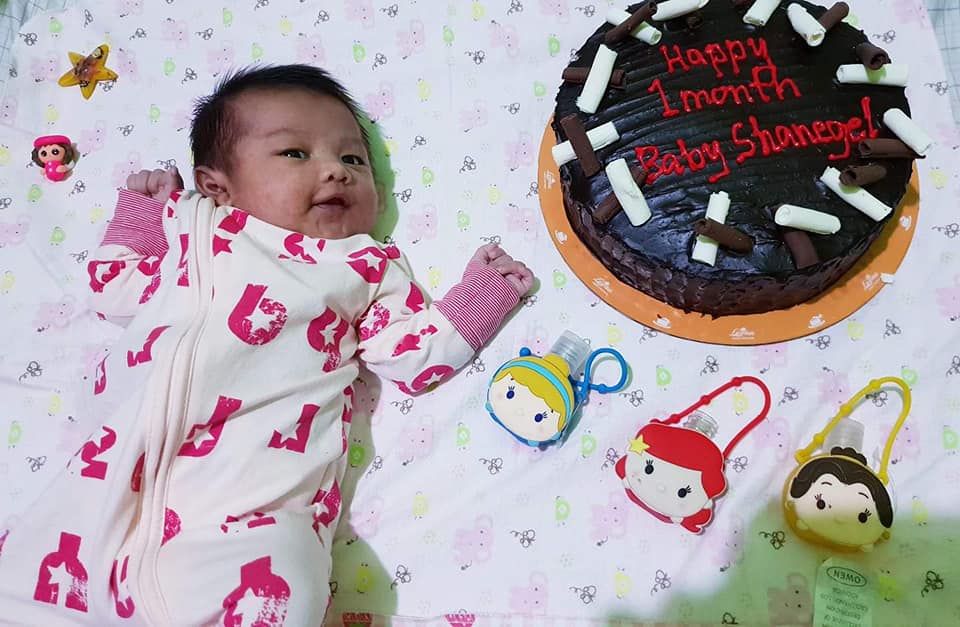 • 2nd Month – SNOW WHITE
One of the classic Disney princesses, Snow White has to definitely be on the list. Being one of the first few Disney animations, Snow White truly is remarkable.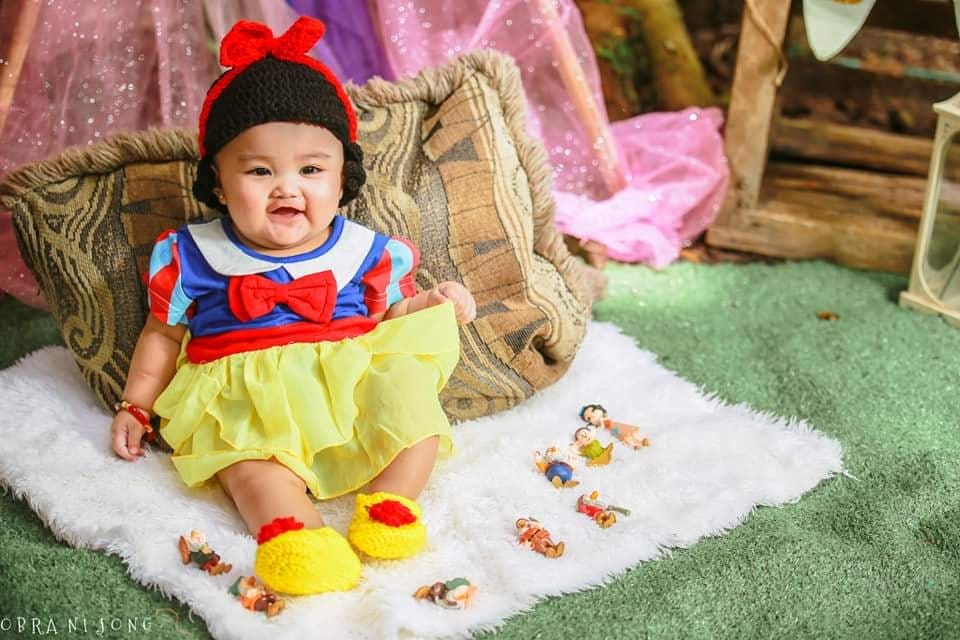 • 3rd Month – Belle
They say that third is a charm. So, her favorite has got to be during her daughter's third month as Belle of the BEAUTY AND THE BEAST.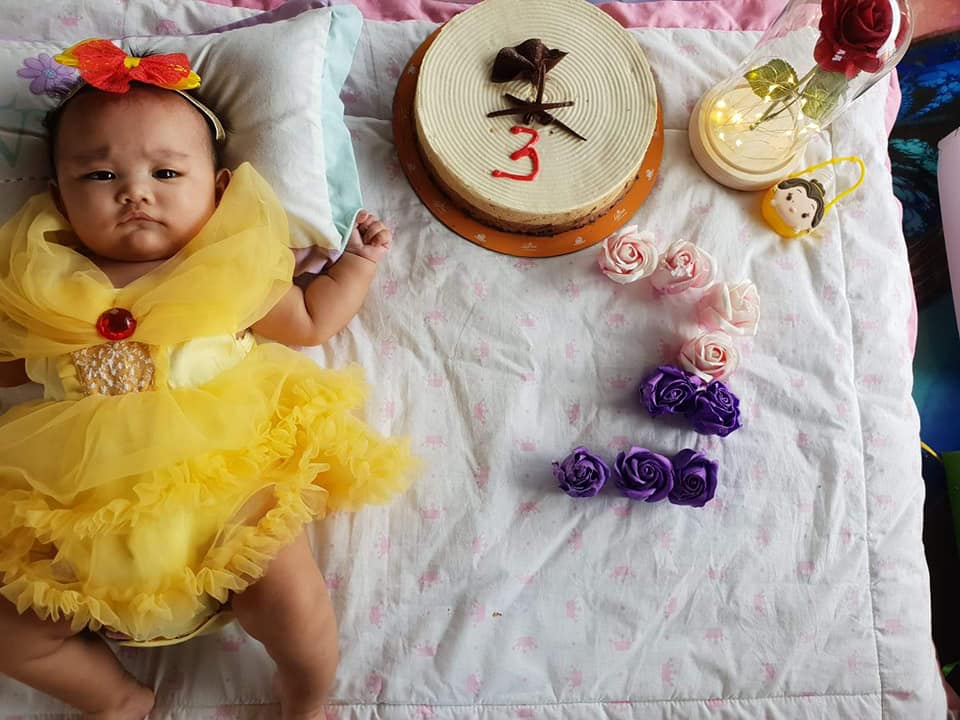 • 4th Month – Ariel, THE LITTLE MERMAID
Of course, Ariel comes next. Let us not fail to appreciate baby's mermaid tail. It's just as cute as she totally is.
• 5th Month – PRINCESS JASMINE
Jasmine, one of the classic Disney princesses has to be on the list too. Can we all feel giddy over baby's hair? Defo Princess Jasmine.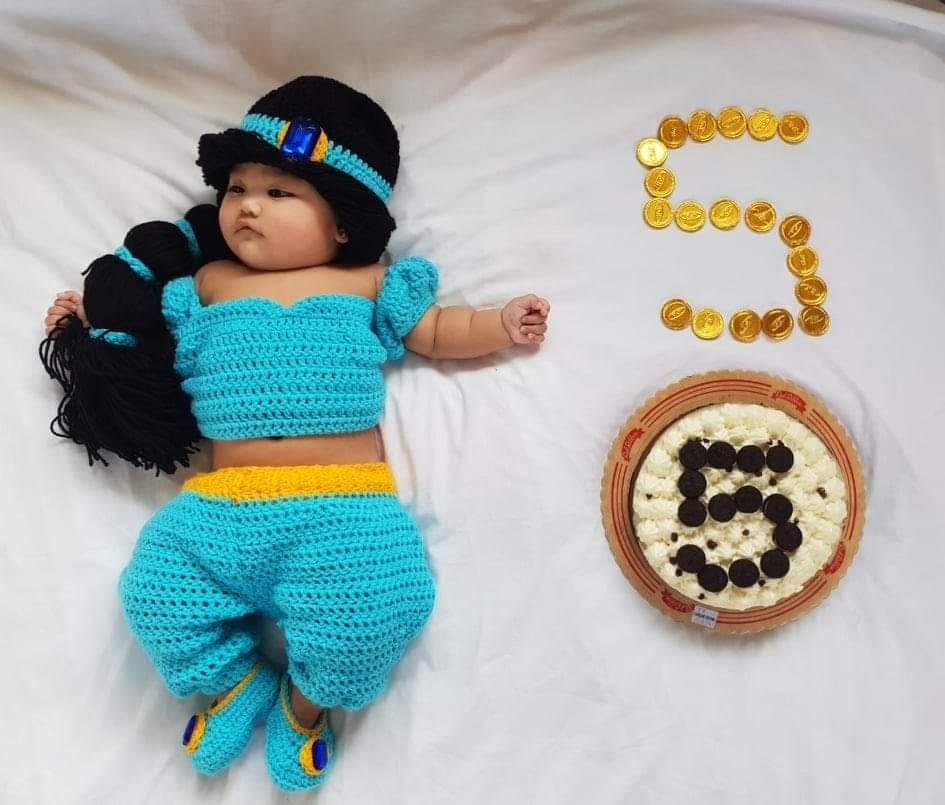 • 6th Month – SLEEPING BEAUTY
Princess Aurora, one of the very first few Disney princesses has to also make an appearance. Baby is definitely such a cutie!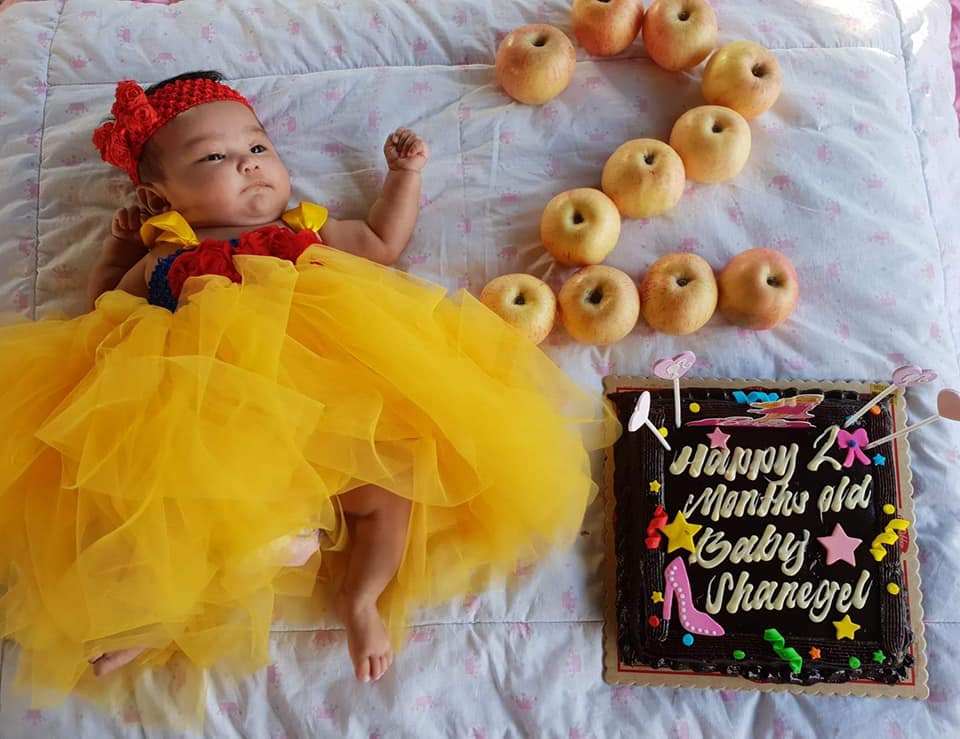 • 7th Month – ALICE IN WONDERLAND
It's not a complete Disney experience without a trip to Wonderland. Of course, baby has to experience the thrill and fun too.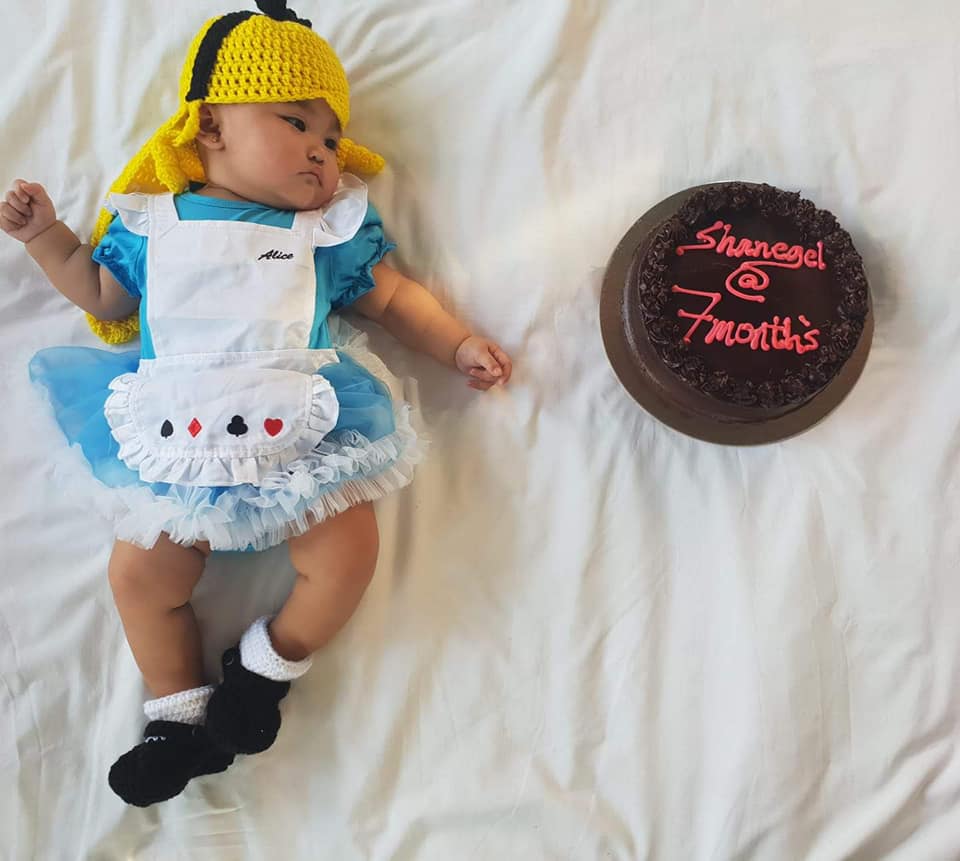 • 8th Month – TINKERBELL
Baby is surely a good representation of Peter Pan's Tinkerbell. Looking all cutesy, she definitely did not disappoint.
• 9th Month – CINDERELLA
The princess who is known by all Disney babies. I guess almost everyone's favorite, too? Cinderella needs to make an appearance, for sure.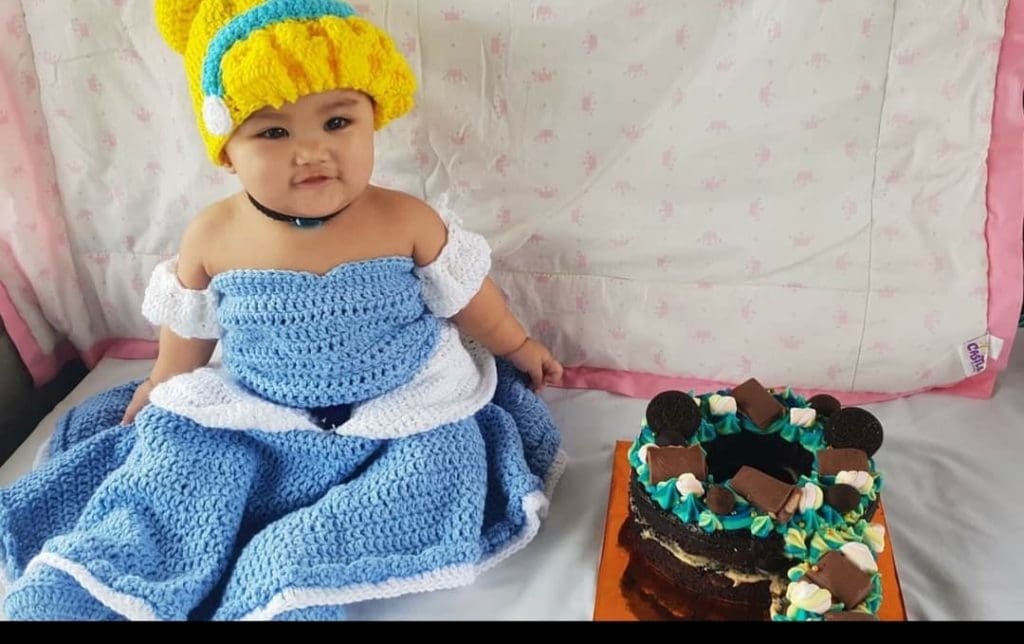 • 10th Month – Elsa
One from the dynamic duo of Frozen, Elsa, baby made sure to also ace this one too. Though she lacks her Anna, she sure didn't disappoint too.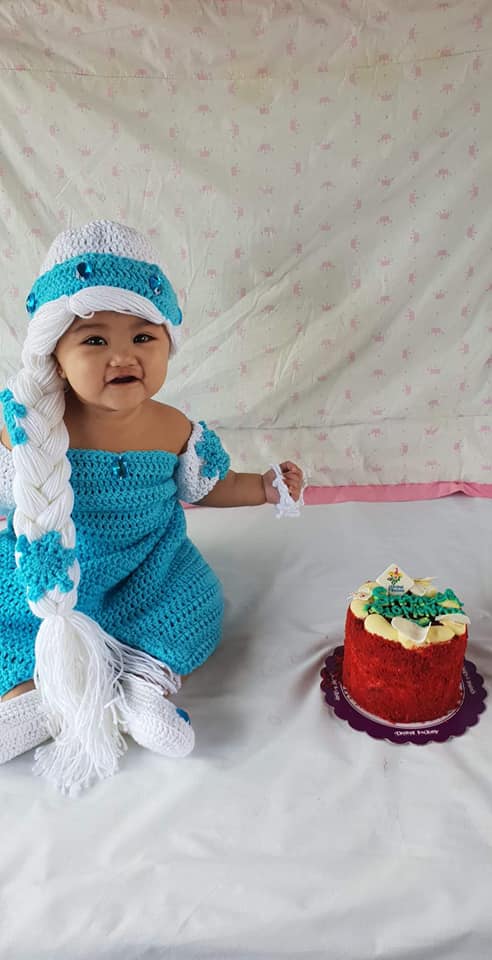 • 11th Month – POCAHONTAS
The princess who fought hard her battles, baby needs to be as courageous as this princess. I guess that's why it's part of her photoshoot.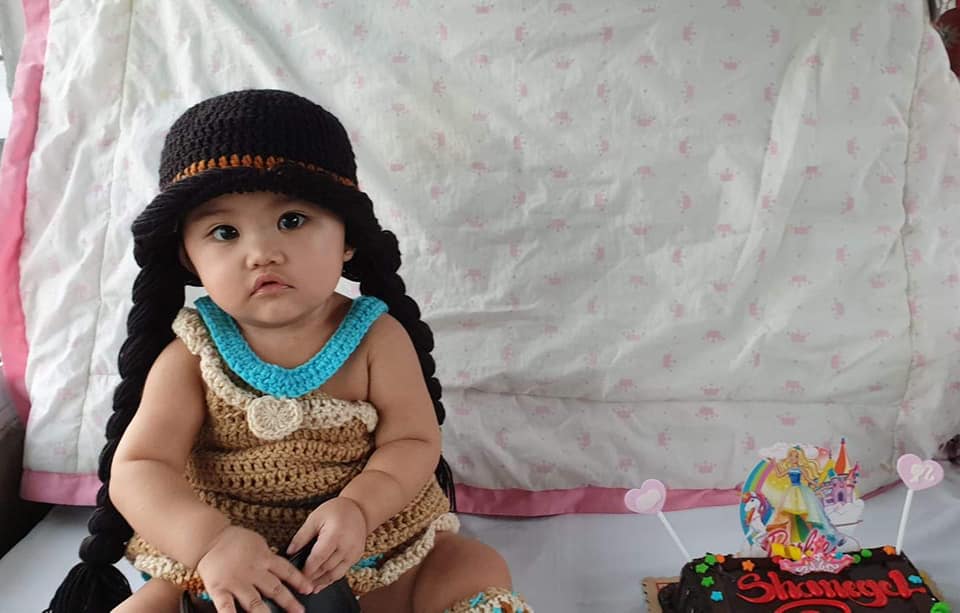 • 12th Month – Princess Rapunzel
Baby's hair has grown so long, didn't it? But wait until you'll realize she's actually portraying Rapunzel of Tangled.
Contrary to what we may believe, Mommy Angel only alloted P1,200 to P2,000 for this monthly photoshoots. However, these photos weren't taken by a professional photographer, they were captured by mom and dad.
I guess we could all be our own princesses in our own little ways. We don't need to dress up like these princesses, but we could also be a little fancy.