There's a food in Cebu that is just irresistibly mouth-watering, its distinct fried fish aroma when cooked, will make you drool even just by the thought of it.
Yes, I'm talking about Cebu's famous Dried Danggit.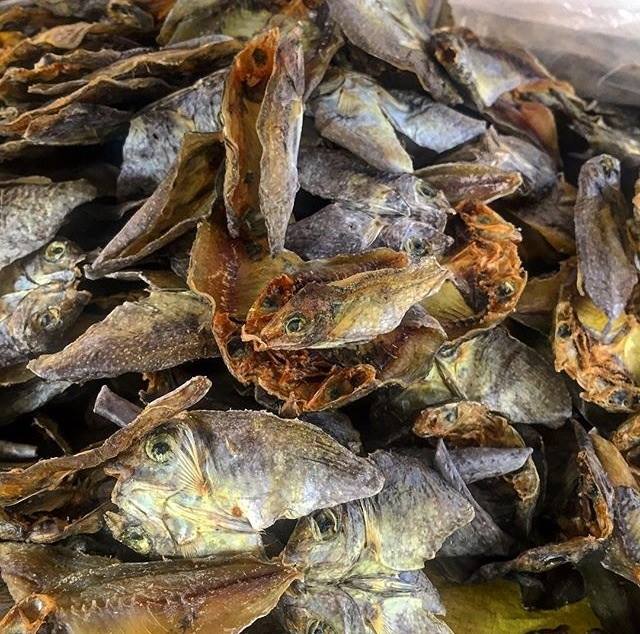 They are salted sun-dried rabbitfish (also known as spinefoot). The fish is split open, cleaned, salted, and spread out on drying racks under the sun. No wonder why Cebu is known for its Dried danggit for the fish is abundant and native to Cebu island's shallower waters.
It is best eaten when freshly fried and paired with some hot rice. And oh! Don't forget to dip it into spicy vinegar. The dried fish crumbles in your mouth when you eat it, and you are meant to eat all of it – body, head, tail, bones.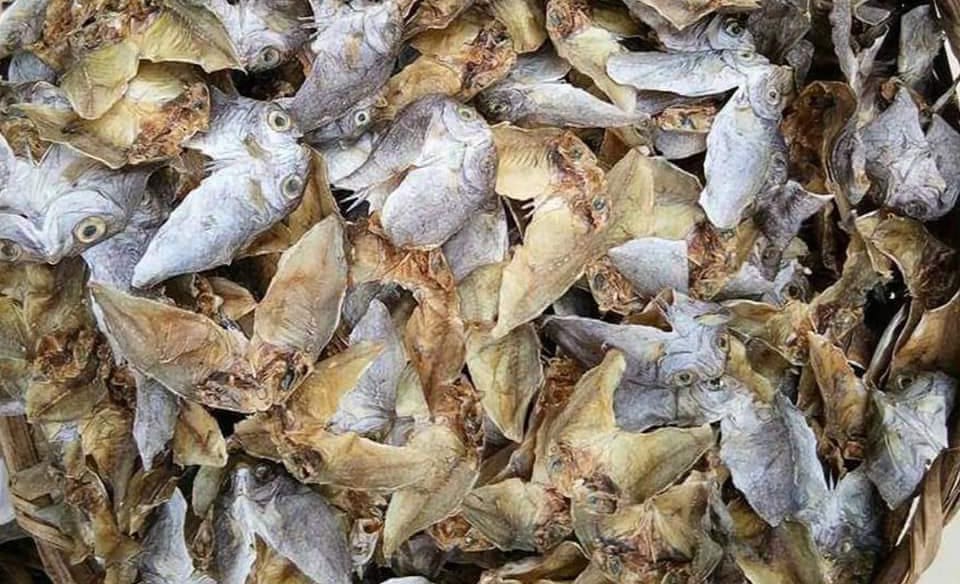 For years, it has been popular among locals as a breakfast appetizer (and viand too) alongside fried eggs, atsara (pickled unripe papaya), and a hot coffee on the side to jumpstart the day.
The demand over the years have become so enormously high that its price also shoot up. There are even some sealed packages for export. Also, most people that are travelling to Cebu usually buy this popular dried fish as a pasalubong when they go back home.
How to Properly Fry it
Fry each side in low heat enough to crisp dried danggit. This should just be quick, maybe a few seconds or until golden brown.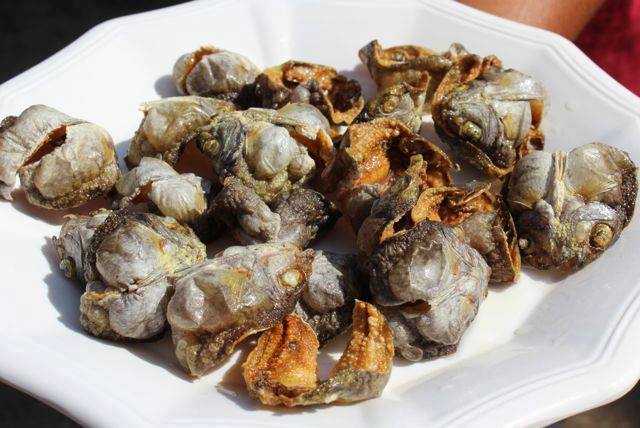 Tabo-an Market: The Dried Fish Capital of Cebu
Tabo-an Market in Cebu City has always been the go-to destination for Cebuanos who want a wide array of danggit dried fish that come in different packaging. In fact, Taboan Market, considered to be Cebu's ultimate pasalubong center and local market, is one of the busiest and most crowded market in Cebu City.
Here, you don't just get a pile of the dried fish; you'll be greeted with an ocean of it.
Mounds and baskets full of dried danggit and regular dried fish at the roadside and in the inner stalls will welcome visitors. You can explore the market and canvass for prices. Of course, if you're good at haggling, you'll eventually end up getting them at better prices.
For some who don't want to go out and be mixed with the public especially now that we are in an on-going health crisis, there are also sellers online who you can reach out to so you can shop them in the comforts of your home.
Where to Buy Danggit in Cebu?
Tabo-an Public Market
Exact Location: B. Aranas St. corner Lakandula St. Brgy. Taboan, Cebu City
Danggit Rates:
Unsalted: P730/kilo
Salted: P450 – P700 per kilo
How to Get There? From Colon, take an Alumnos-bound jeepney (08F and 08G) and ask the driver to drop you off Taboan Market. From the jeepney's drop-off point, take a trysikad (bicycle) to Taboan Proper. You can also navigate with Waze or Google Maps and set your destination to "Taboan Market". Limited parking space is available.
Others:
Truly, danggit has already found its way to every Cebuano's heart. If this article hasn't made you salivate yet, I don't know what else will. Danggit is definitely everyone's favorite!