There will be a re-opening of the voters' registration from September 1 to September 5, according to Commission on Elections (COMELEC).
The filing of applications will start at 8AM to 3PM in the afternoon every day until September 5 at the Office of the Election Officer.
Step-by-Step Process for Registration
Download the form online (link) and fill it out before going to the Office of the Election Officer.
There you will sign the form in front of the election officer.
On the day of registration, make sure to wear a face mask and face shield and have your own pens.
Sanitize and step on the footbath.
 With your own pen, answer the health declaration and application forms.
Remove face mask and face shield only upon taking a photo for the biometrics requirement.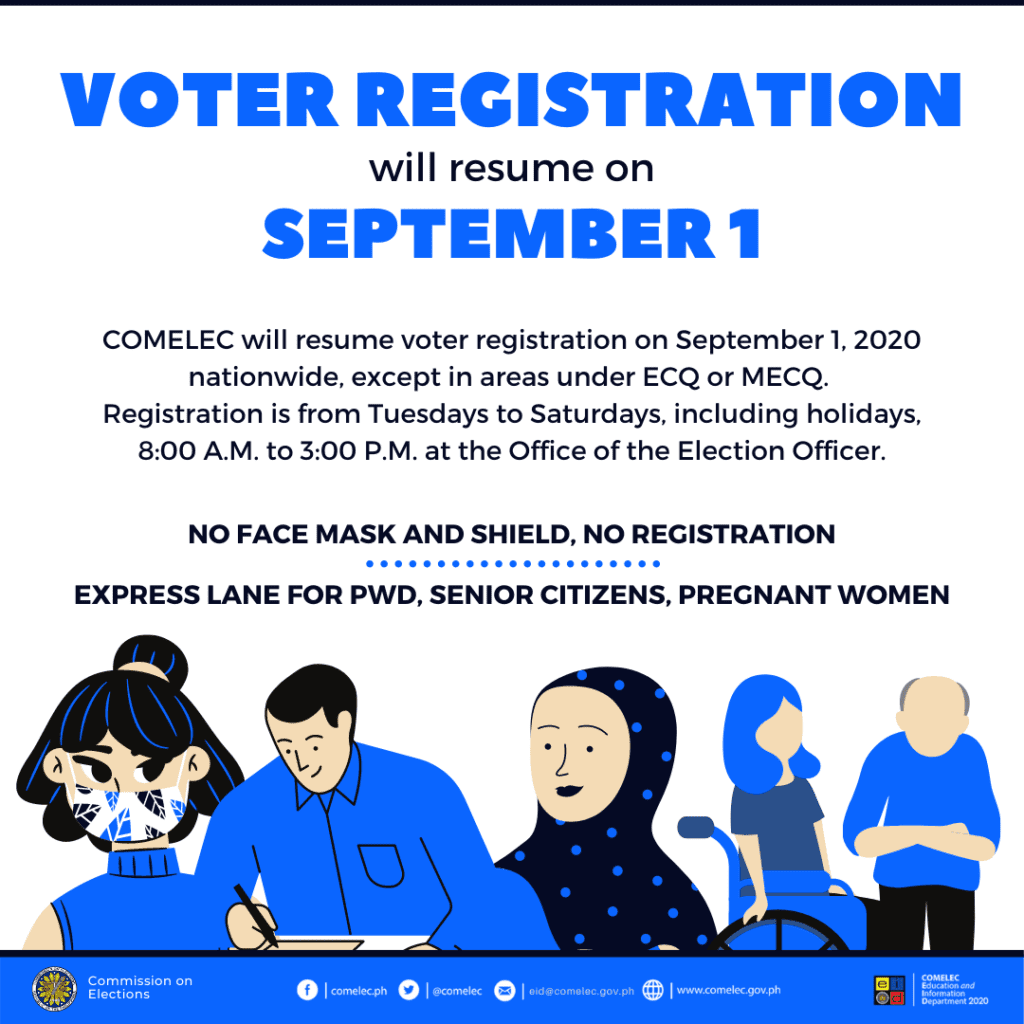 Note:
According to COMELEC, there will be no satellite voters' registration.
"No face mask and face shield, no entry" policy will be strictly imposed
Limited number of applicants will be processed per day to ensure physical distancing.
For Cebu, the COMELEC Office is located at the Capitol Annex Building, Provincial Capitol Cebu City, Don Gil Garcia Street, Cebu City.