With great food, music, and cultural extravaganza, the Chinese New Year celebration continues in Mandani Bay as the growing world-class lifestyle destination showcases its own version of little Chinatown on February 1, 2020.
Taking place at the Mandani Bay Show Gallery in Mandaue City (near Bai Hotel), Mandani Bay's annual Chinese New Year celebration aims to provide the Filipino-Chinese community and the public an avenue to showcase their products and services with its Chinatown Food and Outdoor Market starting at 2PM.
Later in the afternoon, Mandani Bay will host a by-invitation talk and consultation with renowned Feng Shui master Marites Allen.
Promoting Filipino-Chinese cultures and traditions, Mandani Bay will also stage a Chinese Cultural Show featuring local Cebuano artists which will cap off with a grand fireworks display, promising a day full of festivities and fun.
The event is open to the public and registration is FREE.
Event details:
Chinatown in Mandani Bay
Saturday, February 1 at 2PM
Mandani Bay Show Gallery in Mandani Bay, Mandaue City
Admission is FREE!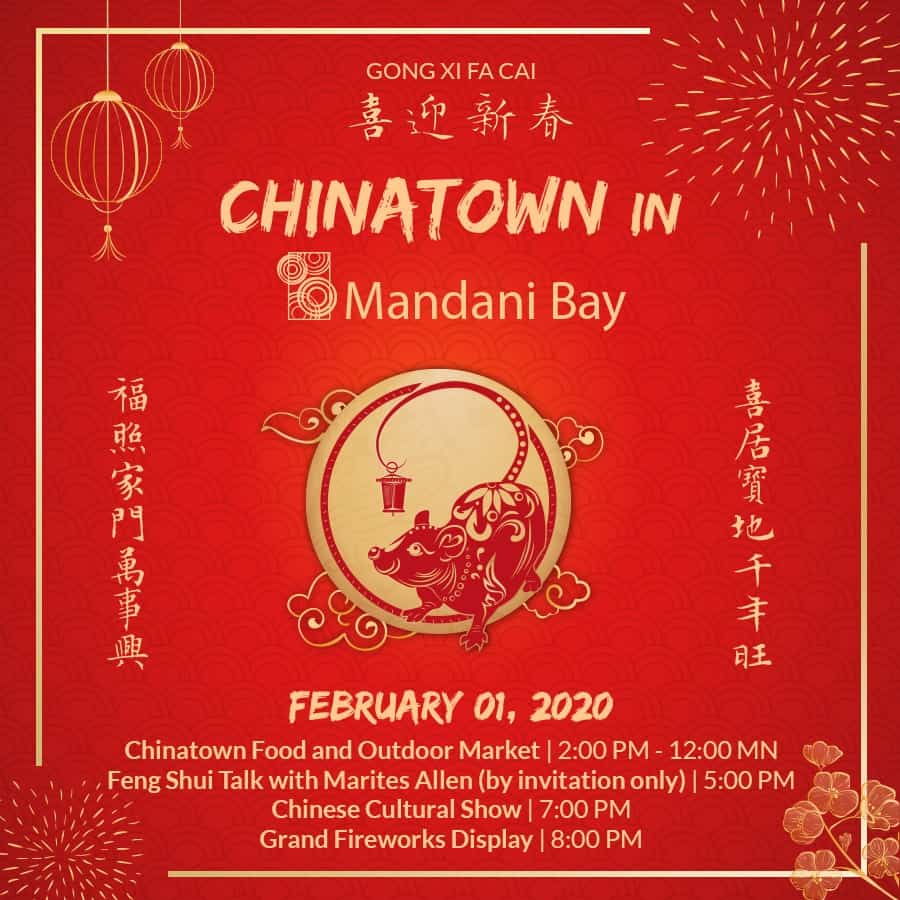 About Mandani Bay
Developed by HTLand, Inc., a joint venture of Hongkong Land and Taft Properties, Mandani Bay is a world-class 20-hectare waterfront township development with a stunning view of the coast and the encompassing cityscape.
Strategically located along the Mactan Channel in Mandaue City, Mandani Bay sets the bar for a new era of development in the Philippines as it is poised to become the focal lifestyle centre of its area and one of Asia's key urban landmarks.