There are events in our lives we wish we can turn into something unforgettable. Significant milestones like first dates, wedding proposals and engagements, to wedding ceremonies, receptions and anniversaries, call for a celebration – a grand one – because these happen rarely in our lifetime.
Chateau de Busay Inn and Restaurant in the hilly parts of Cebu City is the perfect location where you can create magical moments of love in all its stages.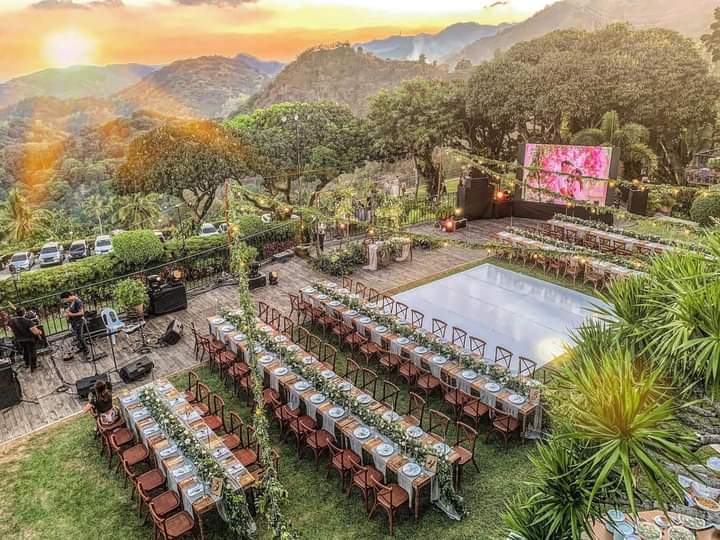 The place is one of the leading event venues in Cebu and takes pride in its lavish setup and lovely natural backdrop that makes an ideal space for different events especially weddings.
It has multiple spaces that offer different feels and atmosphere with City View Garden being the most in-demand because it greets its guests with a panoramic view of the city and the surrounding mountains.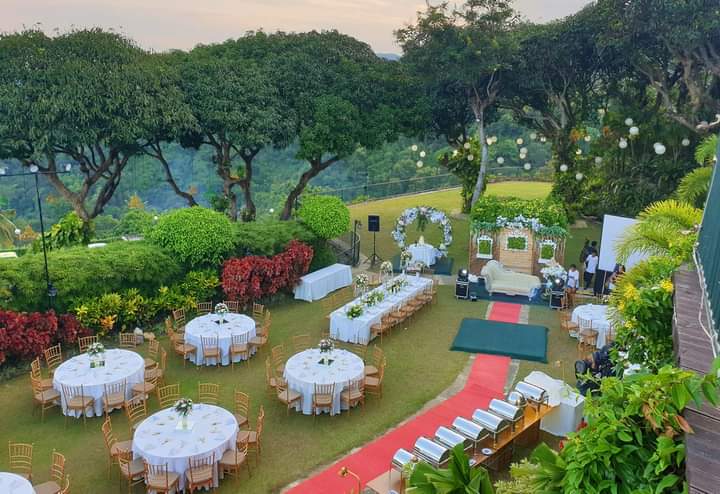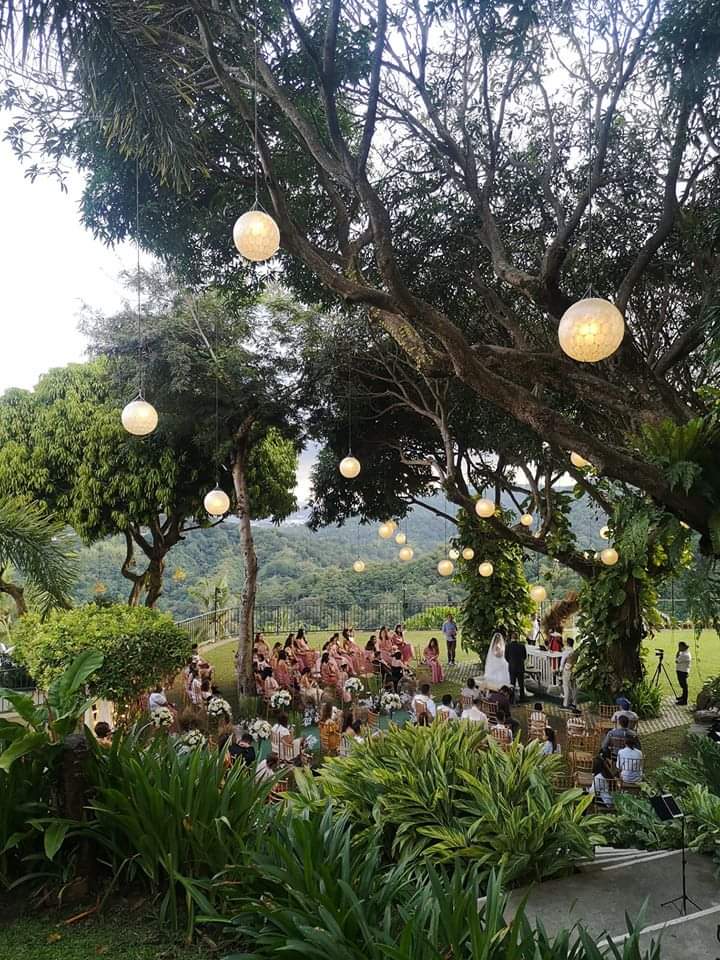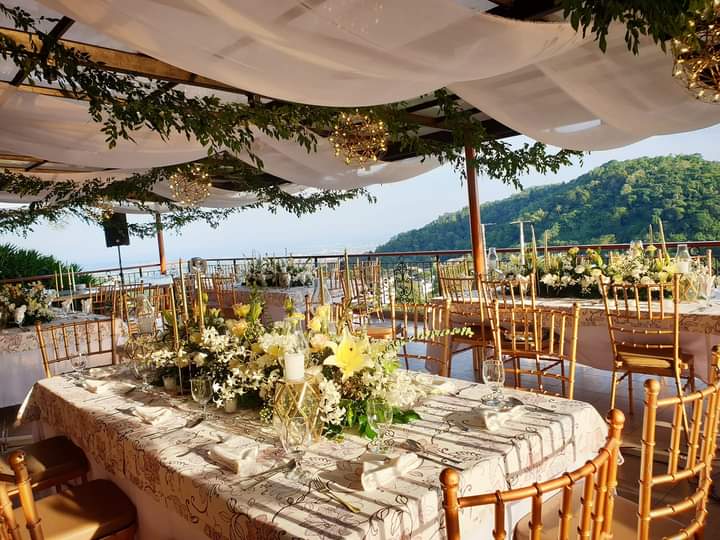 There are also spaces that have charming koi ponds, lush greenery, and Filipino-accented designs.
Wedding packages, from standard to premium, are available with Chateau de Busay, to allow you to focus on other important matters. The least that we want to happen in our wedding day is to walk down the aisle stressed.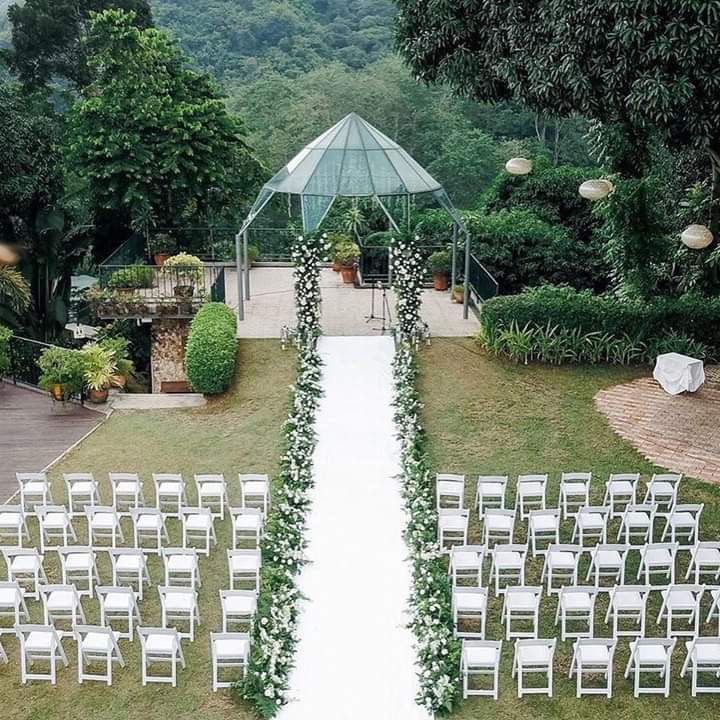 The place isn't just for weddings though. It also caters other events such as bridal showers, debuts, birthday parties and even special corporate functions. Chateau de Busay promises a one-of-a-kind occasion.
Their in-house restaurant is a feast of diverse gustatory delights. It serves mouth-watering continental cuisines, from steaks to seafoods, vegetables and herbs. It has also a richly stocked cellar for wines at guests' disposal. You can dine al fresco in their veranda or in their air-conditioned dining room.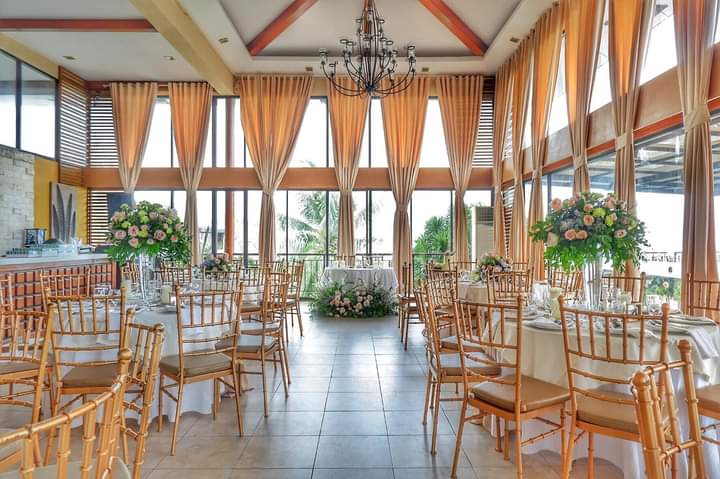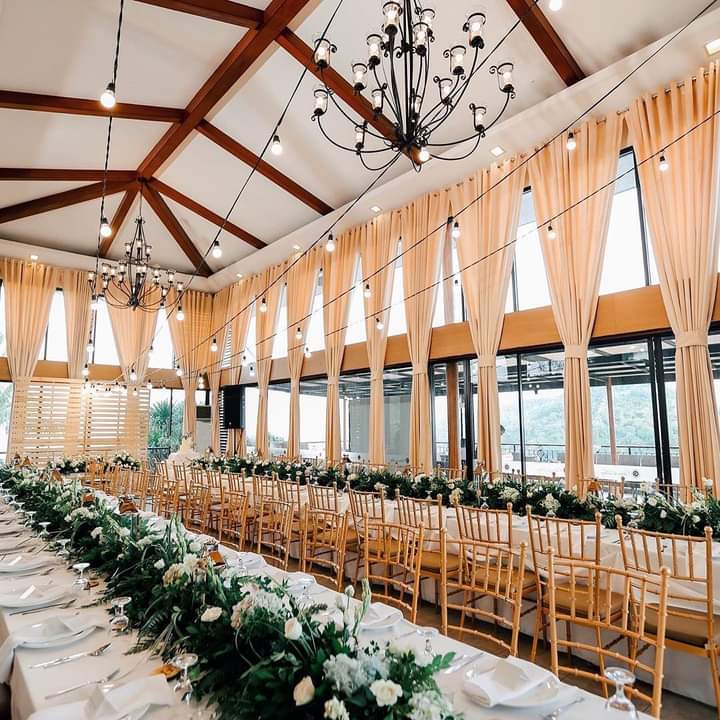 A short trivia about Chateau de Busay: It was initially a home built in 1968. After more than a decade, it was turned into a fine dining restaurant. Then in 2004 and in 2013, the new owners spearheaded the renovation and expansion of the place, creating beautiful party areas for the most intimate proposals to the most impressive celebrations.
VENUES
City View Garden:
The most in-demand venue for its panoramic view of the city and the surrounding mountains.
A glass gazebo stands adjacent to the garden, serving as the perfect backdrop for wedding ceremonies or for newlyweds to enjoy their first meal
Capacity: 100 – 350 guests
Lower Garden:
Entertaining and picturesque with its charming koi pond, lush greenery and majestic trees
Ideal for birthdays or weddings with an outdoor vibe
Capacity: 100 – 200 guests
Garden Hall:
Charming venue with its Filipino period accents – vintage chandeliers, wooden calados and capiz windows
Ideal for children's party, birthdays and weddings
Capacity: 100 – 250 guests
Upper Hall:
Adorned with French windows and with a view of lush greenery
Ideal for incentive parties, anniversaries and weddings
Its versatile wide-open space can be dressed up for a fairy tale debut party or dressed down for a cowboy party
Capacity: 300 guests, but can be partitioned for gatherings of 150 guests
Rooftop:
Offers both the convenience of an indoor venue and the beauty of an outdoor space air conditioned with a view of Cebu
Ideal for baptism, intimate gatherings of friends
Capacity: 100 guests
RATES & OTHER INFORMATION
OTHER INFORMATION:
HOW TO GET THERE?
Exact location: Lower Busay Hills, Nivel Hills, Cebu City — 15-20 minutes away from the main road.
BY COMMUTE: It's few minutes away from JY Square Mall in Brgy. Lahug. Hire a taxi/Grab ride and let the driver know you're heading to Chateau de Busay. Or you can also ride a 04H jeepney and ask to be dropped off at Chateau de Busay.
BY CAR: Navigate with Waze or Google Maps and set your destination to "Chateau de Busay" in Nivel Hills, Cebu City. Parking space is available.