"Lechon in Cebu", is a whole magical phrase that is quite famous in the whole country. Nothing beats our tasty, juicy and crispy lechon.
The roasted suckling pig, locally known as "lechon", is made quite differently here in Cebu instead of just the normal clean and cook, they are roasted stuffed with all the delicious goodness of herbs, salt and other ingredients that are absorbed from the inside out.
Though it takes too much time and a lot of work, roasting these pigs to that perfect golden brown have already been mastered by the Cebuanos.
Every lechon has its own taste and charm to our palates, you just have to find that one taste that will trigger your binge eating self.
With that, I have here a collection of the best-loved lechon In The City that can be found at SM Seaside City Cebu.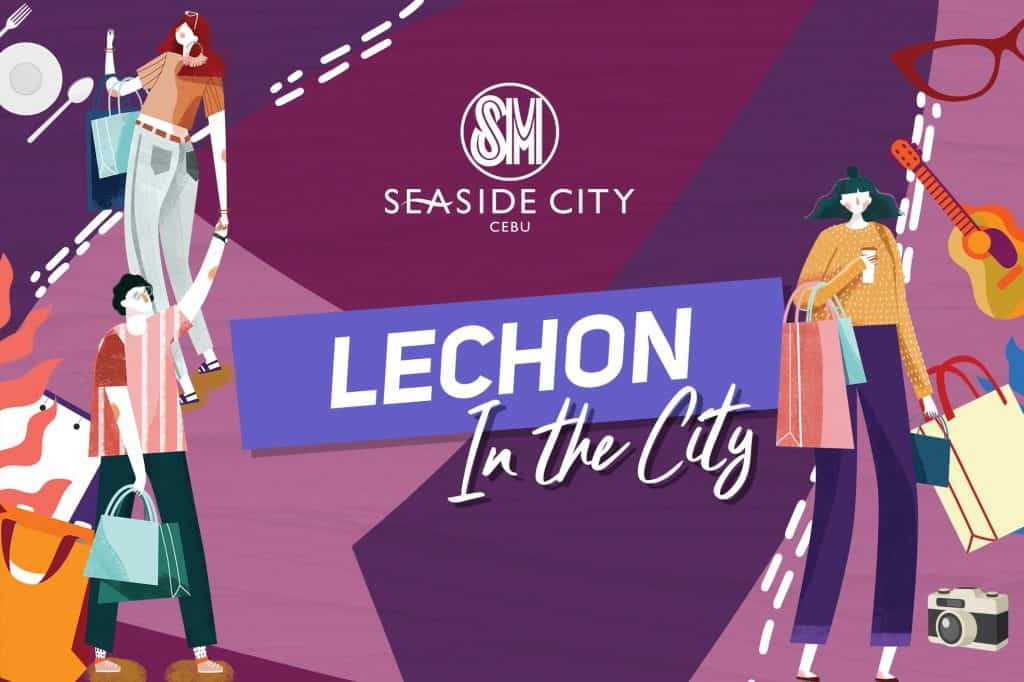 CNT Lechon
CNT Lechon have made a reputation as one of the best-tasting lechon in Cebu. Many have been loyal to their taste and have kept coming back for more.
What is even great about CNT is that their juicy and crispy lechon take other forms as well. You can now enjoy lechon in any way you want like CNT lechon sisig, sweet and sour lechon, lechon fried lumpia, kinamatisang lechon kawali, piniritong lechon, and of course, the tried and tested lechon paksiw.
Price starts at ₱152
Operating hours: 10AM to 9PM daily
Contact number: (032) 233 – 5339
Location: 3/F Skypark, SM Seaside City Cebu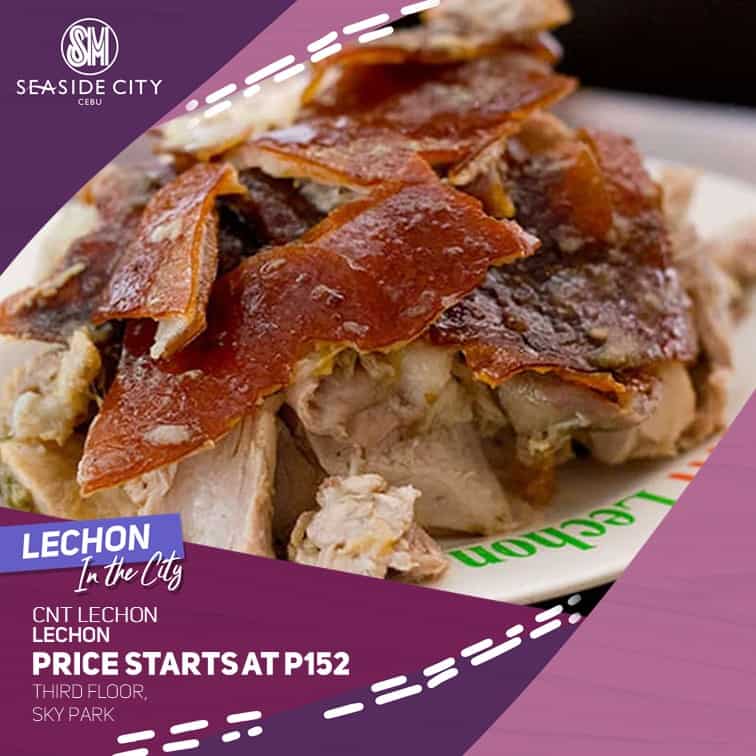 Ayer's Lechon
Ayer's Lechon has become a household name because of its affordability while still serving tender and tasty lechon.
You can also choose if you want that whole golden brown lechon for parties and events or the juicy and boneless belly for small gathering with the family. They even have value meals for all your "tipid" moments.
Price starts at ₱150
Operating hours: 10AM to 9PM daily
Contact number: (032) 231-9781
Location: 3/F Skypark, SM Seaside City Cebu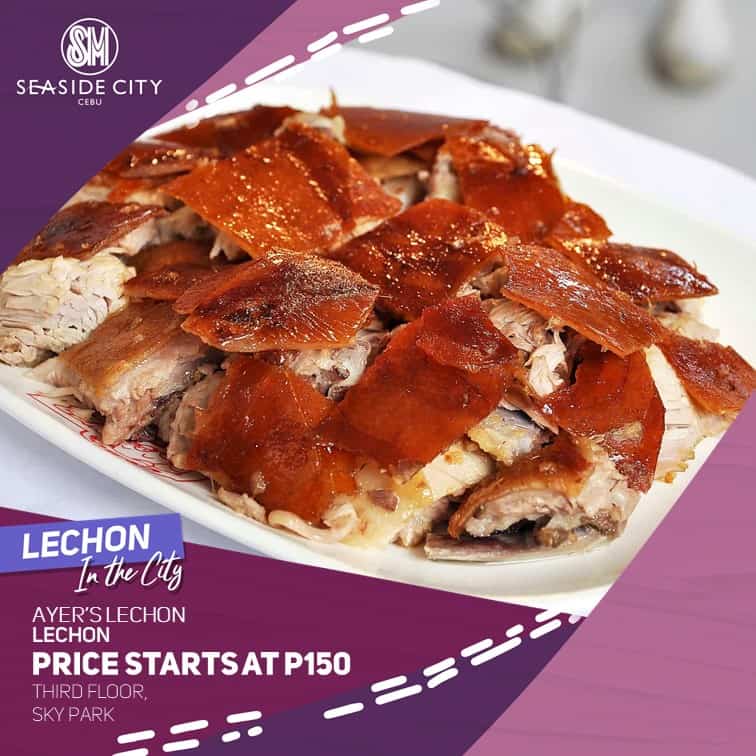 S.A.L.O
S.A.L.O., as what its name suggests, means gathering and sharing of food. They have held true since they are located at the official "salo-salo" place in any mall, the food court.
Interesting, SALO offers Lechon belly with a twist. They let you have side dishes of your choice. They have a diverse collection so you can choose anything you want such as ensalada, kare-kare, sinigag na isda, and many more.
They also have platters to share with the whole fam or barkada complete with rice bowls, lechon belly, drinks, bbq, some seafood, and soup
Price starts at ₱139
Operating hours: 10AM to 9PM daily
Location: 3/F Food Court, SM Seaside City Cebu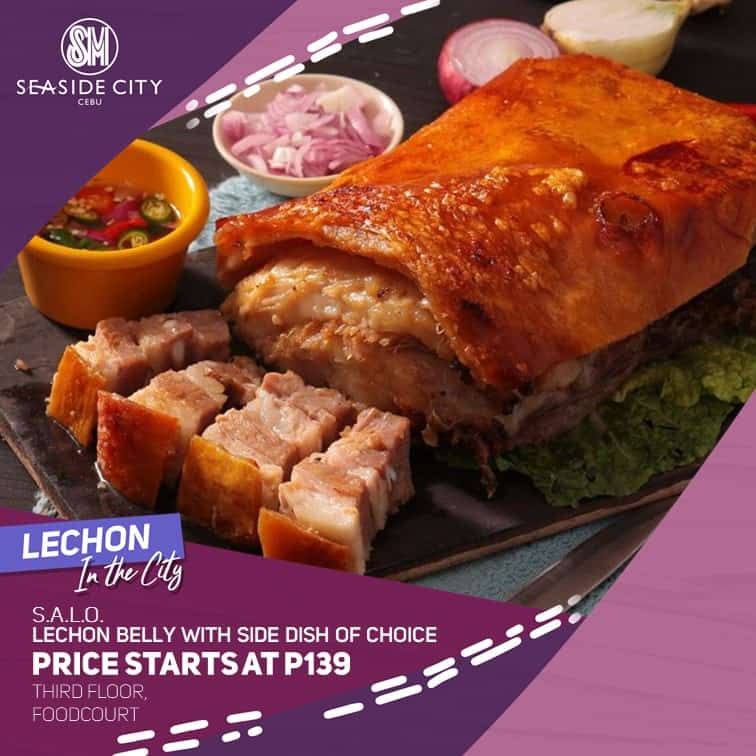 Zubuchon's
ZubuChon, or as what they call themselves "the happy pig", takes pride on their natural and local ingredients. Adding that they don't use any added MSG, food coloring or chemical preservatives in their food which is why they taste that good.
Zubuchon is known for its Lechon platter, imagine a whole platter of delicious goodies all to yourself. Imagine hard enough and you can actually taste it.
Price starts at ₱350
Operating hours: 10AM to 9PM daily
Contact number: (032) 231-9781
Location: 2/F Seaview Wing, SM Seaside City Cebu