Nothing can stop Cebu City from emerging as the top IT-BPO destination in the world and from being a real estate powerhouse across the country; not even the pandemic.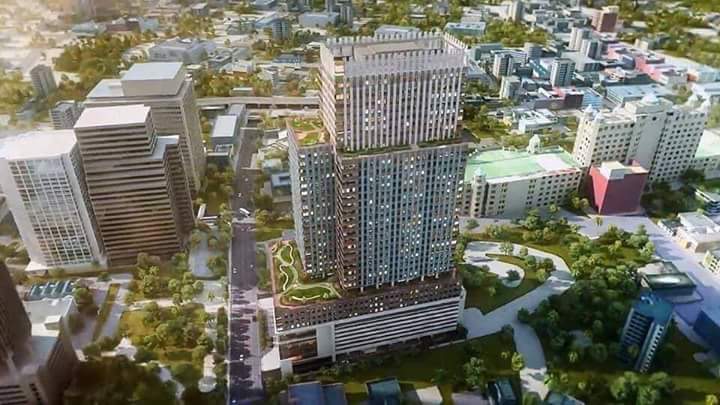 Cebu Exchange is an P8-billion Grade-A green office development designed to address the IT and business process outsourcing (BPO) industry's growing demand for quality space. Office units are good for BPO offices, rental offices, co-working space, conference rooms, executive office, law firms and others.
It is located along Salinas Drive at the gateway of Cebu IT Park, Cebu City.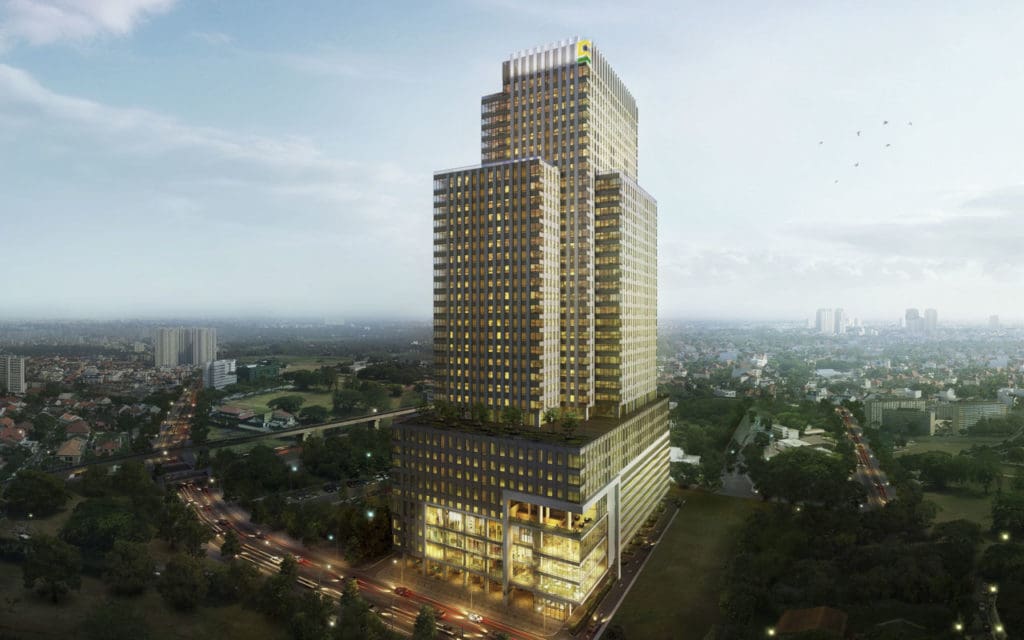 Turn-over Amid COVID Crisis
Property developer Arthaland is set to turn over Phase 1 units of its Cebu Exchange Tower starting September this year, amid the global health and economic threats. Turnover for Phase 2 units is eyed to be done by second quarter of 2022.
"In addition to our unwavering commitment to these sustainable features, we continue to deliver projects on time and with the highest standards for excellence in design and quality," said Jaime González, vice chairman and president of Arthaland, in a statement.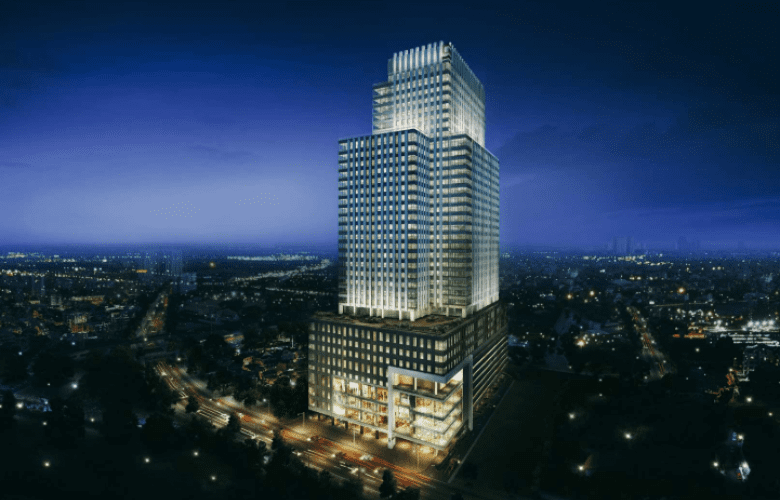 The Largest Multi-Certified Green Office Tower
The 538-ft 39-storey building has a total of more than 300 units and is said be the largest multi-certified green office tower in the Philippines sprawling approximately 11 hectares of gross floor area.
Registered with the US Green Building Council and the Philippine Green Building Council, Cebu Exchange Tower aims to achieve a dual green building certification as it is pre-certified for Leadership in Energy and Environmental Design (LEED) and on track for a Building for Ecologically Responsive Design Excellence (BERDE) certification.
Environmentally Sustainable Building Features
The tower showcases a well-balanced business ecosystem with smart office technologies, state-of-the-art amenities and a diverse retail mix where businesses and individuals can thrive harmoniously – a truly premium, green and sustainable office development in the metro.
A few important sustainable features of this newest development in Cebu City include improved indoor air quality, building envelope optimization, and a 100-percent renewable energy source for power.
The Green Open Spaces
It is packed with green open spaces through its terrace garden, sky park and penthouse that are spread across various zones. Accordingly, it will use native and endemic plant species for landscaping, and it will feature a potager garden with organically grown vegetables and herbs as well as several well-designed interactive leisure spaces.
Cebu Exchange promises businesses to maximize operational efficiency and provide a healthier, more comfortable, more productive work environment. This makes Cebu City an even stronger force to reckon.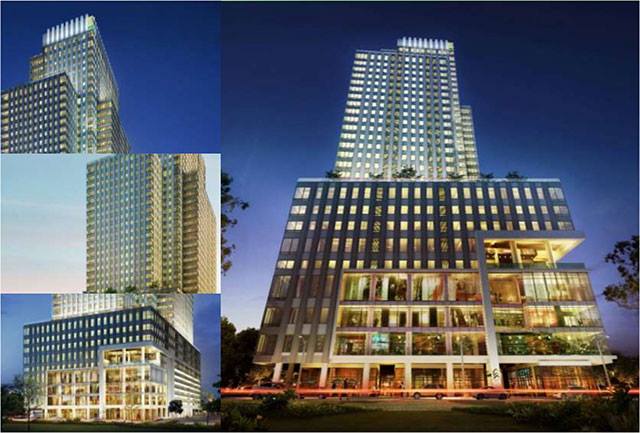 OTHER INFORMATION
Building features:
Retail shops, services, and restaurants
High speed elevators
3 retail elevators
4 low zone elevators
8 mid zone elevators
8 high zone elevators
4m floor-to-floor height
945 parking slots
LEED & BERDE pre-certifications
VRF air conditioning system
Provisions for individual metering for AC
Telecom redundancy & fiber optic backbone
100% emergency power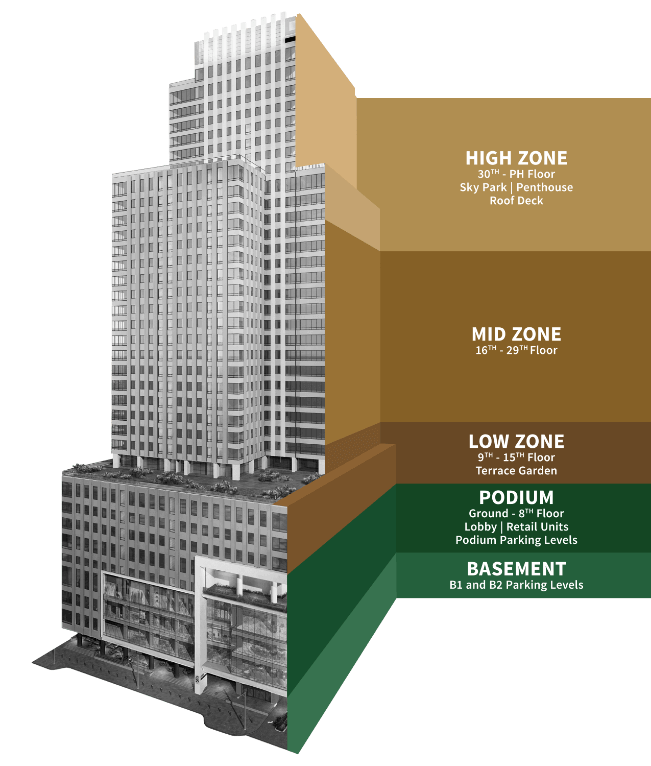 Technical & architectural features:
Option for data centers and server rooms
Fire detection & alarm system
Common toilets on office floors
Rainwater harvesting tank
Efficient plumbing system
Materials recovery facility
PWD friendly
Cebu Exchange's Sustainable Features:
Efficient Building Envelope
Low-emitting Materials
Water Efficient Plumbing System
Efficient Air Conditioning
Indoor Air Quality
Efficient Lighting
LEFEV Parking
Community Connectivity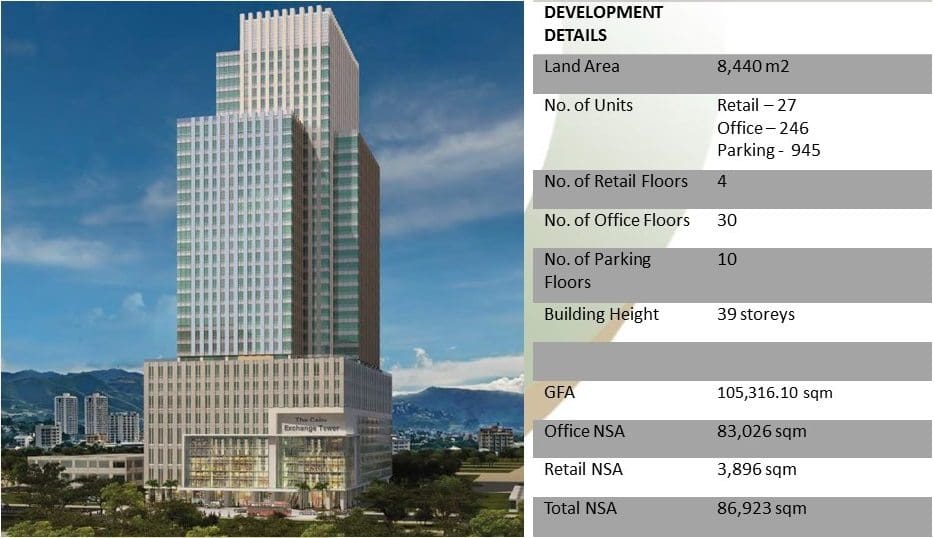 Project Update
As of August 2020, physical construction is at 67% completion. Concrete and structural works are on the 39th floor of the High Zone. There are more than 800 workers on-site to ensure that construction targets are met.
Cebu Exchange Phase 1 Turnover has already started since September 2020.
Other Information
HOW TO GET THERE?
Exact location: Salinas Drive, Lahug, Cebu City
BY JEEPNEY: If you're commuting, you can ride 17B/C from USC Main (near Jollibee) or 04L from Ayala Cebu Terminal. Drop off at Cebu Exchange Tower (at the entrance of Cebu IT Park). The tower is located just right across, near Toyota.
BY CAR: Navigate with Waze or Google Maps and set your destination to "Cebu Exchange" in Cebu City.