Let's get physical!
Exercise – it is everyone's ideal hobby. Not everyone has the luxury to do it on a daily basis as many factors prevent us to exercise, and one of them is the appropriate place to break loose with working out. Heck, even exercising itself is already difficult. Luckily, Cebu has its very own sports center that houses various facilities that are ready to cater to everyone's preference and needs when it comes to burning out those calories.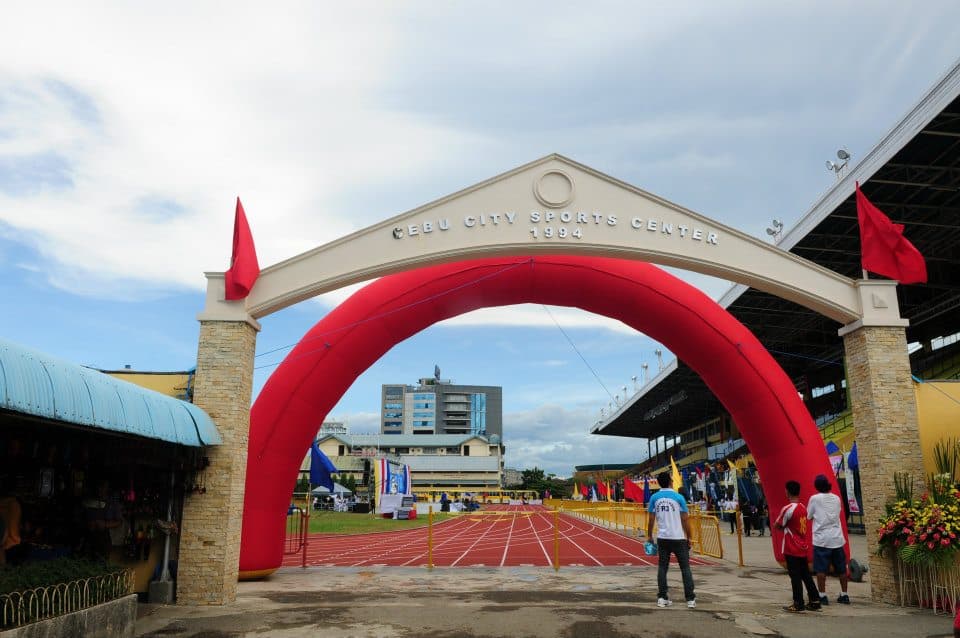 A short history lesson, the Cebu City Sports Center, formerly called as Abellana Sports Complex, was a stadium built back in 1994 and served as the main venue for the 1994 Palarong Pambansa. Since its creation, a lot of people, both athletes and non-athletes flock this complex for various physical activities. Thus, these are the top activities that you can do within the center.
1. Track and Field
This is definitely the most popular attraction within the sports center. When one thinks of jogging here in Cebu, this is the first place that would come in mind. This 400-meter oval has been the training field of some of our local athletes as well as the go-to jogging place for the modern Cebuano. And here's the best part, you can choose to jog whenever because it's 24/7.
Track Courtesy:
Fast Lanes (athletes on training, sprinters) Inner Lanes 1-2-3-4 .
Slow Lanes ( Rehabs , Senior Citizens) Outer Lanes 5-6-7-8 .
Please deposit your bags at the courtesy booth located near the Dancesports Hall below the grandstand.
Observe cleanliness.
No smoking
Drinking of alcoholic beverages is not allowed .
Strictly no counterflow at the oval.
2. Swimming
For anyone's convenience, the sports center has a built-in swimming pool that is ready to cater to almost everyone who wants to learn how to swim and get a good night swim.
3. Dance Sports
For those who have a knack at dancing, the complex is definitely a training ground for aspiring dancers. From hip-hop to cultural dancing to zumba and belly dancing, the complex is the perfect place to dance those stress away.
4. Martial Arts
The place is also open to various martial arts enthusiasts, where training classes for arnis, jiu-jitsu, taekwondo and many more are available.
5. Badminton
The complex has also a badminton field, you just need to bring your own rackets and shuttlecocks.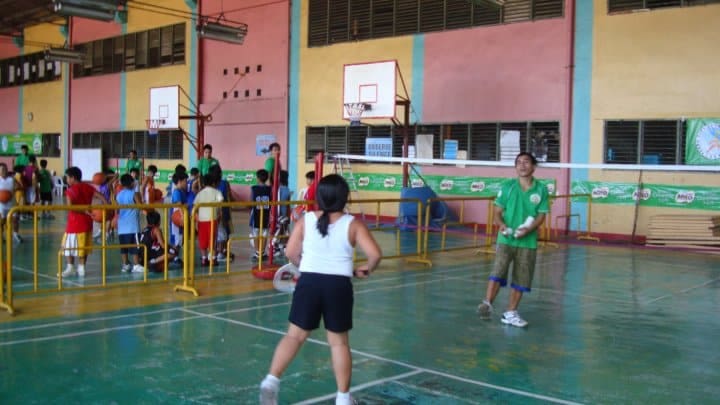 6. Volleyball
Volleyball players are also welcome in this complex as it has a dedicated playing field solely for volleyball.
7. Basketball
8. Gymnastics
Other Information:
Opening hours: Open 24 hours, all week
Entrance Fee: ₱20 per head (+₱5 after 6PM)
Parking Fee: ₱15 for the first two hours, ₱10 per succeeding hour
Location: Cebu City Sports Complex, R.R Landon St., Cebu City — adjacent to Abellana National School, only 5 minutes away from Fuente Osmena Circle.
Summer classes / clinics
For inquiries, contact them at (032) 253 1091 or head on directly to the sports complex.