The Department of Health Central Visayas (DOH-7) has reported there are now 392 confirmed COVID-19 cases in entire Cebu after recording 31 new cases today, April 24.
DOH-7 also said there were 242 test results released today, which yielded 35 positive results. 3 positive cases were repeat tests and 1 is not from Central Visayas.
There is also one laboratory negative test result of a previously confirmed case, a 67-year-old female from Lapu-Lapu City. She will be discharged once she has become asymptomatic and has fully recovered from the infection.
DOH-7 assures the public that the Bureau of Jail Management and Penology (BJMP) has been implementing measures that would contain the spread of COVID-19. The new cases being added are product of contact tracing among inmates and jail officers. They are having negative to mild symptoms and are now being isolated. Vulnerable population has been removed from the general jail population and contingency plans are also being made and implemented accordingly.
As of April 24, 2020, the entire Cebu now has a total of 392 confirmed COVID-19 cases with 22 recoveries and 8 deaths.
Below is the updated breakdown of the confirmed cases in Cebu:
350 – Cebu City (+21 today)
28 – Lapu-Lapu City (+8 today)
11 – Mandaue City (+2 today)
3 – Cebu Province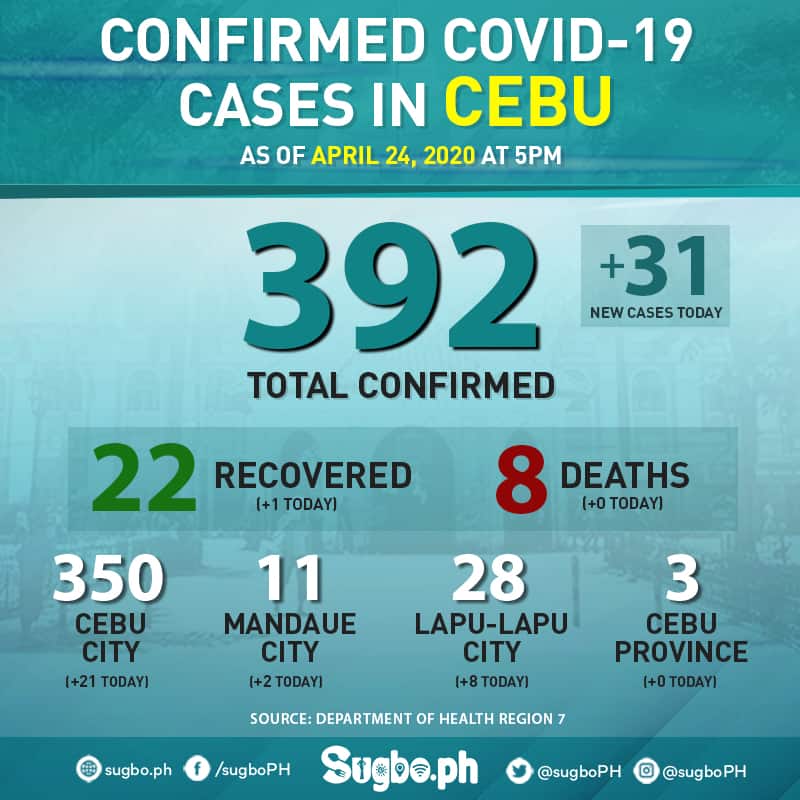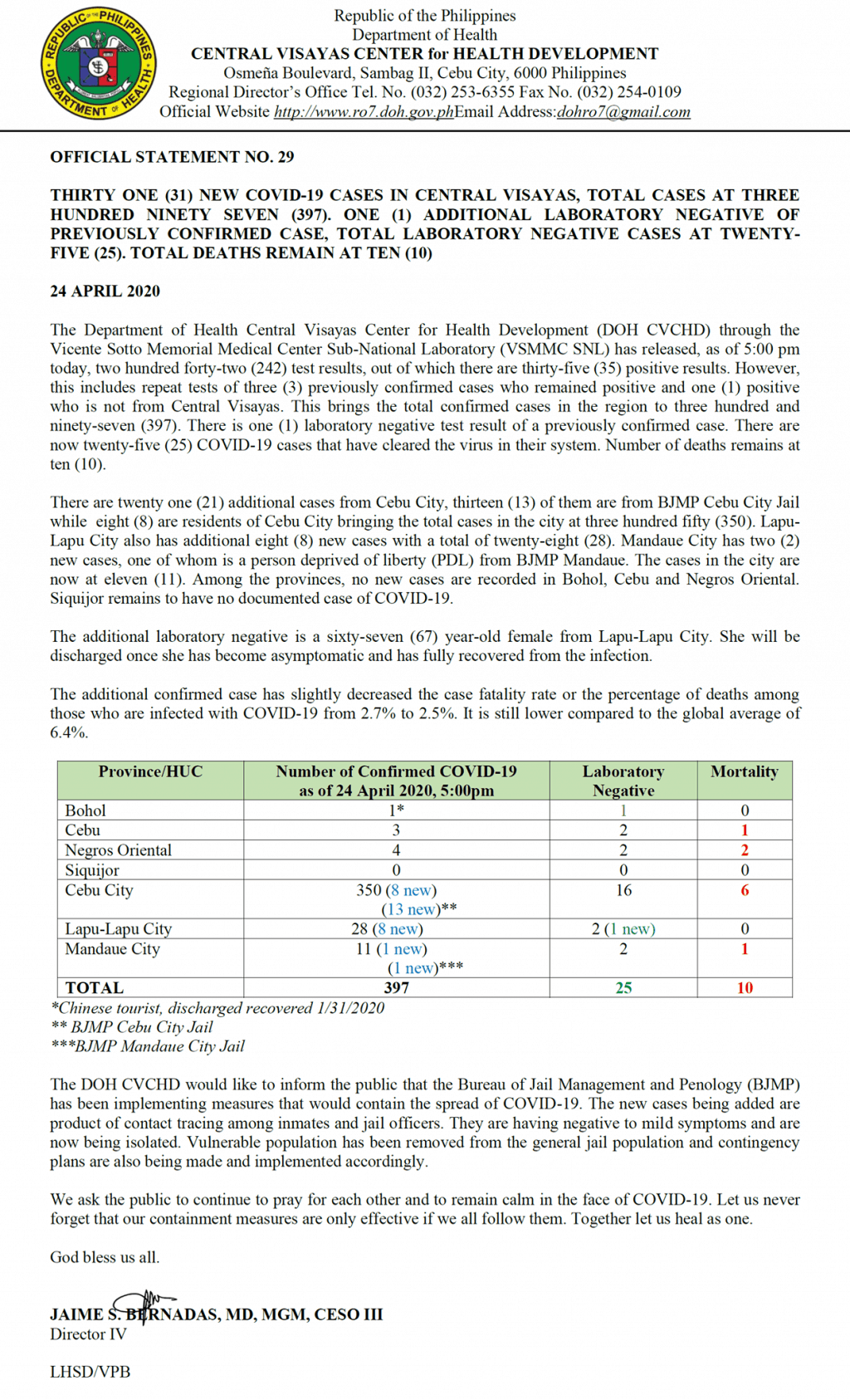 Meanwhile, in the Philippines as of April 24, 2020: the Department of Health reported 211 new confirmed cases, 40 new recoveries and 15 new deaths in the country. To date, the Philippines' tally is 7,192 confirmed cases with 762 recoveries and 477 deaths.
The COVID-19 pandemic originated from Wuhan City in China that has affected nearly 200 countries and territories with more than 2.5 million confirmed cases and at least 185,000 deaths.